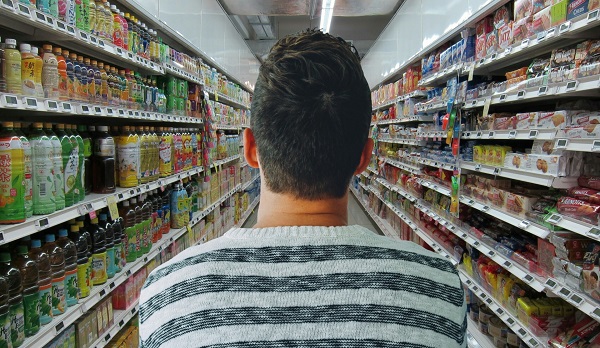 By AI Trends Staff
The grocery story business is beginning to use AI to try to gain a competitive edge. Salt Lake City-based Associated Food Stores (AFS), for example, has 500 stores in the western and southwestern US. It found itself dealing with a growing number of SKUs that stores managers were having difficulty tracking and prioritizing, according to an account in ChainStoreAge.
AFS began using an AI solution from CB4 to analyze point of sale data, to identify when physical issues in a store are hold back sales. These could be products not easily visible and out of stock conditions. CB4 guides them to how to fix potential issues with the exact SKUs in their stores that need the most attention. No in-store hardware or external data sources are required. 
"What really caught my attention was the ease of implementation," said Wade Judd, CIO of AFS. "We were able to roll out some pretty sophisticated technology, train our store managers, and start reaping the benefits in weeks rather than months. It was one of the simplest implementations that our team has been involved with."
Grocery stores may not be on the bleeding edge of AI innovation, but new survey data shows the pace is picking up. 
An account in Winsight Grocery Business cites the Technology Vision 2017 Consumer Goods Report from Accenture, reporting 78 percent of industry executives in agreement that AI will revolutionize customer interaction.
"It's weaving its way into nearly everything," says Gary Hawkins, CEO of Los Angeles-based Center for Advancing Retail & Technology (CART). "Retailers have realized the world is changing really fast and they're not competing just with the store down the street but with Amazon, Walmart, Kroger, who are investing tens of millions of dollars in technology every year."
The account was rife with examples. Harps Foods in Springdale, Ark. has been working with Daisy Intelligence, from Concord, Ontario, to improve pricing and promotions in its circular. The company used its AI to analyze two years of transactional data and pricing from Harps; the goal is to grow sales by 3 percent.
Daisy is also working with Earth Fare, a 49-store chain headquartered in Fletcher, NC, which sought help in featuring the right products in its flier. Comparable store sales have grown five percent each year in the three years Daisy has been working with Earth Fare.
AI company Revionics enables price optimization, allowing stores to change prices as frequently as overnight.
Ahold Delhaize is a Dutch retailer with US brands including Giant, Stop & Shop, Hannaford's and PeaPod. The company announced a partnership in the spring of 2018 with the Innovation Center for Artificial Intelligence. CEO Frans Muller was quoted as saying the company wanted to "learn how AI can be used to better serve the interests of our customers."
One of those ways is by deploying robots from Badger Technologies of Kentucky into supermarkets. The Badger fleet is now in 500 Ahold Delhaize stores where they are known as "Marty." The robot is being used primarily to spot hazards, such as a blueberry on the floor in the produce department. The robots are capable of scanning shelves for inventory and pricing, but high-resolution images and data need to be processed by the in-store network, a gating factor on the rollout.
That some supermarket customers view Marty — who is currently mute, six-feet tall and with googly eyes — as "creepy" may have to be factored in at some point in the executive suite of Ahold Delhaize.
Read the source articles in ChainStoreAge and Winsight Grocery Business.