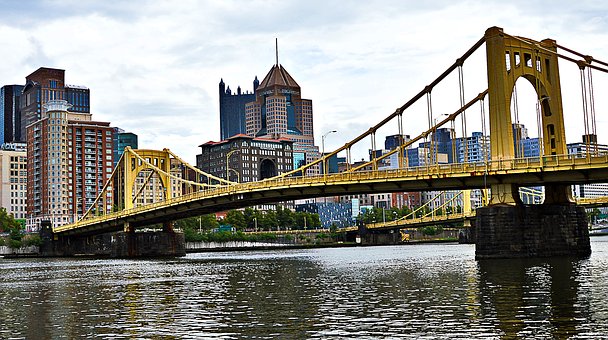 Testing sites in Pittsburgh, Boston, Washington, D.C. and other prominent cities in America have already put driverless cars on the road – all with the cooperation and endorsement of local officials. State and national governments are also hastening to welcome autonomous vehicles, but before their widespread adoption, safety is priority No. 1 for governments.
"It really is rarely – if ever – safe enough," Karina Ricks, Director of Mobility and Infrastructure for the city of Pittsburgh, said in a session at the AI World Government conference held recently in Washington, DC., quoted in a piece in govloop.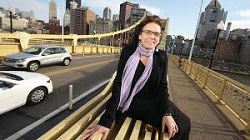 In Pittsburgh, autonomous vehicles operate and are tested on a now-famous stretch of roadway – right in the heart of the booming technology sector downtown. The driverless cars need two testers at all times, per regulations.
Pedestrians along the driverless cars' route have familiarized themselves with the presence of the vehicles. Some pedestrians, Ricks said, know that the vehicles are driving slowly enough and are responsive enough to stop in close proximity, so they will cross the road ahead of autonomous vehicles regardless of walkways and traffic laws.
"What keeps us on the sidewalk is really a fear of bad drivers," Ricks said, remarking that peoples' response to driverless cars could cause new urban planning issues and legislation around roads.
Governments are preparing policies and practices to help manage the societal responses to the self-driving vehicles, such as pedestrian disregard for traffic laws. Policy questions regarding underground roads, pedestrian bridges over roads, mandatory painted bike lanes, and other infrastructure surrounding the operation of driverless cars, need to be considered. 
Autonomous vehicles use available maps to guide their journey, sensors to develop a picture of nearby surroundings and hard-coded rules to maintain a standard of driving. Software then computes all of the inputs and, using predetermined formulas, calculates the correct speed, direction and course of action.
While the formulas are exact, the cars' read of the external road can be much more mercurial. Because of misinterpretations that lead to the incorrect programmed response, a car could swerve into traffic before a pothole or fail to halt at an obscured stop sign on the side of the road.
"It's all of those components that are supporting getting AVs [autonomous vehicles] to an actual place," Jeff Marootian, Director of the District Department of Transportation (DDOT) in Washington, D.C., said at the event.
For the infrastructure that governments will have to build out to allow for driverless vehicles, signs will have to be visible, lanes will have to be clear and roads would ideally not confuse the self-driving cars, he suggested.
Moreover, governments will have to bolster their networks to allow for the necessary information-sharing, Marootian said. Wireless 4G networks paved the way for ride-sharing services, and now, 5G will allow for driverless cars to communicate with other cars and process the split-second decisions that they will have to make in unpredictable, real-world environments.
Read the source article in govloop.