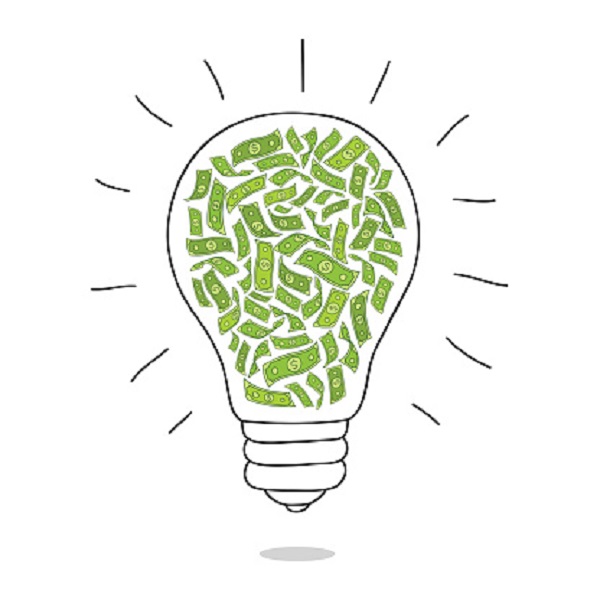 Self-Learning Models Seen Helping to Eliminate Mundane Work in Finance, Leaving Experienced Domain Experts to Oversee the AI
Bjarne Berg, PhD, DBA, MBA, a leader in the Tax Technology and Development practice in PwC's US Tax Group, sees a future in which AI and machine learning will automate many of the mundane tasks of today's tax planning and calculations. Domain experts will be challenged to understand how AI will be applied in their profession. With more than 25 years of experience in IT and management consulting, Berg is responsible for bringing innovative technology solutions to market using AI, machine learning, financial analytics and business intelligence tools. He is a frequent speaker at industry conferences and regularly publishes on topics of financial analysis and business intelligence. He recently took some time to be interviewed by AI Trends Editor John P. Desmond.
AI Trends: Thank you for taking the time to talk to us today. Could you describe your responsibilities at PwC and how AI is involved?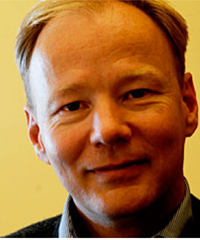 Bjarne Berg: I'm a principal, which is the same as a partner in PwC's Tax Technology and Development. The work we're doing is basically bringing innovative and new technologies to the marketplace. It's a team of a few hundred people. We basically deploy AI and emerging technology into a lot of the repetitive stuff that happens in tax classifications, calculations, visualization and interpretations.
How is AI is changing tax planning, reporting and other functions?
Actually at many levels. We use it heavily for optical character recognition (OCR), reading things off tax forms; there are hundreds of types of forms and we process tens of thousands of them into our database systems. We are also looking at using AI for abnormality detection, data mapping and classifications.
How far along is the adoption of AI technology for the tax function?
That depends on who you are talking to. Overall in the industry AI not heavily used in tax yet. There's a few pockets and there are some tax providers that use AI for looking up items in the tax code and regulations. However, there are companies like ourselves who use AI to build intellectual property behind the scenes and are investing in it quite heavily. 
From a client perspective, except for some very large companies, you don't see a huge deployments yet. There is a lot of interest, a lot of people looking at it, kicking the tires, figuring out what it means, but not many actual deployments in the tax functions beyond certain industries. That will change in the next 12-36 months.
What AI technologies are being employed to help automate the tax function?
There is a substantial amount of OCR which recognizes the characters, the formats, and then classifies and maps them. There are tools that can take any chart of accounts and then map it to standard taxonomy, so that you can complete tax returns faster.  AI is also used in abnormality detection and to find errors in tax returns. Not just volumes but also sequences, time series, approvers, type of accounts and other attributes. It is getting very advanced. 
There is also work in classifying expenses, such as credits for research and development. It is finding out what is truly R&D for tax purposes and what is not. Within these areas you also find niches. Such as classical OCR, with some natural language processing.
Do you create new technology, write new software, based on available open source? 
It depends on the projects. Like most organizations, there is a mix of standard industry software and use of open libraries such as "R" and Python, and deployment of standard development frameworks.
How would you describe the division of labor between the human and the AI as the tax function becomes more automated?
In the financial industry you will see that a lot of repetitive work will go away. The work that has previously been done in spreadsheets and is very mechanical or labor intensive, will probably be automated. 
However, as organizations get larger and more complex, engaged in more business models, and have a larger international presence, multiple laws may be applied and a lot of judgement has to happen to make sure you are in compliance. So, for many organizations, the number of people in the industry might be the same, but a lot of the mundane work will be automated. 
What's going to be left?
While the nature of the work changes, there is a lot of work left. For example, there are over 75,000 pages of tax regulations and laws, just in the US, so one can imagine how many there are for a multinational organization. Some large firms are operating in dozens of countries. They have hundreds of federal laws and local laws that are in effect, and many laws that are changing. 
Not only must organizations have to know what the laws are and how to interpret them, but also have to know how do they work together when they do intercompany transfers, value added tax or sales tax across multiple companies, and when they do national taxes. There is a substantial amount of complexity on the global stage. Meanwhile, just within the US, the number of tax jurisdictions grew by over 800 to over 10,000 in 2014-2017.
So, as companies get larger, which is the trend in the business world, the complexity will increase. Experienced people will need to work on this complexity. While, most of the mundane work may be automated, freeing up time to tackle the more complex aspects of tax.
Do you need a different type of worker to pursue AI in taxation? What are the skills that you look for?
As a firm, the leadership with PwC is making significant investments in people, process and technology. This is part of the digital upskilling. Staff now have access to advanced AI, automation, and data visualization tools. There is also new platforms for sharing digital assets. In addition we have teamed up with some universities and are sponsoring AI research projects. This includes universities such as Carnegie Mellon University, where we have research centers on campus.
In general, is no longer enough to solely have accounting knowledge. Many will have to learn how to how to deploy AI and automation tools, not necessarily to build everything, but to understand the benefits of the tools and look for opportunities to automate.
Is the AI smart enough to anticipate how the government might change the rules around taxation?
Knowing what's going to happen requires a lot of political knowledge, not just mathematical algorithms. So, PwC has a team of experts working on our Policy on Demand platform to provide advanced analysis of potential policy changes. There is scenario based analysis, and clients often ask what would be the impact of rule changes. So there is also a lot of financial modeling.
Do clients ask you to figure out the impact of tariffs on their business?

There is certainly interest from multi-national organizations and companies exposed to this in their supply chain from either inbound, or outbound shipments. This is areas where PwC's large network can provide significant insights. There can be a lot of complexity in this area and the details on what can be impacted are frequently changing.
I will ask you about trends you mention in your blog post of 2017 on these topics of AI automation around taxation. What is happening with dashboard monitors on the data visualization side? 
In the overall tax industry there have been some challenges in how professionals communicate with business stakeholders. There are some CPA and tax attorneys who are technically savvy. Then there are data scientists have a variety of interesting models. There are also many vital and important metrics that are hard to communicate. Just think of hundreds of key figures that are looked at in proportion to each other, as trends over time, by organizational units, and by tax jurisdictions. 
Instead of having spreadsheet and PDF snapshots every three months you can can use dashboards to monitor how positions are changing, and dynamically access the data. The business people want to know where the number came from, especially if it doesn't seem reasonable. So with dashboards, you can monitor not on a snapshot basis, but continuously, as transactions come in. That reduce the surprises to the business.
What is happening in forecasting?
Many of the forecasting models used by organizations don't make use of trend forecasting, or factor (vector) forecasting. But as an industry we are starting to see more advanced forecasting being deployed. Companies are realizing that linear regressions, standard rates and simple rolling forecasts are not necessarily always the way to go. In the next few years, the use of more advanced forecasting methods from the AI and ML areas may significantly improve the accuracy of the forecasts and cash management for less sophisticated companies.
Can AI help with that? 
Absolutely. Many of these static statistical forecasting methods been available for quite some time. But, the models have been hard to maintain and often deteriorate over time. With machine learning and AI, the system gets updated constantly and models become adaptive. That, combined with more understanding of AI and ML in the financing functions, may significantly improve how tax forecasting in done in some organizations.
What is happening in scenario analysis?
You may be familiar with the term "black swan", which refers to events that are so rare and unusual that people don't take them into account. Yet these so-called unusual events do happen with frequency. The market crashes of 1916, 1939, 1973, 1987 and 2008 were called black swan events. People did not forecast them, but they happen with a certain regularity. And there is a huge bias in people when it comes to black swan events, since they don't normally take them into account.
With scenario analysis, we can put in a lot more history. We can model the different scenarios with weights and get a much better idea of the likely outcome.
So instead of saying that I think the economy's going to grow by 3%, therefore my sales will grow by 3% and my sales taxes will grow by 3%.  You can instead look at the consumer price index, the labor participation rate, unemployment rate, wage growth, stock market, consumer sentiments, confidence index and many other variables. You can add more variables simply because AI systems are capable of quickly generate multiple advanced models, and you now also have the computational powers to do so.  
From these multiple scenarios, you can then pick the one with the highest historical accuracy, or use multiple models.  For example, it has been common for TV-meteorologists to present multiple predicted hurricane paths based on a variety of models. Thereby, acknowledging uncertainty and communicate more effectively with those potentially impacted.
What is happening in adaptive learning?
Many use "adaptive learning" as a catch-all phrase, because some people don't like the phrase 'machine learning', although that's what it is. In adaptive learning, the system keeps learning from previous events, instead of being a static model. 
The model keeps changing and learning, which brings up the problem of explainable AI. When we make a determination on the classification of a tax, or a calculation, we have to be able to defend it and understand how it was calculated in an audit. So Tax really need explainable AI. It's not enough to put a black box system in motion.
Can you do that?
We have to build these safeguards into the adaptive learning system. Explainable AI is not a nice-to-have, it's a must-have.
What would you say is the future of AI in tax planning?
Optical character recognition will continue to be heavily used in natural language processing. Simply because there are so many forms that are differently formatted. For example your W2 wage form can be formatted hundreds of different ways by employers. Therefore, we cannot rely on position-based OCR, we have to leverage AI for context and data recognition when reading the forms.
AI will also be heavily in classification, where you can classify taxes and expenses, state and local taxes, national taxes, transfer pricing, intercompany transfers and much more. A lot of those tasks are very labor intensive today. Initially these AI systems may be under "supervised-learning" with human oversights. However, in the long run, machines can probably do this work with less errors than humans.
Is there anything you would like to add or clarify?
There is an enormous emphasis at universities on AI and machine learning, adaptive learning, all this interesting stuff in computer science, mathematics, and statistics. However, many business schools are not very engaged in teaching this in the classrooms beyond basic definitions. While some of the top schools are, many universities are not engaging their accounting majors in understanding the change that is coming through FinTech with AI and machine learning. That, must, and is likely to charge over the next five years.
What advice would you have for a young person, either in college or early in their career, who wants to study AI in FinTech?
What I would tell a young person in college is that whatever field of domain expertise you build, whether it's accounting, finance or medicine, you need to understand how your field will change in the next 15, 20 or maybe 30 years. In all the domain expertise that you have, a lot of the work will be in classifications, lookups and interpretations. For this you will have assisted AI systems. 
So if you want to be part of the revolution, you need to first get the domain expertise, but you also need to augment your skill set with AI knowledge. We call it the fourth industrial revolution (4IR), because the AI will impact not just how your computers work, but it will touch every part of the work that you will be doing, regardless of what discipline you are in. So don't skip over having a solid understanding of that, as if it's in the future, because it's not in the future. It's happening right now. 
Learn more at the PwC Tax Technology blog.