How to Use, Trade and Sign Up to Gemini Exchange
Gemini is one of the world's best-regulated and most trustworthy cryptocurrency exchanges. Find out everything you need to know about Gemini in our review and user guide.
Features
Mobile app for iOS and Android
Institutional grade crypto storage
Advanced trading in crypto's most regulated and trusted environment
Deposit Methods
Visa, MasterCard, and American Express credit or debit cards
Local bank transfers from US banks
Pros
Extensively regulated in the state of New York
Easy to use on both desktop and mobile devices
Secure, institutional-grade custody solutions
Excellent customer service
Cons
Higher fees than less trustworthy exchanges
Extensive KYC and verification process required
A small number of coins and accepted countries
Introduction
Gemini Trust Company, LLC, known simply as Gemini, is one of the world's best-regulated cryptocurrency exchanges. The company was founded in 2014 by Cameron and Tyler Winklevoss – the same Winklevoss twins who played a role in the early days of Facebook.
Gemini is a New York trust company regulated by the New York State Department of Financial Services (NYDFS). In June 2016, the exchange became the world's first licensed ETH exchange. In May 2018, Gemini became the world's first licensed Zcash exchange.
While other exchanges offer an overwhelming number of currencies and options, Gemini focuses on doing a few important things right. The exchange only accepts users from the United States, Canada, the United Kingdom, South Korea, Hong Kong, and Singapore, for example. Gemini is also only active in a handful of markets, offering pairs with some combination of BTC, USD, ETH, LTC, BCH, and ZEC.
Another nice thing about Gemini is that it's ideal for both beginner traders and advanced traders. The platform has enough beginner-friendly tools and interface options to satisfy someone buying their very first bitcoin. It also has extensive advanced trading tools to appease more experienced traders. Of course, Gemini also has a full-fledged, institutional-grade crypto custody solution that makes it easier than ever for major investment institutions to jump into crypto.
To add to the list of reasons to trust Gemini, the exchange is one of the few in the crypto space to have been audited by one of the Big Four accounting firms: Gemini has been audited by Deloitte. With extensive regulatory oversight and trust, it's easy to see why Gemini proclaims to have "set the standard for crypto cybersecurity."
Ultimately, Gemini competes with some of the biggest players in the industry – including Kraken, Bitstamp, Binance, Bittrex and Coinbase – while operating a highly-regulated cryptocurrency exchange. Keep reading to discover the advantages of Gemini, including how the exchange works.
Key Features
Key features of Gemini include:
Gemini USD (GUSD) Stablecoin: After controversy emerged regarding Tether's stablecoin, the USDT, Gemini decided to launch its own stablecoin. The Gemini USD, or GUSD, is a fully collateralized stablecoin used in many trades on the Gemini platform (and other exchanges). Every GUSD in circulation is backed by 1 USD in Gemini's reserves, and those reserves are audited monthly, with the results published online for anyone to see.
Small Number of High-Quality Cryptocurrencies: Instead of adding hundreds of low-quality cryptocurrencies to its platform, Gemini has added a small number of highly-trusted, decentralized cryptocurrencies. Today, Gemini lists just six different crypto and fiat currencies on its exchange, including BTC, USD, ETH, LTC, BCH, and ZEC.
Highly Regulated: New York was one of the first states to create a regulatory body to oversee cryptocurrency exchanges operating within the state. Gemini was the first licensed digital asset exchange to meet that body's requirements. Today, Gemini continues to be regulated by the New York State Department of Financial Services, making it one of the most trusted crypto exchanges you can find today.
Mobile App: Gemini recently launched a mobile app for Android and iOS. The app lets you buy bitcoin instantly using your smartphone or tablet. Create an account, then buy crypto instantly using a debit or credit card without ever leaving your phone. It's one of the fastest, easiest, and safest ways to buy crypto from a mobile device.
Recurring Buys: Gemini supports recurring buys, letting you schedule a recurring purchase across any Gemini-listed asset. If you want to buy 0.5 BTC every month for the next 18 months, for example, then you can do that with Gemini.
Advanced Cybersecurity: Gemini claims to have set the standard for crypto cybersecurity – and they're not run. Gemini's institutional-grade custody service keeps customers' assets safe. Gemini has also developed its own proprietary offline cold storage system. For all of these reasons, Gemini is one of the most trusted names in the game.
Fully Insured: In October 2018, Gemini announced that it had obtained digital asset insurance that covers tokens and coins held by the exchange. This insurance is brokered by Aon, a London-based risk consulting company, and underwritten by a consortium of global underwriters. Clearly, this insurance group was sufficiently impressed with Gemini's digital asset security that they felt comfortable insuring the assets.
Basic and Advanced Trades: Gemini offers a range of trade options, including buy/sell limit, buy/sell stop, OCO, good till day (GTD), and market buys/sell trades. Whether you want to just buy coins at the current market rate, or you're creating more complex order types, Gemini has trading options to meet your needs.
Deposit Via Bank Cards: Many lower-quality cryptocurrency exchanges do not accept credit or debit cards due to concerns with fraud. Gemini, however, accepts credit and debit cards from Visa, MasterCard, and American Express. You can also transfer money to the exchange from US banks.
Buy The Cryptoverse: Want to get a stake in the entire crypto industry with a single purchase? Want to buy multiple cryptocurrencies without individually buying each one? Gemini has an option called Buy The Cryptoverse (a term the company has actually trademarked) that allows you to instantly buy a handful of major currencies.
Gemini Currencies and Pairs
Gemini offers all of the following crypto and fiat currencies with various pairing options:
Gemini Supported Deposit and Withdrawal Methods
Gemini accepts deposits via US bank transfers or through credit and debit cards (Visa, MasterCard, or American Express).
You can withdraw money from Gemini to a BTC or ETH wallet. Or, you can withdraw to a USD account via a wire transfer.
Gemini Registration and Login Process
Gemini is a highly-regulated exchange, so it makes sense Gemini users would have to jump through more hoops. Nevertheless, the Gemini registration and verification process is still very straightforward.
Visit Gemini.com or download the Gemini app to get started. You can choose to set up an ordinary personal account. Or, you can set up an institutional account. You verify your email, set up two-factor authentication (2FA), upload a photo of government-issued photo ID, then add a bank account. Once you've gone through these steps and Gemini has confirmed your information, you're ready to begin trading.
Gemini Trading
Gemini's trading process is straightforward. Available trading options include:
Market Orders: You buy or sell at the best available current market price.
Limit Order: You buy or sell at a specific price (you enter the price or limit at which you wish to buy or sell).
Limit FOK (Fill or Kill): FOK orders are completely canceled unless they can be filled immediately or at a better-than-specified price. Typically, this is used for larger orders.
Limit IOC Orders (Immediate or Cancel): An IOC order is processed immediately at a specific or better price or else canceled.
Limit MOC Orders (Make or Cancel): An MOC order remains on the order book at a specific price. If any portion of the order cannot be filled immediately, the entire order is canceled.
Limit AO Orders (Auction Only): A Limit AO order rests on the auction order book and is filled at or better than a specified price at the conclusion of an auction. Any quantity that is not filled is canceled.
Limit IOI (Indication of Interest): A Limit IOI order initiates Gemini's block trading workflow to source liquidity for large block quantities.
The two last trades are catered mostly to institutional investors and are unlikely to be used by retail investors. However, more advanced trade types are available for those who need them.
Gemini Fees
Gemini has competitive fees similar to what we see with other highly-regulated exchanges. You're not paying the dirt-cheap trading fees (0.05%) you see on shadier exchanges, but you're also not paying the high fees you see on certain other exchanges (0.5%). Instead, Gemini is somewhere in the middle.
Taker Fee: 0.35%
Maker Fee: 0.10%
Auction Fee: 0.20%
Deposit Fee: Free
Withdrawal Fee: Free
Prices drop significantly with trading volume. If you trade more than $1 million in a 30 day period, for example, then your taker fee drops to 0.25% and auction fee to 0.15% (maker fee stays the same). When trading over $10 million per 30 days, you pay no maker fee whatsoever and taker fees of just 0.10%.
You can check your current fees at any time from your account screen. Gemini clearly indicates the amount you've traded in the last 30 days and the fees you can expect to pay.
Deposits and withdrawals are free on Gemini, although you only get 10 free withdrawals per month with certain withdrawal methods (including BTC, ETH, LTC, BCH, and ZEC withdrawals). Beyond that amount, you'll pay a small fee (0.001 BTC per withdrawal). Wire transfer withdrawals, ACH withdrawals, and GUSD withdrawals are always free regardless of the number of withdrawals you make per month.
Gemini Security Issues and Downtime
Despite being one of the largest and most-targeted exchanges in the crypto industry, Gemini has had no major security issues, downtime problems, or significant security breaches. There's a reason why Gemini is trusted to hold millions of dollars of institutional funds: they have a nearly-impeccable security record.
Gemini of Use
Gemini has invested significantly into making its platform as easy to use as possible. Desktop and mobile users enjoy a surprisingly easy trading experience at every step of the operation. The new Gemini mobile app is arguably the easiest way for an Android or iPhone user to buy crypto using their mobile device.
Trust and Privacy
Gemini is extremely transparent and trusted. Gemini is established as a New York trust company under the jurisdiction of the New York Department of Financial Services. Gemini is transparent at every stage of its operation. Their Gemini USD (GUSD) deposits are audited monthly, with the results published online. Gemini has also been audited by Big Four accounting firm Deloitte. Overall, Gemini is deservedly one of the most trusted names in the crypto industry.
Customer Service
Gemini offers a Zendesk-powered ticket submission system. You can choose from different support topics, like "My Account" or "Security", then explain your request. Service is available 24 hours a day, 7 days a week, and Gemini tends to respond to tickets within 1 to 2 business days. However, some users may be annoyed that Gemini doesn't have a live chat line or toll-free phone number.
Gemini User Guide: How to Setup and Use Bybit
1. Sign Up
Gemini accepts users from Canada, Singapore, the United Kingdom, South Korea, Singapore, and Hong Kong. Visit Gemini.com to begin the registration process.
Click Get Started to register online using your desktop browser.
Alternatively, you can download the Gemini app from the Google Play Store or iOS App Store.
Once you click on Get Started, a window will open asking you which type of account you wish to open.
Choose Open a Personal Account and enter your name, email address, and password. If your password is too weak, then Gemini might reject it.
Once you've completed the registration process, Gemini will send an email to your inbox.
2. Verification
Click on the link in your email inbox. Gemini will then ask you for a phone number to set up two-factor authentication (2FA). We highly recommend setting up 2FA to secure your account as much as possible.
However, it's also important to note that 2FA is not bulletproof: there have been numerous stories of crypto users losing funds to SMS-based 2FA because hackers were able to get control of their phone number. Instead, a growing number of users have switched to Google Authenticator instead, which is a mobile app installed on your phone. As long as you have your phone, you'll be able to complete 2FA verification.
3. Upload Documentation
Gemini will ask you to prove your identity. To do this, you'll need to complete the KYC verification process by uploading a piece of government-issued photo ID.
This ID can be a passport, driver's license, or national registration card.
Typically, the KYC process is completed within a few hours. In some cases – like in times of heavy backup – it could take several days to complete.
4. Deposit Method
To begin trading, you'll need to deposit money into Gemini. Most people deposit money into Gemini via wire transfer from a US bank. However, you can also transfer money using a debit or credit card from Visa, MasterCard, or American Express.
Once KYC and bank account verification are complete, you can transfer money into your Gemini account and begin trading cryptocurrencies.
5. Trading Cryptocurrency
Gemini makes it easy to trade cryptocurrencies on its platform. As mentioned above, there are seven different order types available, including standard market and limit orders and more advanced order types.
6. Withdrawal
Gemini lets you withdraw your money from the platform at any time, free of charge. You can easily withdraw your USD funds to your US bank account. Or, you can withdraw your bitcoin, ETH, and other cryptocurrencies to your crypto address.
Please note that you only get 10 free crypto withdrawals per month (you get unlimited wire transfer withdrawals per month). You'll pay a small fee after that.
Final Word
Gemini is arguably the most-trusted and best-regulated name in the crypto space. The New York-based crypto giant has paved the way in terms of regulatory standards. Today, they're a trusted and transparent name ideal for crypto traders looking for a regulated environment in which to trade.
There are some downsides of Gemini. Registration is only open to users in six regions (the United States, Canada, the United Kingdom, South Korea, Singapore, and Hong Kong. There are also only five cryptocurrencies available for trading (BTC, ETH, BCH, LTC, and ZEC).
If these minor downsides don't bother you, however, then you'll find Gemini offers some of the safest crypto trading available today.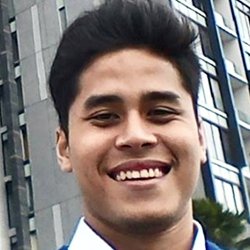 I'm Aziz and I'm a seasoned cryptocurrency trader who's really passionate about 2 things: #1. The awesome and revolutionary technology underlying Cryptos (Blockchain)#2. Making a ton of money along the way!