How to Use, Trade and Sign Up to Kraken Exchange
Kraken is one of the biggest and best-known crypto exchanges on the internet, offering low fees, a great mobile app, and tools for advanced traders.
Features
Bitcoin margin trading up to 5x
Proof of reserves audit
Developer API
Deposit Methods
SEPA for EU Residents
USD/EUR/JPY Wire Deposits
Crypto Deposits
Pros
Cheap withdrawal and deposit fees
Good mobile app
Advanced trading tools
Cons
Periodic downtime during high traffic periods
Length verification process
No credit or debit card deposit options
Introduction
Kraken is a US-based cryptocurrency exchange founded all the way back in 2011, making it one of the oldest continuously operating crypto exchanges available today. Over the years, Kraken has built a reputation for offering a secure, user-friendly exchange while abiding by all applicable regulations.
Kraken was founded by tech entrepreneur Jesse Powell in July 2011, although the exchange didn't officially open to the public until September 2013 after two years of development. Powell was motivated to build the exchange after watching Mt. Gox collapse in 2011 after multiple security breaches. He realized the crypto community needed a better option – so he built it.
The San Francisco-based exchange became the world's largest crypto exchange for Euro trading volume in 2014. Kraken also made noise for launching the first verifiable cryptographic proof of reserves auditing system, allowing anyone to cryptographically verify Kraken's reserves.
As of 2019, Kraken registration is open to residents of the United States, Canada, and certain European countries. Trading pairs are available in multiple fiat currencies, including the US Dollar, Canadian Dollar, Euro, and British Pound. Kraken was once popular among Japanese crypto traders, although in April 2018, Kraken announced it would no longer do business in Japan due to high regulatory costs.
Kraken is also known for its security and stability. It's rare to find an exchange that has been continuously operating since the early 2010s with no major security breaches, but that's exactly what we have with Kraken. Kraken has survived through the early days of crypto with its sterling security reputation intact. In fact, after Mt. Gox filed for bankruptcy protection, Kraken was chosen as one of the reliable exchange partners to facilitate payments to creditors.
Kraken has continued expanding into the institutional crypto space. The exchange operates a dark pool, which is a private exchange where institutional investors can trade amongst themselves without having trades broadcast to the main exchange. Kraken also added cryptocurrency futures trading in February 2019.
In 2019, Kraken raised $100 million in a direct offering to its largest customers. The company was is valued at $4 billion.
Let's take time and review Kraken to see if it should stand amongst industry giants like Coinbase, Gemini, Binance, Bittrex and others.
Key Features
Key features of Kraken include:
Functionality: Kraken is a highly functional and user-friendly exchange on both desktop and mobile devices. The iOS mobile app is one of the most popular crypto trading apps available.
Security & Stability: Most exchanges have had one or more security breaches over the years. Kraken, despite launching all the way back in 2013, has never had a major security breach, and even minor security incidents are rare.
Liquidity: Kraken was one of the first to debut a cryptographically verifiable auditing system, making it easy to verify the exchange has sufficient reserves to cover its liabilities. Kraken uses cold storage techniques to secure its funds, as well as PGP/GPG encryption. Users also enjoy features like two factor authentication, a master key, and global settings.
Trading Options: Kraken offers bitcoin margin trading up to 5x. Traders also enjoy advanced features like stop-loss orders, automated trading, and more.
Available in Multiple Countries: Kraken is available in the United States, Canada, and various European countries. The exchange offers 47 market pairs with 7 base currencies, including the USD, GBP, EUR, CAD, and more.
Popular Kraken Currencies and Pairs
As of September 2019, approximately 60% of Kraken's trading volume occurs in the BTC/EUR and BTC/USD pairs. Other popular pairs include ETH/USD, ETH/EUR, XRP/USD, and XRP/EUR, which collectively account for approximately 25% of trading volume. Kraken also has strong volume in other pairs outside of major currencies, including pairs involving LTC, BCH, XTZ, XLM, EOS, XMR, and more.
Kraken Supported Deposit and Withdrawal Methods
Kraken allows users to deposit and withdraw using USD, EUR, GBP, and CAD. All fiat currency deposits and withdrawals are done via bank transfer. Residents of the European Economic Area can also use SEPA.
To make a deposit on Kraken, go to Menu > Funding, then select your preferred deposit method. You can deposit using bank transfer, wire transfer, or crypto transfer.
Kraken Registration and Login Process
Signing up for a Kraken account is easy. Just enter your name, email address, and password to get started. All passwords must be at least 8 characters long.
Both basic and advanced accounts are available. A basic account requires your full name, date of birth, address, and phone number. An advanced account requires the following verification methods:
Upload ID: To verify your advanced account, you'll need to upload a government-issued form of ID and a proof of residence. US residents are also required to upload a Social Security Number.
Documentation: You'll need to upload your proof of address to Kraken, including a photo of mail with your name and address listed.
Users also have the option to setup two factor authentication. Multiple 2FA methods are available to help secure your account further.
Once your account has been verified (which can take anywhere from a few hours to a few days), you will be able to deposit funds into your account. Go to your account, then add your bank account information.
Even after your account has been verified as 'Advanced', you will have to progress through three tiers of verification to remove limits from your account. Tier 1 and tier 2 verification can be quick to process (takes 3 to 5 business days, on average), although tier 3 verification can take weeks. Kraken originally had a four tier verification system, although it has since simplified its verification requirements into Starter, Intermediate, and Pro. 
Kraken Trading
Once your account has been funded, you can go to Trade > New Order to choose the trade you would like to make. Select the currencies you wish to buy and sell, then choose whether you want to make a market or limit order. Finally, click on the green confirmation button to confirm your purchase.
Kraken Fees
Kraken offers competitive trading fees compared to other regulated fiat trading platforms. The fees aren't quite as rock bottom as some of the crypto-to-crypto exchange giants, but they're relatively low compared to other legitimate exchanges, even for those trading less than $50,000 per month.
$0 to $50,000: 0.16% Maker, 0.26% Taker
$50,001 to $100,000: 0.14% Maker, 0.24% Taker
$100,001 to $250,000: 0.12% Maker, 0.22% Taker
$250,001 to $500,000: 0.10% Maker, 0.20% Taker
$500,001 to $1,000,000: 0.08% Maker, 0.18% Taker
$1,000,001 to $2,500,000: 0.06% Maker, 0.16% Taker
$2,500,001 to $5,000,000: 0.04% Maker, 0.14% Taker
$5,000,001 to $10,000,000: 0.02% Maker, 0.12% Taker
$10,000,000+: 0.00% Maker, 0.10% Taker
Separate fees are available for stablecoin trades, dark pool trades, and margin trading. Marin fees range from 0.01% to 0.02% as an opening fee, with a rollover fee of 0.01% to 0.02% every 4 hours.
Kraken's deposit fees range from free (for SEPA transfers and certain fiat currency wire transfers) to flat fees of 10 GBP / USD / EUR for GBP, USD, and EUR deposits.
Crypto transfers tend to be free for deposits, with small fees for withdrawals.
Kraken Security Issues and Downtime
Compared to other major exchanges, Kraken has had relatively few security breaches and little downtime. However, there have been some noteworthy incidents.
2017: Kraken suffered random downtime throughout 2017 due to ongoing DDoS attacks. However, account security and privacy were never compromised despite the ongoing attacks.
January 2018: On January 10, Kraken suspended trading for a full 48 hours to install an upgrade that was initially only scheduled to take two hours. This was the longest interruption in service since Kraken launched in 2013. Kraken came back online with free trading until January 31 as an apology to users.
For an exchange operating continuously since 2013, Kraken has had impressively few security issues. While other exchanges have risen and fallen during this time, Kraken remains a safe, longstanding exchange.
Ease of Use
Kraken users generally praise the exchange for its ease of use for both desktop and mobile users. The interface is similar to other major exchanges. However, as with anything, UI can be a personal preference, and some people dislike Kraken's layout compared to, say, Coinbase, claiming that it's complicated to use and isn't easy on the eyes.
Trust and Privacy
Kraken has an excellent reputation for privacy and security. The exchange has suffered no known major security breaches despite operating continuously since 2013. User information has never been exposed, nor has the exchange suffered any major hacks or losses of consumer funds. Kraken also has its renowned cryptographic proof of reserves auditing system, which gives users an extra layer of trust knowing they can check Kraken's reserves at any point.
Customer Service
Kraken has a live Zendesk chat window on its homepage that makes it easy to ask quick questions. Unlike the chat windows from other exchanges, Kraken's chat is operated by a real human – not a robot. Users can also submit requests via online form, with responses coming within 3 to 5 business days.
Kraken User Guide: How to Setup and Use Kraken
1. Sign Up
Registration starts on the Kraken homepage. Enter your email address, username, and password.
An activation code will be sent to your email to verify your account.
2. Verification
To use your Kraken account for anything, you'll need to get through the tiered verification system.
Verifying your email address takes you to tier 0, which doesn't allow you to deposit, withdraw, or trade.
Click on the Get Verified tab to see your current tier status from 0 to 3.
Scroll down to the bottom of the page to see the tier levels, including the information needed to complete each verification tier. If you want to increase your deposit, withdrawal, or trading limits, then you'll need to submit the required documentation.
3. Authentication
Two factor authentication (2FA) is not required by Kraken, but it's highly recommended. Enable 2FA by going to the security menu and then clicking on Two-Factor Authentication under the submenu.
Unlike with other exchanges, you can enable 2FA on Kraken for specific actions. You can get a 2FA alert every time you make a trade, for example, or every time you login. Click the setup button next to each action for which you want to enable 2FA.
On the next page, select the method of 2FA you want to enable for that action, including password entry or Google Authenticator.
Based on your chosen method, you'll need to enter additional 2FA options.
If you're using Google Authenticator, then you will need to scan a QR code to connect your Kraken account with Google Authenticator.
4. Payment Method
To deposit funds into Kraken, go to your Account page and then click Deposit under Funding. The left side lists available currencies you can deposit. Choose the currency you want to deposit.
Depending on the deposit option you choose, you'll need to enter specific information linked to that method. You'll also need to enter the amount you wish to deposit (remember, you may be limited based on your tier).
5. Buying Cryptocurrency
To make a new trade on Kraken, select Trade > New Order to see the simple trading menu.
Type in the amount of cryptocurrency you want to purchase along with the maximum price per coin you are willing to spend (for limit orders). Or, select market order to instantly purchase cryptocurrency at the best available rate. Click the green 'Buy' button to complete the trade.
View previous trades by going to Account > Trades and Orders. Kraken displays the status, volume, fee, cost, and other order information.
6. Withdrawal
You can withdraw fiat currency or cryptocurrency from Kraken. To withdraw, navigate to Funding, then select Withdraw from the sub-options.
Next, choose the fiat or cryptocurrency you want to withdraw using the options on the left-hand side of the page.
Each fiat currency or cryptocurrency has different withdrawal instructions. Fiat withdrawals are also only available to accounts that have completed tier 2 verification, although crypto withdrawals are available for tier 1 customers.
If withdrawing cryptocurrency, you'll need to click your desired cryptocurrency, then click the blue Add address button.
Enter the appropriate address for the crypto withdrawal, then write a description for the address. The address will be saved in your account to make future withdrawals easy.
Once this step is completed, you'll be taken back to the withdrawal page. Select the wallet address you just added and the amount you want to withdraw. You can also view the fee required to complete the withdrawal.
After completing this information, you'll receive an email confirming your withdrawal request. You don't need to take action with this email, although if you received the email without requesting a withdrawal, it could mean someone has access to your account (or someone is trying to trick you into clicking a phishing link).
Final Word
Kraken was founded all the way back in 2011. The exchange spent two years in development before launching to the public in 2013. Clearly, that development time was worth it, as Kraken has never suffered any major security breach.
Today, Kraken remains one of the world's best-known – and best-secured – exchanges, offering easy signups, a great mobile app, and all of the trading features you would expect from a modern cryptocurrency exchange.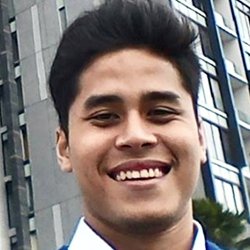 I'm Aziz and I'm a seasoned cryptocurrency trader who's really passionate about 2 things: #1. The awesome and revolutionary technology underlying Cryptos (Blockchain)#2. Making a ton of money along the way!