Where is Bitcoin's Price Heading? Over Fifty of the Industry's Movers and Shakers Weigh-In to Master The Crypto…
Ask anyone in the bitcoin world what their BTC price predictions are and they surely have an answer, right?
While 2018 saw the price of Bitcoin stumble from its December 2017 all time high of $19,893 BTC/USD down to $3,131, it finally found a spark out of the 15-month 'crypto-winter' bear market in April 2019.
After soaring over $5,000+ on to a year-high of  $13,387 according to CoinMarketCap (June), the number one cryptocurrency by market cap has been able to weather the doom and gloom storm by staying afloat hovering around the $8,000-$12,000 range to-date. But curious minds want to know, what's next for $BTC?
MTC is grateful for the several credible crypto analysts, noted experts and other prominent personalities who have provided us with their bitcoin price prediction insights. Examining the whole collection of top bitcoin predictions is fun to see how many think the future of this ever-evolving market will play out.
After all, it costs nothing to give a formal, maybe half-valuable forecast. But the following is a fun best-of list.
The following 2019 resource is a massive compendium of expert opinions/hot takes regarding what they think is in store for Bitcoin in the short and long term. The responses are quite varied in ranges, with some predicting BTC will scale above the $20,000k benchmark with ease in 2020 and other public figures believe the #1 coveted crypto coin can see a price point of $100,000 to $1 million within the next 10 years.
With that being said, it needs to be understood that even though the opinions of these experts are based on a host of quantitative data points, but acknowledging the innate volatility of this space will help digesting the following predictions in that they should not be taken as concrete investment advice.
Without further ado, let's jump right into the heart of the matter and sift through crypto community chatter.
Let Master The Crypto know in the comments how your crystal ball matches up with these known bitcoiners.
Top 50 Bitcoin Price Predictions: Popular Celebrities, Crypto Experts and Industry Insiders' BTC Value Forecasts
1. Anthony 'Pomp' Pompliano (The Bitcoin Permabull)
The co-founder of Morgan Creek Capital is one of the most well-respected names when it comes to crypto-related advice (as is demonstrated by his 250k+ following on Twitter). In his opinion, all of the financial info associated with Bitcoin currently points to the fact that the currency will most likely scale up to a price point of around 50,000 US dollars by the end of 2022.
Some of the factors, in Pomp's opinion, which seem to be greatly influencing BTCs price at the moment include:
Parabolic increases in the value of Bitcoin that are taking time to stabilize.
Bearish market conditions that seem to be creeping in time and again.
Lastly, it also bears mentioning that Mark Yusko, Pomp's partner in crime at Morgan Creek too believes that Bitcoin could easily scale past the $75,000 mark by the end of 2020.
2. John McAfee (The Crypto Crusader)
The man, the myth, the legend. What can you say about John McAfee that hasn't already been said? McAfee is a digital security pioneer who revolutionized how people protected their PCs and laptops back in the late '90s and early 2000's. Since then, he has forayed into the world of blockchain/crypto and has made many outlandish predictions regarding the price of Bitcoin.
For starters, he believes that BTC is on its way up to the $1 million mark by the end of 2020 — a prediction that sounds quite silly at first but when you consider the relative accuracy of McAfee's previous claims, one is given to at least hearing the man out. In this regard, it should be pointed out that back in 2016 and 2017, John unequivocally stated that big things were in store for Bitcoin and that the flagship crypto would soon be worth $5,000. Little did he know that by the end of 2017, Bitcoin would reach its all-time high value of USD 20,000 (approx).
3. Jefferey LIU Xun (XanPool CEO)
Jefferey Xun, CEO of XanPool — an instant P2P fiat gateway that does not require custody — believes that in the short term, BTC will most likely to go down because of certain factors such as dwindling funding rates, contango, etc. He is also of the opinion that, in the near future, a number of other altcoin offerings will quite likely go down as well — a trend that has been quite visible over the past 12 months. In terms of the future of the altcoin market in general, Xun adds
"Altcoins will lose their market cap to some newer assets/ digital offerings coming into the market. Think about projects like Pokla, Eth 2.0 etc… essentially companies that hosted ICOs in 2017, and then and haven't launched their product yet. When these products finally go live, they will gain dominance against a ton of existing alts, and perhaps even Bitcoin."
4. Max Keiser
One of the earliest proponents of all things Bitcoin, Max Kiser has been talking about the premier digital currency since it's market value lay at a meager price point of around $3. Additionally, he is also the host of a program called the 'Keiser Report' — a finance-oriented talk show that has time and again highlighted the advantages of crypto tech as well as exposed the biased inflationary policies of central banks all over the globe.
On the subject of Bitcoin's monetary potential, Kaiser recently tweeted out that digital currency is all set to break past its previous ATH and climb up to around the $28,000 mark soon.
5. Trace Meyer
Veteran investor 'Trace Meyer' who has made a fortune for himself working within various traditional market sectors has been a major proponent of Bitcoin for a long time now. Meyer released his first pro-BTC blog back in 2011 — a time when the digital asset was trading for around $0.25 per token. Additionally, late last year, the maverick entrepreneur/ ardent defender of free speech released a tweet in which he claimed that using his uniquely crafted prediction algorithms, he was quite certain that the price of Bitcoin would reach $115,000 in the coming future.
6. Tom Lee
Fundstrat Global Founder Tom Lee is viewed by many from within the global finance community as being a perennial crypto bull. This is because Lee has frequently made bold claims about the future of various cryptocurrencies — with many of these predictions falling flat on their face. With that being said, it's not as if Lee's investment advice has not been on point many times in the past.
Speaking on the subject of BTCs future valuation recently, the Fundstrat CEO claimed that owing to the premier digital currency's increasing mining costs, the price of a single token could quite easily scale up to around the $25,000 territory.
7. Bobby Lee
BTC Foundation board member and founder/CEO of BalletCrypto — Bobby Lee — is one of the few experts to have accurately predicted that Bitcoin would bottom out around the $3k mark sometime during early 2019. In this regard, Lee now believes that the flagship cryptocoin will experience a bull run during 2020 which will help push its price in an upward direction quite rapidly. Not only that, but he also claims that by the end of 2021, BTC will hit a peak of $333,000 before crashing once more and dropping to around the $40,000 mark.
8. Andy Hoffman
Hoffman is a crypto consultant as well as the CEO of Coingoldcentral. Additionally, between 2011-2017 he worked as the Marketing Director of a major, well-respected bullion dealer, Miles Franklin. Elaborating on his views regarding the future of Bitcoin, he told MasterTheCrypto:
"It is estimated that the global bond market is currently valued just over $100 trillion, 15% of which is negative-yielding – whilst total fiat currency outstanding is $90 trillion, total stock market capitalization $80 trillion, and the market cap of all the gold ever mined $9 trillion. Bitcoin is a far superior store-of-value asset than gold, so I expect it to one day be worth more than gold. As well, it could over time usurp some of the functions of legacy assets, making it worth significantly more. Thus, my "conservative" estimate is that within five years, it will be worth at least $5 trillion, or more than $250,000/BTC."
9. Russell Okung
Seeing NFL star Russell Okung's name along with those of seasoned crypto players such as Trace Meyer and Bobby Lee may seem quite funny at first, however, the Los Angeles Chargers left tackle has been one of the most vocal backers of Bitcoin over the past year or so. For starters, he lodged an official request with the NFL to allow players to receive their payments in crypto (if they so wished to do so). Not only that, but he has also been able to convince other established sporting big-wigs such as Buffalo Bills' Quarterback Matt Barkley to join the crypto freight train.
Earlier this month, Okung hosted a Bitcoin (BTC) conference in Los Angeles to spread awareness about cryptocurrencies in general. The event was attended by the who's who of crypto including:
Bitcoin developer Jimmy Song
Anthony Pompliano
Crypto investor and podcaster Peter McCormack.
10. David Drake
Drake, who is the founder of LDJ Capital, believes that as awareness regarding crypto continues to grow, it would not be surprising to see Bitcoin become increasingly more expensive. In this regard, he believes that by the end of the year, BTC will rise to a price point of around $30,000. Not only that, his optimism seems to permeate beyond Bitcoin into a host of other altcoins – who he believes will play an ever-increasing role in the day-to-day life of the global economic sector.
11. Jeet Singh
Indian-American business entrepreneur Jeet Singh is probably best known for being the co-founder of Art Technology Group – a venture that pioneered the use of software and other digital tech mediums within the e-commerce market during the early '90s. The project was extremely successful and thrust Singh and his partner Joseph Chung front and center of the global finance stage.
In Singh's estimation, Bitcoin will most likely suffer from a period of volatility in the short term – which will cause the premier digital asset to float around the 10k mark for quite some time. Following this period, he believes the asset will scale up beyond $50,000 threshold. Lastly, it also bears mentioning that over the last six years, Singh has been working exclusively as a cryptocurrency portfolio manager.
12. Tim Draper
Founder of several established ventures such as Draper Associates and DFJ, Tim is widely considered to be the godfather of viral marketing – mainly because of his use of online mediums such as Skype, Hotmail, etc. Over the last 2-3 years, he has been a vociferous advocate of all things crypto and believes that the price of Bitcoin will most likely reach a mammoth price point of $250,000 by the end of 2022.
13. Vinny Lingham
Lingham, who is a board member of the BTC Foundation as well as the co-founder of Civic, believes that Bitcoin's value is destined to keep rising and eventually go through several 'boom and bust' cycles. In this regard, he was quoted as saying:
"Bitcoin currently is priced at 2.5% chance of being worth $100k or .25% chance of being worth $1m.".
Even though Lingham is highly optimistic about the price of Bitcoin, he doesn't have a timeline as to when the premier crypto asset will begin its ascent and reach its destined financial heights. For starters, since BTC is both a scarce and valuable commodity, it's value is bound to keep increasing. However, Lingham does concede that in order for the alt-currency's value to soar, it needs to move from being just a digital commodity to becoming a store of value as well as a legitimate transaction medium.
14. Cameron Winklevoss
Cameron and his brother Tyler Winklevoss are responsible for establishing Gemini – one of the world's most trusted cryptocurrency exchange platforms. In this regard, Cameran has been bullish on BTC (as well as a host of other digital assets) from the very start. Not only that, the brothers have served as some of the first mainstream proponents of this burgeoning asset class.
On the subject of Bitcoin's future market potential, Cameron has stated time and again that because of the asset's long term SOV properties, it has the potential to rapidly gain value and even reach a price point of $320k per token within the next couple of decades.
15. Kenneth Rogoff
The ex-chief of the IMF (International Monetary Fund) is not a big believer in the power of crypto. Essentially, he believes that owing to the use of Bitcoin for tax evasion and money laundering purposes, the crypto industry as a whole will have to face an increasing amount of heat from regulatory agencies all over the world – something that will eventually lead to the demise of the asset class completely. On the subject, Rogoff was quoted as saying:
"I think Bitcoin will be worth a tiny fraction of what it is now if we're headed out 10 years from now… I would see $100 as being a lot more likely than $100,000 ten years from now."
16. Bill Gates
The billionaire who has regularly featured in the list of the world's most wealthy individuals has been a crypto hater since Bitcoin came to the forefront back in 2011. For example, a few years ago, Gates went on record to state that the asset class was a pure 'greater fool theory' type of investment. And while he hasn't ever given an official price prediction for Bitcoin, he is quite sure that the asset will become worthless in the coming few years.
17. Joe Davis
Davis is a well-respected economist who believes that there is a good chance that Bitcoin's price might to down to zero over the next few years. Additionally, he also points out that because BTCs price is merely based on speculation, it is subject to insane price swings.
Lastly, Davis – who is currently serving as the head of Vanguard's investment strategy group – believes that people should only put their money in traditional investment vehicles that are known to provide their owners with definitive returns. Davis further says Bitcoin is a poor store of value, due to its volatility, and advises folks to only invest in tried-and-tested assets.
18. John Pfeffer
The Pfeffer Capital partner has time and again showcased his support for Bitcoin because he believes that the digital currency is one of the first viable assets to possess the power to completely replace gold.
Additionally, he has also mentioned in the past that if BTC does become a mainstream store-of-value, it would not be surprising to see the value of a single token surge past the $700,000 mark. To back up his assertions, he recently released some stats: Pfeffer stated that if BTC was somehow able to replace all of the world's privately held gold bullion (estimated to be worth $1.6 trillion), the Bitcoin in circulation (at that given point in time) would become worth $90,000 apiece – a price point from where the premier digital currency would continue to increase in value.
19. Alexey Ermakov
Ermakov is the CEO of Aximetria, a mobile wallet and next-gen financial service for traditional and crypto-assets. In his estimation, Bitcoin will become one of the main means of preserving wealth as we move into the future — especially as people all over the globe transition to a digital way of conducting their finances. Additionally, he also believes that over time, cryptocurrencies (especially Bitcoin) will continue to gain momentum and flourish because of the simple fact that BTC is one of the few financial instruments that can easily be transferred across international borders without any restrictions.
In Ermakov's estimation, it would not be surprising to see Bitcoin reach a price point of $70,000 in the coming few years.
20. Leonid Matveev
According to Matveev, the Head of Trending Analytics for Waves, many factors influence the cryptocurrency market at any given time — with one of the main ones being the real-world use of cryptocurrencies. However, owing to the flooding of this market in recent years, he believes that more than 95% of all current cryptocurrencies will be gone forever within the next 10 years. Matveev told MasterTheCrypto:
"To date, few currencies can compete with Bitcoin. Belief in the new technology of value transfer is confirmed by the relatively wide use of Bitcoin all over the world. Several factors serve as the driver of growth in the popularity of bitcoin."
These factors include:
Development of an infrastructural framework that allows users to exchange Bitcoin for fiat money.
Growing needs of financial market participants in the diversification of risks. For example, new types of assets – such as Bitcoin – do not correlate with traditional securities, which makes investments safer.
The global exchange of tax information is forcing people who want to keep their savings hidden, to look for other ways to escape.
21. Craig Russo
Craig is the founder of PEER, a Boston-based startup behind the popular crypto/gaming media outlet SludgeFeed. In this estimation, Bitcoin's price will continue to outperform other alternative asset classes through the next few years. In the near-term (1-2 years), he says he wouldn't be surprised to see BTC trading in the $20-30K range, taking out previous all-time highs. Not only that, but he also believes that with the influx of institutional dollars and more liquid futures products, the flagship cryptocurrency will begin seeing a reduction in its volatility — thus allowing the price of Bitcoin to witness more extended ranging behavior at these levels.
With that being said, Russo makes it abundantly clear that he is not one of those people who believes that a global economic downturn will be bullish for Bitcoin. In this regard, Russo told MasterTheCrypto:
"At the end of the day, Bitcoin has only existed in a risk-on macro environment and I simply don't believe that investors will continue holding onto BTC if we see a crash in the equity markets."
22. Michael Poutre
Michael Poutre is a well-respected industry leader who currently serves as a Managing Partner at Terraform Capital — an investment fund focusing on developing blockchain companies. Elucidating his thoughts on the future of Bitcoin, he told BEG that the fact that the premier digital asset has stabilized around the US$10,000 mark is proof enough that it is here to stay — a point that could have probably been argued just a few years ago. Furthermore, Poutre highlights the fact that governments around the world are starting to embrace the advantages of digital currencies, as a result of which Bitcoin is slowly being looked at by many as being 'digital gold' (as well as a good hedge option for the malaise du jour). In many instances, Bitcoin has proven to be a more effective hedge than gold. He further told MasterTheCrypto:
"While 17 million (or so) of the 21 million Bitcoins have been mined, there are factors to consider which can and should affect the price movement. The current price of Bitcoin reflects the market cap of all known mined coins, yet at some point, we will start pricing Bitcoin based on the 'available float' – and this could cause a generous increase in the price. Terraform believes that the price of Bitcoin will double from the current prices in the next 6 months, and we have a 24-month price target of US$50,000 per BTC."
23. Nicholas Pelecanos
Pelecanos is one of NEM Ventures' primary advisors and has been a part of the global crypto ecosystem from the very start. In his view, Bitcoin will witness several tangible price increases over its medium to long-term future because of certain factors such as:
The net global debt volume reaching record highs.
Technical indicators such as bond yield signaling an incoming financial crisis.
In Pelecanos' opinion, the aforementioned factors alone paint a scary picture of what the future may hold. Thus, he believes that a majority of central banks and governments around the world can already see the incoming crisis and are aware that, unlike in 2008, they are in no position to bail out the banking system. He further told MasterTheCrypto:
"In the event of a banking crisis, Bail-in laws allow banks to freeze a portion of the savings from their users' accounts and then credit their users with bank stock (which during a financial crisis will be shedding the majority of its value). When people become aware that their banked savings are not safe, I can see large capital in-flows into Bitcoin. If Bitcoin can attract just 5% of global household savings we would expect to see a 7x increase from today's price or a $58,000 BTC. I can imagine negative interest rates would have a similar effect."
24. Serena Williams
The global women's tennis icon released a tweet a few months back stating that she has invested some of her life's earnings in Bitcoin. Not only that, via an Instagram post earlier this year, the sports icon also revealed to her followers that she had secretly launched an investment company called 'Serena Ventures' back in in 2014 — through which she made investments in Coinbase. And while Serena hasn't given an exact number as to how far the value of Bitcoin might increase in the future, her support in itself for the flagship cryptocoin shows that the currency is destined for great things in the future.
25. Ashton Kutcher
Actor and one-time model 'Ashton Kutcher' launched his very own venture capital firm — A-Grade Investments — nearly a decade back. As part of his professional pursuits, Kutcher put in an undisclosed sum of money into BitPay back in 2013. Not only that, the following year, he participated in a $12 million funding round for BitGo — a blockchain cybersecurity company.
In Kutcher's opinion, crypto is an avenue that makes people feel safe about their wealth and Bitcoin, in particular, is an asset that has the potential to completely revamp how the global economic system works.
26. Murad Mahmudov
The host of 'On the Record' — a podcast that features some of the biggest names from the world of crypto — Murad believes that Bitcoin will scale up to it's all-time-high within the next 12-16 months. Additionally, it bears mentioning that during one of his recent conversations with Tone Vays, he pointed out that Bitcoin was all set to surge past the $20,000 mark soon, a statement with which Vays agreed saying:
"There is a 40% chance that this happens next year."
27. Jim Blasko
Blasko is the founder of Bitcoin Talk Radio and has been bullish on Bitcoin's monetary prospects for nearly a decade now. As per this calculations, the digital asset's future financial worth can stretch anywhere between $100,000 and $200,000 by the end of 2020 or early 2021. Elaborating on his stance a bit further, Blasko points out that due to Bitcoin's mining reward being cut in half (from 12.5 Bitcoins per block mined to 6.25 Bitcoins) it would not be shocking to see more and more FOMO permeate the market gradually – thereby making the price of the digital currency soar to new heights.
28. Robin Singh
The Koinly.io founder believes that Bitcoin's reach has been growing along with its price so there's no reason to assume it will slow down in the long term. With that being said, he told MasterTheCrypto that the short term price of the asset depends heavily on whether projects like Libra make it into the public – and are received with the enthusiasm that matches all the hype currently surrounding this upcoming stable-coin offering.
Additionally, Singh also points out that interest from large companies will continue to play a big role in Bitcoin's price increase in 2019 but the underwhelming launch of Bakkt only days ago has shown that not all of the hype surrounding this space should be believed – especially since BTC has dropped by over $2k since its launch.
"My price forecast for 2020 based on current market conditions would be around $8k. But then again BTC is volatile and if Libra is released the price could very well reach $15-20,000."
29. Joe DiPasquale
In DiPasquale's opinion, BTC's price could range anywhere between $10,000 to $100,000 during the next 5 years. This is because he believes that the various fundamentals associated with the premier alt-currency are extremely likely to change as time goes on.
30. Matias Dorta
Founder of ICO Informer, Dorta believes that by the end of next year the price of Bitcoin will hover around the $30,000+ region. This is because he foresees several countries adopting the crypto-asset as a reserve currency before the end of the coming decade. Additionally, he also stated in an interview that as we move into the future, the "digital gold" narrative associated with Bitcoin will only continue to gain more and more traction.
31. Bobby Ullery
Ullery, the CTO of crypto firm Waysay, is a big supporter of premier digital assets such as Bitcoin and Ethereum. As per his calculations, the aforementioned currencies will share a $4.5 trillion market cap by 2020. Not only that, but Ullery also believes that by 2020 (a time when there will be approximately 18,375,000 BTC in circulation) the price of a single Bitcoin will rise to $61,900.
32. Fred Schebesta
Fred Schebesta is probably best known for being the co-Founder and CEO of Finder — a media outlet that has a decent presence within the world of crypto finance. He believes that Bitcoin's price has the potential to explode by the end of 2020, however, for the time being, the currency will most likely continue to hover around the $10,000 region.
33. Fran Strajnar
Fran is probably best known for being the founder and CEO of crypto/blockchain firm Techemy Ltd. He has quite an optimistic outlook when it comes to BTC and believes that by the beginning of 2020, the flagship cryptocurrency will be able to break past the $200,000 mark. His estimates are based on the fact that the rate of BTCs adoption (which has been increasing quite rapidly over the past couple of years) is directly proportional to its price.
34. Sam Doctor
Fundstrat's Quant Strategist Sam Doctor is a Bitcoin bull who believes that widespread crypto mining can lead to a reduction in the price of the BTC/USD pair while increasing the breakeven cost growth ratio of the premier digital currency. Additionally, as per a recent tweet by Doctor, he thinks that Bitcoin will close out the year at a price point of around $36,000.
35. Jack Dorsey
Jack Dorsey, the co-founder of Twitter, is a big supporter of Bitcoin — primarily because he owns a massive chunk of the flagship cryptocurrency himself. Additionally, he also has a stake in Lightning Labs — the venture responsible for creating/operating BTCs Lightning Network. In Dorsey's own words, he is "extremely bullish" on the long term prospects of the BTC, with him going as far as saying that the crypto asset will one day become the single global currency of the world. However, he is not unrealistic in his approach and believes that such a global shift will take a minimum of 10 years to realize because we still don't have the necessary technological capabilities needed to deploy Bitcoin as a daily transaction currency.
36. Roger Ver
One of the best-known crypto evangelists in the world, Ver has been pushing people to buy Bitcoin since the early half of 2011 — a time when the digital currency was being sold for a meager $10. To elaborate on how passionate Ver is about crypto, he has been making bold price bets concerning BTC for quite some time now. For example, in 2011 he bet a cool $10k on the fact that bitcoin would outperform gold, silver, the U.S. stock market, and the U.S. Dollar by a factor of 100 within the next two years. Ver's prediction was off by a margin of just 60 days.
Also worth mentioning is the fact that Ver believes that Bitcoin Cash (BCH) is the real Bitcoin because it still adheres to the original vision of the premier digital coin. In this regard, he believes that BCH will eventually surpass BTC in terms of its price and will scale up to around the $250,000 region in the coming few years.
37. Ronnie Moas: $28,000
Respected analyst Ronnie Moas stated last year that Bitcoin's financial future would pick up in 2019 — with the digital currency closing out the year at a price point of over $28,000. Late last year, he also pointed out that several institutions along with many of the world's financial elites were trying to scare casual investors by manipulating the market big time.
38. Brandon Quittem
Independent crypto author/analyst Brandon Quittem believes that by the end of next year, Bitcoin will be worth approximately $75,000 – which is roughly about 10 times the price that the premier digital token is today.
39. Wences Casares: $1 Million
Bitcoin bull Wences Casares is also one of those dudes who believe that Bitcoin is headed to the 1 million dollar mark within the next 10 years or so. However, he made his bold claim at a time when BTC was surging and was close to it's all-time-high value of 20,000 dollars. For those of our readers who might not be aware of who Casares is, he is an Argentinian entrepreneur who founded bitcoin wallet startup Xapo.
As per one of his recent interviews, he bought his first Bitcoin back in 2011 as a way to circumvent the volatility issues that were being faced by the Argentinian Peso. He also mentioned that many investors will soon be kicking themselves for not buying Bitcoin earlier — i.e. around a time when the currency was trading between $10,000 to $20,000.
40. Chamath Palihapitiya
Venture capitalist/ ex-Facebook employee Chamath Palihapitiya seems to agree with Casares and thinks that Bitcoin will be worth $1 million (within the next 20 odd years( and will scale up to around the $100k mark within the next 36-48 months. Palihapitiya has a lush history of making smart business moves — as is highlighted by his decision to become a part-owner of the Golden State Warriors, an NBA franchise that has made it to the finals 5 years in a row now. Not only that, his firm Social Capital currently has under its control more than $1.2 billion worth of customer funds. And while it is not clear as to how much BTC Palihapitiya currently owns, it is estimated that he possesses anywhere between 400,000 and 1 million bitcoin today. When asked why he is so bullish on bitcoin? Palihapitiya says that bitcoin is a "fantastic hedge and store of value against autocratic regimes and banking institutions".
41. Kay Van-Petersen
Respected financial analyst Kay Van-Petersen has been affiliated with several big-name institutions such as 'Saxo Bank' over the past decade. However, he now specializes in crypto analytics and has gone on record to say that Bitcoin will be worth around $100,000 by 2028. In addition to this, he also believes that crypto will end up accounting for 10% of all daily currency trading volume in the future — eventually competing with many established fiat currencies. Lastly, it also bears mentioning that as per a study released by Unblock.net, Van-Petersen's data seems to be mathematically valid.
42. Mike Novogratz
The former Goldman Sachs executive and founder of investment firm Galaxy Digital 'Mike Novogratz' predicted back in December 2018 that during 2019, Bitcoin's value would gradually rise and close out the year on a high note. Not only that, but he also predicted that by the start of 2020, several established financial institutions would have entered this space — thereby allowing the price of various cryptocurrencies to soar.
43. Spencer Bogart
Blockchain Capital partner Spencer Bogart is a well-respected figure within many crypto circles because of his astute price predictions as well as mathematically sound analysis. This is best highlighted by the fact that he is regularly called to speak at many blockchain/crypto-related conferences around the world.
In terms of his BTC price outlook, Bogart spoke with Bloomberg earlier this year and stated that by the end of 2019, the price of Bitcoin would stabilize — following which it would once again start its upward financial ascent. Additionally, he also believes that owing to the efficacy/utility of the bitcoin network, the digital currency will gain more and more traction within the global finance arena.
44. Llew Classen
Bitcoin Foundation's executive director Llew Clasen, previously said that by the end of 2018, the price of Bitcoin would reach a minimum of $40,000 — a prediction that fell short by quite a huge margin. Since then, Classen has remained fairly quiet and has refrained from giving any other predictions.
45. Sonny Singh
Bitpay CCO Sonny Singh recently said that he sees the price of Bitcoin scaling up to around the $20,000 by Thanksgiving 2019. To back up his claims, Singh has cited several factors such as:
The launch of multiple crypto ETFs within this space.
The increasing influx of money for various crypto-related startups over the last year or so.
46. Tai Lopez
Even though Lopez got into crypto quite late when compared to most of his contemporaries, the respected investor recently stated that if the global diaspora of millionaires were to allocate merely 1 percent of their holdings into bitcoin, the price of the flagship crypto-asset would rise to $60,000 within just 6-12 months. Similarly, in some other of his videos, he has gone on record to state that Bitcoin might become worth $1 million by 2024.
47. Zhao Dong
Zhao Dong is probably best known for being one of the largest over-the-counter (OTC) bitcoin traders in China. In the past, he has boldly claimed that a $50,000 price target for Bitcoin was not at all difficult and that the price of the premier asset would rise anywhere between 100% – 200% over the next three years.
48. Arthur Hayes
Arthur Hayes is a well-known industry figure — mainly because of his current role as the CEO of BitMEX. And while one would be tempted to believe that Hayes has an extremely bullish outlook towards the crypto market, in a recent interview he claimed that Bitcoin would experience record lows all through 2019.
49. Justin Sun
Justin Sun has become a major player within the global crypto ecosystem — with the TRON CEO even dishing out a huge sum of money to have dinner with legendary investment savant Warren Buffett recently. In terms of his predictions for Bitcoin, Sun stated in an interview earlier this year that the digital currency would trade anywhere between $3,000 and $5,000 for the entirety of 2019.
50. NAS
Nasir bin Olu Dara Jones — better known by his stage name NAS — is one of those venture capitalists whose name tends to fly under the radar because of his hip-hop associations. However, back in 2014, NAS launched a firm called QueensBridge Venture Partners (QBVP) through which he invested big in Bitfury. Not only that, as part of his VC pursuits, the rapper has also invested in many other companies including:
Coinbase
Robinhood
Block Cypher
And even though he has refrained from giving any major price predictions in relation BTC recently, he is convinced that the flagship cryptocurrency will evolve into an independent sector of its own within the next 5-10 years
51. Snoop Dogg
Everybody's favorite rapper Snoop Dogg — who has previously gone by different aliases such as Snoop Lion, D.O.G.G, etc — is a big believer in Bitcoin. In the past, he has invested big in many different crypto ventures including altcoin exchange/ trading platform Robinhood along with other celebrities such as Jared Leto and Ashton Kutcher.
52. David Mondrus
Mondrus, who is the CEO Trive — a platform designed to weed out "fake news" from the internet — seems to agree with John McAfee and thinks bitcoin could very well reach a value point of $1 million within the next ten years or so. He believes that owing to an ever-increasing demand for BTC, the price of the digital asset will continue to rise exponentially.
This growing list of bitcoin price predictions in 2019 for years 2020 and beyond will continue to evolve as more inquires get answered from top analysts and insightful community contributors. While it may be all in good fun to entertain these bold futuristic bitcoin value forecasts, please note all investments into $BTC are a gamble and one that must not be taken lightly considering any short term or long term play is not without reason.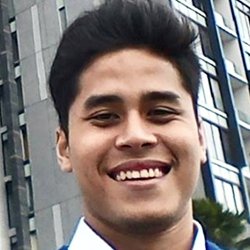 I'm Aziz, a seasoned cryptocurrency trader who's really passionate about 2 things; #1) the awesome-revolutionary blockchain technology underlying crypto and #2) helping make bitcoin great 'again'!