How to Use, Trade and Sign Up to PrimeXBT

Crypto Exchange
PrimeXBT is a bitcoin trading platform that offers leveraged trading on multiple digital assets. Founded in 2018, PrimeXBT offers easy, anonymous crypto trading for users in 150+ countries.
Features
Anonymous digital asset exchange with leverage up to 1000x
No verification requirements
Simple user interface
Deposit Methods
Bitcoin
Changelly
Visa or MasterCard
Pros
No KYC or user verification required
Leveraged trading of 30+ assets from 100x to 1000x
Trade crypto, forex, indices, commodities, and more
Cons
Limited regulatory oversight, compliance, or trust
Limited customer service and no 24/7 customer support
A risky trading environment with 1000x leverage and anonymous users
Introduction
PrimeXBT is a bitcoin-based platform offering leveraged trading on multiple digital assets, including bitcoin, Ethereum, Litecoin, and Ripple. PrimeXBT was founded in 2018 with the goal of avoiding the problems encountered by other crypto exchanges, including low liquidity and identity verification requirements. The platform also aims to provide users with top-tier liquidity and a wide range of trading tools while offering a user-friendly experience.
PrimeXBT launched leveraged crypto trading on February 4, 2019, gaining a huge following as a result. Users also appreciate that PrimeXBT offers 24/7 customer service in six different languages.
One of the main drawbacks of PrimeXBT is that registration is currently closed to residents of the United States and Canada. However, we had no problem registering an anonymous Prime XBT account from either country without using a proxy: just don't select the United States or Canada from the dropdown list and you're good to go.
Overall, PrimeXBT is an unregulated crypto exchange where anonymous users can trade while accessing up to 1000x leverage. It's a risky place to make any type of trades, and exchanges like this rise and fall all the time. However, if you're looking for an anonymous exchange where you can trade cryptocurrencies, commodities, indices, and forex within a single platform, and you don't mind the risk, then PrimeXBT may be the right choice for you.
Key Features
Key features of PrimeXBT include:
Leverage: PrimeXBT offers leveraged trades across a number of cryptocurrencies, increasing your potential gains and potential losses. PrimeXBT offers some of the highest leverage in the industry, including leverage of up to 100x on crypto assets and 1000x on forex trades, indices, and commodities.
Referral System: PrimeXBT offers an affiliate referral system that allows users to earn 20% by referring new users to the platform. The tier-based referral system allows users to earn commissions up to three levels deep across a multi-level-marketing-style referral scheme.
Competitive Fees: PrimeXBT offers low, competitive fees. A flat trading fee of 0.05% is charged on all crypto asset trades. Borrowing costs (i.e. overnight financing) are dependent on the liquidity of the underlying asset and the length of the trading period, although fees are the same for both long and short positions. If a trader opens and closes a position within the same day, the trader will not pay overnight financing charges.
Anonymous Accounts with No KYC: PrimeXBT lets you set up an account with no KYC verification required whatsoever. Your account can be fully anonymous, and you'll have no trouble trading assets on the platform.
Security: As with all crypto exchanges, PrimeXBT puts a major emphasis on security. PrimeXBT has a cybersecurity framework in place to protect users' assets against outside threats. PrimeXBT also encourages the use of two-factor authentication (2FA) to safeguard user funds even further. Other nifty security features on PrimeXBT include the whitelisting of certain addresses, which means your account is only permitted to withdraw funds to addresses you have specifically approved. Plus, PrimeXBT claims that only a small fraction of funds are kept in hot wallets, while the remaining funds are kept in secure cold storage wallets.
Customer Support: PrimeXBT offers 24/7 support through a dedicated support email, although there are no call or live chat options available. Support response times aren't nearly as prompt as with leading exchanges out there, although most inquiries receive a response within 48 hours.
PrimeXBT Currencies and Pairs
PrimeXBT lets users trade 30+ assets in total. You can trade cryptocurrencies like bitcoin, Litecoin, and Ethereum. You can also trade indices like the S&P 500, assets like gold, or forex pairs like EUR/USD. Currencies and pairs available with PrimeXBT include:
Cryptocurrencies: BTC, ETH, XRP, LTC, and EOS
Indices: S&P 500, FTSE100, JAPAN, and more
Forex: 25+ major fiat currency pairs
Commodities: Oil, gold, and others
The specific list of supported currencies and pairs varies from month to month.
PrimeXBT Supported Deposit and Withdrawal Methods
Bitcoin
Changelly
Visa or Mastercard
After signup, PrimeXBT will give you a personal bitcoin deposit address. Just send bitcoin to that address, and it will appear in your account soon afterward. Currently, you can only deposit bitcoin to PrimeXBT directly.
However, PrimeXBT also lets you deposit via Visa and Mastercard through third-party payment providers. You can also deposit using Changelly, which effectively means you can deposit any currency into the platform. Be mindful of fees, however.
PrimeXBT Registration and Login Process
PrimeXBT has one of the fastest and easiest registration processes you'll find in the crypto world. There's no KYC/AML verification required. In fact, all you need to do is confirm your email address to begin trading.
You don't have to enter your real name. You can choose to remain fully anonymous on the platform if you like. As long as you have bitcoin, you can trade with PrimeXBT. No phone number verification, driver's license verification, proof of address verification, or selfie verification is required.
To start the registration process, just click Sign-Up on the main PrimeXBT page. Then, follow the tutorial at the bottom of our guide.
PrimeXBT Trading
PrimeXBT has a standard trading interface similar to what you see on other crypto exchanges. You get a trading view with a graph along with a list of available markets on the left-hand side. The top bar shows your balance, equity, unrealized PL, and used margin, among other metrics.
You can customize the dashboard however you like. You can change the chart style, view your activity log, or check your trading history, for example.
To make a trade, just click on your desired pair from the right-hand bar. Then, select the amount you wish to buy or sell before clicking the green "Buy" button or red "Sell" button.
The most popular pairs on PrimeXBT as of September 2019 include BTC/USD, ETH/USD, EOS/USD, LTC/USD, XRP/USD, ETH/BTC, and LTC/BTC.
PrimeXBT Fees
PrimeXBT's offers the following fee structure:
Minimum Deposit: 0.001 BTC
Leverage Offered: Up to 1000x
Trade Fee: 0.05%
Deposit Fee: Free
Withdrawal Fee: 0.0005 BTC
Financing Fees: -$8.0 per 1 BTC per day (long or short)
PrimeXBT Security Issues and Downtime
PrimeXBT launched in 2018 and has suffered no known security issues, breaches, or downtime to date. It's not the most reputable platform, and we know little about who's behind the platform or where it's based, but the exchange has not suffered any publicly-disclosed hacks.
Ease of Use
PrimeXBT has a similar interface to any forex or crypto trading platform, including simple market or limit orders, customizable charts, and more. If you have used any other crypto trading platforms, then PrimeXBT will be instantly familiar. However, it's also not as beginner-friendly as newbie-focused platforms like Coinbase or Coinmama.
Trust and Privacy
PrimeXBT gives us little reason to trust the platform. The exchange does not require any KYC/AML verification, nor does the exchange disclose any information about its founders, team, or location. It's a low-cost exchange with no apparent regulatory procedures whatsoever, so trust and privacy is a total wildcard.
Customer Service
PrimeXBT uses email-based customer service. You can email PrimeXBT 24 hours a day, 7 days a week, although it may take 48 hours or more to get a response.
PrimeXBT User Guide: How to Setup and Use PrimeXBT
1. Sign Up
Click the Register button on the PrimeXBT homepage.
Enter your email address and password, then click Register.
On the next page, you'll select your country. Residents of the United States and Canada are officially restricted from using the platform, although we had no issues signing up from either country without using a proxy.
Finally, click the Finish button. An email will be sent to your account.
2. Verification
Click the link in that email to confirm your email address and complete activation.
After confirming your email, click Continue to fund your account.
No further verification is necessary to fund your account. PrimeXBT does not require you to use a real name or confirm your identity in any way, shape, or form.
3. Payment Method
To fund your account, visit the Deposit page. You'll see a bitcoin wallet address displayed. You can send bitcoin to that bitcoin address. Or, you can deposit money using Changelly or through Visa or Mastercard. PrimeXBT has a minimum deposit limit of 0.01 BTC.
4. Buying Cryptocurrency
PrimeXBT has a similar trading interface to other major crypto exchange platforms. The major difference is that you can access 100x to 1000x leverage on certain pairs.
PrimeXBT has a maximum order size of 15 BTC. There is no minimum order size. To make a trade, just select your desired pair, enter the amount you wish to buy or sell, then click the buy or sell button. Limit and market orders are available. You can also place stop orders to put a stop loss or take profit command on your order.
PrimeXBT doesn't have advanced trading tools beyond these features. However, it does have a One Cancels the Other (OCO) trade command to help automate your portfolio.
5. Withdrawal
To make a withdrawal, click the Withdraw button under the Accounts tab. If your funds are currently being used for trading, then you must first withdraw your funds to your wallet before they can be withdrawn as cash.
Enter your destination address and amount, then click the Submit to Withdraw button to complete the withdrawal process.
Final Word
PrimeXBT is an online exchange where you can trade cryptocurrency, indices, assets, fiat currencies, and more. The exchange has no regulatory oversight or user verification requirements whatsoever. As long as you have a valid email address and some bitcoin, you can begin making trades on the platform instantly. This Master The Crypto PrimeXBT review guide hopes to have helped you understand not only how to use, trade and sign up to the trading platform, but how it differs from Binance, Gemini, Kraken, Bittrex and the like.
If you're looking for a safe, secure, and regulated environment to trade cryptocurrencies, then PrimeXBT isn't the right choice. If you want a quick and simple exchange where you can anonymously leverage trades from 100x to 1000x, however, then PrimeXBT could be a good option.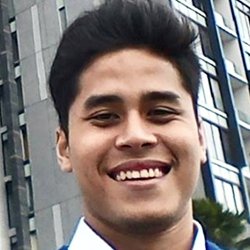 I'm Aziz, a seasoned cryptocurrency trader who's really passionate about 2 things; #1) the awesome-revolutionary blockchain technology underlying crypto and #2) helping make bitcoin great 'again'!