How to Use, Trade and Sign Up to Bithoven Crypto

Exchange
Bithoven is a crypto exchange registered to the Caribbean island nation of Saint Vincent. Launched in January 2019, Bithoven lets you trade 400 cryptocurrencies with limited verification needed.
Features
Trade 400+ cryptocurrencies
Competitive fees on spot and margin trading
New user signup incentives (100 DOGE on signup, for example)
Deposit Methods
BTC, LTC, ETH, EOS, BCH, DOGE, XMR, XRP
400+ other cryptocurrencies (all supported cryptocurrencies are also available for deposits)
Pros
No user verification or KYC required if trading less than 2 BTC
Few geographic restrictions
Easy trading interface
Cons
Limited regulatory oversight or user verification
New exchange with a limited track record
No transparency regarding company operations or team
Introduction
Bithoven is a cryptocurrency exchange launched in January 2019, making it one of the newest entrants to the crypto space. Found online at Bithoven.com, the exchange promises to make it cheap and easy to trade 400+ cryptocurrencies.
To incentivize new users to sign up for the platform, Bithoven has launched a unique signup incentive. New users can earn 100 DOGE just for signing up for the first time.
One of the other main attractions of Bithoven, however, is that you can buy, sell, deposit, and withdraw cryptocurrency with no user verification required whatsoever. The platform allows you to trade up to 2 BTC per day without inputting any personal information. To trade more than 2 BTC per day, however, you will need to complete KYC verification and upload documents.
Bithoven isn't perfect, however. The trading fees of 0.2% (regardless of volume) are high compared to competing exchanges. Bithoven also has no transparency regarding its team, its location, or any aspect of its operations. There's nothing to prevent Bithoven from pulling an exit scam because we know absolutely nothing about who's running the company. We know Bithoven is registered to an address in Saint Vincent and the Grenadines, but that's about it.
Overall, Bithoven is similar to other exchanges with low verification requirements. It offers a fast, cheap, and easy trading environment where you can trade cryptocurrencies for other cryptocurrencies, then get out. The interface and trading environment are similar to what you find with most other exchanges of this caliber.
Keep reading to discover key features of Bithoven, including how the exchange works and what makes it unique.
Key Features
Key features of Bithoven include:
Personal Wallet: Bithoven lets you trade, deposit, and withdraw cryptocurrency using a single, personal wallet hosted by Bithoven. You can withdraw funds from that wallet to your own address at any time.
Security: Bithoven uses TLS/SSL encryption, 2FA, and automatic logouts after inactivity, among other security features, to keep users safe.
Fast and Easy Registration: You can start trading on Bithoven within seconds of registering and depositing funds. Just sign up with any email address, deposit bitcoin or any other cryptocurrency, then make a trade. You can trade up to 2 BTC without verifying your identity.
Standard Trading Interface: Bithoven has the same trading interface you expect to see at any cryptocurrency exchange, featuring a wide range of charts, order books, and real-time reports.
"High Liquidity": Bithoven claims to offer the "highest liquidity", although the exchange doesn't really claim how it offers the highest liquidity. Typically, the exchanges with the highest liquidity are either large exchanges or connected to a larger liquidity pool. Bithoven certainly doesn't have the volume of larger exchanges, and it's unclear if they're connected to a liquidity pool.
Other Unusual Claims: As with other medium-quality exchanges, Bithoven's website is filled with unusual claims, spelling errors, and grammatical mistakes. The website vaguely claims offer "instant trading", "guaranteed security", "advanced tools", and "no hidden charges", for example, but it never really explains what any of these terms mean.
Bithoven Currencies and Pairs
Bithoven offers 400 different cryptocurrencies and pairs, although obviously, not all pairs have sufficient liquidity for trading. You can find major currencies like BTC, ETH, XRP, BCH, EOS, LTC, XLM, and BSV. You can also find plenty of more obscure cryptocurrencies, including First Blood (1ST), Maecenas (ART), Enjin Coin (ENJ), and Zeus Shield Coin (ZSC). For a full list of available coins, click here.
Bithoven Supported Deposit and Withdrawal Methods
Bithoven deals entirely with cryptocurrencies. The exchange does not currently allow fiat currency deposits.
Instead, you can deposit or withdraw money into the platform using bitcoin, Ethereum, Litecoin, DASH, XRP, XMR, DOGE, ZEC, and XEM. According to Bithoven's fees page, you can deposit or withdraw money into the platform using all 400+ cryptocurrencies available for trading.
Bithoven Registration and Login Process
Bithoven has a straightforward registration and login process. As mentioned above, you do not need to verify your account to begin trading. You can trade up to 2 BTC per day without completing KYC verification. If you want to exceed these limits, however, then you'll need to complete KYC verification.
Bithoven Trading
Bithoven has a standard trading interface that will be familiar to anyone who has used other cryptocurrency exchanges before. You have customizable charts that display recent price action and movements of the particular pair. You can view current market buy and sell orders. With a few clicks, you can execute a trade.
Bithoven Fees
Bithoven claims to have some of the most competitive fees in the industry. But is that really true? Let's take a look at Bithoven's fees:
Deposit Fees: Free
Withdrawal Fees: 0.0015 BTC (or equivalent)
Trading Fees: 0.2%
Deposits are always free on Bithoven, although you'll pay a small fee to withdraw your money. Trading fees of 0.2% are standard for fiat currency exchanges but high for crypto-to-crypto exchanges. We've seen other crypto-to-crypto exchanges offer trading fees as low as 0.05% to 0.15% at all volumes, so a fee of 0.2% is slightly steeper than competitors (especially considering Bithoven offers no volume-based discounts).
Bithoven Security Issues and Downtime
Bithoven launched in January 2019. As far as we can tell, the exchange has not suffered any major security breaches or downtime. Bithoven has also never been hacked.
Ease of Use
Bithoven's interface is identical to the interface used by virtually every other cryptocurrency exchange on the planet. It's a straightforward, easy-to-understand UI that allows you to quickly and easily make trades and execute other functions.
Trust and Privacy
Bithoven was founded in January 2019 and has not suffered any major data breaches or customer information leaks since launch. That's good. However, the company itself has no transparency whatsoever, which makes it hard to trust Bithoven in any way. The official Bithoven website lists nothing about the team behind the operation, company headquarters, or other information you need to know before trusting your money to a random website.
All we really know about Bithoven is that the company is registered under the name "Fortis Ltd." to an address in Kingstown, Saint Vincent, and the Grenadines.
Customer Service
Bithoven has limited customer service options. The company does not appear to operate a dedicated customer service department. Instead, they have a single email form and two email addresses (info@bithoven.com or customercare@bithoven.com). There are no live chat options or phone numbers to call for any additional complaints.
Bithoven User Guide: How to Setup and Use Bithoven
1. Sign Up
You can sign up for Bithoven through Bithoven.com. Just enter your email address and desired password to get started.    
You can also sign up using a Facebook or Google account.
Once you've entered your information, click the green 'Register' button.
2. Verification
You will receive an email containing a verification link. Click the link in the mail, then set your four-digit PIN in the box provided on the next screen.
3. Upload Documentation
Without any further verification, you are now entitled to deposit and trade up to 2 BTC.
However, if you want to exceed the 2 BTC limit, then you can provide your name, date of birth, and documents proving your information.
4. Two Factor Authentication
Bithoven lets you set up two-factor authentication. You can choose to receive an alert every time someone logs into your account.
Bithoven actually requires you to set up 2FA via Google Authenticator to make a deposit, so if you want to trade with Bithoven, you'll need to set up 2FA eventually.
5. Payment Method
Once you have completed signup, you can make a deposit on Bithoven. Select deposit/withdraw from the dropdown list on the top menu bar.
You'll see a page with all of your deposit options appear. The page looks like this:
Click on the + button beside any deposit method to make a deposit in that currency. After clicking the + button, Bithoven will generate a wallet address and display the address. Copy and paste the address, then send money to the address to make a deposit.
As mentioned above, you will need to complete 2FA verification before making a deposit to your account. Use the Google Authenticator app on your phone to approve the deposit. Scan the QR code you see on-screen.
Depending on the cryptocurrency you used to make the deposit, it can take anywhere from several minutes to 8 hours for the money to appear in your account.
6. Trading Cryptocurrency
Buying or trading cryptocurrency on Bithoven is easy. Once the deposit has been completed, you can visit the trading page to view available trading pairs.
Click the Exchange option from the dropdown menu, then click Trade.
Find the market you want to trade. A standard trading interface, graph, and chart will appear.
To place a buy order, fill up the buy or sell column and then place your order. Bithoven allows you to place three different types of orders, including market orders, limit orders, and scaled orders:
Market Orders: You buy or sell at the best available price.
Limit Orders: You list the limit (a specific price) at which you're willing to buy or sell.
Scaled Order: You buy or sell crypto with a stop-loss order added in.
Once you've input your order type, click Buy or Sell to send the trade to the platform.
7. Withdrawal
To make a withdrawal navigate to Bithoven's withdrawal page, then paste your receiving address (i.e. your own wallet).
Enter the amount you wish to withdraw. Check the fee to make sure it's right. Then, click the Withdrawal Request button.
8. How to Claim Your Free DOGE on Bithoven
Bithoven has a free DOGE promotion. You can get 100 free DOGE just for taking advantage of this promotion.
After logging in and funding your account, go to the Bithoven promo tab. Look for the "Free 100 Doge" option from this tab, then click the "Get Free 100 DOGE" button.
You'll be redirected to a coupon page with a coupon code entry form. Paste the coupon code in the box provided, then click the Check button.
If it was all successful, then your Bithoven DOGE wallet should now have 100 DOGE. Bithoven is running this promotion as a new exchange, and the promotion may not last forever.
Final Word
Bithoven is a new exchange with limited transparency or trust. What Bithoven lacks in trust, however, it makes up for in easy and verification-free crypto trading. You can trade up to 2 BTC on Bithoven with only email verification. To go beyond this limit, you'll need to upload some basic documentation.
Another issue with Bithoven is the relatively high trading fees. Bithoven's trading fees are 0.2%, which is slightly higher than what we see with another crypto to crypto exchanges.
If none of these issues bother you, however, then Bithoven is one crypto exchange option available today.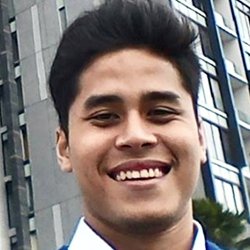 I'm Aziz, a seasoned cryptocurrency trader who's really passionate about 2 things; #1) the awesome-revolutionary blockchain technology underlying crypto and #2) helping make bitcoin great 'again'!