How to Use, Trade and Sign Up to Coinmama Crypto

Exchange
Coinmama has helped people quickly and easily buy cryptocurrency in 190 countries since 2013. Find out everything you need to know about Coinmama today in our review.
Features
Buy bitcoin with any Visa or MasterCard credit/debit card
Fast track verification
Instant delivery
Deposit Methods
SEPA for EU Residents
Crypto Deposits
Visa or MasterCard
Pros
Cheap and easy way to buy major cryptocurrencies
Easy to use
Available in 190+ countries
Cons
High fees (11% fees for processing credit and debit cards)
Limited sell options; not technically a crypto exchange
No 24/7 customer support
Introduction
Coinmama is an Israeli cryptocurrency exchange headquartered in Ra'anana on the outskirts of Tel Aviv. The exchange has been continuously operating since 2013. Today, Coinmama has a team of 30 employees serving over 1 million users in 190 countries. The exchange is registered in Slovakia, although it's officially owned by New Bit Ventures in Israel.
The exchange aims to offer one of the fastest and easiest ways to buy cryptocurrency. You can buy cryptocurrency online within an hour (including verification) using debit or credit cards. Coinmama accepts any Visa or MasterCard credit or debit card, charging 11% fees to process payments and buy cryptocurrency. That's a very high fee, but you're paying a significant premium for the speed and convenience.
Coinmama is ideal for beginner crypto users seeking to buy their first bitcoin. A more advanced trader can use a different platform to save on transaction fees, but a beginner user will find Coinmama to be very easy to use. If you're looking for a fast and easy way to buy your first bitcoin, then Coinmama is a great choice. Coinmama also sells a small range of other cryptocurrencies, including BCH, ETH, LTC, and others.
Of course, you don't have to pay the high credit card and debit card transaction fees. Coinmama also allows SEPA and SWIFT transfers. On these transfers, you'll pay 0% to deposit money into the platform, although you'll still pay the unavoidable 5.9% exchange rate fee.
Another nice thing about Coinmama is that the exchange accepts users from a long list of countries. In fact, residents of virtually every country in the world should have no trouble accessing Coinmama. Coinmama doesn't allow users from sanctioned countries (like North Korea), nor does it accept users from 27 states in America. Overall, however, Coinmama accepts users from a long list of locations.
Key Features
Key features of Coinmama include:
Easy Payment Method: Coinmama lets you use the same payment methods you use for everyday purchases, including your debit or credit cards. It can be frustrating to buy crypto on other exchanges, only to realize you need to use a costly wire transfer or crypto-to-crypto transfer to deposit funds into the exchange. With Coinmama, buying bitcoin is as easy as ordering a pizza online.
User-Friendly Platform: Coinmama markets its platform to beginners. As you would expect, it's a user-friendly platform that aims to make the complicated parts of crypto easy. Coinmama has the graphs, charts, and statistics you find on other exchanges, although you don't need to view any of this information during the initial coin buying process.
Strong Customer Support: Coinmama is generally praised for its customer support. You can contact the support team through live chat. However, instant customer support is only available during normal Israeli business hours (9:00 to 18:00 GMT+3). You can also contact customer support through email, support tickets, or Facebook.
Instantly Receive Coins to your Personal Wallet: One unique feature of Coinmama compared to exchanges like Coinbase is that you receive the coins instantly to your personal wallet. Coinmama doesn't store your coins in its own exchange wallets. That means you need a wallet address before using Coinmama for the first time. It also means you're in full control of your coins.
No Previous Crypto Knowledge Required: Have you never bought bitcoin in your life? That's okay! Coinmama makes it so easy to buy bitcoin that you don't need any previous knowledge of bitcoin or crypto.
Very Secure: Coinmama has been smoothly running since 2013. As of 2019, Coinmama has experienced no hacks or security breaches, nor have they ever had user data stolen.
Regulated and Registered: Coinmama is registered with FINCEN in the United States, giving the platform an extra layer of regulatory security over some of its shadier competitors.
Coinmama Currencies and Pairs
Coinmama accepts a small number of cryptocurrencies, including:
Coinmama Supported Deposit and Withdrawal Methods
Coinmama accepts credit or debit cards issued by Visa or MasterCard for a 5% fee (plus the 5.90% exchange rate fee).
Coinmama also recently started to accept SEPA transfers. SEPA transfers have 0% processing fees, although you'll still pay the 5.9% exchange rate fee on all Coinmama purchases.
You can also deposit funds into Coinmama using SWIFT.
You can buy coins from Coinmama using any fiat currency. Coinmama accepts users from 190+ countries.
Coinmama Registration and Login Process
Signing up for Coinmama is straightforward. You enter your name and email address to get started.
Within seconds, you'll receive a confirmation email in your inbox. Click on the link in that confirmation email to verify your email address.
Then, you'll be taken to the Coinmama registration page, where you'll be asked to complete further details about yourself. Enter your name, address, and contact information.
At this point, depending on your country of residence, you might be able to start trading bitcoin immediately, buying and selling up to $15,000 of cryptocurrency.
For those in other countries, including residents of the United States, you'll need to upload further documents to prove your identity and receive level 2 verification. Coinmama has a space where you can upload the front side and backside of your ID. You can use a passport, driver's license, or national ID document.
You'll also need to upload a utility bill (electric, cable, gas, water bills, property tax, bank statements, or credit card statements).
Once you've uploaded these documents, a Coinmama employee will verify the information you have provided. Then, you'll receive full access to Coinmama.
As of 2019, Coinmama registration times are sitting at around 30 minutes. That means you can sign up for Coinmama, get your documents verified, and buy your first bitcoin in under 30 minutes.
Upload ID: Coinmama accepts passports, driver's licenses, and other national IDs.
Documentation: You'll need to upload a utility bill to prove your address (electric, cable, gas, water bills, property tax, bank statements, or credit card statements with your name and address listed).
Selfie: Coinmama also requires you to have a cell phone with a working camera. You will need to upload a selfie to complete the verification process.
After you receive level 1 verification, you can increase your purchase limit and daily transaction limit by getting level 2 verification. Some users are also required to get level 2 verification to trade any crypto whatsoever, including users from the United States.
In rare cases, the Coinmama staff may ask you to upload additional documents – say, if your initial documents were not sufficient or seemed inaccurate.
Coinmama Trading
Coinmama lets you buy and sell bitcoin or Ethereum online. However, it's not technically a bitcoin trading platform. You can't trade bitcoin with other users. You're buying and selling crypto directly to and from Coinmama.
Once you buy coins from Coinmama, those coins are in your personal wallet. Coinmama doesn't store your coins. That means you can transfer your bitcoins to a different exchange to trade them. Or, you can store them in the personal wallet of your choice.
As mentioned above, Coinmama les you buy and sell BTC, ETH, XRP, LTC, BCH, ADA, QTUM, and ETC.
Coinmama Fees
Coinmama has relatively high fees compared to a traditional crypto exchange. Of course, Coinmama is also one of the few platforms where you can buy and sell crypto using a credit card. Here's how Coinmama's fee structure breaks down:
Exchange Rate Fee: Coinmama bases its rate on the XBX Index, then adds a 5.90% fee to all trades
Credit Card and Processing Fees: 5.00% (plus the 5.90% exchange rate fee)
SEPA: 0.00% (plus the 5.90% exchange rate fee)
SWIFT: 0.00% (on transfers over $1,000 USD) or 20 GBP (on transfers under $1,000)
Coinmama doesn't hold your money. All funds are stored in your own wallet. There are no additional deposit or withdrawal fees. 
Coinmama Security Issues and Downtime
Coinmama has had no known security issues, user data breaches, or major downtime incidents. Part of the reason is that Coinmama doesn't store users' cryptocurrencies in its own wallets; instead, all cryptocurrencies are sent directly to users' wallets. Overall, Coinmama has a strong security record.
Ease of Use
Coinmama is one of the easiest crypto exchange platforms to use regardless of your crypto experience level. Users praise the exchange for its simple interface. Unlike with a traditional exchange, you don't have to look at charts or enter market or limit orders. Instead, you can buy cryptocurrencies as easily as you would buy something from Amazon or order a pizza online.
Trust and Privacy
Coinmama has an excellent track record of keeping users' funds safe. The platform has had no major security breaches over the years. As far as we can tell, Coinmama keeps your information private and does not share it with any third party partners.
Customer Service
Coinmama has a live chat customer service option available during normal GMT+3 business hours. You can also contact the platform by email or Facebook outside of business hours. Generally, Coinmama has fast response times, and most users have a positive experience with Coinmama's customer service. Coinmama has even given a cutesy term to its customer service team: it calls them "Happiness Heroes".
Coinmama User Guide: How to Setup and Use Coinmama
1. Sign Up
The registration process starts on the Coinmama homepage. Enter your email address, username, and password.
Then, wait for a verification email to appear in your email inbox. Click on the link in that email to verify your email address.
2. Verification
You will be unable to use any aspect of your Coinmama account until you verify your documentation. Depending on your country of residence, you may need to complete tier 2 verification immediately. Or, you might be able to start trading after entering your basic contact information.
Scroll down to the bottom of the page to see the tier levels, including the information needed to complete each verification tier. If you want to increase your deposit, withdrawal, or trading limits, then you'll need to submit the required documentation.
3. Upload Documentation
Coinmama requires you to upload a government-issued identification document, including a driver's license, passport, or national ID document. You will also need to upload a utility bill or bank statement. Depending on your country of residence, you may also need to upload a selfie.
3. Two Factor Authentication
Coinmama offers two factor authentication (2FA) and we highly recommend setting it up. Coinmama can send a request to Google Authenticator on your phone to verify your identity. They also allow two factor authentication via email, although they strongly recommend using Google Authenticator instead.
4. Payment Method
Coinmama accepts deposits via three main methods, including Visa/Mastercard, SWIFT, or SEPA. You'll pay 0% deposit fees with SWIFT or SEPA and a 5% deposit fee with Visa/Mastercard (all cryptocurrency purchases on Coinmama are also subject to a 5.90% exchange rate fee).
5. Buying Cryptocurrency
To make a new trade on Coinmama, go to Menu > Buy and then choose your desired cryptocurrency from the list.
Enter the amount you wish to purchase either in BTC or USD. Then, Coinmama will tell you how much you will receive for that amount (prices include fees).
You can also sell bitcoin via Coinmama. However, you can only sell bitcoin, and money can only be transferred via SEPA to European banks. If you bought crypto via credit or debit card initially, then you'll need to sell bitcoin using another exchange.
6. Withdrawal
Coinmama has no withdrawal options because your funds are stored in your own personal wallets. However, you can sell bitcoin from your Coinmama web wallet directly through the exchange platform, but only if you are able to transfer the funds via SEPA to a European bank. To sell bitcoin and withdraw your money from Coinmama, go to Menu > Sell.
All other funds purchased on Coinmama are stored in your own wallet. You already paid Coinmama's high fees, so there's no need to pay additional fees to withdraw those funds again. Those funds in your personal wallet can be transferred to another exchange to be sold and withdrawn, if you choose to do so.
Final Word
Coinmama isn't technically an exchange. You can't really buy and sell cryptocurrency on the platform. Coinmama works like Coinbase, giving users an easy (and expensive) way to buy bitcoin and other cryptocurrencies using credit cards and other familiar payment methods.
Coinmama charges high fees of up to 11% (5% credit card fees + 5.9% exchange rate fees). However, if you're looking for a convenient and fast way to buy bitcoin in 30 minutes, then Coinmama is one good option.
Trading & Exchange
Wallets
---
You can also join our Facebook group at Master The Crypto: Advanced Cryptocurrency Knowledge to ask any questions regarding cryptocurrencies.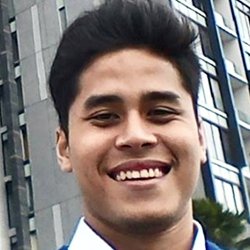 I'm Aziz, a seasoned cryptocurrency trader who's really passionate about 2 things; #1) the awesome-revolutionary blockchain technology underlying crypto and #2) helping make bitcoin great 'again'!