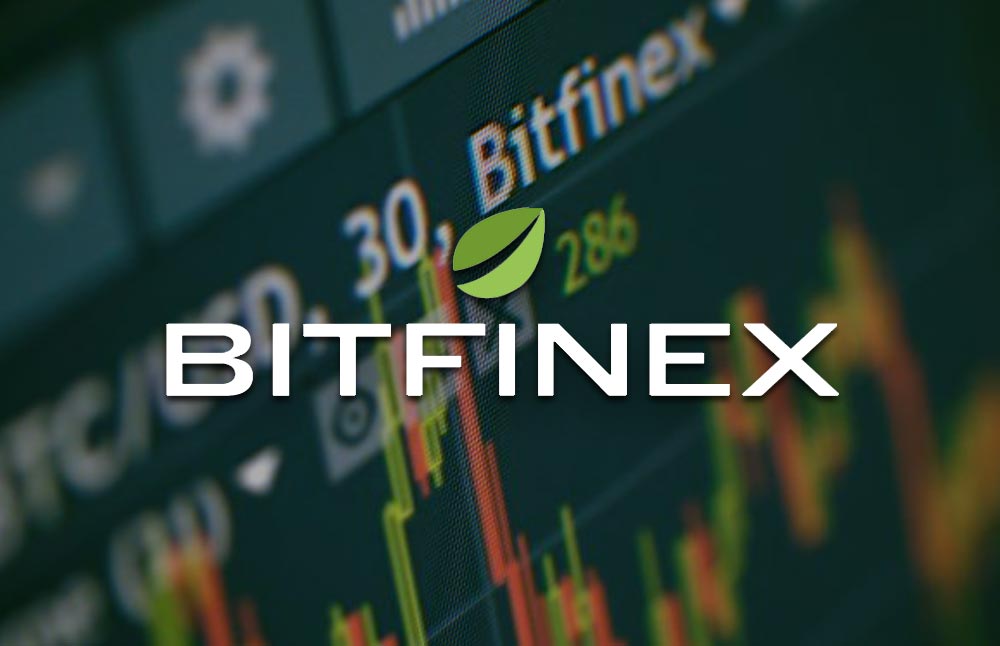 How to Use, Trade and Sign Up to Bitfinex Crypto

Exchange
Bitfinex is one of the world's biggest, best-known, and longest-running cryptocurrency exchanges. Find out everything you need to know about Bitfinex and how to use Bitfinex today in our review.
Features
Hong Kong-headquartered crypto exchange running since 2012
Competitive fees and strong liquidity across wide range of pairs
Trade with up to 3.3x leverage through peer-to-peer funding market
Deposit Methods
EUR
JPY
GBP
USD
USDT
Crypto (BTC, LTC, ETH, ZEC, XMR, DASH, XRP, IOTA, EOS, 80+ Others)
Pros
Easy and affordable crypto trading
Hundreds of pairs available
Multiple fiat currency deposit options
Cons
Concerns over connections to Tether and shady banking partnerships
Lack of transparency over where Bitfinex is based and who runs the exchange
No longer available to US-based customers
Introduction
Bitfinex is one of the largest and most controversial cryptocurrency exchanges available today. Founded in 2012, the Hong Kong-based exchange has operated smoothly over the years and continues to be among the highest-volume exchanges in the world to this day. Bitfinex is operated by iFinex, Inc., which is headquartered in Hong Kong but registered in the British Virgin Islands.
It hasn't always been smooth sailing for Bitfinex. The exchange has faced enormous criticism for its lack of transparency and generally shady behind-the-scenes activities. The exchange has a very close connection to Tether (USDT), for example, and has been accused of using this connection to pump and dump bitcoin by printing new Tethers. We don't fully know who's running Bitfinex, although both Bitfinex and Tether are accused of having the same management team and shareholders.
Making Bitfinex look worse is that the exchange has suffered numerous security breaches, money loss incidents, and other attacks over the years. Bitfinex has also failed to secure a normal banking partnership, and the exchange has bounced between several unusual banking providers.
Oh, and in April 2019, the State of New York filed a lawsuit against Bitfinex accusing the company of abusing its reserves of Tether to cover up a loss of $850 million.
Because of these issues, some believed that Bitfinex was doomed to fail back in 2018. Today, however, the exchange continues to run strong, delivering strong liquidity across hundreds of different pairs.
As of mid-2018, Bitfinex is no longer available to US customers. However, users from other parts of the world can still deposit USD and other fiat currencies into the exchange. After depositing money into the exchange, users will find a standard crypto exchange trading interface outfitted with all of the tools, charts, and trading options you would expect to find on a leading exchange.
Order types like limit, market, and stop orders are all available, just like you find on any decent exchange. However, Bitfinex also offers options you won't find on all exchanges, including trailing stop, fill or kill, iceberg, OCO, and post only orders. Plus, traders can leverage up to 3.3x using Bitfinex's innovative peer-to-peer lending market.
We also appreciate Bitfinex's cheap fee structure. Maker fees range from 0.1% to 0.0%, for example, while taker fees range from 0.2% to 0.1%. Those are cheaper fees than virtually any other major, regulated exchange. The cheap fees are one reason why Bitfinex continues to be extremely popular to this day.
Key Features
Key features of Bitfinex include:
No KYC Required: Bitfinex requires Know Your Customer (KYC) verification for Tether usage and expedited cryptocurrency withdrawals. However, you have full access to the exchange with just an email address, which means you can easily trade anonymously on Bitfinex.
Tor Support: Bitfinex allows users to connect to the exchange via Tor, giving users an extra layer of anonymity.
Cheap Fees: Bitfinex charges maker fees of 0.1% to 0.0% and taker fees of 0.2% to 0.1%, depending on your monthly trading volume. Fees start dropping once you've traded more than $500,000 per month, and they drop to their lowest level after $30 billion per month.
Wide Range of Order Types: Bitfinex offers an extensive selection of order types to suit beginner and advanced traders, including market, limit stop, trailing stop, fill or kill, one cancels the other (OCO), post-only limit orders, hidden orders, and more.
Leverage Trading: Bitfinex lets users access leverage up to 3.3x through the unique P2P lending market.
Customizable Interface: Bitfinex is one of a handful of exchanges that let you customize your interface in various ways. You can organize your workspace, change themes, setup notifications, and decide which data you want to see on your main screen, for example.
Multiple Language Support: Bitfinex is available in English, Russian, and Chinese.
Hundreds of Pairs: Bitfinex offers hundreds of cryptocurrency and fiat currency pairs, including all of the major cryptocurrencies and fiat currencies you would expect. In total, Bitfinex lists more than 100 cryptocurrencies on its exchange.
Multiple Fiat Currencies: Bitfinex accepts deposits and withdrawals (via bank transfers) in multiple fiat currencies, including JPY, EUR, USD, and GBP. You can also deposit using Tethers (USDT).
Excellent Tether Support: The same team that created Bitfinex also played a role in launching Tether, and the two organizations are intertwined in ways we still don't fully understand. Shady financial dealings aside, Bitfinex has excellent support for Tethers (USDT), and you'll find plenty of USDT pairs listed on Bitfinex.
Mobile Apps: Bitfinex offers mobile apps for iOS and Android. The mobile apps let you trade from any mobile device, view charts, access margin funding, or even make new deposits. Essentially, you have full exchange functionality from the palm of your hand.
API Support: Bitfinex offers REST and Websocket APIs, making it easy for all types of traders to integrate Bitfinex into their existing setups.
Institutional Support: Bitfinex caters to institutions and higher-end traders, although the platform isn't nearly as popular as some of the better-regulated exchanges out there. Bitfinex has partnered with Market Synergy to offer corporate accounts, fast trading speeds, and "institutional grade connectivity", among other benefits.
Bitfinex Currencies and Pairs
Bitfinex offers hundreds of cryptocurrency and fiat currency pairs on its exchange. There are over 100 listed cryptocurrencies, for example, and five different fiat currencies. Overall, Bitfinex has an extensive selection of cryptocurrency and fiat currency options from which to choose, offering strong liquidity across all pairs. 
Bitfinex Supported Deposit and Withdrawal Methods
Bitfinex accepts deposits in four different fiat currencies (JPY, USD, GBP, and EUR) and Tether (USDT). You can also deposit crypto directly into your Bitfinex wallets. Bitfinex accepts 80+ different types of cryptocurrencies in total.
Bitfinex Registration and Login Process
Bitfinex offers a straightforward registration and login process similar to the process used by all other crypto exchanges available today. Registration is available to users around the world except for those in Bangladesh, Bolivia, Ecuador, Kyrgyzstan, and the United States. Bitfinex requires KYC verification for Tether usage and expedited cryptocurrency withdrawals. However, you have nearly-complete access to the exchange with just email verification (you can't deposit fiat currencies or use certain stablecoins without KYC verification, but that's it).
Bitfinex Trading
Bitfinex offers trading via any desktop browser or iOS and Android mobile device. The trading interface is similar to the interface of any other exchange. You can place market, limit, and stop orders, for example, along with more advanced trading options like leveraged trading, limit stop, trailing stop, fill or kill, one cancels the other (OCO), post-only limit orders, hidden orders, and more.
Bitfinex Fees
Bitfinex has a very competitive fee structure, and the exchange is very transparent about its fees. One nice thing about Bitfinex is that the volume discounts start at $500,000, which means you're paying very cheap fees whether you're trading $1,000 per month or $300,000 per month.
Maker Fees: 0.1% (Under $500,000 Per Month) to 0.00% (Over $30 Billion Per Month)
Taker Fees: 0.2% (Under $500,000 Per Month) to 0.055% (Over $30 Billion Per Month)
Derivatives Orders Maker Rebate: -0.0200% to -0.0300%
Derivatives Orders Taker Fee: 0.0750% to 0.0625%
Deposit Fees: Free
Withdrawal Fees: 0.0004 BTC
Overall, Bitfinex's fee structure is very competitive. The exchange offers some of the lowest fees among major, high-volume exchanges.
Bitfinex Security Issues and Downtime
Bitfinex has been hacked multiple times over the years, leading to significant losses of consumer funds. In 2015, the exchange lost $400,000 in a hack. Then, in 2016, Bitfinex lost another $73 million in an attack, which was the second-largest bitcoin exchange breach of all time.
Aside from hacks, Bitfinex has also suffered significant banking downtime issues over the years, leading to periodic halts to deposits and withdrawals. In April 2017, for example, Bitfinex announced it was experiencing delays in processing USD withdrawals after Wells Fargo cut off its wire transfers. Since then, Bitfinex has jumped between a series of banks in other countries – mostly without disclosing where customers' money is being kept. The exchange was recently connected to a Puerto Rico-based bank called Noble Bank International, although that banking relationship was terminated after Noble Bank faced financial difficulties.
Bitfinex Ease of Use
Bitfinex is easy to use for anyone who has used a traditional trading platform or crypto exchange. It's not the most beginner-friendly setup, as Bitfinex lacks a straightforward "buy" or "sell" option like we see on Coinbase and other exchanges. However, it's an easy-to-use trading platform overall for web, desktop, and mobile users.
Bitfinex Trust and Privacy
Bitfinex is one of the least-trusted major cryptocurrency exchanges in the community. Take a quick look at Bitfinex's Wikipedia page for a summary of the hacks, security breaches, shady banking partnerships, and other issues faced by Bitfinex over the years. Overall, we know little about who's running Bitfinex.
One of the most concerning things is that we didn't know Bitfinex and Tether were run by the same people until that information was revealed in a lawsuit. Both Tether and Bitfinex have a shady auditing history and unclear banking relationships.
To sum it up, there's a complete lack of transparency regarding any aspect of Bitfinex's operations, and that makes it hard to trust Bitfinex in any way, shape, or form. The good news, of course, is that Bitfinex continues to survive these controversies and has been continuously operating since 2012. And, as far as we know, Bitfinex has never leaked user information in any of the hacks.
Bitfinex Customer Service
Bitfinex offers basic customer service. There's a Bitfinex Help Center where you can browse through FAQs. You can also submit a request to the Bitfinex customer service team via an online form. Bitfinex, however, does not disclose a specific email address or phone number through which customers can contact the team.
Bitfinex User Guide: How to Setup and Use Bitfinex
Signing up for Bitfinex is relatively easy. Here's how the process works.
1. Sign Up
Visit Bitfinex.com, then click the Sign Up button at the top of the page (or the Open Account button).
Enter your username, email address, and time zone. Then, select a password, complete the Captcha verification, and click Open Account.
2. Verification
Once you've completed the above steps, you can begin using Bitfinex immediately. No further verification is required to start using Bitfinex. You can deposit cryptocurrency into your account, then start trading immediately.
However, if you want to deposit fiat currency into your account, then you will need to complete Know Your Customer (KYC) verification, which includes uploading government-issued photo ID to the platform. You will also need to complete KYC verification if you want to use certain stablecoins or utility coins on the platform, including Tether (USDT) and LEO.
To complete KYC verification, you need to meet the following requirements:
Be at least 18 years of age
Provide a valid phone number, email address, and residential address
Submit two forms of valid government-issued identification with photos (like a passport, national ID card, driver's license, residency card, employment permit card, etc.)
If you do not have two forms of government-issued ID, then you can provide just one, then contact compliance@bitfinex.com to arrange a Skype call to verify your identity
Submit a bank statement that clearly highlights your name as the account holder (your first deposit to Bitfinex must come from this bank account)
Submit a proof of address, including a statement no older than three months from a utility company, service company, licensed corporation, or government authority clearly indicating your name and residential address
3. Two Factor Authentication
Bitfinex recommends setting up two factor authentication (2FA) to secure your account. You can choose to setup SMS-based 2FA or app-based 2FA (like through Authy or the Google Authenticator app).
4. Deposit Method
If you've completed KYC verification, then you can deposit fiat currency or cryptocurrency into your account to begin trading. If you haven't completed KYC verification, then you can only deposit cryptocurrency.
Some of the acceptable deposit methods on Bitfinex include:
Fiat currency bank transfer (EUR, JPY, USD, or GBP)
Tether (USDT)
Cryptocurrencies like BTC, LTC, ETH, ETC, ZEC, XMR, DASH, XRP, IOTA, and 80+ others
Depositing money into Bitfinex is always free except for bank wire transfers, for which you'll pay 0.1% of the total amount deposited, with a maximum fee of $20 per wire transfer.
5. Trading Cryptocurrency
Once you have funded your Bitfinex account, you can begin trading cryptocurrency. The Bitfinex crypto trading window is similar to what you see on other exchanges.
Choose your order type, then click Exchange Buy or Exchange Sell to execute the trade.
6. Withdrawal
When withdrawing money, you'll pay a fee based on your withdrawal method (like $5 USD for USDT withdrawals or 0.1% for fiat currency bank transfers).
Generally, Bitfinex makes it quick and easy to withdraw money from the platform. However, as mentioned above, the exchange has periodically had difficulties with banking partnerships where withdrawals have been temporarily shut down.
Final Word
Bitfinex is one of the largest and best-known exchanges available today. Unfortunately, it's also the most controversial. Yes, Bitfinex has been operating since 2012. However, Bitfinex has also never had much transparency regarding its banking partnerships, management team, financial status, and other crucial information. Bitfinex also refused to publicly disclose its intimate with connection with Tether – the two have the same management team and shareholders, and Tether and Bitfinex allegedly conspired to push bitcoin to record heights in December 2017.
Controversy aside, Bitfinex is a cryptocurrency exchange with limited regulatory requirements where you can trade with low fees with only email verification required. Although it's no longer available to US residents, Bitfinex remains popular with traders around the world.
Trading & Exchange
Wallets
---
You can also join our Facebook group at Master The Crypto: Advanced Cryptocurrency Knowledge to ask any questions regarding cryptocurrencies.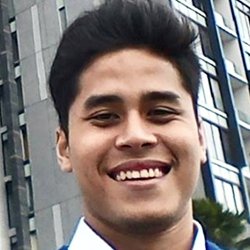 I'm Aziz, a seasoned cryptocurrency trader who's really passionate about 2 things; #1) the awesome-revolutionary blockchain technology underlying crypto and #2) helping make bitcoin great 'again'!