How to Use, Trade and Sign Up to Cobinhood Crypto

Exchange
Cobinhood is a cryptocurrency exchange that promises low fees and convenient desktop or mobile trading. The popular exchange appears to have survived some controversy in 2019, although it still has its share of issues.
Features
Minimal trading fees
Free tokens via the Candy Machine and Airdrop Center
Easy high frequency trading
Deposit Methods
Pros
COB points loyalty program
User-friendly desktop and mobile apps
No verification required
Cons
Sister company declared bankruptcy in May 2019
Limited transparency or trust
Limited reason to trust other users on the exchange
Introduction
Cobinhood is a cryptocurrency exchange registered in the Cayman Islands but based in Taiwan. In May 2019, the internet erupted with news that Cobinhood had declared bankruptcy and pulled an exit scam, disappearing with the money of all users on the exchange. As of October 2019, however, Cobinhood appears to be alive, and users have been able to withdraw funds since mid-September. Cobinhood is certainly surrounded by some controversy, but is the exchange worth a look for the average crypto user?      
One of the first things you'll notice about Cobinhood is that there are no trading fees. Cobinhood is one of the few exchanges that charges no trading fees whatsoever, although you'll still need to pay deposit and withdrawal fees, margin trading loan interest, and certain other fees depending on how you use the platform.
Cobinhood was launched in 2017 by a man named Popo Chen. Chen earned his Master's in Electrical Engineering at just age 22 after skipping his last year of high school to enter National Taiwan University (NTU). Before founding Cobinhood, Chen created a live streaming company called 17. The company is a popular live streaming platform throughout Asia and has more than 5 million daily active users.
Today, Cobinhood is known for its easy trading platform and wide range of coins. The exchange is also known for having limited regulatory oversight and due diligence.
It's hard to talk about Cobinhood without talking about the May 2019 bankruptcy. In early 2019, Cobinhood sold tokens for its parent company, DEXON Foundation, raising $3.5 million in DXN tokens in just one month. DEXON Foundation then dumped a huge number of tokens, causing prices to crash 85%. Cobinhood's native token, COB also plummeted 50% during the incident. The internet lit up with reports that Cobinhood had pulled an exit scam.
It's not totally clear what happened with the DEXON Foundation. However, Cobinhood released a statement a short time afterwards that its day-to-day operations would not be affected. Months later, much of the exchange's functionality is available again, although users reportedly had trouble withdrawing or depositing currency throughout the summer.
Controversy aside, Cobinhood offers a wide range of trading options in a low-regulation environment. Leverage trading is available up to 10X. Spot trading, market orders, limit orders, stop limit orders, and other trading options are all available both in the browser version of Cobinhood and the mobile app. An extensive selection of trading pairs are available, including well-known major cryptocurrencies and dozens of minor, lesser-known tokens.
Key Features
Key features of Cobinhood include all of the following:
No Trading Fees: Cobinhood charges zero trading fees "to maximize traders' profit and market liquidity" explains the official website. However, you'll still pay fees for margin trading loan interest and certain withdrawals.
Limited Regulatory Oversight: If KYC and AML checks annoy you, then Cobinhood may be the right exchange for you. Users can trade on the platform with no KYC or AML verification required (beyond an email address and password). If you pass KYC level two verification, then you can deposit USD and access margin trading, financial products, and public ICOs.
No KYC Required: Cobinhood's level one KYC verification lets you deposit an unlimited amount of crypto, although you can "only" withdraw 3 BTC per day. If you don't want to complete KYC verification, then Cobinhood is one of the most popular exchanges to use.
Candy Machine: Cobinhood has a popular system called the Candy Machine where users can get free tokens (including airdrop tokens) in a contest-like environment.
COB Tokens: Cobinhood has its own native token called the COB. It's an ERC20 token linked with various benefits on the exchange.
Referral Rewards: Refer users to the platform and earn rewards, including rewards of 50 to 100 COB for referring users to the platform.
Controversial Past: Cobinhood was accused of pulling an exit scam in May 2019 with the debacle involving the DEXON Foundation. Certain features, including withdrawals, were unavailable for some users for months until late in 2019.
Supports Multiple Languages: Cobinhood is available in a range of official language versions, including English, German, Russian, Chinese, Spanish, French, Italian, Dutch, Portuguese, Turkish, Japanese, and Korean.
ICO Underwriting: Cobinhood is not just an exchange; it's also an ICO underwriting service. As an underwriter, Cobinhood helps ICO companies bring their ICO to market – just like a bank underwrites a traditional company's IPO and brings their IPO to market. In exchange for providing underwriting services, Cobinhood charges a fee of 5% of all funds raised during the ICO.
Not Listed on Coinmarketcap: One of the funny quirks with Cobinhood is that the exchange is not listed on Coinmarketcap. Coinmarketcap has a policy where they do not list exchanges with no trading fees. The COB token is listed on Coinmarketcap, but Cobinhood's exchange is not listed as an active, verified exchange. You can, however, view basic trading volume information on Coinmarketcap's unverified Coinmarketcap page.
Cobinhood Currencies and Pairs
Cobinhood offers dozens of different trading pairs including major cryptocurrencies and minor cryptocurrencies. It's one of the few places online where you'll find COB trading pairs, for example. BCH, USDT, BCHSV, BTC, CMT, DAI, ETH, LTC, MIOTA, NANO, LSK, XRP, XMR, ZEC, ZRX, FXT, GUSD, KWATT, LALA, and a wide range of other tokens are all available for trading on the platform.
Cobinhood Supported Deposit and Withdrawal Methods
Cobinhood allows you to deposit and withdraw using US Dollars and cryptocurrencies. If you want to deposit or withdraw with USD, then you'll need to pass Cobinhood's level two KYC verification. Most major cryptocurrencies are accepted for deposits.
Cobinhood Registration and Login Process
Cobinhood has three KYC levels of verification. However, the first level comes with few restrictions (unlimited deposits, 3 BTC per day withdrawal limit). You can register and begin trading just by verifying your email, choosing a password, and depositing cryptocurrency.
Cobinhood Trading
Cobinhood has a standard trading interface for desktop and mobile users. Trading is similar to what you find on other exchanges. It's generally easy to use and is user-friendly for both beginner and advanced traders. A guided tour introduces you to the interface for the first time. You can create market, stop, or limit orders and view exchange data from one display. Pick your market, then price the green "Exchange Buy" or the red "Exchange Sell" button to complete a trade.
Cobinhood Fees
Cobinhood has no trading fees whatsoever, including 0 taker fees and 0 maker fees. There are also zero deposit fees. The company does have a withdrawal fee of 0.001 BTC, which is high compared to most competitors. Overall, however, Cobinhood has one of the cheapest fee structures on the market, especially for high volume traders who don't mind the risk of dealing with a shady exchange.
Cobinhood Security Issues and Downtime
Cobinhood's one major security issue occurred in May 2019, when the company was accused of declaring bankruptcy and pulling an exit scam. Cobinhood's partner company did declare bankruptcy and flood the market with tokens it had just sold during its ICO, although Cobinhood claims this had limited impact on their day-to-day operations. Aside from this major incident in May 2019, however, Cobinhood has had no major security incidents since launching in 2019.
Cobinhood Ease of Use
Bithoven's interface is identical to the interface used by virtually every other cryptocurrency exchange on the planet. It's a straightforward, easy-to-understand UI that allows you to quickly and easily make trades and execute other functions.
Cobinhood Trust and Privacy
There's limited reason to trust Cobinhood. The company discloses the names of three employees, including company founder Popo Chen. Cobinhood also links to each person's contact information and LinkedIn profile. However, the exchange is less transparent about where it's based, and it's difficult to trust an exchange that requires users to go through limited KYC verification. The bankruptcy issue in May 2019 makes it even more difficult to trust Cobinhood, especially given that many users had deposit and withdrawal issues in the months following the incident.
Customer Service
Cobinhood has a help center where you can read detailed tutorials in multiple languages explaining how to setup different accounts, how to make various trades, how to deposit and withdraw money from the platform, and perform other basic and advanced tasks. You can also submit a message via the company's Zendesk customer service window.
Cobinhood User Guide: How to Setup and Use Cobinhood
1. Sign Up
Visit Cobinhood.com to get started. Click on Create Account, then fill out the required information on your phone.
Enter your email and password, accept the terms and conditions, and confirm that you are not a resident of New York or Japan.
2. Verification
An activation link will be sent to the email address you provided during the registration process. Go to your mail, then click on the activation link to confirm it.
3. Upload Documentation
Without any further verification, you can already deposit and withdraw crypto and make trades. To deposit and withdraw USD, you will need to complete level two or three KYC verification, which requires submitting your passport or similar identification card. However, you can buy and sell crypto with level one verification without issue – the only limit is that you're restricted to 3 BTC of withdrawals per day.
4. Two Factor Authentication
Cobinhood lets you setup two factor authentication. You can choose to receive an alert every time someone logs into your account. As with other exchanges, Cobinhood recommends setting up 2FA to increase security.
5. Payment Method
Deposit or withdraw major cryptocurrencies or USD into Cobinhood to make a trade. Click on the Deposit/Withdraw tabbed view of your screen, which contains a detailed view of all the crypto assets in your account, including the USD values and the estimated amount in USD or ETH.
To make a deposit or withdrawal, click on the "Action" column on the specific coin you're trying to deposit or withdraw, then send funds to that wallet.
6. Trading Cryptocurrency
Trading cryptocurrency on Cobinhood is straightforward. You can trade using the mobile or desktop version of Cobinhood. Both are straightforward and have similar designs to other major exchanges. Click the green 'Buy' button or red 'Sell' button on your desired pair.
Cobinhood will automatically calculate the value of your trade, then display it in the Total Price section.
The interface shows the price with the highest bid (in green bars) and the lowest ask (in red). Most markets are very liquid (thanks to the zero trading fees), so orders are filled quickly around the clock. However, lesser-known cryptocurrencies may not have sufficient liquidity – especially after the May 2019 incident.
7. Withdrawal
To make a withdrawal, navigate to the same Deposit/Withdraw tab, then click on the Action column beside the cryptocurrency you wish to withdraw. Enter the amount you wish to withdraw, then double check the fee (Cobinhood charges a 0.001 BTC withdrawal fee, which is relatively high compared to competitors).
Final Word
Cobinhood was launched in 2017 during the height of the crypto boom. The exchange burst onto the scene with promises of no trading fees and an easy trading environment. The zero-fee exchange quickly became popular, fueled by high-volume traders interested in a cheap market with limited regulation.
The May 2019 incident, where Cobinhood allegedly pulled an exit scam after raising $3.5 million in a month, has dampened enthusiasm and volume for Cobinhood. Users complained about withdrawal issues throughout the summer.
Moving forward, however, Cobinhood seems to plan to continue operating as normal. If you want a no-fee, limited-regulation trading platform, then Cobinhood is a decent option, although there's certainly some risk involved.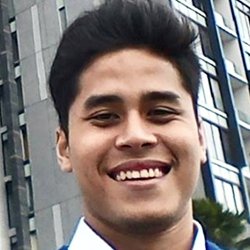 I'm Aziz, a seasoned cryptocurrency trader who's really passionate about 2 things; #1) the awesome-revolutionary blockchain technology underlying crypto and #2) helping make bitcoin great 'again'!