How to Use, Trade and Sign Up to Coinbase Crypto

Exchange
Coinbase is one of the best-known, most-regulated, and easiest-to-use cryptocurrency exchanges in the world today. Find out everything you need to know about Coinbase and Coinbase Pro today in our review.
Features
Trade cryptocurrencies from 102 countries worldwide
Buy crypto with credit cards
Ideal for first time crypto buyers
Deposit Methods
Credit or debit cards
Bank transfers
Crypto
Pros
Highly regulated for institutions and individuals
Multiple deposit and purchase options
Customer funds stored in FDIC-insured cold storage
Cons
No leveraged trading or similar advanced trading options
Extensive KYC and AML requirements
High fees for certain trades
Introduction
Coinbase is one of the biggest, best-known, best-funded, and most-trusted crypto companies available today. It's been running smoothly since 2012 with few major incidents. Initially, Coinbase operated two major trading platforms, including the Coinbase crypto buying portal and the GDAX crypto exchange. Toady, the company still runs the Coinbase crypto buying portal, but GDAX is now known as Coinbase Pro.
There are plenty of advantages to working with Coinbase. The company has a highly-regulated trading environment that delivers maximum trust and security in exchange for slightly higher fees than other major exchanges like Binance.
Coinbase also emphasizes ease of use, making it ridiculously easy to buy, sell, deposit, and withdraw cryptocurrencies. Again, you pay a premium for this ease of use (including deposit and withdrawal fees and high trading fees of 0.5%), but fees aren't totally unreasonable, especially on Coinbase Pro. Oh, and you can easily trade on desktop and mobile devices using Coinbase's excellent Android and iOS mobile apps.
If you're debating between Coinbase and other major exchanges like Binance, then you'll find Coinbase offers fewer coins and pairs. Coinbase emphasizes high-quality cryptocurrencies with high trading volume instead of listing every coin available on the internet today. Major cryptocurrencies like Bitcoin (BTC), Ethereum (ETH), BCH, ETC, and Litecoin (LTC) have always been prominently featured on Coinbase. In recent years, however, Coinbase has expanded its offering to include pairs with Ripple (XRP), Chainlink (LINK), 0x (ZRX), Basic Attention Token (BAT), Stellar (XLM), Dash (DASH), and others.
Overall, Coinbase is one of the best crypto exchange platforms available today, offering a great blend of usability, regulation, and customer service.
Key Features
Key features of Coinbase include:
FDIC Insurance: Coinbase is one of the few cryptocurrency exchanges with an FDIC insurance policy, which is the same insurance used by banks in the United States. Because of this FDIC insurance, all user funds stored on Coinbase are insured against losses for up to $250,000 per individual.
98% Cold Storage: 98% of all Coinbase funds are stored in highly-secure, offline cold storage vaults.
Easy UI: Coinbase has one of the easiest UIs available today. Buying crypto is as easy as buying a product off Amazon. Just enter your credit card information and receive your crypto instantly. That's it.
Coinbase and Coinbase Pro: Coinbase consists of two major entities, including Coinbase and Coinbase Pro. Coinbase is a basic crypto purchasing platform, while Coinbase Pro is a conventional crypto exchange (formerly known as GDAX). If you want a user-friendly platform and don't mind high fees, then Coinbase is ideal. If you want a conventional exchange with competitive fees, then Coinbase Pro works similar to any other crypto exchange.
Strong Reputation: Coinbase was founded in San Francisco in 2012. Over the years, the exchange has cultivated one of the best reputations in the crypto space. The exchange is highly-regulated and has led the way on various crypto regulations across the United States and worldwide.
Highly Selective with Cryptocurrencies: Coinbase is famously selective with which cryptocurrencies it lists on its platform. For most of its history, Coinbase only listed 5 to 10 different cryptocurrencies. In recent years, however, Coinbase has expanded its offering to include 50 different pairs in total. Coins must meet strict requirements to be listed on Coinbase and Coinbase Pro.
Crypto Custodial Services: Coinbase offers crypto custody services to institutions and users. You can trust Coinbase to store your crypto funds. Institutions also pay Coinbase a significant fee for crypto custody services. So far, Coinbase has suffered no major security breaches.
Backed by Silicon Valley Venture Capital: Some of Silicon Valley's biggest and best-known investors, including venture capital firm Andreessen Horowitz, have backed the San Francisco-based Coinbase over the years.
Send Crypto Between Coinbase Users Instantly: Coinbase makes it easy to send crypto to another user on Coinbase. You can send crypto over email without using a public key, reducing the chance of mistyping a public key and sending coins to the wrong address.
Multiple Fiat Currencies: Coinbase supports USD, GBP, and EUR fiat currencies, giving users around the world multiple accessible options. Most cryptocurrencies have multiple fiat pairs available.
Multiple Order Types: Coinbase Pro offers multiple order types similar to the order types you see on other exchanges, including market, limit, and stop orders.
USD Coin: Coinbase has a stablecoin called the USD Coin, or USDC. The coin is an Ethereum token that can be stored in any Ethereum-compatible wallet (including Coinbase Wallet). The token is always transferable for $1.00 USD, which gives it a stable price. All USDC in circulation are backed by real US Dollars held in a bank account.
Expensive Fees: Coinbase and Coinbase Pro charge some of the highest fees among major exchanges (although the fees are similar to other highly-regulated exchanges). Coinbase Pro charges maker fees of 0.50% and taker fees of 0.50%, although prices drop significantly for high-volume traders. The main Coinbase exchange, meanwhile, charges fees of 3% to 6%.
Great API: Coinbase has an excellent API, including a WebSocket feed that makes their data very easy to access. Overall, Coinbase is one of the more developer-friendly crypto exchanges available today.
Coinbase Earn: Coinbase has an educational portal called Coinbase Earn where users can learn more about cryptocurrencies and receive rewards for completing a quick course. If you want to learn more about crypto and get paid to do so, then Coinbase Earn is a great place to visit. After each quiz, you'll receive a deposit directly into your user wallet.         
Coinbase Currencies and Pairs
Coinbase offers 53 cryptocurrency and fiat currency pairs as of October 2019, including BTC, USD, ETH, LINK, XRP, EUR, LTC, BCH, ZRX, XLM, DASH, BAT, EOS, and DAI pairs, among others.
Coinbase Supported Deposit and Withdrawal Methods
Coinbase has a range of deposit and withdrawal methods that make it easy to contribute money into the platform. You can deposit money via bank transfer, debit card, credit card, or crypto.
Coinbase Registration and Login Process
Coinbase has a straightforward registration process with strict KYC and AML verification required. You will need to verify your identity before making any trade on Coinbase. However, customers who link a bank account can get started within a few minutes. Coinbase officially accepts users from 102 countries worldwide as of October 2019.
Coinbase Trading
Coinbase has a unique trading interface that lets you buy crypto immediately using conventional payment methods like a bank transfer, debit card, or credit card. Coinbase Pro, meanwhile, has a conventional exchange interface where you can buy and sell various cryptocurrencies and fiat currencies across various pairs.
Coinbase Fees
Coinbase clearly discloses its fees for trades, deposits, and withdrawals. Key fees include:
Credit and Debit Card Fees: 3.99% + Spread
Coinbase Buy / Sell Fees: 1.49%
US Bank Transfers: 1.49%
Wire Transfer Fee: $10 (Deposit); $25 (Withdrawal)
Coinbase Pro Maker Fee: 0.50% (Monthly Trading Volume Under $10,000) to 0.00% (Over $1 Billion)
Coinbase Pro Taker Fee: 0.50% (Monthly Trading Volume Under $10,000) to 0.04% (Over $1 Billion)
Fees can vary based on your location. Generally, Coinbase fees are higher than other trading platforms, although Coinbase is mostly competitive with other highly-regulated exchanges. As with other exchanges, maker and taker fees drop significantly with volume.
Coinbase Security Issues and Downtime
Coinbase has never suffered any major, publicly-disclosed hacks. The company appears to have some of the strictest security standards in the world today. In August 2019, Coinbase foiled a sophisticated hacking attack involving multiple Firefox 0-day exploits, giving you an indication of just how good Coinbase's security team is. Coinbase has also suffered minimal downtime since launching in 2012.
Coinbase Ease of Use
Coinbase is one of the easiest exchange platforms to use. You can enter your credit card and buy crypto instantly. Coinbase Pro, meanwhile, has a conventional exchange interface that will be similar to anyone who has used any other crypto exchange. You can access Coinbase via any desktop device. Or, Coinbase has great mobile apps for Android and iOS.
Coinbase Trust and Privacy
Coinbase is one of the most-trusted crypto exchanges in the world today. In fact, you could argue that Coinbase is the most-trusted company in the community. It ranks right up there with Gemini in terms of its commitment to security, transparency, and regulatory compliance. Coinbase has run since 2012 with minimal incidents or security breaches. We know who's running the company and key executives behind the company. Coinbase is headquartered in downtown San Francisco's Financial District. With many other crypto exchanges – even large ones – it's hard to find any of this information, so Coinbase's transparency is much-appreciated.
Coinbase Customer Service
As with many large corporations, you'll find mixed reviews for Coinbase customer support online. Some people praise Coinbase customer support for quickly and easily solving their problems, while others complain about long wait times and frustrating responses. However, Coinbase lets you contact the company by phone, email, and online form request, and response times tend to be very good. There are toll-free numbers available for US/international users and UK users.
Coinbase User Guide: How to Setup and Use Coinbase
There are two main trading platforms with Coinbase, including the main Coinbase site and Coinbase Pro. Coinbase lets you easily and instantly buy cryptocurrencies with a bank transfer, debit card, or credit card, while Coinbase Pro is a conventional exchange where you can buy and sell cryptocurrencies and fiat currencies.
Here's how to signup and use Coinbase.
1. Sign Up
Visit Coinbase.com and type your email address into the form at the top of the page, then click Get Started.
2. Verification
Next, you'll need to choose your account type and confirm your email address. Choose whether you want an individual or commercial account, then you'll be redirected to the main Coinbase page.
You will also need to upload a photo of your government-issued identification, including a driver's license, passport, or national ID card. For US customers, only state-issued ID (driver's licenses and identification cards) are accepted, and Coinbase does not accept US passports. For users outside the United States, Coinbase does not accept scanned or saved image files; you must take a photo using the Chrome browser or your mobile device.
Coinbase also requires you to take a selfie. This selfie may be referenced if you ever lose access to your account.
3. Two Factor Authentication
Coinbase will also ask to verify your phone number, which will be used as a type of two factor authentication (2FA) to keep your account secure. Other 2FA methods are also available.
Coinbase allows you to customize 2FA in various ways. You can choose to use 2FA with every login, for example, or only for logins from a new IP address.
4. Deposit and Payment Method
Next, you'll be directed to setup a payment method by either bank transfer, credit card, or debit card.
If you want to make a bank transfer, Coinbase will send a couple small transactions to your account for verification. Check your bank account for these amounts, then verify that amount with Coinbase. Bank transfers in the United States take 4 to 5 days to complete, while SEPA transfers in the EU take 1 to 3 days.
If paying by credit card, you'll need to take a photo of the card. Credit and debit card transactions are instantaneous but come with higher fees.
Coinbase will clearly outline your fees and charges at this point. Double check to make sure you're okay with the fees.
Once you've confirmed everything, you can buy your cryptocurrency with Coinbase, and it will be sent to your Coinbase wallet.
5. Withdrawal
You can withdraw funds from Coinbase using the same methods you used to deposit funds.
You can also withdraw funds via PayPal (although you cannot deposit funds via PayPal).
Click on My Wallet to withdraw funds from Coinbase any time.
Coinbase Pro User Guide: How to Setup and Use Coinbase Pro
Coinbase Pro is the conventional crypto exchange platform under the Coinbase brand. It includes a normal trading interface and multiple order types. Coinbase lets you buy and sell cryptocurrency, but Coinbase Pro lets you trade cryptocurrency, make market and limit orders, and execute other order types.
If you already setup a Coinbase account, then you do not need to register twice. You can visit Coinbase Pro after signing up for Coinbase and trade using the same funds already in your Coinbase account.
1. Sign Up
Visit Coinbase.com and enter your email address at the top of the page, then click Get Started.
2. Verify
Verify your email address and choose the account you wish to setup (commercial or individual).
Then, verify your identity by uploading documents, including a driver's license, identification card, or passport (US customers are unable to use passports). Coinbase requires non-US users to upload photos directly from Chrome or a mobile device. Saved files or scanned copies are not permitted.
You will also need to take a selfie. This selfie may be used as a type of 2FA if you lose access to your account in the future.
3. Two Factor Authentication
Setup two factor authentication with your phone number or other method, then choose how you want 2FA to be used.
4. Deposit and Payment Method
You can deposit funds into Coinbase Pro the same way you deposit funds into Coinbase (the same wallets are available for each). Debit and credit cards and bank transfers are available with fees of 1.49% to 3.99%.
5. Trade
Once you have money in your Coinbase / Coinbase Pro account, you can begin trading. Coinbase Pro allows you to make multiple order types:
Market: The order will be executed at the lowest available price (if buying) or the highest available offer (if selling).
Limit: You input the specific price at which you want to buy or sell. The order doesn't execute until this limit price is reached.
Stop: The limit order doesn't go onto the order books until a 'Stop' price has been hit. You might choose to sell BTC at $8,000, for example, and setup a 'Stop' order.
Trades come with maker and taker fees of 0.50% each. Fees drop to 0.35% each for monthly trading volume between $10,000 and $50,000, with further discounts available for high-volume traders beyond this amount.
6. Withdraw
You can withdraw money from Coinbase at any time using the same methods you used to deposit money. You can also withdraw via PayPal if you like (you cannot deposit via PayPal).
Click on "My Wallet" to withdraw funds at any time.
Final Word
Coinbase is one of the best-known and most-trusted cryptocurrency companies in the world today. The San Francisco-based giant has firmly established itself as a leader in the space since launching in 2012. Today, Coinbase continues to build upon its reputation while slowly expanding its list of fiat currencies and cryptocurrencies.
Trading & Exchange
Wallets
---
You can also join our Facebook group at Master The Crypto: Advanced Cryptocurrency Knowledge to ask any questions regarding cryptocurrencies.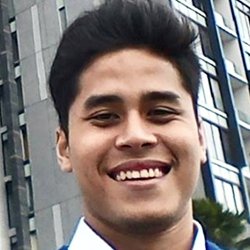 I'm Aziz, a seasoned cryptocurrency trader who's really passionate about 2 things; #1) the awesome-revolutionary blockchain technology underlying crypto and #2) helping make bitcoin great 'again'!