How to Use, Trade and Sign Up to Coinsquare Crypto

Exchange
Coinsquare is Canada's most popular cryptocurrency exchange. Today, the modern exchange offers an easy-to-use UI, a proprietary trading platform, CAD/BTC trading, and other useful features.
Features
Easily trade Canadian Dollars for BTC and other cryptocurrencies
QuickTrade for instant crypto purchasing
Coinsquare Wealth for institutional/high net worth investors
Deposit Methods
Interac E-Transfer
Flexepin
Wire Transfer
Cryptocurrencies
Pros
Convenient crypto trading service for beginner and advanced crypto-traders
User-friendly layout
Good service for beginner, advanced, institutional, and high net worth traders alike
Cons
A limited number of cryptocurrencies available (ten in total)
High fees
Mobile apps need work
Introduction
Coinsquare is Canada's leading cryptocurrency exchange. When Coinsquare launched, its main competitor was its Canadian counterpart, QuadrigaCX. In 2018, of course, the founder of QuadrigaCX died and took the private keys to Quadriga's cold wallets with him. QuadrigaCX has since closed down, leaving Coinsquare as the top cryptocurrency exchange in Canada.
Today, the Toronto-based exchange offers easy crypto trading from a well-designed interface. If you find other crypto exchanges to be confusing or information-heavy, then the simple, minimalistic UI of Coinsquare might be the right choice for you.
Coinsquare's QuickTrade feature is particularly useful for beginner traders. Instead of navigating through a chart interface and choosing different order types, you can simply input your desired amount, then buy it. That's it. You pay a slight premium to make a trade using QuickTrade (0.2% purchase fee for trades involving BTC, or 0.4% for trades with no BTC). However, it's an easy way for anyone to buy crypto for the very first time.
Another unique thing about Coinsquare is that the company has built its platform in-house with proprietary technology. You'd be surprised by how many other crypto exchanges just Whitelabel a third party exchange platform. That's why so many other exchanges look identical. Coinsquare claims its 100% proprietary solution has been stress-tested and DDoS tested. Plus, the system is SSL and 2FA enabled, and Coinsquare has a 95% cold storage policy on all digital currency.
Coinsquare also has a unique claim not many other exchanges can make: since being founded in 2014, the company has never lost a coin.
Overall, Coinsquare is the best Canada-based crypto exchange available today. A few years ago, Canadians could only really buy bitcoin through QuadrigaCX or Coinsquare. Today, major US-based exchanges like Coinbase have opened their doors to Canadians. However, Coinsquare continues to have some advantages, including the CAD/BTC pair and the use of Interac e-Transfers for Canadian banking customers.
Key Features
Key features of Coinsquare include:
User-Friendliness: Coinsquare is among the most user-friendly exchanges available today. The company has made it ridiculously easy to buy crypto whether this is your first time or you've done it hundreds of times. The QuickTrade option charges higher fees (0.2% to 0.4%), but lets you buy coins instantly, mix up your portfolio, and engage in other trades.
Ten Cryptocurrencies: As of October 2019, Coinsquare lets you trade ten top cryptocurrencies, including BTC, BCH, BSV, ETH, ETC, DOGE, DASH, LTC, XLM, and XRP. Most liquidity is concentrated in BTC and ETH pairs.
Canadian Dollar Trading: Coinsquare is one of the few exchanges where you can buy and sell cryptocurrency for Canadian Dollars (CAD). As of October 2019, approximately 75% of the exchange's trading lies in the BTC/CAD pair.
95% Cold Storage: Coinsquare has a 95% cold storage policy on all digital currencies. We've seen some exchanges advertise 98% or 99% cold storage policies, although many exchanges don't advertise their cold storage policies whatsoever.
SSL and 2FA: Coinsquare offers Secure Socket Layer (SSL) and two-factor authentication (2FA) for enhanced security.
100% Proprietary Platform: Many other crypto exchanges Whitelabel platforms from existing providers. Coinsquare, however, has created its platform from scratch. It's a 100% proprietary platform.
Reasonable Fees: Coinsquare used to have much higher fees, but the company has since reduced its fees to be more competitive with other exchanges. Today, Coinsquare's standard trades come with a maker fee of 0.1% and a taker fee of 0.2%.
OTC Markets: Coinsquare has an OTC market for investors who want to keep their trades off of the exchange's order book. OTC markets are popular with institutional investors and high net worth individuals seeking to make larger trades without affecting the market.
Coinsquare Wealth: Coinsquare has introduced an exclusive service called Coinsquare Wealth. The service is for qualified individuals or institutions with a minimum of $25,000 or more in digital currency. Coinsquare will assign an Account Director to you with the goal of growing your digital currency portfolio.
KYC Verification: Coinsquare is a regulated and reputable exchange, so all traders need to complete KYC verification prior to making trades with the app.
Available in English or French: Coinsquare is available in Canada's two official languages – English and French.
Average Mobile Apps: Coinsquare recently released mobile apps for iOS and Android, but they need some work. Users complain about having a limited ability to trade through the app, for example.
Coinsquare Currencies and Pairs
Coinsquare accepts Canadian Dollars (CAD) as its main fiat currency, although USD deposits are also accepted. You can do QuickTrades with CAD in most major cryptocurrencies. Or, you can trade with popular pairs like CAD/BTC. Ten cryptocurrencies are available in total, including bitcoin (BTC), Ethereum (ETH), Litecoin (LTC), Bitcoin Cash (BCH), Bitcoin Satoshi Vision (BSV), Dogecoin (DOGE), Dash (DASH), Ripple (XRP), Ethereum Classic (ETC), and Stellar Lumens (XLM).
Coinsquare Supported Deposit and Withdrawal Methods
Coinsquare offers three different funding options in Canadian Dollars, including Interac e-Transfer, Flexepin, and wire transfer. They also offer three funding options for US Dollars, including Wealth Gold Wire, Wealth Platinum Wire, and Wealth Diamond Wire (minimum deposit of $25,000 required for US Dollars). Withdrawal options include direct bank deposits and wire transfers. You can also deposit any of the ten supported cryptocurrencies into your Coinsquare account.
Coinsquare Registration and Login Process
Coinsquare has a straightforward registration and login process. You will need to confirm your identity when making any fiat currency deposits (proof of address and government-issued photo ID is required for all CAD deposits, for example). 2FA is available after you setup your account to ensure safe logins. We'll explain the registration and login process in detail at the bottom.
Coinsquare Trading
Coinsquare offers several different trading options. Beginner traders will appreciate the QuickTrade option, which lets you buy crypto as easily as buying something from Amazon: just enter the amount you wish to buy, then click Buy. High net worth and institutional investors can access Coinsquare Wealth and the OTC trading desk. Ordinary traders, meanwhile, can access a conventional trading interface with Coinsquare.
Coinsquare Fees
Coinsquare's trading fees are competitive, although certain deposit and withdrawal options are weirdly expensive.
Maker Fee: 0.1%
Taker Fee: 0.2%
QuickTrade Fee: 0.2% (when buying or selling BTC) or 0.4% (when both coins are not BTC)
Flexepin Deposits: 3.5% fee ($20 minimum, $500 maximum)
Interac e-Transfer Deposits: 1.5% fee ($100 minimum, $10,000 maximum)
Wire Transfer Deposits: 0.5% fee ($10,000 minimum, no maximum)
Direct Bank Withdrawal: 2% fee ($100 minimum, $10,000 maximum)
Wire Transfer Withdrawal: 2% fee ($10,000 minimum, $100,000 maximum)
Wealth Wire Withdrawal: 1% fee ($10,000 minimum, $100,000 maximum)
Rushed Wire Withdrawal: 2% fee ($50,000 minimum, no maximum)
USD Wire Transfer Deposits: 0.5% fee ($25,000 USD minimum) to 0% fee ($250,000 USD minimum)
USD Wire Transfer Withdrawals: 1% fee (normal wire transfer) or 2% fee (rushed wire transfer)
Overall, Coinsquare's trading fees are very competitive, but the deposit and withdrawal options are costly compared to other providers. Of course, you're free to transfer cryptocurrency out of your account with no fees (aside from the mining fee), so that's an option for those who don't want to pay fees of 1% just to withdraw their money.
Coinsquare Security Issues and Downtime
Coinsquare proudly claims to have never lost a coin since its inception in 2014. As far as we can tell, that's true. Coinsquare has also suffered no major security breaches, data leaks, or other incidents that the public knows about. Coinsquare attributes its success to its proprietary technology that promises to offer the best in class security: Coinsquare has built its platform from the ground up, which means the exploits that affect other exchanges may not necessarily impact Coinsquare
Coinsquare Ease of Use
Coinsquare is designed to be easy for a beginner or advanced traders to use. The QuickTrade feature is the easiest way to buy cryptocurrency today even if you've never seen an online exchange before. The UI is minimalistic and user-friendly. At the same time, Coinsquare doesn't exactly resemble every other exchange on the market, so if you're used to trading on other exchanges, it may take a few minutes to get accustomed to Coinsquare.
Coinsquare Trust and Privacy
Coinsquare has a great reputation in Canada and abroad. The company is a well-regulated exchange based in downtown Toronto. Founded in 2014, Coinsquare has suffered no major security breaches over the years. Coinsquare's record for trust and privacy looks especially good considering what happened to its rival exchange, QuadrigaCX, in 2018, when customers lost funds after the founder died and took the private keys with him.
Coinsquare Customer Service
Coinsquare has a straightforward support system where you can submit a ticket request. However, Coinsquare does not have a customer service toll-free phone number, nor does it have a customer service email address. You must file a ticket. Generally, Coinsquare responds to tickets in a reasonable length of time. You don't see as many complaints about Coinsquare online as you do with other exchanges. Visit your account page to view any open support tickets.
Coinsquare User Guide: How to Setup and Use Coinsquare
Coinsquare has a straightforward registration process. Follow the steps below to register and use Coinsquare for the first time.
1. Sign Up
Visit Coinsquare.com and click Sign Up.
Enter your username, email address, and password. If someone referred you to the exchange, then you can enter that person's referral code here.
2. Verification
Next, Coinsquare will send you an email. Confirm your email address by clicking the button. Then, you'll be redirected to a page where you can complete the verification process.
You will need three items to complete the verification, including a mobile number, a utility bill or bank statement, and a government-issued ID.
Coinsquare will send you an SMS verification number. Enter that number to continue.
At this point, you can also choose to check the box to verify information with Equifax. This is an alternative verification method that could speed up the verification process (making it pretty much instant), although it's not required.
If you don't consent to third party Equifax verification, then it can take anywhere from a few hours to a few days for your account details to be confirmed.
3. Two Factor Authentication
Coinsquare recommends setting up two-factor authentication (2FA) to protect your account. You can set up 2FA using Google Authenticator for iOS or Android.
To activate 2FA, login to your account and navigate to the Account Settings page, then select 2FA authentication and choose Google Authenticator. Click Generate Key, then scan the QR code with your Authenticator mobile app and input the six digits. Finally, press Activate to confirm 2FA settings.
4. Payment Method
Once Coinsquare has verified your information, you can choose to deposit funds using fiat currency (CAD or USD) or cryptocurrency.
Wire Transfer Deposits:
Sign in to your Coinsquare account
Click 'Fund' from the top menu bar (or at the bottom of the screen on the mobile version)
Select CAD or USD as your currency (USD deposits via wire transfer require a minimum of $25,000 USD)
Choose wire transfer as your funding method, then follow the instructions to complete the transfer.
Interac e-Transfer Deposits:
Before using Interac e-Transfer, please note that the name on the e-Transfer must match the name of your Coinsquare account. All e-Transfers also come with fees of 1.5% of the total transaction amount, and transfers take about 3 days to process.
Sign in to your Coinsquare account
Click 'Fund' from the top menu bar (or at the bottom of the screen if you are using the mobile version)
Select CAD as your currency (Interac e-Transfer is a Canadian banking transfer system and you cannot transfer USD)
Get the email address, message, security question, and security answer from this screen
Log in to your online bank and initiate an Interac e-Transfer, entering the exact email address, message, security question, and security answer given to you by Coinsquare
After the Interac e-Transfer funds are in your account, they're subjected to an additional withholding period of three days. You can trade during this period, although you cannot withdraw funds.
Flexepin Deposits:
If you want to transfer money to Coinsquare without using a Canadian bank or credit card, then Flexepin is one option. Coinsquare charges 3.5% fees for Flexepin, and you're limited to $10,000 CAD per month in deposits.
Sign in to your Coinsquare account
Click 'Fund' from the top menu bar
Select CAD as your currency from the left-hand side
Choose Flexepin
Enter the 16-digit Flexepin voucher code
You can buy Flexepin vouchers from a wide range of sources. You can buy them from certain convenience stores, for example, and various online retailers. Once you have the 16 digit voucher code, you can deposit money into Coinsquare quickly. Flexepin.com has a store locator here that lets you find the nearest Flexepin retailer.
Cryptocurrency Deposits:
You can also easily fund your Coinsquare account with cryptocurrency.
Sign in to your Coinsquare account
Click 'Fund' from the top menu bar (or, on the mobile app, tap 'Transfer' from the bottom menu and then 'Fund'
Select the cryptocurrency you wish to deposit
Click 'Get Address'
Copy the generated address to your crypto wallet transfer window
Send the funds from your existing crypto wallet
Coinsquare supports deposits in all ten of its cryptocurrencies.
5. Trading Cryptocurrency
Trading cryptocurrency with Coinsquare is easy. You can use the QuickTrade option to quickly trade one asset for another.
QuickTrade also makes it easy to split up your portfolio. You can instantly choose to spend 25%, 50%, or 100% of your funds on BTC, for example. These trades are subject to fees of 0.2% (for trades involving BTC) or 0.4% (for trades not involving BTC). With QuickTrade, the trade is performed instantly at the market price.
If you want a more conventional trading interface, then you can find it on CoinSquare as well. Coinsquare's chart-based interface lets you view the exchange's order book, execute market or limit orders, and toggle between the depth and price charts.
You won't find the same advanced order types (like OCO trades, for example) on Coinsquare as you would on other exchanges. The stop-loss feature is also limited. If you want a basic market or limit trade, however, then Coinsquare does the job.
To complete a trade, toggle to the 'Buy' or 'Sell' of the trading view, then click 'Place the Buy Order' or 'Place the Sell Order'.
Coinsquare discloses the fee right below the trading window.
6. Withdrawal
You can withdraw money from Coinsquare by navigating to the Withdraw page of the exchange.
The withdrawal page summarizes your balances in fiat and crypto. You can also see if any funds are currently being withheld.
You can choose to withdraw in fiat or cryptocurrency.
Fiat Withdrawals:
Select your desired currency (CAD or USD) on the left side menu.
Enter the amount you wish to withdraw, then choose your withdrawal method.
Scroll down and add the bank account you wish to use, then click 'Request Withdrawal'
Crypto Withdrawals:
Choose the cryptocurrency you wish to withdraw
Enter the amount you wish to withdraw
Paste the address (your wallet address) you wish to use for withdrawals
Final Word
Coinsquare is Canada's leading cryptocurrency exchange. The Toronto-based exchange has a proven security record and a strong reputation. Since being founded in 2014, Coinsquare claims to have never lost a coin.
Certain fees are higher than other exchanges, especially for certain fiat currency deposit and withdrawal methods and the QuickTrade feature (0.2% to 0.4% trading fees). Overall, however, the interface is straightforward to navigate, and normal trading fees are competitive (0.1% to 0.2%).
If you're a Canadian looking to buy crypto for the first time, then CoinSquare is the best Canada-based option available today – especially if you want to use Canadian Dollars and make Interac e-Transfers.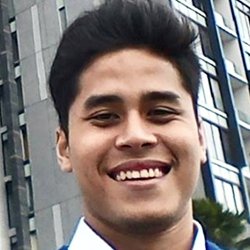 I'm Aziz, a seasoned cryptocurrency trader who's really passionate about 2 things; #1) the awesome-revolutionary blockchain technology underlying crypto and #2) helping make bitcoin great 'again'!