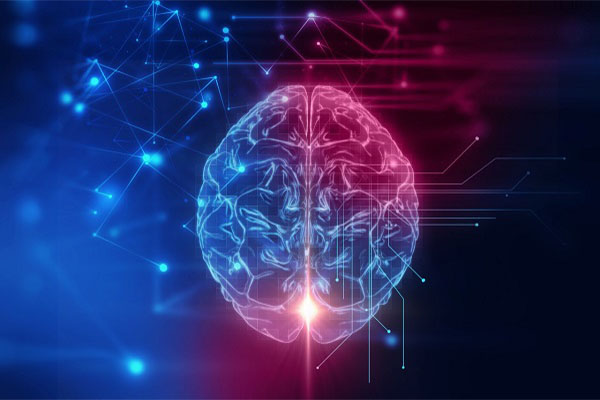 Focus is on AI as a tool that guides in the detection of diseases; lighthouse projects showing results; public-private partnerships helping with access to needed data
Dr. Angeli Moeller has two roles at Bayer Pharmaceuticals, she co-leads the artificial intelligence work stream and is responsible for the research digital investment strategy. Before joining Bayer she worked as a data scientist for translational medicine at Thomson Reuters and researcher at Cancer Research UK and the Max Delbrück Center for Molecular Medicine.
As a keen proponent of pre-competitive collaboration, she also sits on the executive committee of the Alliance for Artificial Intelligence in Healthcare (AAIH) and on the investment committee of the Pistoia Alliance.
Moeller is driving work at Bayer to employ AI to help get the right treatment to the right patient at the right time. Bayer Pharmaceuticals invests in lighthouse initiatives that use AI to drive top-line and bottom-line growth, while accelerating digital transformation. She recently spent a few minutes talking to AI Trends Editor John P. Desmond.
Could you describe your responsibilities at Bayer?
The IT business partnering team I lead is in the pharmaceutical research area, and it is responsible for the digital investments in both the pre-clinical area and investments that cover cross-R&D projects. I took on that role in May last year, at which time I was also appointed co-lead of our artificial intelligence work stream for the entire pharmaceuticals division, a role I share with a colleague from the strategy team, Michael Heinke. The scope of the AI workstream encompasses R&D, medical affairs and pharmacovigilance, commercial and product supply. The projects are run by several empowered teams working across our value chain, strongly supported by external partnerships, and enabled by our parallel data architecture workstream.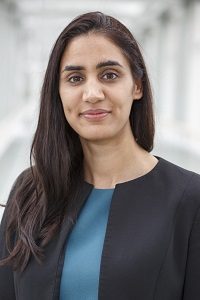 You have concentrations in your career in molecular biology, protein chemistry, and cell biology for example. What impact is new AI technologies having on those areas of research?
When I started my PhD at Edinburgh University, I was doing lab work coupled with informatics. We were getting so much data from our phage-display methods we were only able to make predictions leveraging bioinformatics. Subsequently in my post-doc, the value of predictions made possible through machine learning became increasingly critical. You can call it artificial intelligence or you can call it machine learning. At the time, it became clear to everyone working in molecular biology that you couldn't just study molecular biology. You had to also be working in data science or informatics.
The rise of AI in research has been triggered by two big trends. Firstly, that lab automation now creates datasets so large that we can make increasingly accurate predictions with methodologies like machine learning, because we now have the compute power needed. The other trend, which is driving things forward is translational research. For molecular biology, protein biochemistry and cell biology, it can be limiting to treat research as a sequential process, for instance to start in vitro then go into animal studies or human studies. During my time in academia we increasingly began building predictions from in vivo experiments and clinical studies, using meta-analysis across investigations conducted in the past. Although the need to validate predictions is still the critical next step.
The rise of translational medicine and machine learning has completely changed the way that we can look at molecular biology and protein biochemistry. For example, in the first year of my PhD I looked at interactions between two or three proteins in detail whereas in my postdoc we worked on modeling the human chemical synapse and predicting protein-protein interactions. The parameters modelled came from mouse knock-out studies, genome-wide association studies, high-throughput cell line screening and only through integration of these varied data sets were we able to model the thousands of complex interactions at a single synapse. Now add to that a model of all synapses across the brain, at various timepoints in different states of activation and we can really start to tackle some interesting medical questions.
Could you describe one or more of the initiatives using AI to drive growth at Bayer?
Within Bayer, we have a series of AI projects with the shared objective of getting new medicines to patients more quickly and efficiently. To achieve this goal, our projects tackle various aspect of the value chain from drug development, to clinical development, to market access, to product supply, to commercial, to providing information to health care professionals and enabling reimbursement.
One example is our CTEPH app, which got a breakthrough device designation from the FDA. It is based on an artificial neural network.
[Ed. Note: Chronic Thromboembolic Pulmonary Hypertension (CTEPH) Pattern Recognition was given a Breakthrough Device Designation in December 2018 by the FDA.]
CTEPH is an indication where patients have blood clots forming in their lungs. It manifests in symptoms where you have high blood pressure, shortness of breath or you feel very fatigued. These are also symptoms of other diseases so it can be very difficult to diagnose. But using our algorithm, which runs on the CT images of patients, we aim to detect very early whether or not patients are suffering from CTEPH. And then if they are suffering from CTEPH to make sure they get on the right treatment very quickly. For us it's all about getting the right medicine to the right patient as quickly and as efficiently as possible.
The second example is in the heart failure and stroke area. We have a collaboration with Sensyne, a startup operating in the UK, and the goal is to use data from several National Health Service Trusts to identify new biomarkers in heart failure and stroke. The team is exploring a range of machine learning approaches across those data sets.
What are some of the challenges you face in applying AI to healthcare in your research areas?
One key challenge is education. Many people fear that artificial intelligence will take away choice from patients and doctors. It's important to us that AI is used as a tool that guides us in the detection of diseases and makes treatment recommendations. But in the end, the control over which treatments are given to which patients is still something that patients and their doctor decide together, using more accurate information to make that decision.
We want to provide the most accurate information for the researchers who are developing the drugs, the doctors who are testing the drugs and prescribing the drugs, and for the patients who are being treated by the medicines. We don't want to take away control of making decisions from anyone. And I think there it's really important when we put the applications into clinical practice or into hospitals that we're very careful to make sure that it's used in the right way. So that in the end, the control of the decision-making processes is still with the doctor and their patient.
Are there any other challenges?
Getting access to the data we need is a very big challenge. For machine learning to be meaningful, you need very large data sets. However, we're using a number of approaches that mean we don't have to clean and curate the data sets to the extent we did in the past. Additionally, federated learning means that we can now train our models on data that is stored in different locations without moving the data. We train an algorithm behind the firewall of different data owners who ensure the security and integrity of the data, this allows the model to improve its predictive power using the data without having to put all the datasets together. Which is very important because for most patient data, it has to stay in a very secure local environment.
But just trying to find enough data can be a daunting challenge. What's going to be very important is establishing public-private partnerships, B2B partnerships, and academic partnerships, which will make safe access to data possible. This will drive forward innovative disease research using artificial intelligence.
What is the role of the Alliance for AI in healthcare that you helped to found?
The Alliance is dealing with exactly the challenge I mentioned earlier around education. Our core focus is to do that together with policy makers and academic thought leaders.
We founded the Alliance because we wanted to stop this from being a competitive approach, and make it a pre-competitive approach where different companies work together to do what is in the best interest of the patients who can benefit from this new technology. That's why within the AAIH you have large pharma and tech companies working together with university partners and biotech to try and tackle these issues.
Our education committee works with member companies to create internships for students who want to move into AI in healthcare and to provide educational material useful for doctors who are starting to think about how they can use AI-based applications.
How has the role of IT changed, if at all, since the growth of AI technology at Bayer?
I work in IT. At some companies people would have asked "why is this person working in the IT department?" The answer is that at Bayer, IT teams must understand how emerging technologies can best be applied to meet the needs of the business, in my case the pharmaceutical division, therefore an increasing number of our hires have a data-science background often coupled with experience in an area of pharma, e.g. commercial, product supply or R&D. Our pharma IT organization works in cross-disciplinary teams that include cloud-engineers, data scientists, biosample experts, bioinformaticians, clinical data managers, just to name a few.
How far along is it the digitization of pharma, would you say?
As an industry… it's an interesting question. When I was at Thomson Reuters, which was only three years ago, I had clients which made up five of the largest pharmaceutical companies in the world. Now I sit in the Pistoia Alliance, in which 19 of the top pharma companies work together on pre-competitive projects. So based on those observation points, I'd say it's very uneven. Some pharma companies are further ahead than others. Many have focused in certain areas and certain parts of the pharmaceutical process and not in others. I would say that, compared to other industries, we're still just entering our digital journey, but I think some of us have understood that we must move at a highly accelerated rate to enact our digital transformation.
Are you able to find the people you need to get the AI work done at Bayer? What do you look for in new hires?
We are making really good hires, I have had the opportunity to work with new employees with extraordinary talent in the last year. But the market for data scientists is very competitive. There are not enough highly skilled machine learning experts in the world right now. This is why we're working on the pipeline of talent coming out of universities, e. g. with internships we are creating with the Alliance for AI in Healthcare.
We are also able to offer very good packages, which makes us an attractive employer. On a personal note, I'm the mother of a young child and I like to keep a healthy work-life balance. This is what Bayer has to offer and that helps us to attract talent.
Another important point is that if you're working on AI in healthcare, you always have a strong motivation for what you're doing. Here we are implementing AI to help keep people healthy or to fight diseases like cancer. This makes a difference in comparison to pure tech companies.
Most of our lighthouse case work on artificial intelligence is in cardiovascular disease and oncology right now. Many people have a loved one affected by diseases in these areas. For instance, my own family has a very high incidence of serious cardiac events. A lot of our work in artificial intelligence is still in early research stages, but knowing we're working to have a positive impact on diagnosis and treatment is very rewarding.
Do you have any advice for young people interested in a career in AI for what they should study if they're students, or if they're early career where they should concentrate?
For young people entering their career, it's critical to invest in your hard skills, e.g. statistics and programming. For people who have done that and are now looking to expand in their career in industry, it's necessary to also demonstrate business understanding. If I look at my job today, it also involves discussions on financial impact, population health economics and a broader understanding of how a strategy for artificial intelligence can be developed. So I think then having more business insight is critical for that further career development. Lucky for me we have a lot of coaches and mentors at Bayer in senior positions who are always ready to support fellow employees developing new skills.
Bayer is invested in helping young people start data science careers in healthcare. If any of your readers are interested, we have our job portal, we're very active on LinkedIn, and we also host a lot of networking events.
Is there anything you would like to add?
I like to emphasize that we keep the patient at the center because I think it's very easy to get swept up in the technology. If we keep the needs of the patient at the center of our strategy, then we'll stay on the right track.