How to Use, Trade and Sign Up to Paxful Crypto

Exchange
Paxful is an online marketplace where buyers and sellers can meet to trade bitcoin. It's similar to LocalBitcoins, offering a range of payment options that aren't found on traditional exchanges.
Features
Buy crypto with PayPal, credit or debit cards, or even Starbucks gift cards
Peer-to-peer bitcoin marketplace connecting buyers and sellers
More than 300 ways to pay for bitcoin
Deposit Methods
Bank transfers
Credit and debit cards
PayPal
Gift cards
Cash
300+ deposit methods in total
Pros
Buy bitcoin instantly using 300+ payment methods
Escrow service to avoid scams
Connect directly with buyers or sellers
Cons
Middleman fees
Buying limits
Some malicious sellers or buyers inevitably slip through
Introduction
Paxful is a unique online marketplace where you can interact with buyers and sellers interested in bitcoin. It works similar to LocalBitcoins or eBay. Paxful doesn't actually buy or sell any of its own bitcoin; instead, it acts as a middleman for all transactions. Bitcoins are held in escrow while the payment is complete.
The main benefit of Paxful is that you can buy bitcoin using 300+ payment methods. It's a dizzying array of payment methods with new methods being added all the time. If someone is selling bitcoin for a bag of apples, then you could conceivably buy bitcoin for a bag of apples through Paxful.
Today, popular payment methods on Paxful include local bank transfers (Bank of America, Wells Fargo, SEPA, SWIFT, and wire transfers), online wallets (PayPal, Skrill, NetSpend, PerfectMoney, and OkPay), gift cards (VISA, MasterCard, Amazon, Target, Best Buy, and Walmart), debit and credit cards, and digital currencies. Whether you have a $20 Amazon gift card or $10,000 sitting in your PayPal, you should be able to find a seller willing to accept your offer through Paxful.
This wide support of payment options is the main benefit of using Paxful. LocalBitcoins is the only other major marketplace where users can buy bitcoin with unconventional payment methods like gift cards. Conventional exchanges might only accept bank transfers or crypto deposits. Paxful, meanwhile, accepts pretty much anything.
Of course, allowing buyers and sellers to interact directly with one another will inevitably introduce security issues. That's why Paxful has invested significantly into security.
Paxful buyers are fully protected by the website's escrow service and two factor authentication (2FA). Paxful verifies and checks all sellers, allowing you to pay with confidence. After you make a payment, Paxful holds that payment in escrow and verifies it. Then, the seller sends the bitcoin.
Paxful also has a well-established reporting, investigation, and dispute resolution system. If a dispute arises, the website does its best to identify and solve the problem in a fair manner for all parties. You can still find plenty of reports of people being scammed through Paxful (or LocalBitcoins). However, Paxful has taken reasonable steps to reduce the likelihood of scams.
Paxful has also been running longer than many people realize. The website was first launched in 2014 under the name EasyBitz.
Key Features
Key features of Paxful include:
300 Ways to Pay: Paxful accepts 300+ different payment methods, ranging from Amazon gift cards to SWIFT bank transfers. If a seller is willing to accept a payment method, then you'll be able to buy bitcoin through Paxful with that payment method.
Local Payment Methods: Some exchanges only allow bank transfers from US or EU-based users. Paxful, however, accepts payment methods catered to your local area. Want to buy bitcoin using a Canadian INTERAC e-Transfer? You can do that with Paxful.
Good International Support: Some of Paxful's biggest marketplaces are located in regions traditionally underserved by other exchanges. There are thousands of bitcoin buyers and sellers on Paxful in Nigeria, China, India, Russia, and other countries, for example.
Limited KYC and AML Requirements: Paxful's level one verification allows you to buy and sell up to $1,500 of bitcoin with just an email and phone number verification. If you want to buy a small amount of bitcoin anonymously, then Paxful lets you do that.
No Limits After KYC and AML Verification: You can complete level two or three verification by uploading your ID and address, raising your limit to $10,000. If you pass level four verification, however, then there are no limits whatsoever.
Available Worldwide Except for Sanctioned Countries: Most exchanges have strict requirements governing which countries can make trades on the exchange. Paxful, however, is available everywhere in the world except for certain sanctioned countries, including Burundi, Central African Republic, Cuba, Crimea, Iran, Iraq, Lebanon, Libya, North Korea, Somalia, South Sudan, Sudan and Darfur, Syria, and Yemen.
No Buyer Fees: Paxful doesn't charge buyers any fees on Paxful. However, most sellers on Paxful charge their own fees depending on your payment method.
1% Seller Fees: Sellers on Paxful pay a fee of 1%.
Very Similar to LocalBitcoins: LocalBitcoins was founded in 2012, while Paxful was launched in 2014. Today, the two websites are very competitive with one another. LocalBitcoins seems to have more users, although Paxful may be better-rated for customer service.
Affiliate Program: Paxful lets you earn passive income through their affiliate program. Share your link, then earn bitcoin for everyone who signs up and makes a trade through that link.
Free Withdrawals: Paxful doesn't charge any additional fees when withdrawing money from your Paxful wallet (aside from the bitcoin miner fee).
Paxful Currencies and Pairs
Paxful doesn't have the same currency pairs as a traditional exchange. Instead, Paxful connects buyers and sellers together to trade bitcoin. Sellers on Paxful accept dozens of different fiat currencies from all over the world. You should have no issue selling your own native fiat currency for bitcoin. Bitcoin is the only cryptocurrency officially listed on the website, although you may be able to find sellers offering other cryptocurrencies as well. 
Paxful Supported Deposit and Withdrawal Methods
Paxful supports 300+ deposit and withdrawal methods, ranging from bank transfers to iTunes Gift Cards. Bank transfers, PayPal, Interac online, credit and debit cards, gift cards, Skrill, cash, Zelle Pay, Western Union, domestic wire transfers, Venmo, ApplePay, Square, SEPA, SWIFT, and more are all supported by Paxful. You can also deposit money using a select few cryptocurrencies, including BTC and ETH.
Paxful Registration and Login Process
Paxful makes it easy to create an account and buy or sell bitcoin instantly. Certain payment methods, including credit and debit cards or PayPal, can be used instantly after signing up. Other payment methods, including bank transfers, required further verification.
Paxful has four verification levels, each with different limits:
Level 1: Email address and phone number verification, $1,500 limit.
Level 2: Government-issued ID verification, $10,000 limit.
Level 3: Address verification, $10,000 limit.
Level 4: Enhanced due diligence and manual KYC check, no limit.
Paxful Trading
Paxful connects buyers and sellers together to make trades. Money is held in escrow while the transfer is completed. Some buyers are willing to buy bitcoin in exchange for a fiat currency, while other buyers are willing to buy fiat currency in exchange for selling bitcoin. Sellers post trades to the Paxful marketplace, then buyers accept those trades. Paxful, however, does not have a conventional trading interface as seen on certain other exchanges.
Paxful Fees
Paxful charges surprisingly low fees despite acting as the middleman for all transactions.
Buyer Fee: $0
Seller Fee: 1%
When withdrawing bitcoin from the exchange, you'll pay a flat fee of 0.0005 BTC, which covers bitcoin mining costs and Paxful's infrastructure.
You can also send bitcoin to other Paxful users free of charge up to five times per month. After that, a fee of $1 (in BTC) will be applied to each transaction sent to another Paxful customer.
Paxful does not charge withdrawal fees.
Paxful Security Issues and Downtime
As with any peer-to-peer marketplace, you can find complaints on Paxful of users being scammed by sellers or buyers. However, Paxful takes steps to mitigate these issues, and Paxful has a good dispute resolution system in place. Inevitably, people still get ripped off through Paxful, although the vast majority of users make trades on Paxful without issue. Paxful has never suffered any major security breaches, user information leaks, or other attacks.
Paxful Ease of Use
Paxful can be easy to use with certain sellers, but more difficult with others. Depending on the payment method you choose and the honesty of the person you're trading with, your trading experience can vary widely. Some people sign up for Paxful and buy their first bitcoin within 10 minutes. Others sign up for Paxful and get scammed the very first time they make a trade. The interface is entirely web-based. There are no mobile apps.
Paxful does a great job of organizing offers for your region. You can see the payment method, the minimum and maximum amount, the rate per bitcoin, and the amount per dollar you're giving up.
Paxful Trust and Privacy
As with any P2P marketplace, trust and privacy depends entirely on the individuals you're dealing with. You will need to confirm your identity (by uploading government ID) to trade more than $1,500 of bitcoin with Paxful. Certain sellers may also require additional information. However, you should be able to find sellers willing to trade bitcoin anonymously. You can meet for an in-person cash transfer, for example.
Paxful Customer Service
Paxful has good customer service and a solid dispute resolution system. One of the best customer service features is Paxful's instant live chat system that guides you through your first trade. If this is your first bitcoin trade, you can have an experienced seller guide you through the process with a one-on-one live chat. Funds are held in escrow while the trade is complete, and Paxful investigates disputes thoroughly when they arise.
Paxful User Guide: How to Setup and Use Paxful
Paxful is straightforward to use. Here's how to sign up and buy your first bitcoins with Paxful:
1. Sign Up
Click on the "Create Account" button at the top of the page.
Type in your email address, username, and password, then agree to the terms of service.
2. Verification
You can buy or sell up to $1,500 worth of bitcoin after verifying your phone number and email address (level one verification).
With level two and three verification (government ID and proof-of-address), you can trade up to $10,000 worth of bitcoin with Paxful.
With level four verification (manual KYC/AML check performed by Paxful employees), you can trade bitcoin on the platform with no limits.
3. Two Factor Authentication
Paxful recommends setting up two factor authentication (2FA) for increased security.
Before using your Paxful account, you will need to setup security questions. These questions will be used if you have to reset your account or change your phone number.
2FA is not mandatory but it is recommended. You can setup 2FA via SMS, Google Authenticator, or Authy. You can also choose to use 2FA when buying or selling bitcoin, to withdraw bitcoin, to change your password, and to perform other tasks.
4. Payment Method
Paxful lets you deposit money into your Paxful wallet using only bitcoin. No other deposit methods are available. However, you are free to check the marketplace for buyers and sellers willing to accept 300+ different payment methods, including everything from Starbucks gift cards to Bank of America transfers.
5. Trading Cryptocurrency
Browse the Paxful marketplace to find someone willing to buy or sell cryptocurrency using your desired payment method.
As mentioned above, Paxful is available in virtually every country worldwide (except for certain sanctioned or embargoed countries). Wherever you are located, you should be able to find at least one seller serving your area. With larger countries, you may have hundreds or even thousands of sellers from which to choose.
The buy and sell process varies depending on the person you're trading with. You might have to send a photo of the gift card to Paxful, for example, or initiate a bank transfer. The seller will explain the next steps to take.
6. Withdrawal
You can withdraw bitcoin from your Paxful wallet to any other bitcoin wallet. You can also sell bitcoin on Paxful for other payment methods, like cash or a gift card. In many cases, you can make a complete trade without having Paxful touch your money whatsoever (aside from escrow).
Final Word
Paxful is a LocalBitcoins competitor founded in 2014 (under the name EasyBitz) to give users around the world an easy way to buy and sell bitcoin. Today, Paxful has grown into one of the world's largest peer-to-peer bitcoin marketplaces. It's one of the few places where you can buy and sell bitcoin for cash, gift cards, bank transfers, PayPal, and other payment methods all in one place.
Overall, Paxful is a trusted marketplace that makes it easy to interact with bitcoin buyers or sellers in a secure, peer-to-peer environment. Although some people certainly get scammed with Paxful, the website does its best to keep everyone safe using escrow, good dispute resolution, and accessible live chat features.
Trading & Exchange
Wallets
---
You can also join our Facebook group at Master The Crypto: Advanced Cryptocurrency Knowledge to ask any questions regarding cryptocurrencies.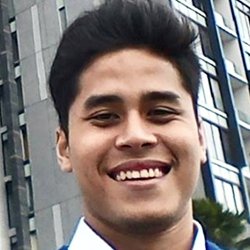 I'm Aziz, a seasoned cryptocurrency trader who's really passionate about 2 things; #1) the awesome-revolutionary blockchain technology underlying crypto and #2) helping make bitcoin great 'again'!