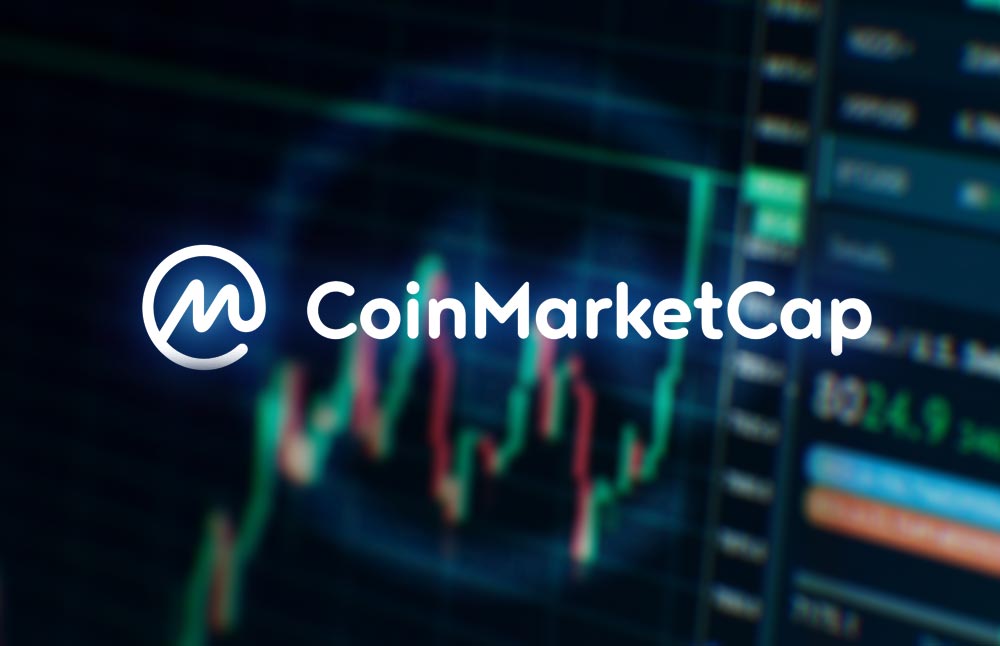 "Crypto market cap" refers to the total market capitalization of all cryptocurrencies in the world today. If you add up the total market capitalization of Bitcoin, Ethereum, and the hundreds of other cryptocurrencies on the market, then you get the total crypto market cap.
As of October 2019, the total crypto market cap sits at around $220 billion. During crypto's peak back in late 2017 and early Q1 2018, the total crypto market cap was sitting close to $1 trillion before falling back down. As you can see in the CoinMarketCap chart below, the all time high value of the total market cap was $828 Billion back on January 7, 2018 and would fall all the way down to $102 Billion in December 2018. This 'CMC review guide' is meant to help all traders and investors understand the entire market capitalization.
But as many likely already know, market cap is not exclusive to the crypto world. Market cap is a term in the traditional financial world as well. Companies may be called "large cap" or "small cap" stocks based on their market capitalization, which is the total value of that company's stock. Let's review how CoinMarketCap works and how to utilize the best features of CMC, the industry's most visited website in the world with an Alexa website ranking in the top 500 globally.
How to Calculate Market Capitalization in Crypto
Calculating market capitalization in the crypto world is relatively straightforward. The process works in a similar way to calculating market capitalization in other spaces.
Let's say you're calculating the market capitalization of bitcoin. Each BTC is worth $10,000, and there are 18 million BTC in circulation. You multiply these two numbers together to get bitcoin's current market cap, which would be roughly $180 billion.
This process is the same for all cryptocurrencies available today. You multiply the current value of one unit by the current value of one unit. That's it.
What is CoinMarketCap?
CoinMarketCap.com is an informational website dedicated to tracking market movements across the crypto space. Today, the website is the largest and best-known crypto price tracker on the internet and is based out of Delaware.
CoinMarketCap.com has a number of nifty features that make it valuable to crypto traders. You can view the total market cap of all cryptocurrencies, for example. You can also view individual breakdowns for each coin, the circulating supply of each coin, and the total supply of each coin, among other information.
CoinMarketCap.com also chooses which coins to list, and getting listed on CoinMarketCap.com is a big deal for new crypto projects. As of September 2019, CoinMarketCap.com actively tracks 2870+ cryptocurrencies.
How Does CoinMarketCap.com Work?
CoinMarketCap.com updates its statistics every 5 minutes. To ensure information is up-to-date and accurate, CoinMarketCap partners with a variety of different exchanges.
After connecting directly with these exchanges, CoinMarketCap syncs price and supply information regularly, then takes the average price across all exchanges to prevent any single outlying exchange from affecting the reported price in a significant way.
Ultimately, this gives CoinMarketCap.com up-to-date information about all major and minor cryptocurrencies. With updates occurring every 5 minutes, you'd be hard-pressed to find a more up-to-the-minute accurate website for crypto price movements.
Visitors can view all of this information for free at any time. CoinMarketCap is supported by advertisements, and you may see a notification requesting you to disable your ad blocker when visiting CoinMarketCap.com.
What Can I Learn from CoinMarketCap?
You can learn a wide range of information from CoinMarketCap, including:
Market Capitalization: View the market capitalization of one of 2800+ cryptocurrencies, which is the price per unit multiplied by the number of units. If there are 10,000 ABC Coins in circulation, for example, and they each have a price of $2, then the market cap for ABC Coins will be $20,000. Market capitalization does not consider the total supply of the currency – just the coins that have already been minted (regardless of whether those coins are circulating or locked away).
Price: Price is the current average price for a particular unit. CoinMarketCap.com connects to major exchanges around the world, syncing price information every 5 minutes. The price is averaged, weighted by volume, then displayed to visitors.
Volume: CoinMarketCap.com lists the 24 hour trading volume of all 2800+ listed cryptocurrencies, which is the total value traded within a particular coin's markets over the past 24 hours. If people have traded $10 billion of bitcoin on one exchange and $25 billion on all other exchanges combined over the past 24 hours, for example, then the trading volume of bitcoin will be $35 billion.
Supply: Supply is the total number of coins currently in circulation from a particular cryptocurrency. There are approximately 18 million bitcoins in circulation, for example. CoinMarketCap.com considers "Supply" to be different from "Total Supply": "Supply" is the number of coins in circulation, while Total Supply is the number of bitcoins that can ever be created in total.
BTC Dominance: How dominant is bitcoin relative to all other cryptocurrencies? Since launch, bitcoin has dominated the crypto space as the world's largest cryptocurrency. Over the last five years, bitcoin dominance has fluctuated between 50% and 90%. As of September 2019, BTC dominance sits at around 68%. That means of the total crypto market cap of $280 billion, approximately 68% consists of BTC's market cap (or around $184 billion).
By tracking this information on CoinMarketCap, you can get valuable insight into a particular cryptocurrency. You can see if a lot of people are buying or selling a particular coin, for example, or if the value of a coin has suddenly surged or plummeted.
Understanding Individual Coin Pages on CoinMarketCap
CoinMarketCap has individual pages for each of the 2,800+ cryptocurrencies listed on the website. You can click on any cryptocurrency's page to get valuable insight into that cryptocurrency, including its recent activity, its trading volume, and even links to the project's official social media profiles.
Under the Markets page, for example, you'll see a list of cryptocurrency exchanges. You can sort the list based on the active trading volume across cryptocurrency exchanges. You can see which exchanges have the most volume over the last 24 hours, for example. You can also see the percent of trading volume managed by that exchange over the last 24 hours, for example, as well as the pairs of cryptocurrencies traded on that exchange. From this page, you can also click on a particular cryptocurrency pair – like BTC/USD – to see which exchanges have the most trading volume in that pair.
CoinMarketCap.com also has a Tools tab that displays a website widget and API ticker. You can add these tools to your own website, syncing data directly from CoinMarketCap.com to be displayed on your own site. If you want visitors to your site to see the current price and trading volume of ETH, for example, then you can get tools from CoinMarketCap.com.
The Historical Data tab, meanwhile, allows you to check historical data for that particular cryptocurrency. You can see the price and trading volume history for any cryptocurrency. Want to see the historical all time high for BTC? You can find it from this page. CoinMarketCap tracks the price of bitcoin all the way back to April 28, 2013, when 1 BTC was equal to $135.30. Unfortunately, CoinMarketCap does not have reliable bitcoin price data beyond that date.
Check the Social tab for links to various social media posts about the particular cryptocurrency. The Bitcoin Social tab, for example, displays posts from bitcoin.reddit.com (i.e. /r/bitcoin). Overall, the Social tab is relatively basic, but allows you to see what a certain part of the online community is currently thinking.
Finally, CoinMarketCap now has a Ratings tab. Ratings are not calculated by CoinMarketCap: they're calculated by third party organizations. Generally, CoinMarketCap will display the Fundamental Crypto Asset Score (FCAS) from this tab, which ranks some of the world's largest cryptocurrencies by user activity, developer behavior, and asset maturity. The page also displays the FCAS score over time, letting you see how a cryptocurrency has risen or fallen. Today, ETH has the highest FCAS score (with 944), while BTC sits at 882.
Each crypto page has a Statistics summary that includes the current price, ROI, market cap, 24 hour volume, circulating supply, total supply, max supply, all time high, all time low, 52 week high/low, 90 day high/low, 30 day high/low, 7 day high/low, 24 hour high/low, yesterday's high/low, yesterday's open/close, yesterday's change, and yesterday's volume.
There's a Related Cryptocurrencies section that displays a handful of cryptocurrencies that may be similar to the cryptocurrency you're looking at. When looking at ETH, for example, you'll see Crypto.com Coin (CRO), Maker (MKR), NEM (XEM), Bitcoin Cash (BCH), and UNUS SED LEO (LEO) under the Related Cryptocurrencies section.
Each crypto page also has a Links section that links to all known official online resources for that project. The Links section includes links to the official project website, announcement thread (ANN), message board, chat, source code, technical documental, Github page, and other relevant links, for example.
Finally, the bottom of each crypto page has an "About" section that includes a brief written summary of that cryptocurrency. CoinMarketCap.com summarizes the basic facts about a cryptocurrency, for example, includes its purpose, launch date, unique features, and future development goals.
Overall, CoinMarketCap.com's individual cryptocurrency breakdown pages do an excellent job of summarizing crucial information about each cryptocurrency in a minimalistic, easy-to-understand way.
Understanding CoinMarketCap.com Charts
In addition to the market cap page and individual coin pages, CoinMarketCap.com is known for its charts. The charts display valuable information from across the crypto world.
You can view charts from across the entire crypto community. Or, you can view charts specific to one cryptocurrency.
Using the charts is straightforward. If you have ever checked financial analysis websites or stock price checker sites, then you'll have no trouble using the charts.
You can zoom in or out on a selected period of time for a cryptocurrency, for example, or set a range of dates to explore. You can also see total trading volume from a particular date, the high and low price from a particular date, and other information.
Customize the chart with your desired window. You can choose to display information over 1 day, 7 day, 1 month, 3 months, 1 year, YTD, or 'All', for example.
How to Get Listed on CoinMarketCap
CoinMarketCap.com is a privately-run website. The website decides which coins to list on the site.
As mentioned above, it's a big deal for a new crypto project to get listed on CoinMarketCap. It adds a degree of legitimacy to a project. It also makes it easy for new, interested users to learn more about a project.
CoinMarketCap individually approves or denies each coin. The criteria can vary slightly between each coin. However, the three main requirements to be listed on CoinMarketCap include:
The coin must be a cryptocurrency, defined as a blockchain-based token secured by cryptography
The coin must be traded on a public exchange, and the public exchange needs to be older than 30 days; that exchange must also offer an API for tracking
The coin must have a public URL that displays the current total circulating supply of the cryptocurrency
These are the core requirements to get listed on CoinMarketCap. However, there are several other technical requirements. In July 2019, CoinMarketCap.com updated its policies with other specific listing requirements. Now, CoinMarketCap requires cryptoassets to have a functional website and block explorer, for example, along with the contact information for an official representative of that company, among other requirements. You can view the full list of requirements here.
CoinMarketCap does not require new coins to divulge their total supply to be listed. Some coins have a fixed total supply, but others do not. Bitcoin has a fixed total supply of 21 million, while Ethereum has no fixed total supply limit.
CoinMarketCap uses circulating supply – not total supply – to calculate the market capitalization of a cryptocurrency. Obviously, it's not fair to say a coin has a market cap of $1 billion if the project has only released $1 million worth of coins, with $999 million remaining to be unlocked.
Sometimes, CoinMarketCap will also apply a fourth requirement: the coin needs to have trading volume greater than zero. This fourth requirement may be implemented to de-list older coins. An older coin might meet all of the requirements above, for example, but will be removed from CoinMarketCap because nobody uses the coin anymore.
Once CoinMarketCap has received a listing request, the website will either approve that request or deny it. If approved, the project will be added to CoinMarketCap as an Inactive Listing, Verified Listing, Untracked Listing, or Tracked Listing.
What's the Difference Between Circulating Supply and Total Supply?
CoinMarketCap.com and other crypto tracking websites differentiate between circulating supply and total supply. What's the difference between the two metrics? Why do we use circulating supply to calculate total market cap but not total supply?
Here's a basic breakdown:
Circulating Supply: This is the number of coins circulating in the market in the hands of the general public right now.
Total Supply: This is the number of coins in existence right now. This number does not include any coins that have been verifiably burned, however. Total supply includes coins that have been locked, reserved, or are unavailable to be sold on public exchanges.
Maximum Supply: This is the maximum number of coins that can ever exist in the lifetime of a cryptocurrency. Some coins – like bitcoin – have a fixed maximum supply that cannot be exceeded. Other coins – like Ethereum – have no fixed maximum supply, but new coins are added to the total supply every year based on pre-set rules.
CoinMarketCap uses circulating supply to calculate the market cap of a cryptocurrency. This is an important difference because it (theoretically) gives a more accurate look at a particular coin's total value.
By using the circulating supply to calculate market cap, it's similar to traditional financial analysts using "public float" to determine the market capitalization of companies.
What's the Difference Between Coins and Tokens?
We've used coins, tokens, and cryptocurrencies interchangeably throughout this page.
However, CoinMarketCap and other crypto market cap websites may differentiate between these terms. For example, here is how CoinMarketCap.com differentiates the two:
A coin is a cryptocurrency that can operate independently
A token is a cryptocurrency that relies on another cryptocurrency as a platform to operate
Ethereum has ERC-20 tokens, for example. ERC-20 is a token protocol standard. Someone can create ERC-20 tokens on the Ethereum platform, then use those tokens as part of their Ethereum decentralized app (DApp). This is different from a coin, which can be built on its own platform.
How Does Time Work on Crypto Market Cap Websites?
You may wonder how time works on crypto market cap websites like CoinMarketCap.
If crypto markets never close, and if crypto is traded 24/7 around the world, then how do websites track price and date information? When does the 24 hour trading volume statistic roll over?
These answers are surprisingly obvious:
Most crypto market cap websites (including CoinMarketCap.com) report times in UTC unless otherwise specified
24 hour trading volume is measured on a rolling basis; it never gets reset at a specific time
Where Does CoinMarketCap.com Get Its Data?
CoinMarketCap.com and other crypto analysis websites typically get their data from a handful of major exchanges. Very few reliable websites use just one exchange.
CoinMarketCap.com publishes its methodology here. The website happily explains how it calculates price, volume, and other data points, including the specific formulas used.
Generally, CoinMarketCap draws data from any reputable exchange with a transparent API. However, CoinMarketCap does not disclose the specific exchanges it uses.
How Does CoinMarketCap Decide Which Exchanges to List?
Exchanges must meet a strict set of requirements to be listed on CoinMarketCap. The website uses just a handful of major exchanges to calculate price and trading volume information, but it lists hundreds of exchanges in total (CoinMarketCap doesn't pull pricing data from all exchanges).
Some of the requirements for an exchange to be listed on CoinMarketCap include:
The exchange must have a functional website with trading volume that matches its API data
The exchange must publish a summary API endpoint exposing the last price and 24 hour trading volume of each cryptoasset traded on the exchange
The exchange must have been in operation for at least 60 days
The exchange must allow traders to place buy and sell orders on an orderbook
The exchange must allow users to view all market pairs and order books without the need to login to the website
The exchange must have a system status page showing all coin listings and details, including the full name, logo, project URL, and block explorer for a particular coin
The exchange must list the contact information of a representative who can be reached by CoinMarketCap for open communications
Even if the exchange lists all of these requirements, it's not guaranteed a listing position on CoinMarketCap.
It's also important to note that CoinMarketCap does not track exchanges that have no fees. That's because it's easy to spoof trading data on these exchanges. There's nothing preventing the exchange from buying and selling with itself infinitely to generate huge reported trading volume, for example.
What's the Difference Between Adjusted Volume and Reported Volume?
CoinMarketCap.com and other crypto market cap analysis websites differentiate between adjusted volume and reported volume.
For some exchanges, these two numbers are identical. For other exchanges, there's a significant gap, and the reported volume can be nearly twice the adjusted volume.
So what's the difference?
Well, numerous crypto reports have found that many crypto exchanges – even the largest exchanges – manipulate trading data to make it seem like the exchange is busier than it is. It's called spoofing, and it fills an exchange's orderbooks with buy and sell orders to enhance liquidity.
Essentially, the exchange will trade with itself to raise the perceived liquidity of the exchange. The exchange will report all of this volume, while the adjusted volume will just include the 'real' trading volume:
Reported Volume: Total value of all trading activity reported by the exchange to CoinMarketCap using its API.
Adjusted Volume: Estimated real trading volume on the exchange.
Final Word
The total cryptocurrency market cap is currently hovering between $220 billion and $250 billion, down from its peak of nearly $830 billion during the all time market high between December 2017 and January 2018.
Those numbers may sound impressive, but they pale in comparison to the market cap of other major assets.
Gold, for example, has a total market cap of around $7.5 trillion. Global wealth is estimated to be around $317 trillion.
We don't know where cryptocurrency market cap is heading next – but websites like CoinMarketCap.com will be able to keep us informed in all market conditions. We will also be updating this Coin Market Cap (CMC) user overview regarding their latest updates like their 'Interest Product' as well as their new mobile app.
No matter if you are a trader or an investor, we at Master The Crypto hope you enjoyed this CoinMarketCap review guide for all users.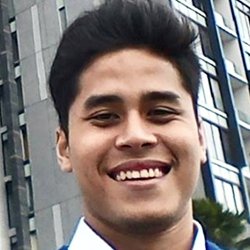 I'm Aziz, a seasoned cryptocurrency trader who's really passionate about 2 things; #1) the awesome-revolutionary blockchain technology underlying crypto and #2) helping make bitcoin great 'again'!