A look into Genesis Mining, one of the largest cloud mining companies who focuses on Bitcoin (ASIC) and Ethereum (GPU) markets with over 2 million people who have signed up to use their hashpower services.
Genesis Mining – Not Just Down a Shaft or With Your PC
The introduction of Bitcoin brought with it some exceptional, albeit revolutionary changes to the relationship people have to money. The most immediate of these being the use of it as a digital source of value and money, unfettered by national borders. This on its own is a dramatic shift away from the immediate kind of autonomy we, as consumers, have over our money, but there's more to the crypto story.
People have a tendency to forget about the cogs that allow for digital assets like Bitcoin to get and keep turning. One of these being the transaction process, with each transaction being validated by an individual or a collective group of miners in a blockchain like Bitcoin, with its Proof of Work consensus.
For some time, the emphasis has been on those users with immediate access to the hardware and mining pools necessary to directly contribute to this process. While contributing to this kind of validation process provides a number of benefits for 'miners,' it's not exactly what we would call 'accessible' to the average crypto-enthusiast with a PC.
We see this same limitation preventing avid gamers and designers from delving into those games and projects that are more hardware 'demanding.' It's this issue that has led to the creation of the interesting world of cloud computing. More specifically for cryptocurrency mining: projects like Genesis Cloud Mining, who was created by CEO Marco Streng, who made our list of the top crypto influencers in the world that got its start in December 2013. Let's review Genesis Mining and see how they go about 'making mining accessible to everyone' with their global 'computational power' operation located in Iceland, Norway, Sweden, Finland and Estonia.
Crypto Mining – The Challenges for Beginners
For some added context, we have seen a gradual change in who exactly can participate as a miner in a blockchain like Bitcoin. Firstly, we've seen a transition from individuals to large-scale businesses. The former would serve as hobbyists, leveraging the processing power of their home computers to act as miners.
The latter would have access to often incredibly expensive, niche hardware that can provide the processing power needed but when put together with a substantial enough number of them, validate more transactions and earn more block rewards.
The only solution for the hobbyists would be to either get better hardware or join a mining pool. But the first is expensive, and the other would depend on access to one of these pools. So if you're actually looking at either making the transition to a more full-time miner or want to extract more BTC than you are, you're out of luck to an extent.
This is where Genesis Cloud Mining comes into the equation, and just how it works is in the name, somewhat. GCM operates with a steadily growing number of data centres that it leverages as mining equipment and claims to have conducted over 100 million transactions since 2013. The installation/Server farm that it uses is none other than Enigma, which was established in October 2014 in Iceland in order to mine Ethereum originally.
With Genesis Mining, this has been opened up to a wider number of digital assets. The first advantage is that this takes the need for expensive, energy-consuming equipment, away from the individual while providing them with access to a much more substantial array.
"Enigma's computational performance is achieved with specifically designed mining rigs that efficiently mine hashing algorithms for various cryptocurrencies such as Zcash, Dash, Monero and others."
And here is an image that gives an overview of the benefits of opting to go with Genesis Mining for renting their bitcoin mining hardware rigs vs setting your own server farm up:
All users have to do to start mining with Genesis is sign up with their own account, and get to work relatively quickly on mining anything from major cryptos (Ethereum, Bitcoin, Etc) to altcoins depending on the user's preference.
When considering the kind of overheads that come with starting to mine, having a subscription to Genesis saves you a pretty large volume of pain. Especially when these overheads can consist of hardware purchase and maintenance along with electricity bills.
One of the taglines that Genesis uses is that it's one of the 'worlds leading hash power providers,' and that's both a likely true statement and a very strong selling point.
These overheads don't even mention the kind of strain that comes with trying to successfully obtain both the hash power needed to solve a block and its highly complex equations.
For the hobbyist miner that's trying to compete against much larger mining companies in a battle of hash is the equivalent of racing an Olympian with a plough on your back.
With its own dedicated data centres, Genesis appears to have more than enough potential to offer users a crowd-sourced alternative for accumulating hashing power and earning crypto by validating transactions.
How popular has Genesis' cloud mining solution been with users? With more than 2 million users on the network (according to the company website), we can at least assume that it's proven a clear mining alternative. Aside from the 2013 start date and Iceland location operation in 2014, it was 2015-2019 where Genesis Mining emerged as one of the biggest cryptocurrency cloud mining service providers.
In 2015 they reached over 100,000 customers and launched their first Bitcoin awareness campaign. Then in 2016 they had their 'Jamie Dimon billboard' go viral on top of sending bitcoin to outer space. In 2017 they managed to reach over 2,000,000 users (from 100 different countries) at the height of the last crypto market bull run as well as being featured on CNN's Quest Means Business show when they visited their Iceland mining farms. During the 2018 bear market, they expanded to Sweden, launched a 'Bankers Against Bitcoin' campaign at Consensus event in New York and won a 'Mining Initiative of the Year Award 2018′ via their Radiant Technology.
They followed their impressive track record by appearing with CNN's Anderson Cooper on the 60 Minutes TV show to feature their Enigma mining facility.
The Challenges – For Miners
So far the Genesis Cloud Mining system sounds like a really good deal for users looking for getting a start in mining, or increasing the amount of hashing power they can leverage. But what about existing miners?
Well, looking at the above can easily solve a number of the issues that individual miners have with validating blocks. Having access to servers like these means that miners with home-based hardware can plug into a far larger array to better their chances of earning crypto.
Compared with other kinds of cloud-based computing solutions, there doesn't appear to be any way for users to crowdsource their own processing power. This solution is a pretty common one among game streaming solutions in the blockchain world.
One thing that's well sorted with Genesis Cloud Mining is keeping an eye on your statistics as a miner. Depending on how well versed you are at this, you still need to create an intuitive enough interface which allows you to track your hashrate, energy expenditure as well as how much you're earning.
This can be problematic for even those seasoned miners, so Genesis effectively aggregates this. While this means that miners are not required to tinker around with the minutia of their mining, GCM provides users with periodic updates on how much users are earning relative to the amount of hashing power they're using.
Genesis Cloud Mining – How it Works
If you're one of those aspiring/existing miners out there looking to get involved with Genesis, getting started is pretty straightforward. But first, you might need to do some research.
Why is that? While this isn't exactly necessary for those that have previously been miners. For the beginner looking to get involved in it, you'll likely have no clue as to how much processing power you want to use, and only have a cursory understanding of what asset you want to mine.
Luckily, for processing power / Hashing power, websites like CryptoCompare have an array of tools that you can use to calculate the profitability of different hash rates. What you can then do is cross-reference this with the kind of pricing plans that GCM has on offer.
For the moment, this consists of:
Gold (Starter plan) which costs $181 [for now] for 1.5 Terahashes per second (TH/s)
Platinum, which is a massive increase in cost at $3,036. But this is because it provides users with 25 TH/s.
On its own, mathematically, it seems like a little bit of a false economy. But this massive jump in price gives the impression that this is the kind of plan users will need in order to succeed at mining.
The Diamond plan is the next one on the list, and costs $5,365 for now, and provides users with 44 TH/s.
Alternatively, you could decide on a different kind of hashing volume altogether with a custom plan. This allows you to get a set amount of TH/s that best fits your budget.
Before diving into this headlong and picking a plan, there are some matters you need to consider. The first being that whether the plan that you pick out is going to be profitable for you.
The second being that you ought to read the fine print. This point is because if you decide to jump into using cloud mining, you need to sign an 18-month commitment term. Here is a video review of Genesis Mining and how they operate:
The Limitations
Much as Genesis Cloud Mining concedes, there are variables beyond its control, which can eat into you profits from working with it.
"The daily mining outputs are variable and are determined by two factors: the mining difficulty, and the technology used for mining. While the first factor is unpredictable and we can not control it, we always deploy state of the art mining technology, and do our best to keep our data centers running at their maximum capability for you."
While it does make use of some high-end technology (with an interesting application of renewable, geothermic energy as its power source), there are nothing individual users or businesses can do about changes to the difficulty rate when mining.
But one big factor to take into account is that in the current climate of crypto trading – it is not profitable to participate in mining at the moment.
We absolutely cannot dismiss outright the kind of overhead costs that systems like Genesis render obsolete. But even with this in mind – taking a look at the kind of annual revenue that you can get from 25-44 TH/s, even factoring out maintenance costs, you would make an annual revenue of $1,474 to $2,590.
With this in mind, you would effectively be in negative equity at this moment in time. But is this down to Genesis hiking its fees? Not at all. The reality is that cryptos have been going through downward trends in price, making it unprofitable to mine them for the time being.
But, much as difficulty levels in mining can fluctuate, so too does the price. And when users get into mining, it's not about short-term goals, it's far more about long-term investment.
We will continue to update this review of Genesis Mining as the interest will surely rise given the 2020 bitcoin halving on the horizon.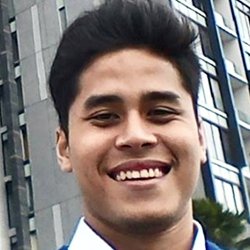 I'm Aziz, a seasoned cryptocurrency trader who's really passionate about 2 things; #1) the awesome-revolutionary blockchain technology underlying crypto and #2) helping make bitcoin great 'again'!