Crypto.com, who might have the best domain name in all of crypto, claims to be the best place to buy, sell and pay with cryptocurrencies. The Crypto.com wallet, said to be used by over 1 million crypto investors, offers the ability to buy over 50 different coins that offers zero fees or markups allowing investors to buy cryptos at the true cost of the digital asset.
In this review of the popular Crypto.com app review, we will cover the wallet, Metal Visa cashback cards, ability to earn up to 18% p.a. on your crypto assets, credit for instant crypto loans, and the payment options as well as investment choices. There will also be a brief analysis of the MCO / CRO Crypto.com tokens.
The ways in which users can actually make use of Bitcoin, among other cryptocurrencies, has steadily been increasing over the past few years. But one of the ways that it's been held relatively static has been in just how you invest.
Sure, the whole process of owing some volume of crypto should be considered an investment in and of itself, but for those that are investing for the long haul, surely you can do more with it than just storing it?
Now, there are products on the market now that provide some more flexibility to your investments. One of these is Celsius, which we've taken a look at already, and one of the others is Crypto.com, who goes by the tagline of 'Cryptocurrency in Every Wallet' and has a mission of accelerating the world's move into bitcoin and the decentralized digital economy. The latter of which has set itself up as more than just another investing platform, and is more like an 'all in one' financial package in (roughly) the same vein as solutions like Glint.
We'll be taking a bit more of a dig into what Crypto.com is, what it offers its users, and how it really stands against some of its contemporaries on the market.
About Crypto.com
Founded back in 2016, Crypto.com has some interesting common ground with the likes of Celsius: its application seeks to confront what it believes is a human right – financial sovereignty.
This concept is one that thinkers like Andreas Antonopoulos have mused on. That if a centralized system holds a monopoly over personal information such as ID, along with financial and asset information, what's to stop them from interdicting who or what you can pay for, or even freezing you out from their services?
This is more than just a possibility, for the likes of (seemingly) controversial assets and individuals, with the likes of Milo Yiannapolos being subject to attacks and demonetization. But we see that more directly with cryptocurrency investments too; with some banks preventing some users from even buying Bitcoin.
This is where Crypto.com comes in, at the core of its values, the team established the company in order to provide users with digital, personal and financial sovereignty as it aims to "turning its vision of "cryptocurrency in every wallet" into reality, one customer at a time."
Much akin to Celsius, the Crypto.com platform is strictly a mobile application, which is a real strength for the business; empowering users to have ample access to their assets, wherever they choose to pour them in.
As previously mentioned, the user can easily access the app thanks to its availability for download on Android and iOS and get onboarded with relative ease.
The primary team at Crypto dot com consists of CEO Kris Marszalek, CFO Rafael Melo, CTO Gary Or and Bobby Bao as Head of Corporate Development.
Crypto.com Getting Onboarded
Being partnered up with financial institutions means that you'll need to go through the regulatory procedures before kicking off the beginning of your Crypto.com journey. Unfortunately, the company makes it clear that its services are not yet available in the United States, but is in the process of providing this to its residents.
Firstly, set up your name along with contact information such as the number and email address. The User Experience provides immediate feedback on what you need to do along with having a pretty easy to follow KYC process.
Abiding by KYC, AML and PSD2, Crypto.Com makes use of biometric ID such as fingerprint and facial recognition. So when it comes to providing your proof of address and identity, all users need to do is provide pictures of their identification. This includes a passport, driver's license or even government ID card.
After this – the app will prompt you to take a face picture to cross-reference with your ID.
While the app informs you that this normally requires 1-3 days to process and approve your account application. In reality, it can be a pretty quick process; for example, it took me less than a few hours to be approved and have my account fully accessible.
One part that does take some time is setting up fiat payments, and there are only a few currencies that you can pay in, for the moment. These include the US Dollar, Pound Sterling, Euro and the Singapore Dollar.
For payments, you'll need to make an international payment to its bank (which is ironically based in London)
What's in the Crypto.com Wallet App?

"Buy and sell 7 fiat and 53 cryptocurrencies. Access, manage and spend your funds with the MCO Visa Card anytime."
Even though you need to onboard with your payment gateway with an international payment, you can actually get started right away with the Crypto.com wallet. One of the ways that it differs from a wallet/investing solution like Celsius is that you don't 'invest' in the platform by default.
The Crypto.com wallet is actually a separate product from the apps other features and allows its users to store high quantities of nearly 60 digital assets. Straight away, all you need to do is get hold of your wallet address and send it. The app also provides notifications for when a currency is being moved to your wallet, and keeps you updated when it's finally validated and enters your account.
Like any kind of crypto wallet, users can easily send, deposit and withdraw their digital currencies. But it also allows you to make payments directly with any kind of cryptocurrency you have in your wallet.
These payments can be honoured through the purchase of gift cards from a range of cafés, hardware stores. It's even equipped with a QR code scanner in case a participating business wants to accept crypto payments while avoiding the need for expensive third parties.
According to the Crypto.com team, the wallet's payments system is actually partnered with more than 120 big brands and over 60,000 different products.
Review of Crypto.com Cards
In partnership with Visa, Crypto.com's unique selling point comes from the fact that it has its own innovative range of debit cards. This same card can be backed with your fiat currency of choice, while also providing with a raft of different benefits depending on the kind of model that you choose to get.
Let's go through some of these different card types, and the kind of benefits users can get should they choose to/not to stake along with their application.
Midnight Blue
This is the foundational MCO debit card, and is the proverbial 'box standard' for the company. While this is the case, it comes with some added benefits, such as a 1 percent cashback incentive on any purchases made using the card.
All cards are provided in partnership with Visa, meaning that it's immediately a globally recognised card along with being equipped and ready for contactless payments.
Free ATM Limits – $200 / £200
Interbank rates monthly limit – $2,000
Ruby Steel (Staking)
If you choose to stake cryptocurrency (MCO, to be exact), then this is where the net benefits of Mycrypto.com really come into play.
Along with a 2 percent cashback incentive on purchases, as well as carrying double the ATM and Interbank Rates limits are immediate positives:
ATM Limits – $400 / £400
One of the other added benefits is that if you choose to make payments for a subscription to Spotify using Ruby Steel, you get a complete rebate on it (up to the cost of $9.99 per month)
One of the unspoken positives of this kind of card series is that they're made out of metal. Providing you with some much-needed durability.
Unstaked reduces your cashback from 2 to 1 percent and removes the Spotify rebate.
In order to unlock the benefits of a stakeholding card, specifically for Ruby Steel, you need to invest 50 MCO in order to access them. 50 MCO being the equivalent of £138.
Precious Metal Series (Jade Green and Royal Indigo) One of the great net benefits of the Precious Metal series of cards upwards include the fact that holders of these cards allow you to have access to a wide range of airport lounges from all across the world.
Going forward from this, both the Jade Green and Royal Indigo provide 3 percent cashback, as well as 100 percent rebates on not just Spotify, but also Netflix up to a purchase value of $11.99.
Free ATM Limit – $800
Interbank Rates Monthly Limit (0.5% thereafter) – $10,000
To unlock the benefits attached to either the Jade Green or Royal Indigo, you'll need to stake 500 MCO which is the equivalent of £1,380 for a period of 3 months or more.
Icy White / Rose Gold Edition
Adding on from some of the desireable benefits of the Precious Metal series of debit cards, both the Icy White and Rose Gold cards offer 4 percent cashback on all purchases, along with the 100 percent rebates on both Netflix and Spotify, these cards also offer 10 percent cashback on any bookings and payments made with Expedia.
It adds even more to the benefits by allowing holders to have access to any number of airport lounges internationally, not just for the holder, but for a plus one.
ATM Limits – $1,000
Interbank Rates Monthly Limit (0.5% thereafter) – $15,000
To unlock these features from either the Icy White or Rose Gold edition of debit cards, users need to stake over 5,000 MCO on the network for a period of 3 months or more. 5,000 MCO being the equivalent of £13,800, which is held in storage and earns interest.
Obsidian Black
This is the best edition available on MyCrypto.com, and brings with it a wide range of benefits that users, especially frequent flyers will love especially.
The Obsidian Black card carries all of the benefits of Icy White and Rose Gold, but with the added plus of a 10 percent cashback on payments made to Airbnb along with 5 percent cashback on any purchases.
The only drawback is that you'll need to stake 50,000 MCO, which is £138,000. But for those that have the money going spare and are interested in the interest it can generate, while having access to a pretty impressive card, Obsidian Black is the one.
Crypto Dividends – Earning with Crypto.com
One of the reasons we place this right next to the likes of products like Celsius is because Crypto.Com allows you to do more than just store, buy, sell and spend your digital assets.
Using Crypto Earn within the mobile wallet / app, you can choose to lock up various quantities of cryptocurrencies and earn rates of interest.
This amount depends on whether you're an MCO stakeholder, however; with separate levels of interest depending on how much MCO you choose to invest.
The process of adding crypto to this wallet to earn interest is pretty straightforward. All you need to do is press the '+' icon on the Earn page. After that, you simply select your cryptocurrency of choice out of those supported by Crypto.com.
Now, the interest rate that you can accumulate over time depends on both the amount of MCO you choose to stake, but also on the length of time that you decide to lock it up for.
For Bitcoin, there are three periods of time you can choose:
Flexible: 2% Per Annum earnings ($20 on a $1,000 stake)
Selecting a flexible option provides you with a small amount of earnings over longer-term compared to other methods. But if you take on a more active role with your crypto, accumulating some crypto is better than none.
1 Month Term: 4% Per Annum earnings ($40 on a $1,000 stake)
By choosing to store your crypto for 1 month, your currency will be held in escrow, but still visible to you. This offers you a much better rate of interest, and unlocks the moment that one month elapses.
3 Month Term: 6% Per Annum earnings ($60 on a $1,000 stake)
Assets are held for a three-month period. Over which time,  the amount is still clearly visible, but you won't be able to move it out of the wallet until the three months have elapsed.
It's important to note that these interest rates do differ depending on the kind of digital asset you have. For example, an unstaked investment of Bitcoin will net you 6% Per Annum, while an unstaked investment of Tether can net you 8%.
If you choose to stake 500 MCO, these interest rates are even better. Bitcoin increases to 8% for a three-month stake, while Tether increases to 10%.
There are no limits on the amount of crypto you can invest, and once you've completed a flexible, 1 or 3-month position, your crypto is returned to your wallet, where you can re-open the position.
Crypto.com – Credit and Collateral
Along with investing your cryptocurrencies for dividend yields, users can provide their crypto as a form of collateral in order to borrow fiat against it. There are minimum and maximum volumes that you need to provide in order to qualify for Crypto Credit.
The minimum is a total of $100 in digital assets like TUSD/PAX, with a maximum amount of $1 million. One of the added positives of obtaining credit through Crypto.com is that they are offered over a period of 12 months and offer more flexibility on interest rate payments.
Depending on whether you stake MCO on the platform, you can also obtain better rates of interest, decreasing it from an average of 12% APR, to 8% if you stake 500 MCO or more.
Be sure to keep an eye on the terms and conditions before taking on any kind of loan, however. They do mention the benefits of giving users instant, ready to spend credit with no credit check required as well as no repayment deadline on their official crypto.com website.
Crypto.com Invest
Of course, a mobile-based cryptocurrency wallet wouldn't be complete without an in-built cryptocurrency exchange to add to your portfolio, or make use of some of your earned fiat currency. Although not all the functionality and options are available in the United States yet, they are designed to perform in any market and allow fully-customized preferences based on your personal choices.
Some of the more recent features added to the companies mobile app include price alerts. Operating in a similar way to alerts on stock trading applications, these allow users to keep track of the performance of their held investments and interest rates on potential loans.
All you need to purchase particular crypto is to select it on the wallet menu, insert the amount and select from which wallet you'd want to make the payment: out of an attached credit card, your crypto or even associated fiat wallet.
In total, according to the team, this allows users to be informed of price movements of more than 200 virtual currencies, including the ability to create personalized price alerts. Along with these individual price alerts, its dedicated 'Track' segment of the app allows users to easily see broader market performance of cryptocurrencies. They also boast the ability to build up your crypto portfolio leveraging their automated quant trading strategies that can be setup in minutes and requires no management, entry or exit fees.
Depending on what metrics you're after, you can choose a number of them, from Large, small-cap to the top and worst performers in the market that day.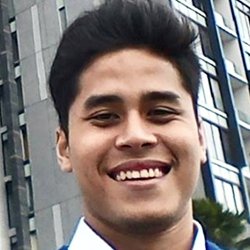 I'm Aziz, a seasoned cryptocurrency trader who's really passionate about 2 things; #1) the awesome-revolutionary blockchain technology underlying crypto and #2) helping make bitcoin great 'again'!