Top 40 Most Known Crypto Podcasts List Worth Reviewing
As many of our readers may already be aware of, the 30th of September is celebrated all over the world as International Podcast Day. So to commemorate the event, we here at MasterTheCrypto decided to compile a list of some of the best, most talked-about cryptocurrency-related podcasts still in circulation today. And, as a special bonus while you are checking out the biggest bitcoin podcasts list, we also included a "part 2" guide on how to start your own cryptocurrency podcast if you are interested.
It bears mentioning that this list is subjective so if some of your favorite names are missing from the list, please accept our sincerest apologies. With that being said, let's jump straight into the heart of the matter and review the top 40 most popular crypto podcast shows to listen and learn from. After the list of bitcoin-focused podcasts, you will find the user guide on how to start your own cryptocurrency podcast as the new era of decentralized blockchain finance emerges.
Off the Chain
Anthony Pompliano — one of the biggest and most popular names within the world of crypto — is the host 'Off the Chain', a podcast that delves deep into issues related to digital currencies. Pomp, as he is affectionately referred to by the global crypto community, is known to deliver great content while not shying away from serious debates with various industry personnel. Lastly, because of his immense mainstream cred (Pomp is the co-founder of Morgan Creek Digital), he has been able to interview many big-name personalities including Peter Schiff, Erik Vorhees (amongst others).
Stephan Livera Podcast
Stephan Livera is a well-respected analyst who has a solid background in all things finance, accounting, and banking. Owing to his work with several established economic entities in the past, Livera is known to provide his followers with cutting-edge insights that have helped them make informed monetary decisions. As things stand, he hosts his very own educational crypto podcast that deals with many of the technical aspects surrounding Bitcoin and its digital counterparts. Lastly, it also bears mentioning that over the past year or so, Livera has interviewed several high-profile personalities for his show including Jack Dorsey and Adam Beck.
Untold Stories
Charlie Shrem, the founder of the BTC Foundation, has been involved with crypto since its very inception. In this regard, his podcast — Untold Stories — has become quite well known within this space and has been able to attract several high profile guests such as:
Erik Voorhees — the mastermind behind ShapeShift
Tyler and Cameron Winklevoss — the founders of popular cryptocurrency exchange Gemini.
Charlie Lee — the Founder of Litecoin
While the Crypto Campfire Podcast takes a laid back approach to some of the issues currently plaguing the crypto world, Shrem's show focuses more on the personal stories of various leaders associated with this industry.
UnChained and Unconfirmed
Laura Shin started the 'UnChained' podcast back in 2016 — a time when there were just a handful of shows discussing crypto-related matters. What makes Shin's show stand out is her ability to have a balanced conversation with her guests, all while asking them the right questions. Additionally, it also bears mentioning that Laura has previously served as a senior editor for Forbes and was one of the first mainstream journalists to cover crypto/blockchain-related technologies in quite a lot of depth. Lastly, Unconfirmed, which is Laura's latest media offering, tackles a host of news related to the world of BTC as well as offers the insights of many insiders associated with this space.
The Bitcoin Knowledge Podcast
Trace Mayer started the Bitcoin Knowledge Podcast a few years back as a way of helping his followers maximize their crypto-related returns in the easiest manner possible. For those of our readers who may not be aware of who Mayer is, he is one of the earliest proponents of Bitcoin and is also one of the first big-name individuals to invest in projects like Kraken and Armory. If that wasn't enough, he also helped organize the first Bitcoin conference all the way back in 2013.
In terms of his podcast, Mayer has been able to attract many established industry personnel to share their thoughts with him. Some of his guests have included Caitlin Long, Saifedean Ammous, and Jameson Lopp.
The Crypto Street Podcast
Another popular crypto podcast that seems to have gained a lot of traction in recent months is the Crypto Street Podcast. It is hosted by crypto entrepreneurs Dale, Whale, and Prince, and is structured in such a way that it tackles a large number of issues related things like:
Wealth Management
Future Currency Valuation
Market Conditions
Crypto Campfire Podcast
One of the most popular digital currency-related shows on the internet right now, the Crypto Campfire Podcast has an extremely informal feel to it. It is hosted by digital currency enthusiasts Mitch and The Prefesser and tackles a wide array of subjects related to the crypto industry including global adoption, scalability, technical analysis ( all while using language that is easy to understand and can be interpreted by your average crypto investor.)
Nugget's News Crypto Podcast
Alex Saunders, who is the Founder of Nugget's News, has been running his crypto podcast for quite some time now. His primary intention with the show is to help deliver altcoin enthusiasts with noteworthy interviews that can them with things like:
Assessing market psychology
Gauging market sentiment
Not only that, but Saunders is also known to tackle a host of fundamental issues currently surrounding this space to help his listeners build their knowledge base and navigate through this domain in the easiest manner possible.
Crypto Entrepreneurs
The Crypto Entrepreneurs Podcast is hosted by popular digital currency advocate Charles The ETH. He is known for his sharp analytical skills that make use of a wide variety of statistical data and technical information. Lastly, Charles has interviewed quite a few prominent tech personalities over the years as a result of which his show is considered (by many) to be one of the best in this space.
What Bitcoin Did
Peter McCormack is a household name when it comes to all things crypto — as is highlighted by the fact that he currently has more than 72k followers on Twitter. As the host of What Bitcoin Did, Peter has been able to interview several people like Pete Rizzo, Peter Todd and Eril Voorhees regarding a host of issues related to Bitcoin, scalability, altcoins, etc.
The Bitcoin Podcast Network
For those unfamiliar with the Bitcoin Podcast Network (BPN), it is essentially an independent media organization that was founded a few years back to spread awareness regarding digital currencies. To date, the network has witnessed over 1 million downloads and (over the years) has been able to diversify to include various long-form conversations, in the form of podcasts.
The various shows that are currently being circulated on the BPN have been able to attract some of the world's leading tech personalities and thinkers.
Bitcoin Uncensored
The Bitcoin Uncensored podcast came into existence back in 2015 when crypto enthusiasts Chris DeRose and Joshua Unseth decided to create a show that would address many of the basic issues surrounding BTC and its associated crypto contemporaries. And even though the podcast is now defunct, many of its previous episodes are still available online and can be of much use to people who are looking to explore the world of digital currencies.
The Tim Ferriss Show
Even though the Tim Ferriss Show does not exclusively deal with crypto, it does cover a vast array of topics related to this space on a regular basis. For example, during a recent iteration of the podcast, Ferriss interviewed Nick Szabo (one of the most recognizable names within the world of digital currencies) where he spoke to him about a host of issues currently plaguing the crypto payments market and Bitcoin. Similarly, the episode with tech-entrepreneur Naval Ravikant also dealt with a lot of questions surrounding Bitcoin.
Simply put, the series is designed for those individuals who are looking to explore the realm of crypto from scratch.
The Bad Crypto Podcast
Contrary to what its name may imply, the Bad Crypto Podcast is a show that looks to demystify the confusing world of BTC, blockchain, altcoins, etc. The program is hosted by crypto experts Travis Wright and Joel Comm, who have a humorous yet succinct way of explaining complex crypto-related concepts to their listeners.
Epicenter
Hosted by crypto entrepreneurs Fabian Crain, Sebastien Couture, and Meher Roy, Epicenter is a weekly podcast that aims to provide altcoin enthusiasts with a host of in-depth discussions regarding things like:
Upcoming/existing blockchain projects
Recent crypto-related developments, ideas, etc.
Not only that, the show has been able to amass quite a significant following over the past couple of years — as a result of which, some of the brightest minds within this space have appeared as guests on the show.
Invest Like the Best
As the name suggests, Invest Like the Best is a podcast that seeks to help investors maximize their returns. However, the scope of the show is not limited to crypto and extends well into the realm of traditional finance. It is hosted by Patrick O'Shaughnessy and covers several relevant topics related to blockchain technology, digital currency investments, Bitcoin, etc.
Block Zero
Block Zero is the brainchild of Kevin Rose — an American entrepreneur who is also responsible for the creation of several other established ventures such as Digg, Powner, and Revision3. In a recent interview, Rose stated that the reason he started the aforementioned podcast is to help budding crypto enthusiasts learn about Bitcoin, Ethereum, Ripple as well as other decentralized technologies.
The Bitcoin Podcast
As the name seems to suggest, The Bitcoin Podcast deals with all sorts of topics related to the world of crypto. Since its inception, the show has been able to garner a widespread following, which has resulted in it becoming one of the most trusted sources for BTC/crypto-related information on the internet today.
Additionally, it also bears mentioning the podcast is handled by many highly skilled individuals — many of whom have PHDs and are qualified mathematicians. To date, there have been a little over 140 episodes that have been aired online.
Let's Talk Bitcoin!
The Andreas Antonopolous led 'Let's Talk Bitcoin' podcast has become quite popular over the past couple of years. This is mainly because Andreas' reputation within the digital asset sector has grown because of his various books, blogs, media appearances. To date, he has received a whopping total of 2 million dollars in Bitcoin donations by members of the BTC community as a way of expressing their gratitude for his untainted advice.
The Let's Talk Bitcoin! Podcast has been around for more than 6 years now.
Since its inception, there have been more than 340 episodes of the show that have made their way online.
The podcast covers a wide array of topics related to digital currencies.
a16z Podcast
For those of our readers who may not be aware of what 'a16z' actually means, it is essentially a numeronym for the Silicon Valley-based VC company Andreessen Horowitz. The podcast explores several niche details related to the world of digital tech, cultural trends, etc. Lastly, due to the shows amazing success over the last couple of years, the hosts have been able to rope in many established players such as Alex Rampell, Why Crypto Tokens, Chris Dixon and Fred Ehrsam for in-depth interviews.
Bitcoins and Gravy
The Bitcoins and Gravy podcast is one of the oldest BTC related shows in existence today and has been on-air since 2014 (a time when Mt Gox was still operational). It is hosted by John Barrett who has previously worked in a host of exciting fields such as:
Mass media and communications.
Radio broadcasting.
Music Production.
Lastly, the main goal of 'Bitcoins and Gravy' is to help investors grasp complex tech concepts in an easy-to-digest way.
Coin Talk
When compared to many of its digital counterparts, Coin Talk is still a relatively young podcast. The point of the show is to help inform the general public about the financial potential of Bitcoin as well as unearth many of the scams that seem to have plagued this market for nearly a decade now.
The show is hosted by:
Aaron Lammer
Caspian Kang
In all, there exist a total of 12 episodes of around 1 hour each that can be found on the internet.
The Boost VC Podcast
The Boost VC Podcast is hosted by Adam Draper and deals with a plethora of unique subjects such as bitcoin, virtual reality, AI, robotics, drones, and space. However, as the name seems to suggest, the core goal of the show is to help investors get inside the mind of a venture capitalist.
Lastly, it should be pointed out that the podcast has a run time of just 30 minutes — which means that it deals with only the most pressing issues affecting the crypto world today.
The Third Web
Arthur Falls, an independent blockchain analyst/crypto expert, started the "Third Web" podcast back in 2013. The show is a part of the Let's Talk Bitcoin! network and it features a wide variety of news, opinion, analysis, and interviews from experts all over the world.
Coin Mastery
Coin Mastery is the brainchild of Carter Thomas, who in the past has delved into several topics such as crypto mining, market manipulation, etc. In his own words, he wants to help anyone who might be looking to make profits by investing in digital assets such as Bitcoin, Ethereum, Litecoin, Ripple, Monero and more. Additionally, as per Thomas, his show is meant primarily for crypto enthusiasts who already possess a working knowledge of what blockchain is and the monetary potential it holds.
Crypto Cousins
Despite the show's weird name, its hosts Gary Leland and Tony Cecala have become quite popular amongst crypto enthusiasts all over the world. Simply put, Crypto Cousins is a show that seeks to expose altcoin investors to a variety of different topics associated with digital assets such as:
Trading strategies
Crypto ownership
Market/Sentiment analysis etc.
What Grinds My Gears
What Grinds My Gears (WTMG) is another popular podcast that seeks to cover all of the key happenings taking place within the world of crypto/digital finance. Hosted by Meltem Demirors and Jill Carlson, the show has been around for quite some time now. Over the years, WTMG has garnered a lot of mainstream traction, especially because each week the hosts cover certain key themes related to digital assets using a wide array of lenses that incorporate domains such as:
Global finance
Politics
Culture
Lastly, through the medium of their podcast, Meltem and Jill routinely delve deep into the future of crypto and examine the market conditions that most affect this burgeoning sector. Some of the top episodes that can help newer listeners get into What Grinds My Gears include – An Unfettered Orgy Of Capitalism and Tarred & Tethered.
Humans of Bitcoin
The Humans of Bitcoin podcast has been garnering a lot of attention in recent times because it covers the stories of many people whose lives have been greatly affected by bitcoin, blockchain, and crypto tech in general. The show is presented by Cady Voge and new episodes are aired every Tuesday. From a content standpoint, the Humans of Bitcoin podcast presents its listeners with interviews from a wide array of guests, who share their experiences of how crypto transformed their lives in a big way. The interviewees range from digital activists to biz entrepreneurs, to refugees.
Tales from the Crypt
Tales from the Crypt features a host of crypto-related content such as interviews as well as various pertinent stories currently taking place across the world of digital finance. It is hosted by Marty Bent, the editor-in-chief of "the best newsletter in crypto" who regularly sits down with several high-profile individuals such as Pierre Rochard, Santiago Siri to discuss a wide array of topics related to Bitcoin (as well as its associated crypto counterparts).
For those of our readers looking to explore this podcast, the best place to start would be Tales from the Crypt Ep1: The History of Bitcoin Pt. 1.
The Flippening
The Flippening podcast is geared more towards people who are already well versed with a wide array of crypto-related matters and is designed mainly for cryptocurrency investors. The show is hosted by Clay Collins (a well-respected analyst) who regularly discusses many crypto-economic theories as well as investment strategies with his listeners. Not only that but he also routinely shares several pertinent stories related to the financial disruption taking place all over the world thanks to blockchain.
From a technical POV, the Flippening podcast looks at many niche' subjects in a lot of detail including:
Cryptoassets
Blockchain
Altcoins
distributed ledger technology.
Some episodes that our readers can check out to get a better idea of what the Flippening is all about :
Strategies for Accumulating BTC (Instead of USD) w/ Tuur Demeester from Adamant Capital
The Economics of Cryptoasset Markets w/ Professor Stephen McKeon
The Chain Reaction Podcast
The Chain Reaction Podcast is hosted by Tom Shaughnessy of Delphi Digital and covers a plethora of issues currently affecting crypto investors all over the globe. Additionally, Tom has also interviewed several key people associated with this domain such as ConsenSys' Joe Lubin and Vision Hill's Scott Army.
Certain topics that have been covered by the Chain Reaction podcast in the past include:
The Unhashed Podcast
Unhashed has been devised with the sole aim of breaking down some of the latest news related to Bitcoin. Not only that, but the show also covers some of the latest developments surrounding this domain (that too in terms that everyone can understand and relate to seamlessly). Some of the other key aspects of the podcast include:
The show provides a perfect balance of discussions related to cryptocurrencies and blockchain using a mix of educational as well as humorous content.
Unhashed dives deep into a series of niche topics such as – How efficient are hardware wallets? Which crypto exchanges are the most trustworthy and which pose the largest threat to today's fledgling BTC ecosystem? Do currencies like Litecoin assist or hinder the long-term development of bitcoin?
Some of the episodes that are worth checking out in relation to this excellent show include:
The Scoop
The Scoop is hosted by Frank Chaparro of the Block and it features some of the most insightful material related to crypto tech available online today. Additionally, Frank also routinely interviews several high-profile individuals related to Wall Street, Fortune 500 and the crypto ecosystem in general. Some of them include Mark Yusko, CEO, and CIO of Morgan Creek Capital Management, Stephen Palley, Partner at Anderson Kill and Emilie Choi, VP Business and Data, Coinbase
IBM Blockchain Pulse
IBM's Blockchain Pulse podcast is hosted by well known tech-enthusiast Matt Hooper, who routinely speaks to some of the biggest and most well-respected proponents of blockchain (such as Adam Gunther and Drummond Reed) technology around the globe. As part of the show, Hooper also engages with independent researchers, innovators in an attempt to explore many of the novel ways in which blockchain is affecting various traditional market sectors such as entertainment, global payments, supply chain efficiency.
For people looking to get into the podcast, the following episodes should provide listeners with an excellent pathway to get a jist of what the show is all about:
The Token Daily
Token Daily is hosted by Soona Amhaz who regularly calls on various members of the global crypto industry to discuss a wide array of matters related to this burgeoning market. As part of her show, Soona tackles a wide array of subjects ranging from expected industry trends to future market projects, to anything her guests might have on their minds at the time of the interview. Some of the many high profile individuals who have appeared on the Token Daily podcast include:
Ledger Cast
Another popular crypto-themed show that has been gaining a lot of popularity over the last year or so is Ledger Cast. It tackles almost any and every piece of news that may be related to the cryptocurrency and blockchain ecosystem and even features several niche' segments related to:
Trading
Interviews with established crypto personnel
Technical and trading analysis
Fundamentals analysis
The show is hosted by Ledger Status and CarpeNoctom — two well-respected independent analysts who have been associated with this domain for quite some time now.
Messari's Unqualified Opinions
Messari CEO Ryan Selkis hosts the Unqualified Opinions podcast — a show that features several candid, fast-paced interviews with the who's who of the crypto world (including various entrepreneurs and investors associated with this domain). As part of his podcast, Messari has interviewed people such as:
Base Layer
Base Layer is hosted by David Nage and comes replete with crypto-related content that is sourced from the founders of various blockchain startups and firms. The show's basic premise is to help simplify complex projects by deconstructing their underlying technologies in the simplest, easiest manner possible. As part of the program, Nage has been able to interview industry big-wigs such as Zaki Manian (SkuChain, Cosmos, Tendermint), Diogo Monica (Co-Founder, Anchorage) and Alexander Skidanov (NEAR).
Blockchain Insider
Blockchain Insider is the brainchild of crypto enthusiasts Simon Taylor and Colin Platt. The show is dedicated to promoting BTC, blockchain and distributed ledger technology (DLT) in a way that is easy to understand and relatable. Owing to Simon and Colin's in-depth analysis of all things crypto, their podcast has been surging in popularity in recent times.
Some of the guests that have previously appeared on Blockchain Insider include big-name players such as Charles Hoskinson — the Founder of Cardano and Amber Baldet — the CEO of Clovyr.
Blockchain 2025
Blockchain 2025 is a future-oriented tech podcast that explores the impact of blockchain across a wide variety of industrial domains such as entertainment, art, music and even online advertising. Additionally, the show also looks closely at many of today's promising blockchain projects that are currently under development and have the potential to completely revamp how we look at many market sectors.
Lastly, the podcast is hosted by Matt Aaron and Blake Moore — two individuals who have been closely linked with this space for nearly a decade now. Some of Blockchain 2025's episodes that every new listener should check out include:
How to Start a Crypto Podcast [User Guide]
Crypto podcasts combine two of the hottest trends of the last few years: cryptocurrency and podcasting. But how do you start your own crypto podcast? How can you attract an audience, build a following, and create crypto-related content that people want to listen to?
Today, we're answering those questions and explaining everything you need to know about how to start a crypto podcast.
Pros and Cons of Starting a Crypto Podcast
Just like any decision in life, starting a crypto podcast is filled with pros and cons. Here are some of the advantages and disadvantages to launching your own cryptocurrency-related podcast.
Pros
Become an Influencer: When you launch a good podcast, you have the power to influence the crypto community. If you consistently produce intelligent content, then your words will matter to listeners. You'll have sway, clout, influence, or whatever else you want to call it.
Contribute to Crypto: Most podcasts are educational. They teach you about the latest news. They inform the community of the latest developments. By starting a podcast, you're contributing to the world of crypto.
Earn Advertising Revenue: Ultimately, today's highest-trafficked podcasts earn huge advertising revenue. A crypto startup might ask to advertise on your podcast in exchange for pre-IPO tokens, for example. Crypto media websites could pay to advertise. Crypto is a multi-billion-dollar industry, and all of that advertising money has to go somewhere.
Cons
It's Already Crowded: You're not the first person to think of starting a crypto podcast. In fact, you're not even the 1,000th person to think of starting a crypto podcast. There are hundreds of crypto podcasts on the internet today. A few have stood out from the crowd, but most continue to languish in obscurity.
Crypto is Complicated: Many people aren't qualified to talk about cryptocurrency or blockchain technology in detail. If you're inexperienced or ignorant, your podcast will be ignored.
Step 1) Find Your Crypto Podcast Niche
There are already general crypto podcasts out there. There are plenty of people who can speak competently on general crypto podcasts. These podcasts already have sizable followings. It can be tough to compete with these crypto giants.
However, there's still plenty of room for crypto podcasts in specific niches.
Identify a niche in the crypto space that is underserved by traditional media. Some of the potential niches include:
Coin-Specific Podcasts: Talk about all news related to a specific coin. Or, discuss a basket of similar cryptocurrencies or a specific cryptocurrency category. Talk about ERC20 tokens, for example, or all tokens available for decentralized app platforms.
Region or Country-Specific Crypto Podcasts: What's the latest news about cryptocurrency in Ethiopia? You might scoff – but Ethiopia is a nation of over 100 million people. Some of the biggest areas of potential growth for crypto are in emerging markets, including regions underserved by traditional banks. Start a podcast focused on regional crypto topics, and you could quickly build a following that will only grow as crypto adoption increases.
Interview Experts: You might not know a lot about crypto, but you can still interview people who do know a lot about crypto. Reach out to experts for brief, 5-minute interviews. Ask them their thoughts on the latest news and developments from the world of crypto.
Exclusive Access Podcasts: Do you live in Silicon Valley or Zug (Crypto Valley), Switzerland? If so, you might have exclusive access to individuals and companies that few other people can access. You're surrounded by some of the brightest minds in crypto. Take advantage of it by starting a podcast highlighting your exclusive access.
Technology-Specific Podcast: Do you have a computer science degree? Are you skilled in Solidity? Do you know more about blockchain than 90% of the world? If so, then you can start a podcast focused on technology-specific topics. Discuss the latest updates to Solidity and smart contract programming, for example. Or, examine how different blockchain and distributed ledger technologies work.
Flex your Unique Education or Background: Do you have an MBA? Use your MBA skills to analyze the business fundamentals of crypto companies. Do you have a Ph. D in economics? Talk about how crypto will disrupt world economies. Have you successfully exited multiple startups? Launch a podcast explaining the next steps for crypto company founders. Identify your unique skills, then apply them to crypto.
Above all, your goal with a podcast is to make yourself useful to some type of audience. Sometimes, that involves focusing on a specific topic. In other cases, it involves tackling general news topics with your expert knowledge.
Step 2) Outline a Podcast Episode
You've found your niche. You've decided you want to launch a podcast. The next step is to create an episode outline.
How will your podcast flow? What will you talk about at each time? Will it just be you talking into a microphone by yourself? Will you interview other people? How will you transition between segments?
Of course, some people don't need an outline: they can just sit in front of a microphone, press record, and start sharing useful information.
For most people, however, having a clear and coherent structure will help your podcast stay on track.
Once you've established a basic format, you can start getting into the nitty gritty of podcasting. Next, we'll talk about what you need and how to record your first crypto podcast.
Step 3) Get the Tools You Need to Record a Crypto Podcast
It's time to go shopping. Some of the things you'll need before recording your first crypto podcast include:
A good-quality USB microphone
A podcasting app or podcasting software (Squadcast, for example)
Editing software (Hindenberg is particularly popular, although Alitu, Audacity, Spreaker, and Garageband are other good options)
Thankfully for you, you're entering podcasting at the right time. There's been an explosion of podcasting software and apps in recent years. You can find plenty of free and premium podcasting software options for mobile and desktop setups.
Step 4) Marketing your Podcast to the Cryptosphere
So you've made a great podcast. Now you need people to listen to it.
The cryptosphere is vast. You can market your podcast anywhere from YouTube to Telegram to Twitter and more.
Some of the potential marketing strategies for sharing your podcast with the world include:
Start a Website: First, you should ensure people can find your podcast on the internet. Start a website dedicated to your podcast. Use SEO to ensure your website ranks for keywords like "[your podcast]". When someone sees your podcast on social media, they can Google it and find your website.
Twitter Marketing: Market your podcast to the world through Twitter. Use popular hashtags to put your podcast in front of thousands of viewers.
Ask for Celebrity Shares: Did you interview a notable member of the crypto community in your podcast? There's a good chance that person will retweet or share your podcast episode.
Market to Specific Coin Communities: Some coin communities are under-served by traditional podcasts. It's easy to find podcasts that talk about bitcoin, for example, but it can be harder to find podcasts talking about Tezos (XTZ), Chainlink (LINK), and Cosmos (ATOM), despite the fact these cryptocurrencies are some of the largest in the world. These communities are thirsty for media attention – so give it to them.
Telegram: Share your podcast through Telegram. There are plenty of Telegram communities dedicated to specific projects or cryptocurrencies. There are also broader Telegram communities for crypto in general.
Write Guest Posts: If you can speak competently about a unique topic, then consider writing guest posts. Write a guest post focused on a topic you're knowledgeable about, then push readers towards your podcast.
Step 5) Identify Possible Sponsors and Advertising Opportunities
Once you've marketed your podcast and attracted a following, you might want to market your audience to earn advertising revenue.
Earning advertising revenue isn't about being greedy; it's also about getting the funds you need to expand your podcast.
Advertising revenue might pay for a trip to a crypto conference, for example. It might cover the cost of flying to China to interview a leading crypto CEO.
As your podcast's audience grows, it's in your best interest to find sponsors and advertising partners. Some podcasts use ad networks like Midroll or Advertisecast to easily find sponsors.
Alternatively, some podcasts earn money through Patreon. Listeners pay-what-they-can to gain access to your podcast.
Top 5 Most-Downloaded Crypto Podcasts
Certain crypto podcasts have risen to popularity in recent years. The top 5 most popular crypto podcasts on the internet today include:
Unchained: Hosted by former Forbes reporter Laura Shin, Unchained is one of the best-known crypto and blockchain podcasts available today. The podcast features in-depth interviews with leading figures in the space. Past guests include Binance CEO Changpeng Zhao, Monero lead Riccardo Spagni, and bitcoin developer Jimmy Song, among other leading names. It's tech-oriented, so it might be intimidating to blockchain newbies, but it's still accessible to users with all levels of experience.
Off the Chain: Anthony Pompliano's Off the Chain is another well-known podcast. Pomp lets crypto entrepreneurs talk about whatever they want – including the shady tactics used by competitors.
Unconfirmed: Unconfirmed is also produced by Laura Shin, but it works in a different way. While Unchained covers the latest news and developments, Unconfirmed does deep dives into the brightest minds in the cryptosphere.
Magical Crypto Friends: If you want to hear some of the biggest bitcoin fans talk about why bitcoin is the best cryptocurrency in the world, then Magical Crypto Friends is one option. The podcast is hosted by Monero lead Riccardo Spagni, Litecoin creator Charlie Lee, Blockstream CSO Samson Mow, and WhalePanda (who continues to be anonymous). Episodes are released monthly. The four experts talk about issues like regulation and decentralization. They also identify challenges bitcoin will face in the coming years, and how it has surmounted challenges in the past.
The Bitcoin Podcast Network: The Bitcoin Podcast Network is a collection of media entities that started with The Bitcoin Podcast. Today, the team behind this podcast consists of high-level business executives, PhDs, and mathematicians. 150+ episodes have been published to date, and many are over 100 minutes in length.
Most Listened to Honorable Mentions
Ledger Cast
Crypto Street Podcast
Coin Talk
Coin Mastery
Best Crypto Podcasts Guide: Final Word
Master The Crypto is proud to highlight the top cryptocurrency-centric podcasts on top of showing anyone interested some tips to starting your own bitcoin show. The analysis, insights and expertise shared via podcasting is massively important to the bitcoin ecosystem as it opens up the dialogue, spreading differing ideas, thoughts and opinions that all help contribute to the community and cryptocurrency movement as a whole.
If you have a passion for crypto, a unique knowledge about a specific topic, or are just interesting to listen to, then starting a podcast may be the right choice for you.
Use the guide above to launch your own crypto podcast. Within months, you could be one of the top five most-downloaded crypto podcasts. Take a look at the top 40 most known cryptocurrency podcasts above and try to model what they do and how they work as they are the most trending, successful podcasts to listen and learn about cryptocurrencies.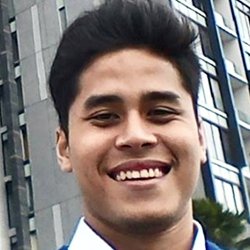 I'm Aziz, a seasoned cryptocurrency trader who's really passionate about 2 things; #1) the awesome-revolutionary blockchain technology underlying crypto and #2) helping make bitcoin great 'again'!