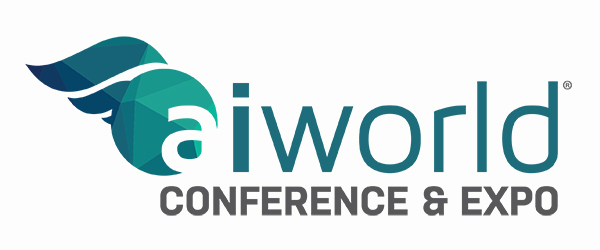 By AI Trends Staff
BOSTON—Among the phrases used to describe the AI business solution being offered by startups at AI World 2019 "machine learning automation" is used quite frequently. It's an automation services play in many cases. Companies wanting to get started in AI or get to the next step in the journey to operating AI applications, need help. Getting the data to a stage where machine learning can be employed is required.
Some startups have an employment skew, offering to help companies find the needed data science or other AI team, or offering a remote workforce. Some startups focus on operations, because once the AI application is set up and the client wants to run it, challenges associated with deployment and operations arise. All of these are markets poised to grow dramatically in the coming months and years.
But among the 18 AI startups on display at the 2019 AI World Conference and Expo, judges chose to recognize Lazarus as the 2019 AI World Startup Awards winner.
Lazarus uses patient health data to provide Clinical Decision Support, including early cancer detection. By using its clinical decision support tools, physicians are said to be able to improve their diagnostic accuracy from 76% all the way up to 93%. The company uses deep learning and accesses millions of patient records. The business model is to sell tests and subscriptions for physicians and hospitals, and sell anonymous datasets to insurance companies and research companies.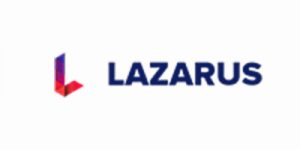 CEO and Founder Ariel Elizarov told AI Trends that the company has four hospitals running pilots involving 27 primary care physicians. ""Physicians are overwhelmed with the amount of data they have to process. Our value proposition is to make primary care doctors into specialists for five minutes," helping them make more accurate diagnoses.
The field of entries was rich, and in addition to the winner, the judges recognized four startups worth of honorable mention.
AI.Reverie has a strong team, led by founder and CEO Daeil Kim, who led the development of a photo-realistic simulation platform for training AI. The idea is to leverage the power of synthetic data to improve the performance of mission critical vision algorithms. The firm recently announced a strategic partnership and investment from In-Q-Tel, the not-for-profit strategic investor that works to deliver innovative technology to US intelligence and defense agencies. The company's services include the creation of virtual worlds with animation and the ability to run simulations that produce synthetic data.
Daivergent is a Public Benefit Corporation founded in November 2017,  which hires remote workers with autism and developmental disabilities to execute projects. The firm offers: dedicated project managers with experience in data and technology fields; a US-based workforce, sourced from universities and agencies in the US; handling of requests of any scale; and performance guarantees. The Daivergent platform has a remote user base of 850 candidates and 18 corporate clients. The firm offers employees online training in programming languages including Python and SQL, graphic design, 3-D modeling and marketing, to help bolster career growth. The company works closely with agencies including AHRC in New York City, a nonprofit providing workshops, day treatment programs and job training for people with intellectual and developmental disabilities.
Roborus offers AI-based kiosks that employ facial recognition to automatically identify customers in cafes, restaurants, and retail shops. The software platform uses face recognition technology to classify customers' data such as facial ID, gender, age, and seven different moods. The machine learning system can provide guests with personalized services and is able to, for example, recommend specific menu items based on customer profile. The software gathers and analyzes data such as number of visits, consumption patterns and average spending, helping clients to enhance marketing efforts and increase sales.
Kyndi offers an Explainable AI product and Intelligent Process Automation software platform for use by government, pharmaceutical, and financial services organizations. The product addresses the "black box" of Deep Learning, which restricts their use in regulated industries. The Kyndi platform scores the provenance and origin of each document it processes. Its Explainable AI software can be used with robotic process automation (RPA) tools to analyze text and automate inefficient workflows.