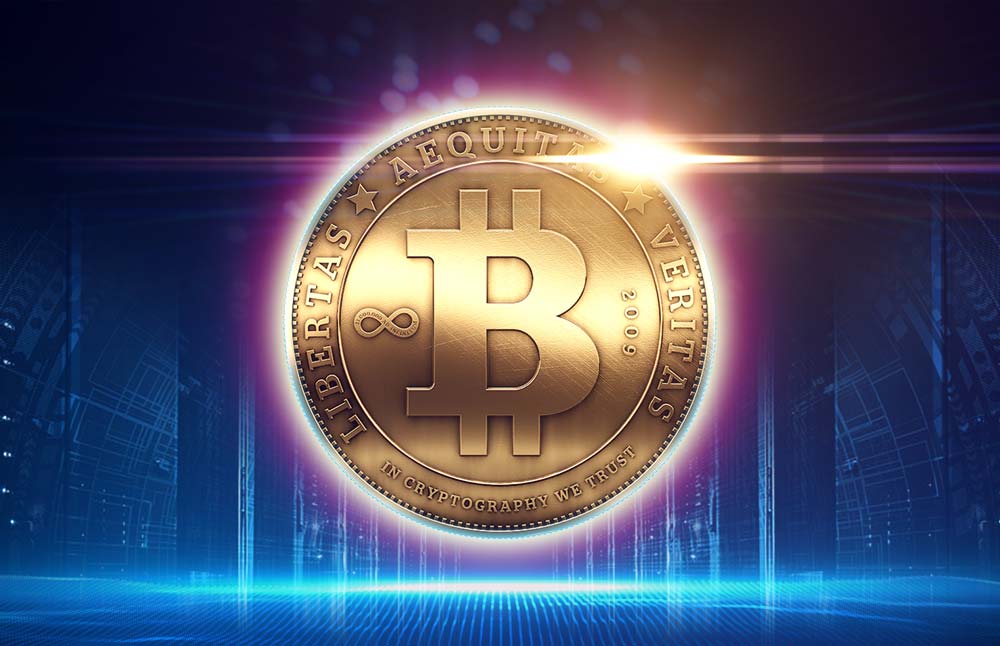 The top 29 ways to earn bitcoin online guide features the best tips to start making crypto profits in 2019.
How to Earn Cryptocurrency: 29 Best Ways to Make Bitcoin
So you want to earn bitcoin? Fortunately for you, there are plenty of ways to earn cryptocurrencies on the Internet today. However, unfortunately, as the Roosevelt quote goes, "nothing worth having comes easy".
This is a meaningful guide to outline because many are very prone to thinking the only way to get bitcoin is buying it, when it fact you can actually earn it through a variety of the methods reviewed below.
For example, there are ways to earn cryptocurrency for free, like taking advantage of airdrops, faucets or answering questions and completing tasks – or the most popular way is to trade time for money and earn bitcoin in exchange for performing a number different services in the modern-day freelance gig-economy.
It's time to highlight all of the best ways to earn crypto fast and get paid in bitcoin online right now. Before we jump into the 0's and 1's of learning how to acquire more bitcoin, let's quickly help all interested individuals go down the rabbit hole of generating crypto payments and making bitcoin by 'doing work'.
Earning Bitcoin vs Buying Fiat: Stacking Satoshis
A direct question to start might rattle the cage, but do you 'buy fiat' money? No, likely you earn or trade it.
The number one way people associate getting bitcoin is to buy it, when it could be to earn BTC instead.
Now, let's go down the rabbit hole briefly before expanding on the ability to earn bitcoin and generate cryptocurrency profits. No matter whether short or long term goals, it is important for beginner's to stop thinking only in terms of whole bitcoin pricing (hovering around/above five figures in USD exchange rate value). This price point puts a lot of people 'out' due thinking they must buy 1 BTC outright (or even micro-buying) vs micro-earning. This impactful understanding can be profound for your success and results.
The same way anyone earns fiat (USD) at a job for a weekly paycheck, is the same way we should be thinking about how to get your hands on the world's most valued cryptocurrency too. With a subtle twist of thought, the question flipped around analyzing 'earning fiat versus buying fiat' helps show there is more than one option when it comes to getting bitcoin. No one can purchase nor print fiat monies, it must be earned via payments, sales or transactions. By applying the same principle into buying BTC vs earning bitcoin, the shift is worth making for all those who see the potential in bitcoin being the future of finance (#hodling).
It is extremely vital and even optimal to break bitcoin down into its most basic unit of account, the Satoshi.
Simply put, those eager to earn bitcoin should grasp the basic building block of bitcoin, a Satoshi.
This is what actually gets paid out should you go make bitcoin online using any of the methods below.
Thus, in reality: buying cryptos + earning bitcoin, aka securing the Satoshis, is the best move to make.
Yes, the whole guide is on 29 best ways to make money in bitcoin and earn a quick satoshi-buck, but first…
Here is a chart that says a Satoshi is equal to 0.00000001 bitcoin, and there are 100 million satoshis per bitcoin, of which in BTC's entire history there will only ever be 2 Quadrillion, 100 Trillion Satoshis.
Many buyers are only fixated on the price of bitcoin (rightfully so?) measured in USD (or the BTC/USD exchange rate value), but the truth is it's very advantageous to start calculating bitcoin in terms of satoshi's, or the elemental unit of account in the BTC blockchain. Once the digital scarcity kicks in, realizing there are only 21 quantrillions Satoshis (two quadrillion one hundred trillion Satoshis) ever created in Bitcoin's network, the time to stack satoshis is now when the outcome of them increasing in value is a real possibility (especially before the 2020 bitcoin halving).
At the same time, it is worth noting nothing is guaranteed to pan out in Bitcoin's favor as volatility and uncertainty are inherent risks. But on the same token, like the notorious Satoshi Nakamoto once said:
"It might make sense just to get some in case it catches on. If enough people think the same way, that becomes a self fulfilling prophecy" ~ Satoshi Nakamoto, Creator(s) of Bitcoin
The point of this behind-the-curtain viewpoint of 'stacking satoshis' aka earning AND buying bitcoin, is to help raise awareness and educate users on why it is important to start securing satoshis today. There is much more 'rabbit-hole territory' to uncover on this forefront like the millibitcoin or microbitcoin, but knowing the most core unit is a smart stepping stone savvy users will grasp ahead of earning cryptos.
Now lets jump into the fundamentals of making bitcoin free and fast, and after the 29 methods listed we will talk about the downsides of earning cryptocurrencies, tax implications and a video to close.
How to Earn Bitcoin for Free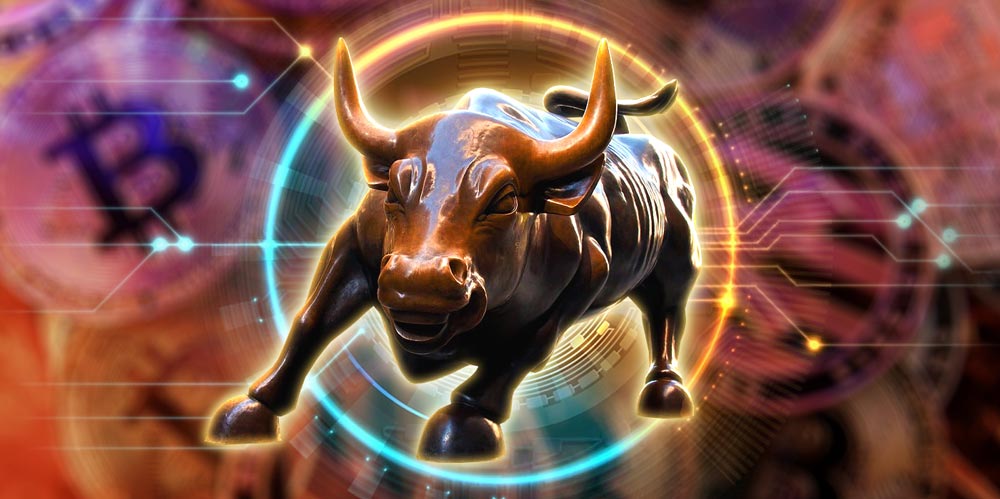 From the rabbit-hole to stating the obvious, in order to start earning bitcoin you must generate a wallet address to receive it by opening up a bitcoin wallet. Start with a free wallet or cold-storage option like Trezor.
With so many options available to acquire more bitcoins, the most direct way is to simply buy bitcoin at an exchange, OTC/P2P broker or local ATM. Aside from purchasing bitcoin outright at today's USD exchange rate, next in line in regards to popularity would be to mine it although the technical skills are required (unless opt for a cloud mining service provider). But the more creative ways is the third route, the primary focus of this how to get paid in bitcoin guide, and that is to simply work for crypto.
This list does not rank the following money-making bitcoin-based opportunities, as each carries their own risk/reward profile. It is more of an entire catalogue of the current-state full-spectrum proven methods of micro-earning bitcoin via doing micro-tasks to building a brand.
While the goal is to not burst anyone's cryptocurrency bubble about believing that obtaining 'free' bitcoin is easy, there are still ways to earn crypto coins online for free in 2019. Here are the most-known ways to generate bitcoin earnings by exchanging 'free' time for crypto 'money':
Obviously, these methods range from easy to stupid. It's easy to add a signature to your profile on a bitcoin forum and claim a bounty, for example. It's harder to make money through a pyramid scheme or high yield investment plan (HYIP) because these systems are designed to fail from the start.
We'll discuss each of these methods in detail below and explain exactly how you can start earning bitcoin today.
Airdrops
Effort: Low
Income: Low
Risk: Low
Airdrops are some of the best ways to earn real crypto online today. A growing number of companies simply give away crypto for free. Sometimes, companies distribute tokens to everybody with more than $100 in an Ethereum wallet, for example.
In other cases, companies distribute tokens to anyone who signs up.
Picture it like this: companies have generated millions of tokens and want their platform to succeed. They distribute tokens to people for free because they want people to use the platform.
There are hundreds of airdrops available in the crypto community every month. The vast majority of these companies will fail. A small number, however, will succeed. It's all free money, and you can feasibly earn a decent amount by taking advantage of airdrops.
Check BitcoinTalk.org, Reddit, and other sites for the latest airdrop announcements and giveaways.
Earning Potential: Zero to $100
Crypto Freelance Marketplaces
Effort: Medium to High
Income: Medium to High
Risk: Low
Earning Potential: Unlimited
Want to perform small jobs in exchange for bitcoin? Want to freelance your way to 1 full BTC? You can certainly do that online. In fact, there are multiple websites offering great freelance opportunities for crypto users, including:
All of these places work in a similar way. You perform jobs in exchange for bitcoin. Some of the jobs are small. On Earn.com, for example, you can answer emails to earn bitcoin. On Reddit's Jobs4Bitcoin, you market your services in exchange for bitcoin.
The earning potential for all of these websites is virtually unlimited. The more you work, the more bitcoin you earn.
Learn and Earn Crypto on Coinbase Earn
Effort: Medium
Income: Low
Risk: Low
Earning Potential: $20 to $200
Coinbase recently launched a unique online training program where you can learn about crypto and get paid.
Visit Coinbase.com/earn to get started. You can take a course on Dai, EOS, and other major cryptocurrencies. At the end of the session, you take a test. If you complete the test, you get paid.
Coinbase isn't giving away pennies, either: they're currently paying $20 for the DAI course, $50 for the EOS course, and $50 for the XLM course, among other rewards.
The courses are quick, easy, and engaging. You watch videos, complete a single quiz testing you on what you learned, then receive crypto in your Coinbase wallet. It's legitimately free money available online today.
Micro-Earnings, Pay to Clicks, and Small Service Jobs
Effort: High
Income: Low
Risk: Low
These are cheap, easy, low-risk ways to make bitcoin online. The only catch? It's boring and time-consuming, and you're not going to make much money. However, it's still very possible to make bitcoin by performing small "micro-tasks" online.
You can find pay to click (PTC) websites, for example. Typically, these sites require you to visit, click an advertisement or button, then receive a few pennies in exchange. The website makes money through ad sales and you get a small cut.
Other websites might require you to complete surveys or perform other small tasks in exchange for a small amount of money.
Now here's the bad news: you're not going to make much money with any of these methods. It's very possible to make just $0.25 per hour, which is hardly going to pay for your computer's electricity and internet usage. However, it's technically possible to make bitcoin online through these methods.
Earning Potential: $0.05 to $2 per hour
Faucets
Effort: Low to Medium
Income: Low to Medium
Risk: Low
Bitcoin faucets were once popular in the early days of bitcoin. They distributed dozens of bitcoins every 30 minutes to anyone who visited a website (seriously).
Today, bitcoin faucets no longer exist due to the high value of bitcoin, but you can still find faucets for smaller, less-valuable cryptocurrencies.
Faucets work in a simple way: you visit the website. The website distributes a certain amount of crypto for every certain period of time.
You're not going to make much money from a crypto faucet today. However, we recommend working smarter – not harder. Make your own bitcoin faucet. Create a website filled with advertisements. Push traffic to the site and give visitors a few pennies from the bitcoin faucet for every visit. You generate advertising income, your website visitors get paid, and you're making bitcoin online with minimal effort.
Earning Potential: $1 per hour to $1,000 per month
Signature Campaigns and Bounties
Effort: Low to Medium
Income: Low
Risk: Low
Earning Potential: $0.01 to $500
Signature campaigns and bounties were more common during the ICO heyday in 2017. Today, they're less common but still available.
Essentially, new crypto companies will pay you to advertise online. If you have a BitcoinTalk.org forum account, for example, then you can add a company's name or image to your signature in exchange for a small amount of crypto.
Other bounties are also available for finding bugs in a startup's code, translating company info into different languages, and performing other valuable tasks. You might receive coins that are only worth a few pennies today, but if the crypto startup is successful, those coins could be worth a significant amount in the future.
Trade Crypto
Effort: Medium to High
Income: Low to High
Risk: High
Earning Potential: Unlimited
Of course, one of the most obvious ways to earn crypto online is to trade for it. You can trade fiat currencies (like the USD or EUR) in exchange for bitcoin at any major exchange.
Some people day trade their way to crypto fortunes. Others invest long-term.
Alternatively, you can trade goods or services for crypto. A growing number of online retailers now accept crypto in exchange for products.
Accepting crypto for goods and services is risky. You probably have bills you need to pay in fiat currency. When you accept crypto, you acknowledge that prices can fluctuate wildly. Whether you're trading crypto or selling goods and services for crypto, it's a high-risk game where you need to know what you're doing.
If you're able to buy low and sell high consistently, however, then you will inevitably make money through crypto trading.
Bitcoin Affiliate Programs
Effort: Low
Income: Low to Medium
Risk: Low
Earning Potential: $5 to $1,000
Many exchanges offer affiliate programs. You share a link with your friends. Then, you get paid whenever someone signs up through that link and makes a trade.
On some crypto exchanges, you can earn hundreds – even thousands – of dollars per month through affiliate commissions alone. If you refer enough people to the exchange, and those people make multiple large trades per month, then you can earn a substantial side income.
Even if your link is just used by a handful of small traders, you're still earning money online. Some exchanges payout in fiat currencies, while others payout in crypto.
You can earn affiliate income from more than just crypto exchanges. Online retailers offer affiliate programs, for example, that may pay out in bitcoin.
Gambling
Effort: Low
Income: Low to High
Risk: High
Earning Potential: Zero to Unlimited
You can always gamble to earn bitcoin online. It's possible that you'll double your bitcoin holdings. It's also possible you'll end up with nothing. That's the fun of gambling!
Find a provably-fair bitcoin casino online, then make a deposit. Most bitcoin casinos have a small house edge (51%) to make money, which is a better edge than you'll find at any ordinary casino. The gambling algorithms are also provably fair, which means anyone can check to verify the algorithms work as advertised.
Some bitcoin casino games are ridiculously basic. You bet on whether the algorithm will produce a number from 0-100 that's over or under your chosen number. Betting 50 gives you a roughly 50% chance of being over or under while betting 80 or 90 comes with higher risk and higher rewards.
Write About Bitcoin
Effort: Medium to High
Income: Medium
Risk: Low
Earning Potential: $5 to $60 Per Hour
There are dozens of major cryptocurrency blogs and news websites on the internet. If you know bitcoin and can write well, then you can certainly earn money by writing about bitcoin online.
In fact, some crypto startups are now hiring good bitcoin writers. They need competent individuals to write bitcoin blog posts, bitcoin-related social media posts, bitcoin-related press releases, and other bitcoin content.
With some of these jobs, you'll be paid in USD. Many websites, however, now let you choose to get paid in cryptocurrency.
Sell Crypto-Related Products or Services
Effort: Medium to High
Income: Low to High
Risk: Medium
Earning Potential: $0 to Unlimited
If you provide a useful service to members of the crypto community, then you might get paid in crypto. Selling goods and services to crypto users is a great way to earn crypto online.
Some of the potential opportunities include:
Building and selling crypto software
Offering marketing services to crypto companies
Acting as an escrow agent for bitcoin transactions
Think of what types of goods and services are needed by bitcoin users, then offer that good or service.
Mine Bitcoin
Effort: High
Income: Low to Medium
Risk: High
Earning Potential: $0 to Unlimited
In the old days, anyone with a decent gaming GPU could earn money by mining bitcoin and other cryptocurrencies.
Today, things have changed, and it's no longer feasible for hobby miners to earn income mining bitcoin. It has even become difficult to profitably mine lesser-value cryptocurrencies.
If you want to make money mining bitcoin and other cryptocurrencies, then you'll need to build a mining farm. You'll need multiple high-end miners. You'll need a cheap electricity source (ideally, less than $0.05 per kWh). If you have all of these things, then you might turn a profit – or, you might go bankrupt and be forced to sell all your mining equipment.
Ultimately, mining is a high-risk, low-reward game best-suited for big players. However, if you have access to cheap electricity and can buy mining rigs cheaply at bulk rates, then the economies of scale could work in your favor to generate profit through mining.
Bitcoin Lending
Effort: Medium
Income: Low to High
Risk: High
Earning Potential: 15% Per Year
Some people make money by lending bitcoin. You can lend bitcoin to friends or family, for example, and charge interest.
However, it's now easier than ever to make money by lending bitcoin online. You can participate in P2P lending markets online, for example. Some exchanges even allow you to lend money to help other traders leverage their trades.
Of course, lending comes with its own share of risk. Low-risk lending opportunities come with low-interest rates, while high-risk lending opportunities come with high-interest rates and high rates of failure.
Be wary when lending money online. If you plan to make money by lending, then you need to make sure you have good collateral. Otherwise, the borrower has little incentive to pay you back.
HYIPs, Pyramid Schemes, and Coin Doublers
Effort: Low
Income: Low
Risk: High
Earning Potential: Zero to Unlimited
High yield investment programs (HYIPs), pyramid schemes, and coin doublers can all be found online. They were particularly popular during the crypto boom of 2017, but they're still around today.
All of these systems have a similar promise: they promise to make you rich quickly. All you need to do is deposit money, then hope for the best.
Like all pyramid schemes, HYIPs and coin doublers are doomed to fail. The purpose isn't to make money long-term: the purpose is to make money from the last people to join the scheme.
Inevitably, the scheme will fail, the bottom ranks of the pyramid will lose money, and the higher ranks of the pyramid will earn a profit. If you're at the top, you did great. If you're like 95% of the pyramid, you lost money.
Bitcoin Forks and Other Crypto Forks
Effort: Low
Income: Low to Medium
Risk: High
Earning Potential: Varies on new coin success
When members of a crypto community cannot agree on rule changes, the cryptocurrency might fork into two different versions.
We saw forks happen with Ethereum (with ETH and ETC), bitcoin (with BTC and BCH), and with Bitcoin Cash (BCHABC and BCHSV).
How does this get you free crypto? Well, when the fork occurs, you technically own both versions of the cryptocurrency. If you held 10 bitcoin in July 2017, then you would have owned 10 BCH and 10 BTC after August 1, 2017 fork. You can't spend both coins simultaneously, but you technically created crypto out of thin air.
Crypto forks can also be a great opportunity for other reasons. When BCH launched on August 1, the price fluctuated wildly, jumping from $100 at launch to nearly $1,000 in the first few hours. You could have bought and sold the forked version for enormous profit during this period.
Trading Bots
Effort: Low
Income: Low to Medium
Risk: High
Earning Potential: 0% to 100%
For every legitimate trading bot available today, there are 99 scam trading bots. You can find plenty of sleazy trading bots that promise easy money and guaranteed daily profits. None of them work as advertised. We reviewed bitcoin trading bots but even those referenced are not sure-bets on promise or potential.
Some trading bots, however, generally do work as advertised. They use algorithms to make trades based on current market activity.
Good trading bot developers have created bots based on historic crypto trading data. These bots read market conditions to determine when to buy or sell. You authorize bots to make trades on your behalf.
With a good trading bot, you can easily make money with limited personal involvement. Just give the bot $1,000 and watch it go to work. There's a chance you end up with nothing. There's also a chance you'll consistently grow your money over time.
Binary Options Trading
Effort: Medium
Income: Low to High
Risk: High
Earning Potential: Zero to Unlimited
Binary options trading has earned a bad reputation over the years – and for good reason. There are plenty of scammy binary options trading platforms available today.
They're called 'binary' options because there are only two options: you can win or lose. For a binary options bitcoin trade, you might buy an option for something like, "Will the price of bitcoin be above $5,640 in the next five minutes?" If you answer that question right, you win.
Just like with trading bots, binary options trading platforms are mostly scams. The industry is so notorious for scams that Canada banned short-term binary options trading entirely.
Overall, binary options trading is more like gambling than investing. If you're looking for a high-risk way to make crypto and bitcoin, however, then binary options are certainly one possible method.
Futures Trading
Effort: Medium to High
Income: Low to High
Risk: High
Earning Potential: Unlimited
The first regulated bitcoin futures trading marketplace launched in December 2017. The price of bitcoin surged to its all-time high of $20,000 shortly thereafter.
Today, bitcoin futures trading is still an option for all types of investors. You take a long or short position on a futures contract. The party in the long position agrees to buy the underlying asset in the future at a specific price, while the party in the short position agrees to sell at a specific price.
If you can consistently predict the price of bitcoin (good luck), you can make money through bitcoin futures trading. Many traders also appreciate that bitcoin futures trading is available on markets regulated by the CFTC, giving them an extra layer of legitimacy. Learn about Bakkt for more on bitcoin futures trading.
Ask for Donations or Get Creative with your QR Code
Effort: Low
Income: Low
Risk: Low
Earning Potential: Low
Every so often, one creative person strikes it lucky. They print their bitcoin wallet's QR code on a sign and get featured at a public rally or sports game. Someone sees your QR code, decides to send you a few bucks, and the donations start pouring in.
Asking for donations can be an effective way to earn bitcoin online. Some websites ask for donations, for example, instead of displaying advertisements.
Other websites or service providers ask for a tip. If the info on the page was good, for example, then you can tip a few pennies. It doesn't sound like a lot – until millions of people visit your page.
Whether you're starting a crowdfunding campaign or making a silly QR code sign for college football season, there are certainly ways to make bitcoin online by asking for donations or displaying your QR code.
Crypto Interest-Earning Savings Accounts
Effort: Low
Income: Low
Risk: Medium
Earning Potential: 1% to 6%
We've reached a point where we now have crypto savings accounts that can earn interest. They work similarly to fiat currency savings accounts: you deposit money, then earn interest on your account over time.
Typically, these accounts are offered by wallet service providers. You lock your funds into the account, then earn anywhere from 1% to 5% per year. Interest can even be compounded, maximizing your returns even further.
Blockfi is one of the most reputable providers in this space, offering interest rates as high as 6% per year for BTC and ETH savings accounts.
At this point, these savings accounts are risky, and there are few guarantees your money is 100% safe. Of course, critics will argue that the same can be said for banks (of course, your bank account is protected by FDIC insurance).
Get Cashback with Affiliated Retailers
Effort: Low
Income: Low
Risk: Low
Earning Potential: 0.5% to 9% Per Purchase
Some retailers and shopping services now give cashback in crypto. Rakuten (formerly known as Ebates), for example, is a popular Google Chrome extension that offers cashback for customers when they purchase from thousands of websites. The extension works for Groupon, Best Buy, Nike, and other major retailers.
A similar service called Lolli is available for crypto users. Lolli lets you make purchases on major retail websites like CVS, Macy's, or Sephora, then get cashback in bitcoin. Some stores give cashback incentives as high as 9% when paying in bitcoin. Others give you a flat reward in bitcoin.
Pei is another similar platform, letting you unlock cashback in BTC, USD, or gift cards. Every time you shop at Pei merchants, you get cashback directly in your Pei account. Partner retailers include Chipotle, 7-Eleven, and Target, among others.
By taking advantage of these cashback services, you can earn bitcoin just for shopping at your ordinary retailers online.
Play Games to Earn Bitcoin
Effort: Low
Income: Low
Risk: Low
Playing games is arguably the most fun way to earn bitcoin. Yes, you can legitimately play games online and get paid in bitcoin.
Some of these games work in a similar way to faucets, providing a trickle of money to anyone playing the game. These games were more common (and better paying) during the early days of bitcoin, although you can still find certain faucet-style games today (particularly in the digital casino world). Many of these games will pay you a trickle of money as long as you continue to gamble.
Other games let you earn crypto without any type of faucet system. You farm for rare loot or collectibles, for example, then sell it on the marketplace for crypto. Certain collectible ERC-721 tokens, for example, can be extremely valuable.
Other games work like traditional MMORPGs, where you earn digital currency by completing various in-game tasks. That in-game currency has real value on various marketplaces.
Some of the most popular crypto-earning games include Huntercoin (where you earn Huntercoin or HUC tokens for killing monsters), Steem Monsters (a collectible card game with tournament winnings paid in Steem), and Storm Play (a microtask platform where you get paid in Storm).
Playing games to earn crypto is fun, but don't expect to make much profit. Also, FYI, do not get confused with how to earn CryptoKeys dealing with Call of Duty Black Ops 3.
Start a Crypto YouTube Channel or Podcast
Effort: Medium to High
Income: Unlimited
Risk: Low
Creating crypto media – like a YouTube channel or podcast – is one of the best ways to earn crypto online. If you can build a dedicated following of people, then you can earn some serious crypto income.
YouTube doesn't let content creators get paid in crypto. However, there are thousands of YouTube channels dedicated to discussing various aspects of the crypto world. Many of these channels earn advertising revenue from YouTube, but they also earn crypto income in other ways, including:
Referrals: Crypto YouTubers may refer you to exchanges using a referral code. The YouTuber gets paid every time someone deposits money into the exchange through their referral code.
Affiliate Sales: You have thousands of followers interested in cryptocurrency. Send your followers an affiliate link for a crypto wallet, an eBook, an Amazon product, or anything else they might be interested in. Merchants will pay you a cut of each sale ranging from 5% to 50%.
QR Code Donations: The crypto community can be generous, especially if you have a reputation for frequently giving out useful information via your YouTube channel or podcast. Display your QR code or share your public wallet address with your community. Donations may pour in.
Advertising Income: YouTube displays its own advertisements, then pays content creators based on the number of views. However, crypto companies might also approach you and ask to be featured on your channel or podcast. You may be able to negotiate advertising slots for crypto.
As your crypto media empire takes off, the opportunities for earning crypto will skyrocket. During the height of the crypto boom, some YouTubers were making 6-figures per month in advertising revenue.
Build a Website and Sell Advertising Space
Effort: Medium to High
Income: Unlimited
Risk: Low
Build a crypto-focused website, then sell advertising space to crypto companies. A crypto startup preparing for its ICO, for example, may offer you 1,000 of its new tokens in exchange for a one-week advertising slot. A crypto wallet company might pay you in bitcoin to have a banner ad on your page.
When you start a crypto-focused website, your advertising opportunities aren't just limited to Google AdSense. You can join other advertising networks or sell directly to crypto companies. Once you build a website with a significant following, crypto companies will start approaching you with advertising offers.
There are thousands of crypto websites out there, but there are still plenty of niches that remain unfilled in the crypto space. Start a website focused on regional crypto discussions – like keeping up with the latest updates on bitcoin in Ethiopia. Write product reviews, analyze crypto investments, or write technical analysis online. There are plenty of opportunities.
Become a Crypto Influencer
Effort: Medium
Income: Medium to High
Risk: Low
A single tweet or Instagram post from an account with hundreds of thousands of followers can be extremely valuable for a crypto startup company.
Crypto influencers are similar to influencers in any other space. If you can attract a significant following online, then people will pay you to send information to your followers.
Start building a following on Instagram, Twitter, or anywhere else. Maybe you start an account dedicated to crypto memes. Maybe you flex your expertise with the world. If you can build up a following of people interested in crypto, then you can leverage that following to your advantage.
Work for Coins or Projects in Marketing/PR Roles
Effort: Medium to High
Income: Low to High
Risk: Medium
Crypto startups need marketing and public relations (PR) people. They might pay you in fiat currency, but many startups will pay in cryptocurrency.
It's like the early days of Google and Apple where you hear about people getting paid in stock options instead of cash. If you get paid a significant amount of a new token, and then that token explodes with growth, then you could become very rich.
You don't have to have significant marketing or PR experience to provide value to a company. You can start by translating a whitepaper to your native language, for example. Maybe you have social media experience.
Marketing and PR roles can range from grunt tasks to executive and management roles. Apply at multiple crypto companies, then flex your skills wherever possible.
Earn Interest with Crypto Savings Accounts
Effort: Low
Income: Low
Risk: Medium
Crypto savings accounts are now officially a thing. You can deposit crypto into a savings account, then watch that money earn interest while you sit back and relax.
Two of the biggest and most popular crypto savings accounts available toady include BlockFi and Nexo, although BlockFi is the only platform that lets you lock up crypto and earn interest (they're currently paying 7 to 8% interest per year on crypto holdings).
In the last decade, interest rates have been low in the traditional world of finance. Most savings accounts pay 2% interest per year or less. In the crypto world, however, significant opportunities are still available for you to earn interest.
Exercise to Earn Crypto
Effort: Low to High
Income: Low
Risk: Low
Yes, you can legitimately exercise to earn real cryptocurrency. A mobile app for iOS and Android called Sweatcoin will convert your steps into cryptocurrency.
Would you exercise more if you got paid to do it? That's the idea behind Sweatcoin. You install the mobile app, and the app tracks your steps. For every 1,000 steps you take, you earn roughly one Sweatcoin (SWC).
Sweatcoins are not available to be traded on any exchanges. However, the tokens have value within the Sweatcoin ecosystem. You can spend Sweatcoins on video streaming subscriptions, airline miles, eBooks, and even iPhones, for example.
OPM: Earn Bitcoin with Other People's Money
Effort: Medium
Income: High
Risk: High
Earning Potential: $500 – $10,000+
Using other people's money to earn cryptocurrency is more of a gateway to the 'ways' listed above. For many moons, people have used other people's money to get wealthy by obtaining funds to open a business, make an investment or any number of options available once you get money from others. There are also referral business models that focus on OPM Wealth by helping others fix their credit and receive commissions in cryptocurrencies. This is a more discrete way of earning bitcoin profits but one that can stack up very fast due to the nature of assisting individuals in getting money.
Downsides of Getting Paid in Crypto
Getting paid in crypto may sound like a great idea. However, there are certain downsides to getting paid in cryptocurrency, including all of the following:
Volatility: Volatility is the main problem with getting paid in crypto. The amount you get paid today could be worth substantially more or less one month from now. If your bills are also in crypto, then that's not a problem. Most people's rent, mortgage, and insurance bills, of course, are in fiat currency – not crypto.
High-Risk, High-Reward Gambling: When you get paid in crypto, you're gambling. It's a high-risk, high-reward game. It's possible the money you're earning today will be worth 10x that amount in the future. It's also possible that money will be worthless.
Regulatory Changes Can Severely Impact You: Governments worldwide are still trying to figure out how to tax and regulate cryptocurrencies. Some governments have banned crypto entirely. If you get paid in crypto, then your government introduces strict regulations against crypto, then getting paid in crypto is suddenly less attractive.
Changing Tax Requirements: Most governments require you to report all money you earn. Otherwise, you're evading taxes. Most governments treat crypto earnings like property earnings. You need to report any capital gains you've made from crypto. Of course, the tax status of crypto is changing regularly. If you earn significant crypto income, then you could be dealing with tax headaches for years.
Crypto Isn't Widely Accepted: You might make most of your money in crypto, but that doesn't matter if your bills aren't in crypto. Grocery stores, landlords, and banks may not accept crypto payments, for example. Getting paid in crypto can be great – until you need to pay your bills in fiat currency.
Based on these disadvantages, you may or may not want to get paid in crypto.
Tax Treatment for Earning Cryptocurrencies: How Do Taxes Work with Crypto Earnings?
First and most importantly, we recommend talking to an accountant if you earn significant crypto income. Evading income taxes today can lead to enormous fines and jail time in the future. Hiring a good accountant might be the best investment you ever make.
Many newbies assume that the U.S. government ignores taxes on crypto earnings. That's not true whatsoever. The United States government has had official bitcoin-related tax policies since 2014.
If the IRS believes that you have earned significant money by buying or selling crypto, then they will go after you. Similarly, if the IRS believes you are under-reporting income taxes (say, by getting paid half in crypto and half in fiat), then they will also go after you. Tax evasion is illegal, and you can face penalties for unreported income over the last six years (or more, in some situations).
For tax purposes, the IRS has always treated cryptocurrency like property. That means you need to pay capital gains taxes on any crypto profits. It also means you can deduct income using any losses you've made by buying high and selling low.
How much do you owe the government based on your crypto holdings? Here are two steps to take when dealing with cryptocurrency and taxes.
Step 1) Calculate Profits or Losses Using the Buy Date and Sell Date
Figure out how much profit you made from selling cryptocurrency. Did you buy a coin low and sell it high for a profit?
To answer this question, multiply the sale price of your cryptocurrency by the amount of the coin that you sold. Then, subtract how much you originally paid for that crypto. You can also subtract any fees you had to pay to sell that crypto.
The figure you end up with is your realized gain or profit. If you bought high and sold low, then this number will be negative, and this is your realized loss.
Step 2) Separate Short-term and Long-term Gains
Next, you need to determine if your gain was short-term or long-term. Identify the date you purchased your crypto, then note the date you sold it. The period in between the two dates is called your holding period. If you held your crypto for one year or less, then it's considered a short-term gain. If you held it for longer than a year, then it's considered a long-term gain.
The IRS charges long-term and short-term gains in different ways.
Short-term gains, for example, are treated like ordinary income, and they're added onto how much money you made for that year, which means your crypto is taxed at your margin tax rate.
Long-term gains, meanwhile, are calculated as capital gains, which means you pay capital gains tax – not income tax – on your crypto profits. Long-term capital gains tax is generally lower than your income tax. Your long-term capital gains tax in the United States is 0%, 15%, or 20%, based on your taxable income and filing status.
Once you've gone through the above steps, you can add the information to your income tax report then pay your taxes.
Final Word
The curated list of the best ways to earn bitcoin should shed light on the top methods to create cryptocurrency profits for anyone looking to partake in the blockchain revolution.
While purely-speculative, capitalizing on the current cryptocurrency trend may pay huge dividends down the line when the price of Bitcoin could increase in value. So all work and time put into earning bitcoin today could be a multiplied in value should you 'hold' out. Even if you cash-in or spend bitcoin for goods and services in real-time to pay the bills, building your network by connecting with industry leaders who are offering jobs that pay in cryptocurrencies is a quality move to make given the promising future bitcoin has.
From 6,000 BC to 21,000,000 BTC, from having bartered sea shells to issuing banknotes and valuing precious metal markets; how society deals with money's value and purpose has always had its core concepts from the very beginning of civilization. And now, since the dawn of Bitcoin a decade ago, the #DeFi world has begun to rethink the principles and origins of money.
In a nutshell, Bitcoin offers itself up as a unit of measurement, a medium of exchange and a store of wealth value. Bitcoin is infinitely divisible, so no matter how many are lost or become unusable, whatever amount is in circulation has the potential to be used as the programmable money of the future for a long time to come. This 'crypto meme' sums up the bitcoin matrix:
There are more ways to earn crypto online today than ever before. Sure, there are no longer any bitcoin faucets dispensing free bitcoin. But there are now thousands of companies willing to pay you in bitcoin for performing a service. You can find crypto savings accounts, gambling platforms, and cashback services among all the methods reviewed above. Here is a clip from crypto influencer Andreas Antonopoulos on earning bitcoin vs buying bitcoin in 2019:
So what are you waiting for? Follow the methods above to start generating bitcoin profits fast online today.
It's time for everyone to join the crypto party and start Bringing Your Own Bitcoin to the celebration by earning it online. Keep stacking satoshis and get paid in bitcoin fast before the BTC price increases, thus your work and cryptocurrency community contributions increase in value too.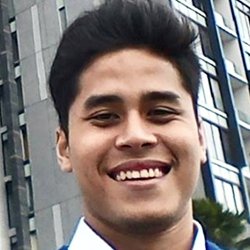 I'm Aziz, a seasoned cryptocurrency trader who's really passionate about 2 things; #1) the awesome-revolutionary blockchain technology underlying crypto and #2) helping make bitcoin great 'again'!