How to Use, Trade and Sign Up to KuCoin Exchange
KuCoin is a popular new cryptocurrency exchange founded by a group of blockchain technology experts. Find out everything you need to know about KuCoin today in our review.
Features
Hong Kong-based crypto exchange launched in 2017
Mobile and desktop trading
Multiple order types across the range of different cryptocurrencies
Deposit Methods
USD
Cryptocurrency
Visa and Mastercard
Pros
Hundreds of cryptocurrency pairs
Developed by experienced blockchain technology professionals
Futures contracts trading
Cons
Limited regulatory oversight
Introduction
KuCoin is a Hong Kong-based cryptocurrency exchange known for its competitive trading fees, KCS token dividends, and flexible regulatory framework. KuCoin might be the most quickly-built exchange in crypto history: the team behind KuCoin assembled in May 2017 and by August 2017, after an angel investment round, the exchange was ready to launch.       
The team behind KuCoin includes a group of blockchain technology experts from major names like Ant Financial, Youling, Jianbang Communication, and iBOX Pay. The goal was to create a low-cost, user-friendly cryptocurrency exchange while offering a safe trading environment for beginner and advanced traders alike.
Today, KuCoin has grown to become one of the top 50 or 60 largest cryptocurrency exchanges worldwide. The exchange's most popular pairs include its KuCoin Shares (KCS), Tether (USDT), Bitcoin (BTC), and Ethereum (ETH) pairs. KuCoin Shares are exchange-based tokens and the native currency of the KuCoin crypto exchange. As a KuCoin token holder, you're entitled to receive a portion of all trading fee revenue earned by the exchange.
KuCoin keeps a surprisingly small portion of its trading revenue: just 10% of trading revenue on the KuCoin platform goes towards the company. 50% of trading fee revenue is sent to KCS token holders, while the remaining 40% is shared with users via the Invitation Bonus (i.e. referral bonuses). Few other exchanges send 90% of trading fee revenue immediately to users.
Another advantage of KuCoin is its surprisingly cheap fee structure. It costs nothing to make a deposit, and most trading fees are just 0.1%. You'll pay small withdrawal fees that vary between cryptocurrencies.
The KuCoin is the interface similar to most other leading exchanges. There are standard trading charts and graphs. You can select from various markets and trade types. KuCoin also tends to have more coins than your average exchange. In the KuCoin whitepaper, the team stated that they wanted to list 50 coins within 4 months of launch. That goal has been met, and today, more than 100 cryptocurrencies are listed on the platform in total.
We also appreciate KuCoin's security: the exchange has not suffered any major security breaches, hacks, or data leaks – at least none that we know of. Of course, KuCoin is newer than most exchanges, so we can't speak to the exchange's long-term security record, but early signs are promising.
Overall, KuCoin lacks the reputation, regulation, and transparency of leading exchanges but has slowly gained transaction volume over the years due to its competitive fee structure and diverse range of cryptocurrency pairs.
Key Features
Key features of KuCoin include:
Multiple Order Types: KuCoin offers limit, stop, post only, and other order types across hundreds of cryptocurrency pairs.
Futures Contract Trading: KuCoin offers a perpetual BTC/USD futures contract with up to 10x leverage through its KuMEX exchange.
KuCoin API: KuCoin's APIs make it easy to integrate the exchange into your existing setup.
Low Fees: KuCoin charges fees of just 0.1%, making it one of the cheapest cryptocurrency exchanges on the internet today.
Supported by Institutional Investors: KuCoin completed an angel investing round in August 2017. Today, KuCoin's website lists IDG Capital and Matrix Partners as its two main investors.
Mobile Apps: KuCoin offers mobile apps for iOS and Android. You can trade on-the-go, view account information, and perform other tasks all through your phone.
KuCoin Shares and Dividends: KuCoin Shares (KCS) token holders earn dividends from 50% of trading fees on the platform. The more KCS tokens you hold, the more dividends you'll earn.
100+ Cryptocurrencies: KuCoin has listed a surprising number of cryptocurrencies. 100+ cryptocurrencies are listed on the exchange, including major market leaders and smaller, more obscure cryptocurrencies.
Cheap Trading Fees: KuCoin has a flat and simple trading fee structure where you pay 0.1% per trade. KuCoin doesn't follow a maker/taker fee model like most other exchanges.
Discounts Available on Trading Fees: KuCoin Shares (KCS) token holders not only earn dividends through the platform, but they also get a discount on trading fees. KuCoin's trading fees are already cheap (0.1%), and KCS token holders can reduce the fee by up to 30%. You get a 1% discount for every 1,000 KCS you hold in your KuCoin wallet.
Limited Regulation: KuCoin doesn't claim to be regulated by any reputable regulatory agencies, although users must still complete KYC/AML verification to handle fiat currency on the platform.
Available Worldwide: KuCoin is available in about 200 countries worldwide, which basically covers the entire world except for sanctioned countries.
Pool-X Staking: KuCoin has a proof of stake mining pool called Pool-X where you can lockup cryptocurrencies to earn rewards.
Other KuCoin Shares (KCS) Bonuses Available: KuCoin distributes 90% of its trading fee revenue back to users. You can earn money on KuCoin through referral bonuses, for example.
KuCoin Currencies and Pairs
According to Coinmarketcap, KuCoin has more than 250 active trading pairs. We find that hard to believe, but it shows just how many cryptocurrencies have been supported by KuCoin at one point or another. In addition to major cryptocurrencies like BTC, ETH, NEO, and XRP, you can find lesser-known cryptocurrencies like Ankr (ANKR), Dent (DENT), carVertical (CV), and SophaTX (SPHTX).
KuCoin Supported Deposit and Withdrawal Methods
KuCoin requires you to complete 2FA verification before depositing funds into your account. Once you've completed 2FA verification, you can deposit virtually any supported cryptocurrencies into your account, including popular cryptocurrencies and lesser-known options. KuCoin gives you a wallet for all tradeable cryptocurrencies on its platform. In 2019, KuCoin announced it would begin supporting instant USD deposits and withdrawals, although you need to use the KuCoin app. Visa and Mastercard deposits are also supported.
KuCoin Registration and Login Process
KuCoin has a straightforward registration and login process. You can access your account immediately after confirming your email address. To deposit funds into your account, you first need to set up two-factor authentication (2FA). You can start trading once funds are in your account with no KYC or AML verification required (there's a 2 BTC per day withdrawal limit for unverified accounts, but that's the only restriction).
KuCoin Trading
KuCoin has a simple, straightforward trading interface similar to most other exchanges on the internet today. You can make limit, market, stop limit, and stop market orders, among other trade types. Choose from one of the hundreds of different cryptocurrency pairs listed on the platform, then buy or sell. You can also trade perpetual futures contracts (BTC/USD) on the platform's KuMEX exchange.
KuCoin Fees
KuCoin doesn't use the same maker/taker model seen in other crypto exchanges, nor does the exchange offer volume-based trading fee discounts. Instead, KuCoin charges a fixed 0.1% fee to both parties for all trades made on the platform. Deposits are free, and for most withdrawals, you just pay the network fee (the BTC withdrawal fee is 0.0005, for example).
Trading Fees: 0.1%
Deposit Fees: Free
BTC Withdrawal Fee: 0.0005 BTC
LTC Withdrawal Fee: 0.001 LTC
ETH Withdrawal Fee: 0.01 ETH
Trading Fee Discounts: 1% discount for every 1,000 KCS held in your wallet (maximum 30% discount)
KuCoin Security Issues and Downtime
KuCoin launched in August 2017 and has had no publicly-disclosed security issues, hacks, or data breaches since launch. Yes, KuCoin is relatively new, but 2.5 years of safe trading history is nothing to joke about. KuCoin appears to have strong security procedures in place. in March 2019, KuCoin's CEO Michael Gan issued a cryptic tweet stating that the exchange was "trying to recover the stolen assets" after other exchanges were hacked. Some interpreted this message to be an admission that KuCoin was hacked, and there was a brief frenzy in the KuCoin community. However, the exchange later confirmed it had not been hacked, and that they were simply trying to recover stolen assets on behalf of the other exchanges.
KuCoin Ease of Use
KuCoin is easy to use for anyone familiar with a conventional exchange interface. If you're looking for a Coinbase-style instant buy option, however, then KuCoin may not be the right choice for you. All trades are made in a conventional exchange interface with charts and graphs displaying the exchange's current order book. KuCoin's chart displays are slightly more complicated and information-packed than an average crypto exchange, which can make things confusing.
KuCoin Trust and Privacy
KuCoin is private about most aspects of its operations. We know the exchange is based in Hong Kong and was founded by a group of blockchain technology experts, but that's about it. The KuCoin whitepaper outlines basic details about the founding team, which includes Michael Gan (CEO), Eric Don (COO), and Top Lan (CTO), among others. That's great, but the lack of regulatory oversight is slightly concerning.
KuCoin Customer Service
KuCoin has a customer support center with service available in English, Russian, Turkish, and Chinese. You can browse through a list of FAQs and common support requests. Or, you can submit a request via online form. KuCoin does not have a toll-free phone number or customer service email you can use to contact the company. KuCoin claims their support team is available 24 hours a day.
KuCoin User Guide: How to Setup and Use KuCoin
KuCoin has a straightforward registration process. Within minutes, you can register for the exchange and make your first trade. Here's how to do it.
1. Sign Up
First, sign up for KuCoin by visiting KuCoin.com and clicking the 'Sign Up' button.
You can sign up using an email address. If you have a Chinese phone, however, then you can also sign up using just your phone number.
2. Verification
Enter your email address or phone number, then click the 'Send Code'. KuCoin will send you an email or text with a verification code. You have 60 seconds to enter that code to move onto the next step.
At the next step, you'll be asked to enter your password. At this point, you have officially registered for the exchange.
KuCoin is not regulated by any major organization, so no further verification is required to start making trades on the platform. As an unverified account, you have a 24-hour maximum withdrawal limit of 2 BTC, but that's the only real restriction.
By completing KYC verification (uploading your government ID), you can avoid that withdrawal limit. Completing KYC also helps you recover your account if you lose access.
You can complete verification at any time by going to your KuCoin.com/account page.
3. Two Factor Authentication
Before depositing money into the platform, you will need to complete two-factor authentication (2FA) using SMS or Google Authenticator.
You also need to set up your trading password.
4. Payment Method
Once you've completed two-factor authentication, you can deposit funds into your account. You can deposit funds using bank transfers or BTC. KuCoin also lets you buy crypto with a Visa or Mastercard credit card.
You can also deposit USD into your account using the KuCoin mobile app for iOS or Android
5. Trading Cryptocurrency
When money is in your account, you can click 'Markets' to view available trading markets. Click any of the available pairs to view charts, order books, and trading history for that particular pair.
As you can see, the KuCoin trading screen is a bit of a mess compared to other cryptocurrency exchanges. There's a lot of market information displayed on your screen by default, including information about different trading pairs on the left-hand side of the screen. Fortunately, you can customize
With all trading pairs, you can make limit, market, stop limit, and stop market orders.
6. Futures and Leveraged Trading on KuCoin's KuMEX Exchange
KuCoin has other trading options available. Click 'Contracts' from the top menu bar to be taken to the KuMEX futures contracts exchange. Click 'Enable Contract Trading' to start trading bitcoin futures. You will have to accept terms and conditions. Then, you can start placing orders immediately with up to 10x leverage.
Currently, KuMEX only offers one futures contract: the bitcoin mini perpetual contract (XBTUSD Mini).
If you've never done futures trading and want to learn more, KuMEX also offers a sandbox where you can make simulated trades. Tutorials are also available directly from the KuMEX trading screen.
7. Withdrawal
Click on your 'Assets' tab then 'Withdrawal' to withdraw funds from your KuCoin account.
Select the token you wish to withdraw, then add the address you wish to withdraw it to. You need to input your trading password and complete 2FA verification.
If you plan on using this withdrawal address frequently, then you can add it as a usual address.
Withdrawals are processed within 30 minutes. Larger withdrawals (more than 100,000 times larger than the handling fee) will be manually processed. Different tokens have different withdrawal fees, although KuCoin's fees are competitive.
Final Word
KuCoin is a Hong Kong-based cryptocurrency exchange with minimal regulatory oversight. The exchange offers hundreds of cryptocurrency pairs, including major cryptocurrencies and smaller, lesser-known options.
Users can also trade futures contracts through KuCoin's KuMEX exchange. You can start making trades on KuCoin as soon as you verify your email address and deposit funds into the platform. No further KYC verification is required unless you want to withdraw more than 2 BTC per day from the platform.
If you want to anonymously trade hundreds of different cryptocurrencies in a platform with minimal regulatory oversight and an excellent dividend model, then KuCoin is a great option.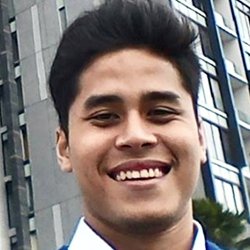 I'm Aziz, a seasoned cryptocurrency trader who's really passionate about 2 things; #1) the awesome-revolutionary blockchain technology underlying crypto and #2) helping make bitcoin great 'again'!