Complete user guide on the new Blockchain.com cryptocurrency exchange trading platform called The PIT.
How to Use, Trade and Join The Pit Blockchain.com Exchange
The PIT is a new "institutional-grade crypto trading platform" launched by Blockchain in summer 2019 after a year in stealth development by a team that includes members from the NYSE, TD Ameritrade, and Google.
Features
Proprietary matching engine and trading platform
Developed in secret throughout 2018 for a July 2019 beta launch
"Military-grade encryption"
Deposit Methods
Bank transfer (EUR, USD, and GBP)
Crypto deposits (BTC, ETH, BCH, LTC, USDT, and PAX)
SEPA (EUR)
Pros
Available for desktop, iOS, or Android
Fastest trades in the industry
Direct connection to Blockchain Wallet
Cons
A limited number of trading pairs at launch
Still charges maker fees (0.02%) and taker fees (0.05%) when trading more than $1 billion per month
Introduction
Blockchain announced a cryptocurrency exchange called The PIT in July 2019. The exchange was star-studded from the very beginning: the introductory video announcing the launch of the exchange featured William Shatner. The exchange was also developed in partnership with experts from the NYSE, TD Ameritrade, Goldman Sachs, UBS, Google, Interactive Brokers, and Revolut. Backed by these high-end partners, Blockchain claims The PIT is the fastest crypto exchange in the world today.    
Blockchain has also designed its crypto trade for both institutional and retail investors alike. It's an "institutional-grade crypto trading platform", which means it's good enough for institutional investors, but also suitable for ordinary retail investors.
That all sounds good – but does The PIT live up to Blockchain's lofty claims?
Well, The PIT genuinely seems to be the world's fastest cryptocurrency exchange because Blockchain claims users can make a trade-in 40 microseconds, which means any cryptoasset trader can make millions of orders each second. The platform was designed by the former Chief Architect of the New York Stock Exchange. It's also housed in Equinix LD4, a premier low-latency trading data center. The PIT calls its matching engine, "Mercury". No other matching engine can process trades more quickly than The PIT's Mercury.
Another nifty feature with The PIT is its integration with the popular Blockchain Wallet. By connecting a Blockchain Wallet to The PIT, traders can quickly move cryptocurrencies from the exchange back to their own secure storage.
The PIT also makes a big deal about its liquidity. To secure strong liquidity, Blockchain has partnered with "global market makers" to allow traders to trade between any trading pairs at any time. Today, there are 26 trading pairs listed on the exchange, including fiat-to-crypto and crypto-to-crypto pairs.
The PIT has a lot of power lying under the hood, but the UI remains streamlined and easy for anyone to use. Advanced traders can customize the dashboard to meet their unique needs, while beginner traders will find an accessible and easy-to-use platform suited to their needs.
Key Features
Key features of The PIT include:
Fastest Matching Engine: The PIT claims to have the industry's fastest matching engine, and we see little reason to doubt that claim. Traders can make millions of orders each second, with each trade completed in 40 microseconds.
26 Trading Pairs: At launch, The PIT supports 26 trading pairs. The PIT optimistically calls this "the Goldilocks zone" of trading pairs. It's not too few and it's not too many: it's just the right number.
Good Global Banking Network Support: The PIT offers a number of easy deposit options thanks to direct connections to the global banking network. You can easily deposit USD, EUR, and GBP via bank transfer. Crypto deposits are also available in BTC, ETH, USDT, and PAX.
Operated from Low Latency Data Center: The PIT's matching engine is already fast, but to make it even faster, it's run from the legendary Quinix LD4 data center, described as "one of the fastest and most reliable" data centers in the world.
Military Grade Security: The PIT claims to offer military-grade security suitable for institutions seeking maximum protection.
Blockchain Wallet Integration: The PIT seamlessly integrates with Blockchain Wallet, the popular crypto wallet software made by Blockchain, using the new Blockchain Connect API. Any funds held in your account on The PIT can be instantly transferred to your Blockchain Wallet to put you back in full custody of your private keys.
Suitable for Beginner and Advanced Investors: The PIT is an institutional-grade platform, although it still tries to cater to retail investors. You can customize your dashboard or leave it as is.
Developed in Secret with Industry Leaders: The PIT has one of the more interesting origin stories of major exchanges. The exchange was developed in secret by a stealth team over the course of 2018. The team included experts from the NYSE, TD Ameritrade, Google, and other leading organizations.
Still in Beta: After launching in July 2019, The PIT is officially still in beta (as of October 2019).
Competitive Fees: The PIT's trading fees are reasonable compared to other regulated providers. You'll pay 0.24% in taker fees and 0.14% in maker fees if trading less than $100,000 per month. Rates continue dropping from there. If those numbers sound weirdly specific, then there's a reason: The PIT's rates are 0.01% lower than Coinbase Pro.
Integrated TradingView Charts: Thanks to the integration with TradingView, The PIT lets you customize your charts with hundreds of technical studies and drawings. Choose from candlesticks to fibonaccis to create your own customized lens into crypto markets.
Available in 200+ Countries: Unlike other highly-regulated exchanges, The PIT is available virtually worldwide. You can sign up for The PIT from 200+ countries.
The PIT Currencies and Pairs
The PIT offers 26 trading pairs at launch. They call this "the Goldilocks zone" of trading pairs because there's just the right number of pairs. There are USD pairs (BTC/USD, ETH/USD, BCH/USD, LTC/USD, PAX/USD, USDT/USD, and XLM/USD), EUR pairs (BTC/EUR, ETH/EUR, BCH/EUR, LTC/EUR, USDT/EUR, PAX/EUR, and XLM/EUR), GBP pairs (BTC/GBP), BTC pairs (ETH/BTC, LTC/BTC, BCH/BTC, and XLM/BTC), ETH pairs (BCH/ETH and LTC/ETH), USDT pairs (BTC/USDT, ETH/USDT, BCH/USDT, and LTC/USDT), and PAX pairs (BTC/PAX, ETH/PAX, BCH/PAX, LTC/PAX, and XLM/PAX).
The PIT Supported Deposit and Withdrawal Methods
The PIT supports fiat currency deposits via bank transfer in USD, GBP, and EUR. You can also deposit any of the supported cryptocurrencies on the platform, including BTC, ETH, USDT, and PAX.
The PIT Registration and Login Process
The PIT accepts users from 200+ countries worldwide. As long as you're not in a sanctioned country (like North Korea), you should have no issue signing up for The PIT. The signup process is straightforward and similar to any other crypto exchange. You can complete registration in 3 minutes, then deposit funds instantly.
The PIT Trading
The PIT offers a unique trading interface compared to other major exchanges. Instead of the minuscule text and number-heavy graphs of other exchanges, The PIT has its own unique design. It uses colors effectively to show market movements. The main trading screen shows the chart of bitcoin's price movements, while you can also see the order book, the buy/sell window, and a list of recent news articles about bitcoin at the bottom. It's a well-designed interface, and you can tell it's a proprietary platform built from the ground-up to be different from other exchanges.
The PIT Fees
The PIT has a competitive fee structure that's similar to other regulated exchanges like Gemini, Binance, Coinbase and Kraken (although The PIT has cleverly priced its fees 0.01 to 0.02% lower than its major competitors).
Maker Fee: 0.14% ($0 to $99,999.99 Per Month) to 0.02% (More than $1 Billion Per Month)
Taker Fee: 0.24% ($0 to $99,999.99 Per Month) to 0.05% (More than $1 Billion Per Month)
SEPA Deposit Fee: $0
SEPA Withdrawal Fee: $0 (Minimum 50 EUR)
USD Wire Deposit: Free
USD Wire Withdrawal: $10 (Domestic) or $30 (Foreign)
There's also a minimum withdrawal amount of $5,000 for foreign wire withdrawals (no minimum for domestic wire withdrawals). A wire withdrawal is considered foreign if the destination bank is anywhere outside the United States.
The PIT Security Issues and Downtime
The PIT launched in July 2019. So far, it's been smooth sailing for the "military-grade security" crypto exchange. The PIT has suffered no major, publicly-disclosed security breaches or data leaks, nor has the exchange gone down for any significant length of time.
The PIT Ease of Use
The PIT is surprisingly easy to use. If the trading windows of conventional crypto exchanges seem intimidating to you, then the beginner-friendly appearance of The PIT may be the right choice. The text is bold and large, and the UI doesn't overwhelm you with colors, numbers, or buttons. It's simple but can be customized to be more advanced.
The PIT Trust and Privacy
Normally, it's hard to trust a brand new crypto exchange. The PIT, however, has been developed by experts from TD Ameritrade, Google, and the NYSE, among other major organizations. The exchange's developer, Blockchain, is also a longstanding member of the crypto community, responsible for generating about 40 million Blockchain Wallets to date. The PIT is headquartered in Luxembourg.
The PIT Customer Service
The PIT has a support center you can contact via online form. Just submit a request and get a response within 1-2 business days. Generally, The PIT's customer service is well-reviewed online.
The PIT User Guide: How to Setup and Use The PIT
Registering for The PIT and using the exchange for the first time is fairly straightforward. Follow these steps to make your first trade.
1. Sign Up
Visit the front page and click "Login" or "Signup" in the top-right corner of the screen.
Enter your name, email address, and password into the form.
2. Verification
The PIT will send you a verification email. Click the link in the message to confirm your email address. Your account will be opened.
3. Two Factor Authentication
The PIT forces you to set up two-factor authentication (2FA) using the Google Authenticator app. 2FA is mandatory on The PIT before you can deposit funds.
After configuring the app on a mobile device, you will be able to generate a passcode that changes every 30 seconds. You need to enter this code every time you attempt to login to your account or withdraw funds.
Next, you will need to complete KYC/AML verification. All users need to be at least Silver Tier KYC to trade at The PIT. You need to provide a legal name, verified email, date of birth, and address.
To upgrade to Gold Tier KYC verification, you will need to provide a photo of a government-issued photo ID along with a photo of yourself. Gold Tier KYC verification allows for higher trading amounts and more features.
4. Payment Method
After completing verification, you can fund your account with cryptocurrency (BTC, ETH, PAX, or USDT), wire transfer (USD from the US or foreign bank), or SEPA (for EUR deposits).
Click Deposit now in the top-right corner to make a deposit. If you haven't completed 2FA verification, then you need to do so at this point.
5. Trading Cryptocurrency
Once money has been deposited into your account at The PIT, and you have completed at least Silver Tier KYC verification, you can begin trading cryptocurrency. There are 26 pairs available at The PIT. Entering trades is easy. Enter the amount you wish to buy or sell in BTC or USD, then choose from a market or limit order type.
6. Withdrawal
You can withdraw money at any point using wire transfer ($10 fee), SEPA (free), or crypto (free with standard network fee).
Final Word
The PIT is a new exchange with a sassy attitude. It's built from the ground up as a proprietary platform, which is why it looks different than any other exchange on the internet today. It's also the fastest exchange on the market today, allowing traders to complete millions of trades each second.
Technically, The PIT is still in beta mode (as of October 2019) after launching in July. The exchange, however, functions well. Thanks to The PIT's partnership with a liquidity pool, liquidity is not an issue for the platform across the 26 tradeable pairs.
If you're looking for a fast, secure, highly-regulated exchange available in 200+ countries worldwide, then The PIT is one of the best options out there, developed by the team at Blockchain in partnership with some of the leading minds in the tech space.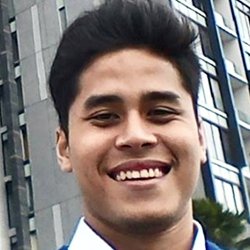 I'm Aziz, a seasoned cryptocurrency trader who's really passionate about 2 things; #1) the awesome-revolutionary blockchain technology underlying crypto and #2) helping make bitcoin great 'again'!