Bitcoin and cryptocurrency users shopping online need to get familiar with the best crypto cashback rewards and rebate platforms. While we have covered the best ways to earn bitcoin, the following top 10 reward apps and rebate websites are must-see must-use options that enable people to earn cash back on your purchases, paid in cryptocurrency.
Many may be familiar with popular cash back services like Rakuten, Honey, Ibotta or Drop for example, but with the emergence of bitcoin many are making the switch to see how to they can get crypto cash back as a great way to pocket extra coin for free.
There are hundreds of millions of Americans and many more hundreds of millions around the world who love to discover deals, clip coupons, apply promo codes and leverage loyalty programs – and now this money-saving movement is making its way into the cryptocurrency market.
While cryptocurrency-centric cash back rewards programs are relatively new, shop and save reward platforms are not yet technology is reinventing their use case and appreciation. Learning how to start shopping smarter (travel miles, credit card points, bulk discounts etc) by receiving cashback reward offers combines the ability to spend money with earning money back from your favorite stores.
We all know how easy it is to spend money online but understanding how to save money shopping on the Internet is not quite as easy and this bitcoin cashback rewards guide is meant to help you learn how to earn crypto rebates easily on your everyday purchases.
Of course not all crypto reward programs are created equally, as the saying applies, "there's no such thing as a free lunch," but utilizing redeemable cashback app services can make saving money fun and easy while simultaneously optimizing earnings. While it may be obvious, bitcoin scams do run wild so pay close attention and do your own due diligence.
From the days of cutting out coupons to shipping back rebates, we encourage all cryptoasset users to take full advantage of the 10 best bitcoin-based cash back reward programs below to lock-in savings.
It is safe to say that any digital-based service offering free money should be met with immediate skepticism and plenty of eye-rolling, but the following list of bitcoin-related online shopping reward platforms are the tried and true, best of the bunch programs to consider.
These crypto cashback apps help you earn money in return after buying a good or service (where a coupon or promo code is applied before you checkout) akin to a rebate.
Cryptocurrencies have evolved from niche tech toys into valuable tokens with a wide range of applications.
Before we jump into the 10 best cash back reward providers, there are three payout distinctions worthy of reviewing for each of the listed:
payment method: research how each of these cash back reward programs send you your earnings (wallet setup instructions)
payment frequency: study whether or not you get paid rewards instantly or if payouts are weekly or monthly
payment threshold qualifications: investigate the amounts required for how much you must generate before redeeming your rewards, as well as checking out each retailers fine print
Now, let's jump right into the most popular cryptocurrency cash back rewards and rebates programs that will help you save money and earn bitcoin when shopping online.
1) Lolli – Crypto's Honey
It's more than just a tenuous correlation. Lolli operates in a similar vein to desktop-based rewards platforms like Honey. All users need to do is download the desktop plugin, which is currently only available for Chrome.
From there, all you need to do is check out the various categories of stores that Lolli provides incentives for, make a purchase, and complete the checkout using the Lolli Plugin, and earn up to a max of 10% Bitcoin in cashback on your purchases.
In total, Lolli is supported by hundreds of different digital stores, each offering its level of cashback on purchases. This includes several well-known names like Macy's, TopShop, Sears, Rag & Bone and more.
This one ranks in at number 3 thanks to the relative ease and intuitiveness, not only of plugging it into your browser but also its clean user interface and simplistic style.
2) Pei – Automatic Cashback in Bitcoin
For a mobile app, Pei appears to have a similar payment system to the likes of MoneyBox, in which it makes immediate cash or Bitcoin contributions to your account whenever you make a purchase on an affiliated card.
All users need to do is download the mobile app, which is free for Android or iOS. From there, you undergo registration, attach your chosen card, and start generating secondary rebates from your payments.
Payments are not immediately accredited to your account as fiat or Bitcoin, which are the two options provided to users. However, each payment from your card that is reflected in your app provides points to your running total.
One of the things that set Pei apart is that the more you use it, the better the cashback and points you receive.
For the moment, users can only obtain USD or BTC through Pei, the company has announced that it will be adding further cryptos in the foreseeable future.
3) Earn.com – Crypto for Contributions
The gig economy has been growing pretty dramatically over the past few years, with users managing to raise some extra income through applications like Lyft, UberEats among others.
Another gig economy app is Earn.com, which allows you to earn cryptocurrencies for completing various tasks. These tasks can be as straightforward as answering questions from dedicated questionnaires, taking part in studies, or answering specific emails.
Each task provides you with a small denomination of Bitcoin. So providing a modicum of your time can equate to some pretty decent returns in the future.
Users set up an Earn.com public profile, enabling others to send messages and tasks to the user without revealing personal contact information. After answering a message or completing a task, you will receive a task reward in bitcoin. You can then cash out to your Bitcoin wallet or Coinbase account.
4) Storm X – Monetizing Micro tasking
Along with having some pretty solid reviews on Google Play, as a relatively well-received mobile app, Storm X emphasizes gamifying daily real-life and digital tasks we're frequently confronted with.
Users can easily get 'plugged' into the app by simply downloading it through Google Play or the iOS app store. From there, you just need to get yourself set up with an account and start earning money from tasks.
Each task within the app rewards users with a certain volume of the platform's in-app currency, known as 'Bolts.' To unlock financial rewards, you have to surpass a certain amount through a range of tasks assigned to you.
One task might ask you to complete a questionnaire for a business like Lyft. Another task might ask you to play a browser game and earn Bolts for participating, inviting friends or providing feedback.
The company claims it has distributed more than 249 BTC and 570 ETH since first launching in 2014.
Along with gamified tasks, Storm also has an in-app store known as the StormShop. Through using this dedicated store, whenever users shop and checkout using the app, they can earn crypto rewards on their purchases.
While the rates of cashback for each of these stores vary, cashback can reach highs of 30%, according to the company.
5) CoinRebates – Exactly What is Says on the tin
"Shop at your favorite online stores and get free bitcoin cashback rewards."
Much as the name suggests, CoinRebates provides a fluctuating level of cashback which is fixed, regardless of how much you spend.
What makes this rank so high in the wide (and increasing) number of cashback and rewards platforms is because of the sheer number of businesses that have partnered up with it over the years that it's been around.
Partner companies include major household names like Walmart, Macy's, Expedia, and even online names like Udemy, Microsoft and Groupon. Depending on which company you were interested in using, cashback ranges from 1.5 to even 20%, with companies like Udemy providing 24 Bits (the platform's currency) per dollar spent.
While this company caters more to a consumer base within or neighboring the United States, this doesn't limit those in Europe from making use of CoinRebates. While the company is based in America, users can capitalize on these rebates in crypto so long as the competing stores provide shipping support to that user's country of origin.
6) BitcoinRewards – Rewards in Multiple Cryptos
In a similar way to Lolli and CoinRebates, BitcoinRewards offers users with a pretty intuitive way of getting on board, connecting their account and crypto wallet and going shopping.
BitcoinRewards offers a great deal of exposure to a large number of stores which range from furniture, high fashion, travel, and beauty. The level of cashback that users can obtain does fluctuate depending on the store you're buying from. But these generally range from 1.6% for purchases from stores like Game, to even 16% for the online education platform – Udemy.
Along with providing a significant amount of variety when it comes to stores and rebates. One of the other net positives of using BitcoinRewards is that it continually refreshes its social media and front page with a range of time-sensitive promotional offers. Currently, these include discount codes and higher cash-backs from Rosegal and Contiki.
One of the downsides that you have is that the platform itself is overly busy, which can really throw people off and leave them feeling confused by the prospect of using the platform.
7) Steem – The Crypto-Community's Answer to Medium
While Steem doesn't essentially fall under the category of being a rewards app, it does offer some better system of compensation for your time. In a similar way to Earn.com, users that decide to become contributors to Steem as a content creator can earn Steem tokens depending on how well-received their article/s are/were.
Having its associated cryptocurrency exchange means that any Steem tokens that you obtain from creating content can immediately be sold for USD or other denominations of cryptocurrency, effectively monetizing your time.
Sign-up operates in the same way as Medium – making it pretty easy to get started as a content creator, or just to peruse the wide variety of news stories already on the platform.
8) TV-TWO – Monetize Your Viewing Time
One of the more impressive and, let's face it, much sought after ways of monetizing your time is through taking the time that you would normally be spending watching TV, or watching videos online and making money from them.
Well, this is the underlying premise behind TV-TWO, which offers digital incentives for users that use its dedicated app to watch content from its pool of direct and associated content creators.
Currently, the app is available for Android, iOS, as well as for popular TV manufacturers like LG and Samsung.
To get started, all you need to do is download the app on your chosen operating system, television, or app store. From there, you will need to scan the QR code that shows up on the screen of your device. This allows your app to sync up with the television or tablets that you intend to use TV-TWO on.
TV-TWO incentivizes users to watch content through its app using Ethereum-based ERC20 tokens, which can be exchanged for other fungible tokens.
9) Captain Bitcoin – Crypto for Watching ads
Nobody likes being forced to watch a 30-second YouTube advertisement. You don't earn any rewards for viewing the advertisement.
That's why it's nice to see platforms like Captain Bitcoin offering an interesting alternative. Instead of just throwing advertisements in front of users, CB offers users financial incentives to watch particular adverts from a range of broadly known companies to the more niche blockchain-based companies like Decentraland.
The reason that Captain Bitcoin ranks here is only down to it being a relatively new project, having only recently launched. With that said, there is much to look forward to from this project.
10) SatsApp
SatsApp is a well-known crypt project launched by the same team behind SatsBack and CasaHODL. Although SatsApp is well-known, the platform has mixed reviews to date, mostly due to its limited accessibility.
According to the team, SatsApp is only available to Casa Gold, Platinum and Diamond members. All the same, it's one of the few platforms out there that makes use of both Bitcoin and its layer-2 Lightning Network.
Available both on Android and iOS, the application allows users to quickly make payments using the platform, while also earning rebates from the same ones.
Crypto Cashback Companies to Keep an Eye on
FOLD
Coinseed
Metal Pay
Nuo Network
Birdchain
One particular company that is worth keeping an eye on this month is FOLD, which just announced its successful capital raise of more than $2.5 million. The overarching objective in mind with this new capital is to provide retail stores with a seamless way to take payments using Bitcoin.
Product lead for FOLD Will Reeves has stated that the product will be offered to businesses interested in the company's subscription service:
"When people spend fiat at retailers they will receive BTC rewards. They can spend those rewards or withdraw them to an on-chain address. In the future, we are releasing an update that allows people to withdraw rewards directly to lightning, which will lower fees and make it more usable."
There is another cryptocurrency cashback app by the name of Coinseed, who focuses on making cryptoasset investing easy but also on getting cash back in crypto from places like Amazon, Walmart, Ebay and local restaurants.
The future looks bright for cryptocurrency rebate and cash rewards platforms.
Many of the websites and mobile apps listed above allow you to legitimately earn crypto online with limited risk. In exchange for completing simple tasks, buying certain products or playing certain games, you can earn significant crypto rewards in exchange for utilizing their services.
We will also be reviewing each of the individual platforms in the near future, so be sure to check back and see how all of these individual crypto cash back service providers work.
Try out one of the above websites today and start earning crypto through a rebate, cashback, and rewards platforms.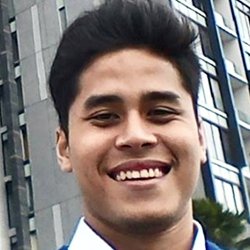 I'm Aziz, a seasoned cryptocurrency trader who's really passionate about 2 things; #1) the awesome-revolutionary blockchain technology underlying crypto and #2) helping make bitcoin great 'again'!