BlockFi, with its crypto interest accounts and crypto backed loans, is a crypto wealth management platform that lets you save, earn and borrow money with crypto.
BlockFi products, found online at BlockFi.com, offer high-interest crypto accounts and low-cost credit system where you can earn interest on your cryptocurrency holdings or borrow USD by locking up crypto as collateral.
What is BlockFi?
For cryptocurrency holders in the emerging decentralized finance arena, there's more than one way to skin a cat when it comes to investing. The first and most common of these is simply to buy and hold one or more digital assets as part of a long term investment portfolio.
But another of these is to make these same assets available as part of a broader pool of capital. For what purpose? For borrowers to borrow and provide collateral/repayments towards. The second method is becoming an increasingly popular method of approach for holders looking to ensure that their time isn't wasted when holding crypto.
And considering the fact that some of these tend towards flexibility and competitive interest rates, it's no surprise that they're gaining traction. One of the more popular among them includes BlockFi, which had its origins in a desire to offer a deeper level of sophistication to financial products and services for those within the blockchain economy.
"For years, crypto investors haven't had access to basic financial products in the blockchain ecosystem. BlockFi bridges this gap by providing access to high-interest crypto accounts and low-cost credit products to clients worldwide."
With an initial selling point like this, it makes sense for us to delve into BlockFi loans and interest offers as one of a growing list of investment opportunities for bitcoin hodlers and crypto enthusiasts.
Find out everything you need to know about BlockFi and it's crypto loans and savings accounts today in our review.
BlockFi Crypto-Backed Loans Interest Account Overview
As of October 2019, BlockFi claims investors can earn up to 8.6% annually by depositing money into their BlockFi Interest Account (BIA). You earn monthly interest payments on your Bitcoin (BTC), Ether (ETH), and Gemini Dollar (GUSD) balance.
You can also borrow money through BlockFi. Just lock crypto (BTC, ETH, or LTC) into the platform, access 50% of the value of that crypto, then pay interest rates of 4.5%. You can borrow money for anything from homes to cars to businesses.
Cryptocurrency is becoming more mature and mainstream. We're starting to see the emergence of modern banking infrastructure within the crypto space. A few years ago, a regulated crypto savings account would have seemed crazy. Today, it's just another way for investors to maximize their crypto holdings.
Today, BlockFi claims to be the world's first and only interest-earning crypto account that offers compound interest. The company is based in New York City but retains a business address in Jersey City, New Jersey. BlockFi was launched in August 2017.
Having been established back in 2017, BlockFi began with the motivation of providing more financial services and real use cases for the cryptocurrency world. Founded by Zac Prince, the company has proven to be a successful prospect for customers and investors in such a short window of time.
In August 2019, for example, the company managed to secure Series A fundraising thanks to Valar Ventures of over $18.3 million and a shoestring staff of only 40 people at the time. This round of funding also included a large amount of support from follow-on investors and backers, including the following:
"Winklevoss Capital, Galaxy Digital, ConsenSys Ventures, Akuna Capital, Avon Ventures, Susquehanna, CMT Digital, Morgan Creek and PJC" according to the BlockFi team.
It's pretty clear from this extensive list of investors that they're enthralled with the prospects that BlockFi's vision generally entails. According to the website, this vision comes with a good number of use cases and ever-green content for new and existing investors.
With that being a quick look back, whereabouts is BlockFi now? Currently, it offers solutions for users which include Crypto Interest Accounts and Crypto Backed Loans, which we'll be delving into in more detail.
BlockFi Features
Key features of BlockFi include all of the following:
High-Interest Crypto Accounts: Earn interest on your BTC, ETH, and GUSD. Just deposit funds into BlockFi, then earn interest of 8% per year, compounded monthly.
Low-Cost Credit Products: Borrow money through BlockFi at rates of 4.5%. You lock funds into the platform, then get a loan at up to 50% of the value of that crypto.
Supports Three Cryptocurrencies: BlockFi supports bitcoin (BTC), Ether (ETH), and Gemini Dollar (GUSD) deposits (for savings accounts) and BTC, ETH, or LTC collateral for loans.
Avoid Getting Taxed on Crypto Gains: If you sell your crypto today, then you can access cash immediately. However, there are also tax implications here. You must pay capital gains tax, for example, because the IRS treats cryptocurrency as property. BlockFi emphasizes its tax benefits as one reason to lock funds into the platform.
Flexible Repayment Plans: BlockFi's repayment plans are flexible and can be customized to meet the unique needs of customers. After you receive US Dollars in your bank account, you are required to pay interest on the loan on a monthly basis before using your final repayment to pay back the full amount of the loan using BTC or ETH.
Easy Loan Calculator: BlockFi has a loan calculator that makes it easy to see how much collateral you need for your desired amount of cryptocurrency.
Fast Application Process: BlockFi has a fast and easy application process. Users can specify their desired loan terms and submit their application. BlockFi responds to most users within a few hours. BlockFi will check to make sure you pass their loan qualification criteria.
No Credit Checks: BlockFi does not use your credit score to calculate lending terms. In fact, BlockFi doesn't even perform a hard or soft credit check, which means taking out a loan with BlockFi will not impact your credit score in any way.
No Minimum Deposits or Fees: BlockFi initially launched with minimum deposits of 0.5 BTC, 25 ETH, or $2,500 USD. In September 2019, the company dropped these requirements and no longer charges fees.
No Early Withdrawal Penalties: The BlockFi Interest Account (BIA) offers up to one free withdrawal per month. There are no early withdrawal penalties.
Savings Accounts Available Worldwide: BlockFi's savings accounts are available to investors around the world over the age of 18. Savings accounts are not available to anyone in the European Union or the states of New York, Connecticut, and Washington, nor are they available to residents of countries sanctioned by the United States.
Only Pay Interest: BlockFi only requires you to pay interest on your loan. Then, you pay off your principal at the end of the loan.
Refinance or End Loan After Period: After 12 months, you can choose to refinance your loan at the current rates or pay off your principal and end the loan.
Borrow Money for Anything: BlockFi lets you borrow money for anything from cars to credit cards to homes. A traditional lender might analyze your credit score and business plan. BlockFi, however, lets you borrow money for anything you like. As long as you have the collateral, you can borrow up to 50% of the value of your crypto holdings.
Not Subject to FDIC or SIPC Protections: When your money is in a traditional American bank, that money is protected by the Federal Deposit Insurance Corporation. If the bank loses that money or goes bankrupt, then FDIC will reimburse you up to a certain limit. BlockFi does not have the same protections.
How Does BlockFi Work?
BlockFi currently pays interest of around 8% to 9% per year, compounded monthly. How does the company award interest rates like this?
BlockFi awards crypto-backed loans to anyone willing to lock up crypto. Loans are awarded at a maximum initial LTV of 50%. That means if you lock up 1 BTC in the platform at a current price of $8,000 per BTC, you can receive a maximum loan of $4,000.
Interest rates start at 4.5%. The loan lasts 12 months. There's an option to prepay or refinance the loan at the end of your term.
You can use the crypto-backed loan to do anything – pay off a credit card balance or buy a home, for example. BlockFi also claims businesses have used their lending services to payroll financing and expansion. Plus, there are certain tax benefits to borrowing from your crypto assets instead of selling.
Some of the advertised uses for BlockFi according to the official website include:
Earn compound interest on your BTC and ETH holdings
Use bitcoin to buy a home by taking out a home loan with BlockFi
Buy a car with crypto by taking out an auto loan with BlockFi
Diversify your investment portfolio with a loan
Pay down credit card debt with crypto
Fund business expansion or payroll using crypto
Legally speaking, BlockFi is classified as a secured non-bank lender offering US Dollar loans backed by crypto assets. The organization operates under Article 9 of the Uniform Commercial Code (UCC), and BlockFi files UCC-1 financing statements with each of its borrowers' states (the company currently operates in around 35 U.S. states).
All funds are held with Gemini, the licensed cryptocurrency exchange and registered custodian also based in New York City. Loans are issued into customers' bank accounts in US Dollars. BlockFi has also partnered with third-party loan servicer Scratch to manage loan contracts and repayments.
What happens if the customer defaults on payments? What happens if crypto prices plummet? In this situation, BlockFi can take possession of the equivalent amount of cryptocurrency needed to pay off the rest of the loan. Remember: borrowers are required to lock up twice as much crypto as their desired loan amount.
As mentioned, there are two specific services that the BlockFi team provides for its users – the BlockFi Interest Account and Crypto-Backed Loans. To begin with, let's start with the BlockFi crypto loans, then we'll be taking a look at interest accounts, how easy it is to get one started, and how they compete against some contemporary services out there.
How to Take Out a Loan with BlockFi
Taking out a loan with BlockFi is straightforward. First, you must meet three basic requirements:
Minimum of $15,000 in crypto assets
No liens on assets (including tax liens)
No bankruptcies
Once you've confirmed these requirements, you can proceed with the rest of your BlockFi loan application:
Step 1) Visit BlockFi.com and create an account at https://app.blockfi.com/signup
Step 2) Click on the Loan tab
Step 3) Click Apply and complete KYC/AML verification by providing your personal details, social security information, and financial history
Step 4) Review your loan and sign the loan agreement
Step 5) Transfer collateral to BlockFi's secure storage wallet
Step 6) Wait a few hours for BlockFi to verify your request
Step 7) Receive the loan the same day in US Dollar via a wire transfer to your bank account (or via stablecoin to the wallet address of your choice)
Step 8) Start making interest-only payments using USD, BTC, ETH, or LTC
Step 9) Pay off the principal in one payment at the end of the term or refinance at current rates
For those that want to secure a loan through the use of BlockFi's dedicated account, we'll be going through the kind of conditions, available currencies as down payments for collateral and the kind Loan to Value ratios.
To begin with, the kind of flexibility that users have is roughly at the same level as we see from interest-based accounts. In contrast, users can place down collateral from Ethereum, Bitcoin and Litecoin which, while restrictive, allows for some of the more popularly held cryptos to be provided as a means of borrowing against their value.
These same loans are not for the average crypto holder, however. The reason for this is because of the Loan to Value ratios being relatively fixed at 50%. As a result, users will need to put forward a pretty substantial amount of crypto in order to secure that loan.
For example, if you wanted to take out a loan for $10,000 and use Litecoin, Ethereum or Bitcoin, each would have a 50% LTV, meaning that you would need to provide 2.5 BTC, 115.05 ETH or 372.72 LTC respectively.
While this makes them a little less accessible for the average person, these same crypto loan accounts can be used for anything from starting a business, paying down on debt, securing a mortgage, etc.
Much like starting an interest account, it's straightforward to set out a loan application, all you need to do is calculate what exactly you would like to borrow, set out which address you intend to pay the crypto collateral into, input your bank information, sign the document and await confirmation, which can take a few days.
While the interface is pretty easy to walk through, the issue you'll find is that the condition of loan repayments aren't made readily apparent to the user, which can be a point of contention if you would like to know that kind of thing beforehand.
For those that are interested in taking a look at the legal side behind these kinds of loans, you can take a look at one of the draft loan documents from BlockFi here.
Be sure to check out the BlockFi website and range of products right here.
How to Apply for BlockFi Interest Account (BIA)
The BlockFi interest account is available to anyone over the age of 18 living in most parts of the world. You cannot sign up for a BIA if you live in New York, Connecticut, or Washington or if you live in the European Union. You also cannot sign up if you reside in a nation sanctioned by the United States or are on any watchlists. After verifying you meet these requirements, you can proceed with the signup process:
Step 1) Create an account at https://app.blockfi.com/signup
Step 2) Click on the Deposit tab
Step 3) Complete the application process and verify KYC/AML information
Step 4) Transfer BTC, ETH, or GUSD to BlockFi's secure storage wallet
Step 5) Receive monthly interest payments on your balance
The team summarizes what its Interest Account amounts to for its users within the website:
"The BlockFi Interest Account (BIA) lets you earn compound interest on your Bitcoin, Ether, and GUSD. Simply store your crypto at BlockFi and earn interest paid out in Bitcoin, Ether, and Gemini Dollar every month."
Much like other accounts out there, users can choose to deposit their chosen cryptocurrencies in order to unlock annual compound interest for however much they place within the account.
With an account like this, we'll be assessing it in a couple of areas: the variety of cryptos you can deposit, its compound interest rates, and just how easy an account is to set up including the flexibility of moving assets in and out of the account.
On the first hurdle, BlockFi doesn't provide as much variety for the kinds of digital assets that users can invest.
According to the website, there are only three available assets – these being GUSD, Bitcoin and Ethereum.
While this does simplify matters if you're a newcomer to space. For those that already have their fair share of major cryptos and altcoins, the latter will find themselves only being able to capitalize off a percentage of their holdings. 
The plus side of being relatively restrictive is that it provides users with a pretty clear, easy to navigate interface.
Allowing them to see what exactly they have in their account's, how much interest they've obtained, and what kind of transactions have taken place.
Along with this clean interface, the whole process of withdrawing and depositing with these accounts is relatively quick too.
Users only need to click deposit, copy the wallet address, and send the amount to add to their running account total.
Meanwhile, in order to withdraw, you just select the amount you want to take out, add your wallet address and you're done.
This ease for both withdrawals and deposits is something that it has as a distinct advantage compared to other interest-based accounts out there.
Some of which place you in some month-based obligations for better interest rates which, while good for obtaining additional revenue, takes away some autonomy.
With flexibility and ease of use for its users, how does it perform compared to other services out there in terms of interest rates? Pretty good in comparison.
BlockFi provides its users with fixed annual interest rates on all three of the assets, with Bitcoin providing one of the best rates available (6.3% in contrast with Celsius – currently 5.06% – and Crypto.com – 4%) along with GUSD, which stands at 8.6% compared to currently declining levels on both the previously mentioned Celsius, with the latter Stablecoin rates decreasing over the last 2 months.
The same applies to Ethereum, which remains fixed for BlockFi users at 4.1%, while Celsius is at 3.5% and Crypto.com at 3%.
One of the things to bear in mind is the fact that these other platforms require users to hold some volume of the platforms unique token/s in order to unlock better interest rates.
While this does provide some net benefits for users, it adds an entire additional level of requirement from the user, especially for a platform like Crypto.com, which necessitates a stakeholding of more than $1,500 in order to unlock these benefits.
Considering the fact that some users aren't major holders to the point that investing in app-specific utility tokens would not be an easy task, for BlockFi to provide these interest rates right from the outset is a major advantage.
About BlockFi Crypto Company
BlockFi is led by Zac Prince (CEO and Founder). Prior to launching BlockFi, Prince was part of two successful acquisitions, including Admeld (acquired by Google) and Sociomantic (acquired by DunnHumby). In terms of banking experience, Prince led business development teams at Orchard Platform, a broker-dealer and RIA in the online lending sector, and Zibby, an online consumer lender.
Other listed members of the BlockFi team include Flori Marquez (Co-Founder and VP of Growth), Rene van Kesteren (Chief Risk Officer), and Mahesh Paolini-Subramanya (CTO).
BlockFi is headquartered in Jersey City, New Jersey. You can view the address and contact information for the company here.
Since launching in August 2017, BlockFi has raised over $60 million in funding through four investment rounds. The last round took place on December 2018. Investments have come from notable names like ConsenSys Ventures, Kenetic Capital, SoFi, Galaxy Digital (run by Mike Novogratz), and Morgan Creek Capital (run by Anthony Pompliano).
While it is an interesting kind of summary/selling point for users to have quick and easy set-up, the company leadership has made it a focus on accessibility for new and existing investors in the crypto space to get started easily with the company and setup either one of the two accounts they offer.
What is BlockFi's Crypto Speciality?
As you can see, it is pretty straight forward to setup a new BlockFi user account, as we would expect from a company that places more value on informing its users of blockchain and products on top of it.
As you'll notice with some of the screenshots here, the process is relatively streamlined; with users only needing to provide some rudimentary information.
This info includes; first and last names, email address, which is then followed by confirmation code which is sent to your email in order to effectively get your account set up.
On this next page, you'll want to check your email for a 6 digit activation code for your new account. Once you have this punched in, you'll be able to enter your brand new account.
What you will notice, however, is the fact that the options are all opaque and/or greyed out.
This means that they're not available to you just yet. Much like some of the other products in this same vein, you'll need to pass some KYC protocols in order to actually open interest or loan based accounts.
The turnaround for some KYC checks can be a deal-breaker, but BlockFi doesn't seem to fall into that trap, luckily. While there are sometimes waits of days in order to have your information and proof of address validated. BlockFi, at least from personal experience, was good to go within an hour.
One of the net advantages of BlockFi is their content, which is an active blog within the website that sets its apart from some of the other platforms and services out there in the same sector.
Why exactly is this the case? Simple: if you're a rank outsider to investing in one of these Interest Accounts, investing in cryptocurrencies and investing in general, having a library of articles that go over some important factors to consider in investing can make a real difference.
So what does this blog provide for its users actually? For the moment, it's been running since the beginning of 2018 and actually consists of (as we mentioned earlier) evergreen content on the big topics for investors.
One of the first articles published by the company includes a comprehensive article on cryptocurrency-related tax law, for example, along with others on the subject of loan and investment structuring, including a break down of what to consider when dealing with capital gains tax.
Now, it sounds like a really unusual digression to just dip into the company's blog for this amount of time, but if you're brand new to this field, if there are two things you're strapped for its industry knowledge, for one, and the second is patience. As a result, any company that actually helps to educate new and existing users is a welcome addition.
If you haven't had the opportunity to check this part of the website out and feel the need for more insight into tax law and other elements you feel you should know for crypto investing. Be sure to check out the full blog right here.
Final Word
BlockFi is a unique entrant to the crypto space. It combines modern banking infrastructure with crypto, giving us a savings and loan platform for all types of financial needs. You can borrow money at flexible terms through BlockFi. Or, you can save money using the platform's attractive interest rates.
BlockFi isn't just some random startup, either: the company has received over $60 million in funding through four investment rounds from some of the biggest investors in the crypto space. BlockFi has also partnered with Gemini for crypto custody.
For all of these reasons, BlockFi is one of the easiest and most accessible ways to maximize the value of your crypto holdings.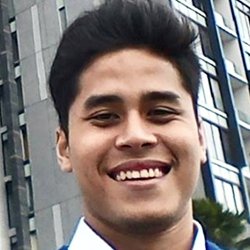 I'm Aziz, a seasoned cryptocurrency trader who's really passionate about 2 things; #1) the awesome-revolutionary blockchain technology underlying crypto and #2) helping make bitcoin great 'again'!