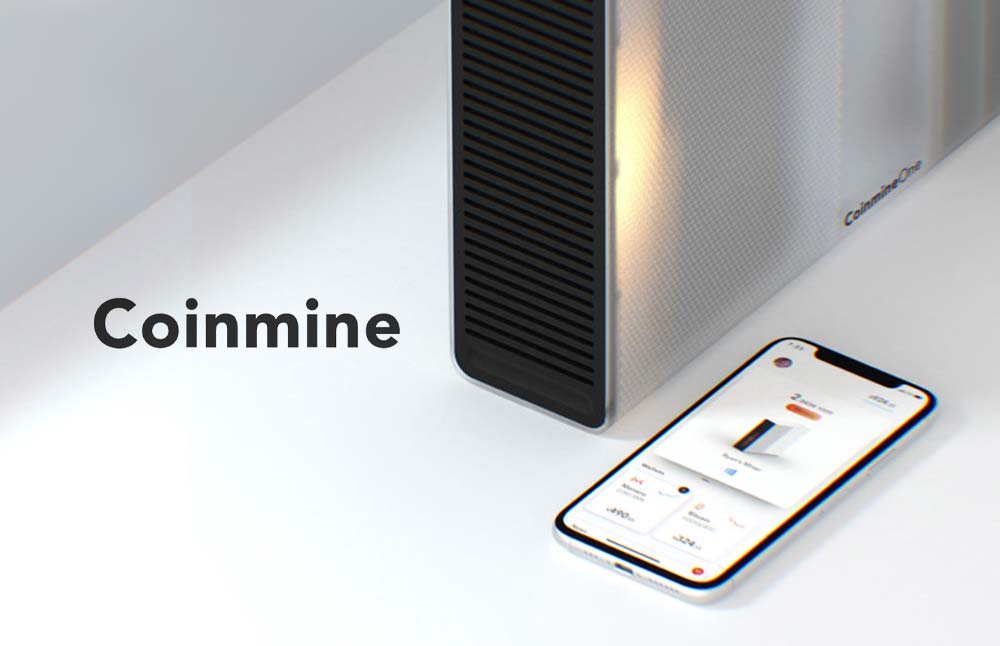 Coinmine is an in-home crypto mining machine priced at $799. You plug in the all-in-one CoinmineOne miner, then it goes to work mining one of several different cryptocurrencies.
What is Coinmine?
Coinmine is a California-based crypto startup that makes a single product: the Coinmine One all-in-one crypto miner. Coinmine One has a clean design that has been compared to a Mac. It's also stupidly easy to use: you plug it in, connect it to your Wi-Fi with the mobile app, then it mines crypto at home.
When launched in 2018, Coinmine was priced at $799. Today, in October 2019, Coinmine One is priced at $699. It's available in black or white and ships within 4 to 8 weeks.
Inside Coinmine One, there's a full bitcoin lightning node along with staking services. Updates are installed over-the-air. As advertised, you just plug in the device and let it mine the cryptocurrency of your choice.
Coinmine One is not designed to mine bitcoin: the device allows users to profitably mine Monero, Zcash, Grin, and Ethereum. These cryptocurrencies all have a low enough threshold that an average hobby miner can get a small return on investment.
In June 2019, however, Coinmine, who is backed by Coinbase and SocialLeverage, introduced an update allowing users to get paid in bitcoin – although the device still doesn't actually mine bitcoin. Instead, you mine one of the four cryptocurrencies above, and then Coinmine instantly converts that coin into bitcoin at the highest rate on your behalf.
Now for the fun stuff – how much money can you make with Coinmine? A company spokesperson claims Coinmine One generates about $15 to $20 per month of bitcoin in USD prices. That may sound lackluster, especially considering one report claimed it would take Coinmine One "45 years to pay for itself." Obviously, however, if BTC prices go up, your ROI will change based on the BTC you have already accumulated.
Coinmine Features
Some of the selling features of the Coinmine One include:
Plug and Play: You unbox Coinmine One, plug it into an electrical outlet, then start mining cryptocurrency within minutes.
Controlled from iOS or Android: You control Coinmine One from the Coinmine app for iOS or Android. All interactions with Coinmine One take place through this app. You select which cryptocurrency you want to mine through this app, for example.
MineOS: Coinmine has a built-in custom operating system called MineOS.
Over the Air Updates: Coinmine will deliver over the air updates to MineOS continuously – like a Tesla. These are substantial updates that significantly impact the machine, adding new cryptocurrencies and staking options.
Mine Four Cryptocurrencies: Coinmine lets you mine four different cryptocurrencies, including Monero (XMR), Zcash (ZEC), Grin (GRIN), and Ethereum (ETH). These cryptocurrencies were deliberately chosen because the difficulty is low enough that hobby miners can still make a small profit.
Quiet (40dB): Coinmine is surprisingly quiet compared to conventional crypto miners, clocking in at 40 decibels when running. For comparison, the average person whispers at 30dB and a normal conversion is 60dB.
Bitcoin Mode: Coinmine has something called 'Bitcoin Mode' where your mining earnings are converted directly to bitcoin, allowing you to withdraw mining profits in bitcoin instead of in XMR, ZEC, GRIN, or ETH.
International Shipping to Select Countries: Coinmine officially ships to the United States, United Kingdom, Canada, and Australia, although dozens of other countries are currently listed on the online order form.
Buy with Crypto or USD: Coinmine One is available for $699. You can pay in crypto or USD.
Financing Available: Coinmine offers financing through Quadpay, dropping the total down to four interest-free payments of $174.75.
Toggle Lights and Sound: Coinmine One has lights and sound. However, you can turn these features off with a tap.
Built-in Wallet: As part of its all-in-one solution, Coinmine sets you up with a wallet. You can with
Available in White or Black: You can buy Coinmine in two color options – white or black.
Discount on Bulk Purchases: If you buy three or more Coinmine One units, you will receive a 5% discount on your total purchase. If you buy 10 or more units, you will receive a 10% discount.
Coinmine Takes a 5% Cut: It's important to note that Coinmine takes a 5% cut of all crypto that you mine. This cut goes towards supporting Coinmine's operating system (MineOS) and providing over-the-air updates.
Staking Support Coming Soon: Coinmine plans to support Cosmos staking in the near future, allowing you to take advantage of a proof of stake (PoS) cryptocurrency instead of the proof of work (PoW) cryptocurrencies currently supported.
Ships in 4 to 8 Weeks: Don't expect to get your Coinmine One immediately after ordering. Current shipping times are 4 to 8 weeks.
How Does Coinmine Work?
Coinmine One is straightforward to use. As advertised, you plug the device into an ordinary electrical socket, then let it sit on your desk mining cryptocurrency.
Coinmine describes their device as "the first all-in-one crypto hardware for everyone." You could build your own bitcoin mining rig for a cheaper price, then install your own bitcoin lightning node. However, Coinmine has done all of the hard work for you, then packaged it into a nice-looking white or black case.
You don't actually connect to the Coinmine One miner with a mouse or keyboard like you would with an ordinary computer. Instead, setup takes place entirely over the Coinmine mobile app from your iOS or Android device.
You can run Coinmine One anywhere you have electricity and a Wi-Fi connection. Here's the basic process you use to get started:
Step 1) Plug Coinmine One into an electricity outlet
Step 2) Install the app for iOS or Android
Step 3) Connect your Coinmine One to Wi-Fi through the app
Step 4) select the coin you want to start mining with a single tap
That's it. Coinmine One will start mining that cryptocurrency 24 hours a day, 7 days a week.
Coinmine One Technical Specifications
Coinmine One's technical specifications are surprisingly low, which is why you're able to buy a crypto miner for under $700.
Coinmine One uses less power than a PlayStation 4, for example (120 to 160 watts, depending on the cryptocurrency you're mining). It also uses an AMD Radeon RX570 GPU, a midrange video card that is currently available for around $150 to $180. Here is a look at the hash rate power the CoinmineOne crypto hardware device provides:
Full tech specs include:
Hashrate: 29 Mh/sec (ETH), 900 h/sec (XMR), 2.7 gps (GRIN), 300 sols/s (Zcash), 4000 to 5000 sats/day (BTC)
GPU: RX580 8GB GPU
CPU: Intel Celeron CPU
RAM: 8GB RAM
Dimensions: 15.47" x 12.71" x 3.15" (393mm x 323mm x 80mm)
How Much Money Can I Make with Coinmine?
To their credit, Coinmine doesn't advertise their device as a moneymaking machine that lets you get rich quick overnight. Instead, they provide more reasonable expectations.
So how much money can you make with Coinmine One?
Coinmine claims you can earn about $15 to $20 per month by mining cryptocurrency with the device. Taking into account electricity prices, however, your returns will drop substantially.
At today's bitcoin prices, it will take about 45 years to earn a positive ROI on your Coinmine One purchase, assuming you're paying average US electricity rates. This ROI also assumes that difficulty and prices stay the same and you're not paying taxes on your income.
It's true that you can make a profit by mining crypto with Coinmine One – it's just not a big profit. Here's how much money you can expect to make:
Ethereum: $1.25 to $1.50 per month
Monero: $0.50 to $1.00 per month
The returns on the other cryptocurrencies are more variable depending on difficulty and prices.
It's important to remember that if crypto prices rise substantially, then your ROI also increases substantially. The money you have already accumulated just became more valuable.
About Coinmine
Coinmine is based in West Hollywood, California. You can contact the company using the contact methods found here.
Coinmine is led by CEO Farbood 'Farb' Nivi. Nivi is also CEO and co-founder of Orchestra One, a web-based scheduling, payments, and communication system for private healthcare practices.
In August 2019, Coinmine announced a $2.5 million seed round of financing. The round was led by Los Angeles-based M13 Ventures, Republic Labs, Gumi Crypto, and early Uber investor Shervin Pishevar. The company has
Coinmine claims that the company grew 50% month-over-month between April and August. They also reported that 10% of customers became repeat purchasers and fewer than 4% returned their Coinmine One miners.
Final Word
Coinmine has created the first all-in-one, plug-and-play crypto miner. It's the easiest way to mine cryptocurrency from home and it's not even close. It's a sleekly-designed white or black device that won't look out of place in any modern office.
And yes, Coinmine One will literally mint money from your home. Within minutes of plugging it in and setting it up with your iOS or Android device, you're already making money.
The bad part, of course, is that you're not going to make much money – even with cheap electricity prices. Because of the low tech specs, you're going to struggle to ever break $2 per month in profit.
If you're looking for the easiest entry point to crypto mining, then Coinmine One is certainly the best option. More serious crypto miners, however, will be turned off by the low tech specs and low mining profits.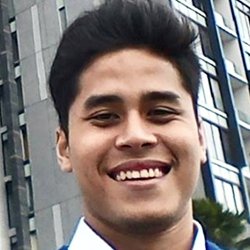 I'm Aziz, a seasoned cryptocurrency trader who's really passionate about 2 things; #1) the awesome-revolutionary blockchain technology underlying crypto and #2) helping make bitcoin great 'again'!