Nexo, the world's largest and most trusted crypto lender, is a leading blockchain-based financial loan institution that lets you borrow instantly in 45+ fiat currencies (in over 250+ jurisdictions) and earn bitcoin via daily interest on idle digital assets.
Before we get into all of the details about how the Nexo instant crypto credit line and loan platform works, which offers guaranteed approvals, no credit checks, no hidden fees and no minimum repayment requirements in regards to its crypto banking account, let's review Nexo by the numbers:
official company name: NEXO (Powered by Credissimo)
official company website: Nexo.io
official company login: platform.nexo.io
official company tagline: The World's First Instant Crypto-backed Loans
number of users: 300,000+ people with over $700 million in loans
products: instant crypto credit line, earn interest and nexo card
instant crypto loan requests: over $1 billion processed in its first 18 months
crypto loan details: a 5.9% APR credit line with a minimum amount of $500 up to $2 million
storage type: offline cold-storage wallets provided by BitGO, a SEC-approved custodian
founders: Kosta Kantchev, Antoni Trenchev, Georgi Shulev
location and year started: January 2018 in London
coin name: NEXO token (launched in May 2018, raised $52.5M with high of $0.40 and low of $0.04)
clients: cryptocurrency investors, miners, exchanges, hedge funds, ICO companies and gamers
security features: 24/7 fraud monitoring and live assistance, local currency payments, encryption
contact details: Email info@nexo.io
Find out everything you need to know about the Nexo instant crypto loan platform in our review.
What is Nexo?
Nexo, who recently secured long-term cost-efficient financing and operates based on their #ZeroFees initiative, is a cryptoasset-centric finance platform that promises to "let your crypto work for you." Similar to BlockFi, Nexo lets you earn interest on your assets. You deposit funds into your Nexo account, then earn interest every day.
As of October 2019, Nexo is offering interest rates of 8%. For comparison, BlockFi currently offers interest rates of 8.6%, which takes monthly compounding interest into consideration.
And, like BlockFi, Nexo also offers crypto-backed loans. You deposit money into your Nexo account, then access a line of credit based on those funds. Nexo uses BitGo for offline cold-storage custody, which are insured up to $100,000,000 via insurance and reinsurance market specialist, Lloyd's. This is where Nexo differs significantly from BlockFi. BlockFi offers 4.5% APR per year financing, while Nexo offers 8% per year.
Nexo is considered a licensed and regulated financial institution. To qualify for that status, Nexo had to prove it had adequate operational capital, sound anti-money laundering (AML) practices, and good data protection and security. Nexo is also required to undergo internal and external auditor checks.
Nexo has great institutional support as well. The company uses Onfido for its KYC/AML global compliance standards. Nexo has also partnered with Coinbase, Revolut, HSBC, Nationwide, TransferWise, and Bittrex, among other major providers. Nexo is also closely connected to Credissimo, a European banking company with 10+ years (founded in 2007) of experience working in regulated markets across the continent who goes by the slogan, "Technology Driven Consumer Finance". They are considered an Online Consumer Lending market leader in the EU and innovate with propietary technology in the instant online consumer loans, e-commerce financing and bill payment services.
Nexo is based in Switzerland, although loans are available for anyone around the world.
Nexo Features
Nexo and its instant credit lines secured by cryptoassets, looks to provide a solution to six main problems. Let's list these crypto lending benefits of Nexo in terms of the problem and the solution:
1) idle value of digital assets = unlock the value of digital assets
2) slow liquidation process = quick access to cash
3) loss of ownership = retain ownership
4) expensive & tax inefficient = cost & tax efficient
5) cumbersome credit checks = no credit checks
6) lack of trust and transparency = transparent blockchain contracts
Let's review how Nexo fixes the problems with the answers above by offering all of the following features:
Access Cash Without Selling your Crypto: The main advantage of getting a loan through Nexo is that you can access cash without selling your crypto.
200,000+ Nexo Users: Nexo claims to be the world's largest and most trusted crypto lender. The company has processed $700 million for 200,000+ users, including over $1 billion in instant crypto loan requests.
250+ Jurisdictions Supported: Nexo accepts users from 250+ jurisdictions worldwide, including states and countries.
45+ Fiat Currencies: Nexo supports 45 different fiat currencies. In comparison, its major competitor BlockFi only works with US Dollars and a small number of cryptocurrencies.
Live Automated Platform: Nexo has a fully operational instant lending platform with military-grade security and 256-bit encryption. As advertised, you can get a loan instantly as long as you have passed verification and have crypto as collateral.
Nexo Oracle: Nexo monitors its platform using a technology called the Nexo Oracle. The Oracle regulates loan distribution, monitors assets, maintains wallets, and performs other crucial functions.
Here is another detailed graphic illustrating the Nexo crypto lending flow chart:
Insured Custodian: Nexo partners with BitGo as its insured, secure custodian. BitGo is one of the more trusted custody solutions in the industry, as the company is insured by Lloyd's, backed by Goldman Sachs, and is CCSS Level 3 and SOC 2 compliant. BitGo has a $100 million insurance policy on its custody service that protects funds from loss in the event of hacks, theft, loss of keys, and other issues.
Crypto Credit Line: As long as you have crypto assets in your Nexo account, you have access to Nexo's Crypto Credit Line. Plus, you instantly gain additional credit as your crypto appreciates in value.
Mobile Apps: Nexo has mobile apps for iOS and Android that let you manage your account, view your balance, and access your Crypto Credit Line.
Nexo Token (NEXO): Nexo has its own token called the NEXO. It's a dividend-paying utility token. As usage of the platform increases, your dividends are also expected to increase. Nexo currently pays 30% dividends to token holders on company profits. The NEXO token is also useful: clients can repay interest on their Nexo loans using NEXO tokens, for example, while getting a lower interest rate. NEXO tokens can also be used in your Nexo account to get instant financing based on the tokens' value with interest rate discounts.
Nexo Card: Nexo offers its own card. You can get a physical card or access the card using the iOS or Android app. The Nexo Card lets you access your credit line worldwide, get instant cashback on all purchases, and pay in local currencies with no foreign transaction fees. The Nexo Card comes with no monthly or annual fees. Plus, it's free to create additional virtual cards. You can order your Nexo Card from the Nexo mobile app today, then use that card at 40+ million merchants worldwide.
Licensed and Regulated Financial Institution: Nexo is a licensed and regulated financial institution that is legally required to abide by certain AML procedures, data protection rules, and internal and external audit requirements.
Earn Interest on USD, EUR, GBP, and Stablecoins: You can deposit several different fiat currencies or stablecoins into your Nexo account, including USD, EUR, and GBP. Nexo also lets you earn interest on stablecoins.
Withdraw Anytime Without Fees: Nexo lets you withdraw your money anytime with no fees or commissions.
No Crypto Savings Accounts: One of the big drawbacks of Nexo compared to competitors is that Nexo does not currently offer crypto savings accounts. Today, you can only use USD, EUR, GBP, or stablecoins, although bitcoin savings accounts are listed as "coming soon".
Interest Paid Daily: Nexo pays interest daily, giving you a small advantage over competing platforms like BlockFi, which compounds interest monthly.
How Does Nexo Work?
Thanks to Nexo, anyone holding cryptocurrency can get a loan. Just deposit funds into your Nexo account, then instantly get fiat currency. 45 different fiat currencies are available. All loans are secured by your own cryptocurrency at a ratio of 2:1. If you want to borrow $16,000, for example, then you will need to deposit 4 BTC into your Nexo account (assuming 1 BTC = $8,000).
Most account activity takes place over the Nexo app. Today, you can also order the Nexo Card through the app.
The Nexo Card can be a key part of the Nexo experience, although it's officially optional. You can have your loan deposited onto your Nexo Card instantly. Or, you can receive your loan via wire transfer to your own bank. If you use the Nexo Card, you will only pay interest on the funds you spend. The card also lets you access your credit line worldwide and enjoy instant cashback on all purchases with no monthly or annual fees (or foreign exchange fees).
Overall, there are two key products available with Nexo, including:
Instant Crypto-Backed Loan: The Nexo Instant Crypto Loan lets customers deposit crypto into Nexo, then access the loan instantly via bank transfer (SWIFT, SEPA, or ACH) to a personal or business bank account.
Nexo Card: The Nexo Card is a Mastercard payment card that lets you access your loan or spend the funds in your Nexo account.
Nexo High Interest Account: Nexo offers a high interest savings account to customers willing to deposit fiat currency into the platform. That account currently pays interest of 8% compounded daily.
Nexo claims to be the world's largest and most trusted crypto lender. Its main competitors include BlockFi and traditional banks. BlockFi allows you to collect interest on crypto account balances, while Nexo does not. Nexo has the Nexo Card, while BlockFi does not.
Here is what the sign up process looks like to start a Nexo account and a video explaining the three steps to compete to create a Nexo loan account:
How to Request a Loan with Nexo
Requesting a loan with Nexo is straightforward. Here's how it works:
Step 1) Sign up for a Personal or Business account on Nexo.io and complete KYC/AML verification
Step 2) Deposit cryptoassets into your Nexo wallet
Step 3) The loan becomes instantly available with no credit check required
Step 4) Spend money instantly by card or withdraw money to a bank account
Step 5) Pay interest rates of 8% to 16% APR only on the money you use; interest payments are debited from your available limit, and you can make repayments any time
How to Sign Up for a Savings Account with Nexo
Nexo is a very straightforward platform for anyone to use. Here's the basic process you use when depositing money into the platform for savings:
Step 1) Visit Nexo.io and open a Personal or Business account
Step 2) Transfer USD, EUR, or GBP to your Nexo account
Step 3) Start earning passive income while enjoying Nexo's 100% asset-backed guarantee
About Nexo
Their official Nexo website states the following mission:
Over the past 10 years, we have been providing instant loans to millions of people across Europe. We believe that the expanding digital world helps improve our lives. We would like to contribute by providing The World's First Instant Crypto-backed Loans – Nexo – enjoy your crypto wealth today without selling your crypto assets!
Nexo's core team consists of 14 people. Most members of the team hold high level positions at Europe-based fintech company Credissimo.
Nexo is led by Kosta Kantchev (Chief Managing Partner and Co-Founder). Kantchev is also a co-founder of Credissimo. Other key members of the team include Antoni Trenchev (Co-Founder), who previously served as a Member of Parliament in the National Assembly of Bulgaria. There's also Georgi Shulev (Co-Founder), who brings 6+ years of investment banking industry experience and co-founded Consestimate, an open financial estimates platform.
The fact that Nexo is closely connected with Credissimo is important. Credissimo has 10+ years of fintech success serving millions of people across Europe. The company is also strictly supervised by multiple European Banking and Financial Services Regulators.
Nexo is headquartered in London with offices in Switzerland.
Nexo vs SALT Lending vs ETHLend
As one might imagine, Nexo isn't the only cryptocurrencing lending platform in the blockchain sector as two other popular ones like SALT and ETHLend are available too. Here is a chart demonstrating all of the features Nexo offers over ETHLend and SALT (Secure Automated Lending Technology):
As you can see, many factors are in favor of Nexo in terms of age and experience, application processing, product offering, collateral details, repayment choices, hidden fees, token benefits, and worldwide access. It is also worth mentioning that Nexo is audited by one of the Big 4 accounting firms in the world, Deloitte.
NEXO Token ICO
After registering its official website in January 2018, the crypto lending company had its initial coin offering (ICO) back on April 1, 208 where it sold $52.5 million worth of tokens for $0.10 each. It's first recording on CoinMarketCap was back on May 1, 2018 when it debuted at $0.18 and reached its all time high quickly after on May 9th at roughly $0.41 per coin.
As many know by now, this was in the amidst the 2018 crypto winter bear market as the NEXO token fell all the way down to $0.04 around the middle of September and has since been trading around its initial ICO price of about a dime.
Final Word
Nexo is a popular crypto savings and lending platform. Users can deposit fiat currency (USD, GBP, EUR, and stablecoins) into the exchange to earn 8% returns on investment. Users can also borrow money simply by depositing crypto as collateral. As soon as the crypto is in your account, you can access a line of credit. Loans are sent via the Nexo Card or through wire transfer to your bank.
The main drawback of Nexo is that users cannot earn interest on bitcoin or other crypto holdings (unlike BlockFi). However, this feature is expected to launch soon.
If you're looking for a reputable, easy-to-use way to borrow or save money, then Nexo may is one of the better options available today.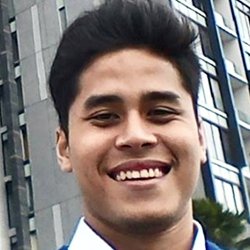 I'm Aziz, a seasoned cryptocurrency trader who's really passionate about 2 things; #1) the awesome-revolutionary blockchain technology underlying crypto and #2) helping make bitcoin great 'again'!