How to Use, Trade and Sign Up to LocalBitcoins P2P Exchange

Founded in 2012, LocalBitcoins is a P2P Bitcoin exchange marketplace where users from 250+ countries can buy or sell bitcoin using 120+ fiat currencies. Let's take time to review the top peer to peer over the counter buy and sell bitcoin platform and see how to use, trade and sign up to the P2P OTC trading exchange.
Features
Trade crypto in 250+ countries worldwide
Buy or sell bitcoin using 120+ fiat currencies
Four KYC verification levels
Deposit Methods
Bank transfers (SEPA, BPay, Interac, etc.)
Crypto (BTC, ETH, XRP, and LTC)
Credit Cards
Pros
Escrow and dispute resolution service for maximum protection
No LocalBitcoins fees for buying, selling or signing up
Easy-to-understand reputation and rating system
Cons
In-person cash trades no longer available (as of June 2019)
Some sellers charge excessive fees or high exchange rates
Up to 3 or 4 day response time for tickets
LocalBitcoins Introduction
LocalBitcoins is a unique type of bitcoin exchange founded in 2012 in Helsinki, Finland. Using LocalBitcoins, you can interact with bitcoin buyers and sellers in your local area. Some LocalBitcoins users exchange bitcoins for cash in-person. Others allow you to buy bitcoin using local payment methods that you won't find on any exchange.
Think of LocalBitcoins as like Craigslist or eBay for the crypto community, but with greater security functions in place. Merchants post offers online, and users can choose to accept those offers. You might find someone willing to buy bitcoin in exchange for cash in your local neighborhood, for example. You agree to meet outside the local police station to complete the transfer, and you successfully purchase bitcoin in exchange for cash (although, as you'll learn below, these types of transactions are no longer supported by LocalBitcoins).
LocalBitcoins has several features in place to make the marketplace as secure as possible. There is a reputation and feedback mechanism, for example, allowing users to share their experience with various merchants (and vice versa).
There's also an escrow service, where LocalBitcoins holds coins in escrow while the transaction is complete. With certain transactions, the buyer sends money to LocalBitcoins, then the seller sends money to LocalBitcoins. LocalBitcoins acknowledges the receipt of both payments, then transfers the payments to each party. When things go wrong on LocalBitcoins, the exchange also has a conflict resolution system in place.
Today, LocalBitcoins is available around the world, including in countries where it would otherwise be difficult to access a crypto exchange. Some people use LocalBitcoins to buy bitcoins with cash without disclosing their identity, which is why you can use LocalBitcoins to complete anonymous crypto transactions.
Things have changed at LocalBitcoins over the years. The exchange stopped operating in New York state in August 2015 after the New York State Department of Financial Services required all crypto platforms to obtain a BitLicense. The Russian government blocked access to LocalBitcoins in September 2016 while the finance ministry proposed criminalizing the use of bitcoin.
There have also been multiple instances of people using the website and then being arrested for money laundering and related crimes. Notable incidents occurred in 2014, 2016, and 2018, for example. These cases were linked to the fact that LocalBitcoins makes it easier to conduct anonymous crypto transactions than a conventional exchange requiring KYC/AML verification.
LocalBitcoins has also had a few small security breaches over the years. In early 2013, LocalBitcoins lost 30 BTC (worth $15,000 at the time) in a security breach. Then, in January 2019, hackers stole $28,200 worth of bitcoin from users' LocalBitcoins accounts.
One of the biggest changes to LocalBitcoins occurred on June 1, 2019, when the company quietly removed in-person cash trading from its platform. LocalBitcoins admitted the change was made to "adapt to the current regulatory environment." The days of anonymously trading cash for crypto through LocalBitcoins are over, although plenty of other payment methods are supported (and you can still perform cash transfers – just not in-person).
Despite these changes and struggles, LocalBitcoins continues to be a success story in its native Finland. The company ranked near the top of the list of the best financially-performing companies in Finland according to the publication Kauppalehti, for example, scoring a rating of 94/100 (the top-ranked company scored 96/100).
Key Features
Key features of LocalBitcoins include:
Supported Worldwide: LocalBitcoins may be the most widely-supported crypto trading platform in the world. The company claims users from 250+ countries use the platform. Many of these countries have no existing crypto exchanges, which means LocalBitcoins is the best option for users in under-served countries.
Trade in Any Fiat Currency: LocalBitcoins lets you trade in virtually any fiat currency. Whether you're located in Kyrgyzstan or Papua New Guinea, you should be able to find local merchants willing to complete cash transfers in your local, fiat currency. Many of the fiat currencies available for trading on LocalBitcoins are not available through any conventional crypto exchange.
Escrow Service: LocalBitcoins keeps funds in escrow during the transaction. One party sends funds to LocalBitcoins, and then the other party sends funds. Once LocalBitcoins has confirmed the receipt of both payments, it sends funds to both parties. This is an extra layer of security than a conventional P2P transaction without the middleman.
7800+ Cities: You can meet people in your city today to trade bitcoin. As of October 2019, LocalBitcoins supports 7800+ cities worldwide. You can view the full list of supported cities and countries here.
Fast Crypto Trading: Want to buy crypto today as quickly as possible? LocalBitcoins is one of the best ways to do it. You don't have to complete KYC/AML verification like you would with a conventional crypto exchange. You can just interact with a local buyer instantly.
Bulletin Board for Users and Merchants: The main interface of LocalBitcoins is like a bulletin board – similar to Craigslist. You browse offers in your local area. Unlike Craigslist, you can see each user's reputation, online status, accepted payment methods, and other information.
Reputation and Trust System: The LocalBitcoins reputation system lets you see the number of confirmed trades made by a user over the years and the feedback score from those exchanges.
Free Transactions: Registering, buying, and selling bitcoin on LocalBitcoins is completely free (although each merchant has its own fees and exchange rate surcharges).
1% Fee for Merchants with Advertisements: The only people who get charged a fee on LocalBitcoins are merchants who create advertisements, who pay a 1% fee for every completed trade. However, users will also pay additional fees and exchange rate surcharges unique for each merchant.
Verification System: LocalBitcoins has a verification system in place. You can see if a merchant has had their ID, passport, or driver's license verified by LocalBitcoins, for example, giving you an extra layer of trust over a conventional crypto exchange.
Easy to Use: LocalBitcoins is easy to use for beginners and advanced users alike. You can instantly view payment methods for each merchant, their current exchange rate, and their limits. You can see how many transactions that the merchant has successfully completed as well, giving you an extra level of peace-of-mind over a typical Craigslist posting.
Decentralized Service: LocalBitcoins isn't a conventional exchange. It's a financial service that acts as the middleman by connecting buyers and sellers together. It's more similar to P2P websites like Craigslist and eBay than crypto exchanges like Coinbase.
No More Crypto Cash Trades: LocalBitcoins rose to prominence with its popular crypto-for-cash trades. Users could arrange meetups through LocalBitcoins, then meet in-person to trade bitcoin for cash. As of June 2019, these transactions are no longer supported. However, you can still trade cash for bitcoin – you just have to do a cash transfer (say, using your bank or PayPal) instead of trading it in-person.
Four Verification Levels: LocalBitcoins now has four tiers of verification levels. You can trade up to 1,000 EUR of crypto with just an SMS confirmation. You can raise your limits to 20,000 EUR, 200,000 EUR, or unlimited by progressing through Tier 1, Tier 2, and Tier 3 verification.
LocalBitcoins Currencies and Pairs
LocalBitcoins officially lists offers for BTC, ETH, XRP, and LTC. However, you may be able to find merchants willing to buy and sell other coins as well. In terms of fiat currencies, LocalBitcoins supports 120+ fiat currencies from 250+ countries worldwide.
LocalBitcoins Supported Deposit and Withdrawal Methods
LocalBitcoins allows you to deposit money using bank transfers, SEPA, Interac E-Transfer, BPay, and other country-specific or region-specific bank transfer methods. The company also accepts credit card payments. You can deposit and withdraw BTC, ETH, XRP, and LTC as well as 120+ fiat currencies from around the world, including USD, EUR, GBP, AUD, CAD, CNY, and more.
LocalBitcoins Registration and Login Process
LocalBitcoins has a straightforward registration and login process. You can sign up and start browsing local offers within minutes.
LocalBitcoins Trading
LocalBitcoins doesn't have the same trading interface as a conventional exchange. Instead, the interface looks more like Craigslist or eBay: you can view a list of sellers or buyers in your area. LocalBitcoins lists the reputation of each user, the number of successful transactions, the current exchange rate from that user, and any limits. The actual trading experience varies between users (there are hundreds of possible payment methods), but LocalBitcoins holds funds in escrow for maximum security during each trade.
LocalBitcoins Fees
LocalBitcoins does not charge fees for signing up, buying, or selling bitcoin on its platform. However, each merchant has its own fees. Some merchants charge a percentage fee. Others charge a flat rate. LocalBitcoins clearly displays these fees under each user's exchange rate. Additionally, merchants posting advertisements on LocalBitcoins will pay a 1% fee for each completed transaction.
LocalBitcoins Security Issues and Downtime
LocalBitcoins has mostly been running smoothly since launching in 2012. However, the platform has had two minor incidents over the years. In 2013, hackers stole 30 BTC (worth $15,000 at the time) from users. Then, in January 2019, hackers stole $28,200 from users' LocalBitcoins accounts. Aside from these two incidents, LocalBitcoins has a clean security record.
LocalBitcoins Ease of Use
LocalBitcoins can be easy or hard to use, depending entirely on your interactions with other LocalBitcoins users. Generally, it's easy to use LocalBitcoins when working with reputable and experienced merchants. However, some merchants have complicated or expensive transaction processes or poor communication skills that can impact the process.
LocalBitcoins Trust and Privacy
LocalBitcoins has four different account tiers based on your level of verification. Generally, LocalBitcoins has a record of keeping user information secure. As far as the public knows, LocalBitcoins has never suffered any major leak of user data. LocalBitcoins is also a trusted and transparent company based in Helsinki, Finland. It was also founded in 2012, which means it has 7 years of experience in the crypto space.
LocalBitcoins Customer Service
LocalBitcoins has a dispute resolution system that is generally well-rated, although some users are always going to have complaints. You can contact LocalBitcoins customer support by filing an online ticket, although there's no toll-free helpline or email address available. Typically, LocalBitcoins responds to tickets within 1 to 2 days, but during busy times it can take up to 3 to 4 days to get a response.
LocalBitcoins User Guide: How to Setup and Use LocalBitcoins
Signing up for LocalBitcoins is easy and quick. You can sign up in minutes, then verify your account up to four verification levels based on the amount of information you wish to provide.
Here's a step-by-step guide:
1. Sign Up
Visit LocalBitcoins.com and click the green 'Sign up free' button. 
Enter your username, email, and password, then click the green 'Register' button.
You'll see a Terms of Service and Privacy Policy document pop up. Read through both, then click 'I Agree'.
2. Verification
Check your email inbox and click the link in the email to verify your address.
Login to your account by entering your username/email and password.
LocalBitcoins might require you to complete two factor authentication (2FA) when you sign in for the first time. Click the link in your email to verify the sign-in request.
Then, you'll need to complete your profile information by entering your name and country of residence.
3. Two Factor Authentication
Finally, you'll reach a page where you enter your phone number, then verify your phone number with an SMS code.
Enter the code, and you'll be granted access to LocalBitcoins.com.
4. Verification Levels on LocalBitcoins
LocalBitcoins has four tiers of verification. Your verification level affects how much you can buy or sell on the platform each year.
Tier 0: Full name, country of residence, email address, and phone number (1,000 EUR per year limit)
Tier 1: Physical address, ID verification, and KYC info (20,000 EUR per year limit)
Tier 2: Proof of residence (200,000 EUR per year limit)
Tier 3: Extra ID verification (No Limit)
5. Trading Cryptocurrency
After verifying your account, you can now buy or sell bitcoins or post a trade to the LocalBitcoins marketplace. If you haven't completed any verification beyond your phone number, then you'll be restricted to a trade or incoming transaction limit of 1,000 EUR per year. To raise your limit, you will need to provide your physical address and verify your ID.
You can make trades via the Quick Buy or Quick Sell button.
Or, you can browse through a list of buy offers in your region. The merchants listed here are all willing to sell you bitcoin in exchange for your local fiat currency using a variety of payment methods.
Alternatively, if you have bitcoins you are willing to sell, you can browse through a list of sell offers in your region. You can receive your local fiat currency in exchange for bitcoin.
The transaction process with each merchant varies widely. Most merchants are willing to accept multiple transfer methods, including cash deposits or bank transfers.
Make sure you check each merchant's page before completing a transaction. You can see when the account was created, how many successful transactions they have completed, and other relevant information about the user's reputation and trust.
6. Withdrawal
Once LocalBitcoins has confirmed the receipt of each payment, the money will be released to both parties. You will receive either bitcoin or fiat currency (whether you're buying or selling).
You can keep money in your LocalBitcoins wallet. Or, you can withdraw it at any time for free. Again, LocalBitcoins doesn't charge any fees to users for trading, depositing, or withdrawing money from the platform.
Final Word
LocalBitcoins has been a mainstay in the crypto community since 2012. It's the oldest and most reputable P2P exchange marketplace in the community.
In June 2019, LocalBitcoins sacrificed one of its most popular features to the regulatory gods: LocalBitcoins removed in-person cash transfers from its platform and moved forward with greater KYC/AML verification requirements. It was the end of an era for LocalBitcoins, but it also signaled the platform is willing to adapt to new regulatory requirements.
Today, LocalBitcoins continues to go strong. You can find offers to buy and sell bitcoin from 250+ countries worldwide using 120+ fiat currencies. LocalBitcoins is tough to beat in terms of security, convenience, and ease of use.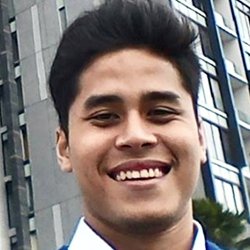 I'm Aziz, a seasoned cryptocurrency trader who's really passionate about 2 things; #1) the awesome-revolutionary blockchain technology underlying crypto and #2) helping make bitcoin great 'again'!