Lumi is a crypto wallet and exchange that claims to be "the smoothest crypto wallet." Read our review of Lumi and find out how to use the app today.
Features
Crypto wallet app available for iOS, Android, or as a web wallet
Easy PIN code or 12-word mnemonic phrase wallet access
Suitable for beginner or advanced users
Deposit Methods
Pros
Handles hundreds of different tokens
Easy to use on any mobile device
Hierarchical deterministic (HD) support
Cons
High exchange fees when buying crypto (1%)
No multi-signature support
Not open source
Concerns over private keys being sent to remote servers
Introduction
Lumi Wallet is an easy-to-use crypto wallet suitable for beginner and advanced users alike. The wallet, like most crypto wallets, puts users in control of their private keys, which means you have full ownership of your private keys and cryptocurrencies.
Beyond that, Lumi Wallet has all of the features you would expect to see in a well-designed crypto wallet, including backup functionality (via a 12-word mnemonic phrase), HD support, easy crypto fund management, and more. We also appreciate that Lumi now supports more than just BTC: the wallet also supports ETH, BCH, EOS, ERC20 tokens, and ERC721 tokens. That means you could potentially store over 1200 different coins in your Lumi Wallet, including Tether (USDT).
Lumi Wallet works best on mobile devices. It's a free download from the iOS or Android app store. However, you can also sign up on desktop devices or any internet-connected device at LumiWallet.com, in which case you'll get your own web wallet.
Another nifty feature with Lumi is that you can buy crypto using credit cards – similar to Coinbase. You'll pay a fee, but it's surprisingly straightforward. You just choose your amount, go through a simple KYC process, enter your credit card info, then get your crypto. That's it.
If you never buy cryptocurrency through Lumi, then there's no need to give any personal information to your Lumi Wallet. You can use the app or web wallet in a totally anonymous way. This feature is by design and it works in a similar way to most other crypto wallets.
Finally, Lumi Wallet has an integrated DApp browser. Instead of having thousands of individual DApps on your phone and multiple tabs in your browser, you can access everything from the DApp browser within Lumi, giving you instant access to hundreds of decentralized apps.
Lumi Wallet appears to be a good crypto wallet at first glance. However, there are some concerns with the wallet. The biggest concern is that the wallet was caught sending users' private keys to a remote server (over the web app). After this issue was revealed, some people claimed Lumi was a scam designed to steal users' private keys after enough users had downloaded the app. Making things worse was that Lumi didn't deny the claim.
Unlike most popular crypto wallets available today, Lumi is not an open source. The developers have not disclosed the wallet's code online, which is especially worrying given the private key issue we disclosed above. Lumi's developers originally claimed they would release the code in summer 2019, but that code has not been released as of October 2019.
Key Features
Key features of Lumi include:
Buy and Sell Cryptocurrencies: Lumi lets you buy and sell cryptocurrency from directly within the app using conventional payment methods like credit cards (VISA and MasterCard). You can buy and sell BTC, ETH, EOS, and all ERC20 tokens (via Changelly).
Integrated DApp Browser: Lumi Wallet has an integrated in-app DApp browser that works with all decentralized apps.
Quotes and Charts: The app features quotes and price charts for all coins and tokens.
Anonymous: There's no need to provide any personal information to use Lumi Wallet. It's totally anonymous. If you want to buy cryptocurrency from within the app, however, then you'll need to complete KYC Verification.
Complete Private Key Control: Lumi Wallet puts you in complete control of your private keys, and those keys are never sent anywhere or stored outside of your device. In other words, you're in complete control of your private keys.
Free: Lumi Wallet, like most crypto wallets, is completely free to use.
Not Open Source: Lumi Wallet is not open source, which means wallet code has not been disclosed to the public for review. This is worrying given Lumi's private key disclosure issue.
Exchange Any Crypto Assets Instantly Within the App: If you have cryptocurrencies in your wallet and want to exchange them, then you can do so within Lumi Wallet via Changelly. Exchange any crypto asset with just a few clicks.
Available for Android, iOS or Web: Lumi comes in the form of an iOS or Android app, which is the most popular way to use Lumi. However, there's also a web app you can use from any browser or internet-connected device.
Lumi Collect App: Lumi has recently launched a second app called Lumi Collect, which is only available for iOS devices. It stores collectible ERC721 tokens – similar to Metamask, but for mobile devices. Lumi Collect can also sign any DApp transaction from the in-app browser.
Lumi Currencies and Pairs
Lumi Wallet originally only supported BTC. Recent updates, however, have added support for ETH, EOS, BCH, ERC20 tokens, and ERC721 tokens. You can store all supported tokens within the Lumi Wallet app. You can also exchange these tokens for one another via Changelly.
Lumi Supported Deposit and Withdrawal Methods
You can buy cryptocurrency within the Lumi Wallet app using Visa or MasterCard. Or, like any wallet, you can send or receive any of the supported cryptocurrencies within the app. If you already have bitcoin or any ERC20 token, for example, then you can send these tokens to the wallet app and access them at any time. Overall, Lumi supports 1200+ deposit and withdrawal methods.
Lumi Registration and Login Process
Registering for Lumi Wallet is as easy as downloading the app for iOS or Android. You don't need to enter any personal information to use the wallet. If you want to buy cryptocurrency from within the wallet, however, then you'll need to complete the KYC process. Further signup instructions are available at the bottom of this page.
Lumi Trading
Lumi allows you to trade 1200+ currencies within the app using Changelly. You can also buy and sell crypto using VISA or MasterCard.
Lumi Fees
When sending money to and from Lumi Wallet, you can customize the mining fee based on the desired speed of your transaction. You can pay a higher fee to have your transaction processed instantly, for example. Lumi Wallet charges the standard bitcoin mining fees:
Lumi Wallet Exchange Fee: 1%
Standard Miner Fee: 40 to 250 satoshis per byte (2 to 24 hours)
Fast Miner Fee: Over 250 satoshis (1 hour)
Cheap Miner Fee: 20 satoshis per byte (up to 1 week)
Custom Miner Fee: Enter your own fee amount (Varies)
The only notable fee charged by Lumi (aside from the standard bitcoin network mining fees) is the 1% exchange fee.
Lumi Security Issues and Downtime
Lumi Wallet has had no major hacks or security breaches since launch – at least no breaches that have been publicly discovered or disclosed. However, there are some concerns over how Lumi handles private keys (which we'll talk about below).
Lumi Ease of Use
Lumi is extremely easy to use, and many agree it's one of the easiest crypto wallet apps to use on mobile or desktop devices. If you've used other crypto wallet apps, then the Lumi Wallet experience will seem very familiar. Even if you're brand new to crypto but have basic computer skills, you should have no issue figuring out how Lumi works.
Lumi Trust and Privacy
In 2018, Lumi Wallet users had a bit of a scare when it was revealed that the app was sending mnemonic phrases (your 12-word recovery phrase) to its servers. A security researcher explained the issue here. The issue was so serious that the security researcher concluded that, "This is either stratospherically irresponsible or Lumi is a scam wallet aiming to steal everyone's funds at some point in the future." Lumi ultimately didn't deny the claims but insisted the wallet was secure. It's also important to note that this issue only seems to impact the web wallet version of Lumi – not the Android or iOS apps.
Lumi Customer Service
Lumi discloses their email address, making it easy to contact the company (at hello@lumiwallet.com). Aside from this email, however, Lumi does not appear to have significant customer service options. Remember: Lumi is a free wallet app and not an exchange, so this is not necessarily unusual.
Lumi User Guide: How to Setup and Use Lumi
1. Sign Up
You can sign up for Lumi by visiting LumiWallet.com.
Or, visit the Android store, where Lumi Wallet is available as a free download. Just click 'Install'.
There's also the Lumi Wallet iOS app, which is also available as a free download.
2. Create or Import Wallet
New Lumi Wallet users will want to select the Create Wallet option.
However, if you have previously created a crypto wallet and want to restore the wallet in Lumi using your 12-word recovery phrase, then you can do so under the Import Wallet option. You can import a wallet in three different ways: by entering your mnemonic phrase, uploading your wallet file and entering your password, or entering your private key.
3. Two Factor Authentication
Lumi offers two-factor authentication (2FA) options on both its web wallet and mobile wallet apps. You can set up fingerprint 2FA, for example, or email or SMS-based 2FA.
4. Payment Method
At this point, you have set up your Lumi Wallet app, and you're ready to deposit crypto funds into the app. If you already have crypto, then you can send it to the wallet and store your money.
If you don't already have crypto, however, then you can purchase it directly from the Lumi Wallet app, in which case you'll pay a 1% fee. You can pay using VISA or MasterCard.
5. Trading Cryptocurrency
You can trade cryptocurrency within the Lumi Wallet app. Lumi has integrated Changelly, which means you can easily trade 1200+ tokens without leaving the app.
6. Withdrawal
To withdraw tokens from the Lumi Wallet app, you can either sell the tokens using available payment methods within the app. Or, you can transfer the tokens to a separate crypto wallet.
With Lumi Wallet, you're in complete control of your private keys, which means you don't have to withdraw your cryptocurrency to another location to "make it yours".
Final Word
Lumi seems like a good, user-friendly crypto wallet app. There are some notable issues, however, including a lack of multi-signature support and continuous refusal to disclose Lumi's source code.
The lack of source code is particularly concerning after Lumi was caught sending private keys to remote servers. When confronted on Twitter, Lumi didn't even deny that they were doing it.
Overall, Lumi lets you store 1200+ cryptocurrencies in a user-friendly way. Security-focused individuals, however, will want to choose a more established crypto wallet app.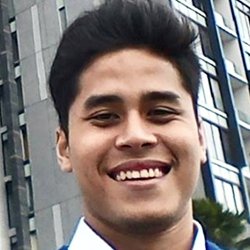 I'm Aziz, a seasoned cryptocurrency trader who's really passionate about 2 things; #1) the awesome-revolutionary blockchain technology underlying crypto and #2) helping make bitcoin great 'again'!