How to Use, Trade and Sign Up to Coinigy Exchange
Coinigy is a bitcoin and cryptocurrency trading platform that lets you trade on multiple exchanges using one account. Find out how Coinigy digital asset intelligence works and how to use it today in our guide.
Features
Trade from 12 exchanges using one platform
Trade over 4,000 crypto and fiat currency pairs
Set up API access for trading and tracking with 40+ exchanges
Deposit Methods
Pros
30 day free trial
Easy trading across multiple crypto exchanges
Avoid logging in to individual exchanges or wallets ever again
Cons
Pricey for beginner traders with smaller portfolios
Introduction
Coinigy is a cryptocurrency trading platform provides all-in-one service to beginner and advanced traders alike. Instead of making trades by signing into multiple exchanges, you can instantly trade all coins across all accounts from one simple Coinigy dashboard.
Coinigy has many tools that will be useful to those with an extensive cryptocurrency portfolio, including; real-time crypto market data, multi-exchange crypto charting, portfolio management and trading analysis platform which are all powered by their CryptoFeed. You can manage your portfolio at-a-glance instead of dealing with the complexities of multiple exchanges. You can add cold storage wallets using their public address. You can track live prices (like the bitcoin price) on 40+ exchanges. Over 4,000 cryptocurrency pairs are supported in total.
The main benefit of Coinigy is that you can trade on multiple exchanges simply by linking to each exchange via API. Instead of individually logging into one exchange to trade TRON, for example, and another exchange to trade BTC, you can access all of your exchanges from one account without individually logging into each one.
Some of the other core features of Coinigy include comprehensive charting tools, price alerts, and app integration.
Coinigy is headquartered in Milwaukee, Wisconsin, United States. The company was founded in May 2014 by Robert Borden (CEO) and William Kehl (President), both of whom are still in those same roles today. Coinigy is surprisingly transparent about its address, operations, funding, and other details. We know where Coinigy is headquartered (310 E Buffalo St, Suite 120, Milwaukee, WI 53202). We also know that the company has raised approximately $500,000 in funding over two rounds, with the last seed round taking place in July 2016.
Today, Coinigy allows traders to seamlessly trade on 12 exchanges from one account, including major exchanges like Bitfinex, Binance, Bittrex, Coinbase Pro, Huobi Pro, KuCoin, Kraken, and Poloniex.
Coinigy also connects to 40 exchanges in total and 4,000 different markets and currency pairs via API, using these exchanges for live exchange rates, data visualization, and blockchain analysis, among other functions. Coinigy also incorporates TradingView charts.
You can access Coinigy through a desktop platform or through mobile apps or browser apps and use it instead of CoinMarketCap, CoinGecko or CryptoCompare.
Plans come with a 30 day trial period, with monthly subscriptions ranging from $19 to $100 per month. When making trades through Coinigy, you will still pay the fees charged by your cryptocurrency exchange. However, Coinigy does not charge any additional fees on each trade.
Key Features
Key features of Coinigy include:
Trade on Multiple Exchanges from One Account: Coinigy lets you connect 12 separate exchange accounts to your Coinigy account, then make trades on any exchange from one simple interface. Just set up API access with each exchange account. Then, you never have to log in to each individual account again.
12 Supported Exchanges for Trading: Coinigy lets you trade on 12 exchanges from a single Coinigy account, including Binance, Bitfinex, Bitstamp, Bittrex, CCEx, CEX.io, Coinbase Pro, Huobi Pro, Kraken, KuCoin, Poloniex, and Vaultoro.
70+ Technical Indicators: Coinigy supports over 70 technical indicators.
Other Analysis Tools: Coinigy users benefit from live data feeds, extensive charting tools, live exchange rates, and high-frequency trading tools.
Desktop and Mobile Support: Coinigy is available for desktop users via any browser. Mobile apps are also available for iOS and Android.
Third-Party and Native App Support: Coinigy directly integrates nine third party and native apps into its platform, including ArbMatrix, BlockExplorer, ChartScanner, CryptoTicker, GoogleSheets, MarketWatch, NewsWire, SocialScanner, and SMS Alerts.
4,000 Trading Pairs and Coins: Coinigy supports over 4,000 trading pairs and cryptocurrencies in total.
Connects to 40 Exchanges: Coinigy allows users to make trades from 12 supported exchanges. However, Coinigy officially connects to 40+ exchanges, allowing users to track coin prices within exchange portfolios, monitor balances, or add coin values to charts.
TradingView Support: Coinigy incorporates TradingView charts, letting users easily visualize data and price movements from across the crypto industry in a variety of TradingView charts.
Hosted on Google: Coinigy is hosted globally on Google's data centers. Coinigy also uses the SocketCluster framework for apps and microservices.
Encryption: All requests on Coinigy go through a verified and secure (ORG) SSL. Plus, all user data is encrypted with AES 256-bit encryption.
Surprisingly Transparent: We're used to crypto exchanges and trading platforms refusing to disclose much information about themselves. Coinigy, however, is surprisingly transparent about its team, its location, its funding, and other information. When sending money to someone online for a subscription, it's nice to have this transparency.
Strong Customer Service: We also appreciate that Coinigy has strong customer service. You can contact the company by phone, for example, or through live chat on the official website. The company is active and reachable on social media. However you wish to contact Coinigy, you should have no issues reaching them.
Coinigy Currencies and Pairs
Coinigy supports over 4,000 cryptocurrency pairs. Coinigy connects to 40+ exchanges, collecting live data for all of these 4,000+ pairs. You can add your exchange portfolios to Coinigy automatically via API access. Or, you can input a public wallet address to add coins held in cold storage to your portfolio.
Coinigy Supported Deposit and Withdrawal Methods
Coinigy does not handle cryptocurrency or money directly. All funds are managed through the connected exchanges or wallets. You can pay for your Coinigy subscription using any major credit card.
Coinigy Registration and Login Process
Coinigy has an easy registration and login process. The 30-day free trial makes it easy to see how the platform and its features work. Once you're satisfied, you can signup for a full account for $20 to $100 per month, based on your trading needs.
Coinigy Trading
Making trades through Coinigy is as easy as making trades through any exchange. You can make trades through 12+ connected exchanges without individually logging in to each exchange. Just visit your Coinigy dashboard, select your desired pair, then make the trade. That's it.
Coinigy Fees
You pay an annual fee for your Coinigy subscription. You will also pay any trading fees charged by your own exchanges, although Coinigy does not charge any added trading fees of its own.
Coinigy has three account options, including a Free Trial, Pro Trader, and API Developer Pro option.
30 Day Trial (Free)
Unlimited trading with no added fees
24/7 portfolio management
Mobile apps
High-definition charting
75+ technical indicators
24/7/365 security and stability
Limited API accounts for trading
Limited chart layouts
Pro Trader ($18.66 Per Month When Purchased Annually)
Unlimited trading with no added fees
24/7 portfolio management
Mobile apps
High-definition charting
75+ technical indicators
24/7/365 security and stability
Unlimited API accounts for trading
Unlimited chart layouts
Advanced order types
Email customer support
ArbMatrix app, unlimited session length
API Developer Pro ($99.99 Per Month When Purchased Annually)
Coinigy CryptoFeed and enterprise API access
Unlimited trading with no added fees
24/7 portfolio management
Mobile apps
High-definition charting
75+ technical indicators
24/7/365 security and stability
Unlimited API accounts
Unlimited chart layouts
Advanced order types
Priority customer support
ArbMatrix app, unlimited session length
Coinigy Security Issues and Downtime
Coinigy is officially up 24/7/365. As far as we can tell, the company has never experienced any major, lengthy periods of downtime. Coinigy has also never been hacked. However, Coinigy does not hold any money for users: it simply provides access to the exchanges and wallets where users do hold money.
Coinigy Ease of Use
Coinigy is as easy to use as any traditional cryptocurrency exchange. If you have used a cryptocurrency exchange before, then the Coinigy interface will be familiar to you. You'll see the same charts, pair tracking tools, and data feeds as you would with a traditional exchange. The main UI advantage of Coinigy, of course, is that you can trade from up to 12 exchanges using one simple interface.
Coinigy Trust and Privacy
Coinigy is one of the more transparent companies in the crypto exchange space. The company fully discloses its address, contact information, funding, and team information online. This is a level of transparency we don't get from many crypto exchange platforms. Overall, Coinigy is a trusted, US-based company.
Coinigy Customer Service
Coinigy has strong customer service. The company lets all users access customer support via email, for example, while API Developer Pro subscribers get access to priority customer support. Coinigy publishes its phone number online. The company is also active on social media, making it easy to contact Coinigy in multiple ways for all types of questions.
Coinigy User Guide: How to Setup and Use Coinigy
Coinigy is straightforward to set up for the first time. Visit Coinigy.com to get started, then complete the following steps:
1. Sign Up
Sign up by entering your email address and password.
2. Verification
Click the link in your confirmation email, then login to gain access to your account.
Coinigy will greet you with a tutorial highlighting the features of the platform and how everything works. Click next to proceed through the tutorial. Or, click skip to skip everything.
3. Link Exchange Accounts
You can begin linking exchange accounts immediately. Just click the 'Accounts' button at the top of the page. You can choose from a range of exchanges, then connect your accounts to Coinigy via API.
Click the 'Add New Exchange Account' button to select your preferred exchanges.
After choosing your exchange, you need to enter your API key information, then press 'Confirm'. To get your API key, you'll need to login to your exchange account and visit the API section of your account.
From this same page, you can also track any of your wallet addresses. Just add the public address key. Then, any coins in that address will be tracked as part of your portfolio. If you have bitcoin in cold storage (in a Trezor or Ledger), for example, but still want to track its value, then you might want to add your wallet.
4. Tracking and Trading Cryptocurrencies
Once you've set up your exchange access and wallets, you can start tracking and trading cryptocurrencies. Navigate the Coinigy dashboard to chart and track over 4,000 trading pairs from 40+ supported exchanges.
The Coinigy interface can be customized however you like. You can view 70+ technical indicators, for example, setup TradingView charts, and add different currencies or pairs.
Final Word
Coinigy is a unique crypto exchange platform. Instead of directly providing exchange services, Coinigy connects to 12+ exchanges, letting you make trades on any of these exchanges from one convenient account. You no longer have to log in to any individual exchange to make individual trades.
Coinigy also supports 40+ exchanges in total for portfolio tracking, making it easy to track your coin portfolio no matter which exchange websites you use.
If you trade frequently across multiple exchanges, then Coinigy can be a very valuable service.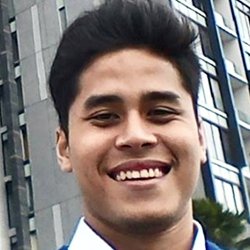 I'm Aziz, a seasoned cryptocurrency trader who's really passionate about 2 things; #1) the awesome-revolutionary blockchain technology underlying crypto and #2) helping make bitcoin great 'again'!