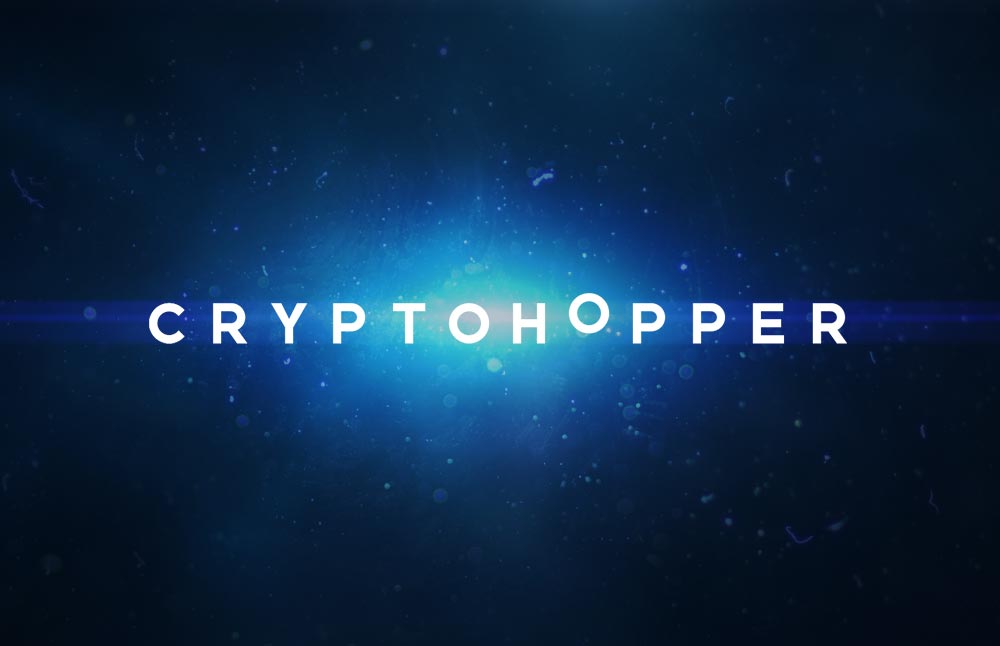 CryptoHopper is a bitcoin trading bot that automatically buys and sells cryptocurrencies on your behalf. Is CryptoHopper the real deal? Or is this another over-hyped bitcoin scam? Find out today in our review.
What is CryptoHopper?
CryptoHopper is a cryptocurrency trading robot that promises to simplify your crypto trading experience. By subscribing to CryptoHopper today, traders of all experience levels can minimize risks and maximize profits – at least, that's the claim made by CryptoHopper. 
 The makers of CryptoHopper are careful to say that their program doesn't guarantee profits. Instead, the robot simply makes trades based on its set of algorithms. Those algorithms look at external signals, then buy or sell cryptocurrencies based on what those signals mean.
You can implement default bitcoin trading strategies with CryptoHopper. Or, you can add more advanced signals to your profile, copy professional traders with mirror or copy trading, and even build your own trading strategy.
CryptoHopper may not guarantee profits, but the website is filled with claims of "easy money". There are testimonials from people who claim to have got rich quick by using the trading bot, for example. Many claim they were able to earn money with no risk: they just signed up for CryptoHopper and let the trading robot do the rest.
You can try CryptoHopper for seven days for free. Subscriptions start at $19 per month.
CryptoHopper Features
Key features of CryptoHopper crypto trading bot include:
Automated 24/7 Trading: Don't feel like trading manually? That's okay. CryptoHopper will do it for you, buying and selling cryptocurrencies on your behalf based on the robot's analysis of trading signals.
Arbitrage: CryptoHopper has an arbitrage tool that monitors the price differences between exchanges. You can buy high on one exchange and sell low on another to make a profit.
Shorting: CryptoHopper supports shorting, allowing you to make a profit when prices slump.
Copy Trading: The CryptoHopper marketplace features copy trading (also known as mirror trading) from 40+ expert traders, allowing you to copy every trade made by those traders and earn the same returns they do.
Strategy Designer: CryptoHopper lets you build your own trading strategies using over 130 indicators and candlestick patterns.
Simulated Trading: CryptoHopper has a simulated trading sandbox where you can mess around without using real money.
Connect to 9 Major Crypto Exchanges: CryptoHopper connects to 9 cryptocurrency exchanges via its API, including Huobi, Binance, Poloniex, Bittrex, Coinbase Pro, Kraken, Bitfinex, KuCoin, and Cryptopia.
No Trading Fees: CryptoHopper doesn't charge any additional fees beyond your monthly subscription. However, you will still pay any trading fees charged by each exchange.
Historical Backtesting: If you have created a new strategy and want to test it in various market conditions, then you can use the CryptoHopper historical backtesting tool to see how your algorithm would have performed.
Trailing Stop Loss: Limit your losses with Cryptohopper's limit stop-loss option. Using this option, you can prevent your losses from ever exceeding a specific percentage.
CryptoHopper Doesn't Hold Your Funds: CryptoHopper's API is allowed to make trades from your exchange account. However, it is not allowed to withdraw money from your account. Your funds stay with your chosen exchange. CryptoHopper does not hold your funds.
View All Trade History: CryptoHopper lets you view all trade history, making it easy to track which trades were made by the bot and at which times. You can also see the percent gain or percent lost on each trade.
Multiple Indicators: View indicators like Bollinger Bands, MACD, RSI, Stoch, and more.
How Does CryptoHopper Work?
CryptoHopper connects to exchanges via an Application Programming Interface (API). You grant the CryptoHopper API access to your trading account, and then the program can execute trades on your behalf to attempt to automatically earn bitcoin.
To be clear, CryptoHopper cannot withdraw funds from your account. The API can simply view your balance and execute trades. You can disable this access at any point.
The major advantage of CryptoHopper is that emotion is removed from the trading process. You're relying on a robot to make trades for you – not your own emotions. A highly-volatile, high-risk market like crypto is difficult for emotional traders. A robot takes your feelings out of the equation, helping you make trades supported by real data – not feelings.
CryptoHopper can be used by beginner traders and advanced traders alike.
Beginner traders can sign up for CryptoHopper and let the robot start trading immediately. You don't have to customize any settings, engage in copy trading, or develop your own trading strategies. Instead, you can just fire up CryptoHopper and forget it.
More advanced traders, meanwhile, might devote different portions of their portfolio to different crypto trading strategies. They might create their own strategies and extensively backtest them. That's okay, too.
Some of the customizable settings within CryptoHopper bitcoin trading bot include:
Strategy (Choose a specific strategy or pick 'no strategy' and use only manual or external signals
Percent profit
Percentage lower bid and higher ask
Stop-loss and trailing stop-loss (enabled or disabled)
Trailing stop-loss percentage
Arm trailing stop-loss at (pick a number)
Use trailing stop-loss only (enabled or disabled)
Hold assets when a new target is the same (enabled or disabled)
Auto close positions within time (1 month)
Max open time sell and max open time buy
Max open positions
Max percentage open positions per coin
Percentage buy amount
Minimum BTC amount per order
You can choose whatever settings you like based on your desired returns, your exposure to risk, and other metrics.
CryptoHopper Pricing
CryptoHopper has three subscription options and a free trial.
Free Hopper (Trial)
7-day free trial
80 positions
Maximum 15 selected coins
Maximum 2 triggers
Technical analysis every 10 minutes
Explorer Hopper (Starter)
$19 per month
Maximum 15 selected coins
Maximum 2 triggers
Technical analysis every 10 minutes
Adventure Hopper (Medium)
$49 per month
200 positions
Maximum 50 selected coins
Maximum 5 triggers
Technical analysis every 5 minutes
Exchange arbitrage
Hero Hopper (Pro)
$99 per month
500 positions
Maximum 75 selected coins
Maximum 10 triggers
Technical analysis every 2 minutes
All coins for signals
Market arbitrage
Market maker
All accounts also include certain features standard, including 0 additional trading fees from CryptoHopper, multiple order types (trailing stop, stop loss, TSL, auto-close, and DCA), personal and global trading stats, and access to 120+ indicators and candle patterns.
How to Use CryptoHopper Tutorial
Signing up and using CryptoHopper for the first time is easy.
Step 1) Create an account by visiting CryptoHopper.com. Enter your name, email address, username, and password.
Step 2) Confirm your email by clicking on the activation link.
Step 3) Set up your account using the CryptoHopper wizard. Select an exchange and configure the bot using your preferred exchange's API keys. Setup basic hopper configurations. Once you've done that, you can start using your hopper immediately. You can also customize settings further using the dashboard.
Step 4) Sign up for signal services. CryptoHopper lets you sign up for professionally-curated external signals. These signaller services are provided by experienced traders. A good signal might spot a market condition and tell you to buy or sell, for example. Both free and paid signals subscriptions are available through CryptoHopper.
Step 5) Grant the CryptoHopper API access to your exchange account. You'll need to permit CryptoHopper to make trades on your behalf (trade and read access) to use CryptoHopper.
About CryptoHopper
CryptoHopper has limited transparency about its management team and other information. However, the company appears to be a legitimately-registered Dutch corporation. The contact page lists an address in Amsterdam, two email addresses, along with a COC number and VAT number.
However, we still don't know who's running the company or who made CryptoHopper.
The official website claims the company, which is officially registered as CryptoHopper BV, was founded by two brothers. One brother was a day trader and the other was a web developer. They built a prototype of CryptoHopper on a Raspberry Pi using a 3D printed case. They improved the model over time, eventually creating the CryptoHopper we see today.
The CryptoHopper.com domain was registered in July 2017.
Final Word
CryptoHopper is an automated cryptoasset trading bot that trades on your behalf using trading algorithms. The bot can be customized with different strategies. You can copy other traders, for example, or add different signals to your profile. You can even build your own strategy based on gaining more bitcoin via micro-trades.
Then, you grant CryptoHopper's API access to your exchange account. This access allows the API to make trades on your behalf. CryptoHopper can connect to nine different exchanges, including some of the most popular exchanges available today (Binance, Bitfinex, Bittrex, Coinbase Pro, Huobi, Kraken, and Poloniex are all supported).
One of the few issues we have with CryptoHopper is a lack of transparency about the company. We know the address of the company, but we don't know anything about the people running the company. Fortunately, we don't have to trust CryptoHopper with any funds: they just have API access.
If you're looking for a hands-off way to buy and sell crypto, then CryptoHopper may be a good option – as long as you're not expecting enormous profits with no risk and no effort. While everyone is fixated on the bitcoin price and have BTC predictions to the moon, it may be smart to deploy an automated, self-setup and customizable crypto trading bot like CryptoHopper that can help you stack satoshis and hope for one of those futuristic forecasts to actually happen and make your successful trades worth more in the future.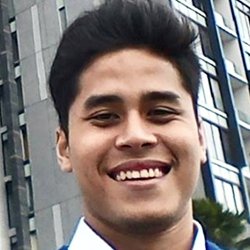 I'm Aziz, a seasoned cryptocurrency trader who's really passionate about 2 things; #1) the awesome-revolutionary blockchain technology underlying crypto and #2) helping make bitcoin great 'again'!