Ballet wallet is a non-electronic cryptocurrency hardware storage device with a mobile app for safe bitcoin holdings offline. The Ballet multicurrency physical wallet is from Bobby Lee, the founder and CEO.
Let's review the Ballet REAL series product line to see how the 100% offline cold storage crypto wallet works and if the world's first non-electronic 24K gold-plated multicurrency hardware wallet is right for you.
Ballet Crypto Wallet: A Look Into the Ballet Mobile App
Every innovation comes with their fair share of stumbling blocks that either slow down or even stop people from making use of them, initially. Blockchain and cryptocurrency projects are certainly not exempt from these sticking points, but there are applications that have been demonstrating themselves capable of overcoming these.
Introducing Ballet, based in Las Vegas, Nevada and has 20 team members worldwide, is one of the newest physical wallets with a cryptocurrency mobile app. On one surface reading of the product, it's relatively easy to see how a product like this breaks down one-speed bump after another. It boasts being a crypto wallet that requires no setup, no passwords and no KYC while offering secure physical cryptoasset storage.
A Brief Introduction to Ballet
We can't exactly say that the company has had a long and storied history as of yet; basically being in its infancy as of yet. Having started off on Kickstarter back in September this year, company CEO Bobby Lee made it pretty clear that complications had to be damned if mass adoption was to be achieved for cryptos.
"By removing all the complications surrounding cryptocurrency ownership, we hope to bring greater adoption to the rest of the world. Now you can see it, touch it, and take your investment with you anywhere you go."
That's not to say that Ballet wants to create Mad Max-style 'freedom' for its users. Far from it, Lee and Ballet have got their sights set on a smarter, more efficient way of putting crypto into the hands of the public. And for most crypto community insiders, Mr. Bobby Lee needs no introduction as he is a crypto influencer and is the brother of Litecoin creator Charlie Lee. Bobby, was the co-founder and CEO of BTCC (BTCChina), which was the first Chinese bitcoin exchange and was acquired in January 2018, started mining bitcoin back in 2011. Now, Ballet crypto wallet is Lee's (nickname the 'coinmaker') newest crypto-centric startup that is trying to bring simple and elegant into bitcoin storage options.
So how has it been faring for their Kickstarter so far? Quite well, considering the fact that it's in its public beta for the moment. And with nearly $13,000 raised by these same interested users, it has some potential yet to be explored.
The handheld metal-based credit card-sized Ballet wallet will generate user's public addresses and private keys in advance and print a QR code to associate each crypto wallet address accompanied with a string of printed encryption code which users must scratch off in order to see.  The creator of Ballet had this to say:
"We generated the keys for you in two locations thousands of miles apart," […] "[After that] we manufacture ourselves out of the process."
Lee, who spoke at a blockchain event in Singapore regarding the new release of Ballet, those REAL series product focuses on Bitcoin (BTC), Ethereum (ETH), Litecoin (LTC) and Ripple (XRP), said this during his presentation:
"I've been working on this hard since January of this year," […] "We've gone through six iterations of this hardware wallet design."
Security and Streamlining Onboarding
To begin with, Ballet places less emphasis on the need for the whole on-boarding process; with users being able to completely bypass KYC and accounts.
"Just scan the QR code on your Ballet cryptocurrency wallet to start using the mobile app. No accounts or KYC registrations are needed."
This throws all autonomy and, importantly, anonymity back to the user by simply letting them make free use of their card-based and mobile wallet without any need for restrictive registration.
Would this, in any way, have a negative impact on security? Not at all, its line of hard wallets incorporates the BIP38 protocol, which allows for highly anonymous and secure key generation. This is what the Ballet crypto wallet team set out to help in reducing the difficulties of electronic hardware wallets.
So what does BIP38 bring? Importantly, it means ballet has and makes use of the 2 Factor Key Generation. For those otherwise unfamiliar with this: 2FKG requires a user to input both a private key, along with a unique passphrase from their wallet. Security is certainly at the top of the agenda for Ballet.
It likes to say how Ballet is different when comparing to Ledger, Trezor and KeepKey because its easy to setup, offers simple backup procedures, better option to not lose funds due to forgotten passwords, private keys and backups. The Ballet benefits also include no power or battery issues, firmware upgrade problems or hardware compatibility/connectivity issues. Ballet wallet is also set out to rival OpenDime and Tangem as it does not contain any computer chips or electronic circuitry.
What seems to be a reoccuring trend within the official Ballet crypto wallet website is that it differs from all types of hot, cold and paper wallet solutions like Cardwallet, bitaddress.org, Xapo, TenX, Cobo and Mobi too. The offline cold storage custody solution Ballet offers also has varying degrees of features from BitPay, BRD Wallet, imToken, Trust Wallet and Blockstream Green Wallet.
The Mobile App: Control Your Crypto
This is made more apparent by the fact that Ballet claims to ensure complete user anonymity, simply by not holding onto information on users, including their private keys.
"The mobile app never retains or stores the private keys for the Ballet cryptocurrency wallet. It also never tracks or stores any personal or financial data outside of your mobile device itself."
While this sounds great on its own, especially when considering a large number of digital wallet solutions out there either DO store your key information or delegate it out to a third party. Anything that presents less of a risk to the users' security is welcomed. But how exactly does it manage to do that?
This is likely through the application of non-custodial wallets as a standard. But having its range of hard wallets be simple to use, with users being able to scratch off to reveal their private key and unique passphrase. It's through doing this that Ballet can allow for non-custodial wallets as a standard.
It's a pretty interesting attribute of the mobile wallet that users can choose to use both the hard and mobile wallet or one without the other. But people would be missing out on some impressive features from the mobile wallet, which allows users to apportion assets to specific funds, regardless of what kind of cryptos they consist of.
Here is a list of 23 different coins the Ballet crypto wallet supports as well as the ERC20 tokens based on Ethereum:
And what is even more impressive about the Ballet wallet for crypto investors, is how the mobile app allows users to send and receive cryptocurrencies as well as check market prices and activating additional valuable coins.
Ballet: Crypto Wallets That are Secure and Widening in Variety
Along with placing a special emphasis on security, versatility, and utility for its (would-be) users, the stainless steel Ballet REAL Bitcoin Wallets seek to provide much more variety for its future users as well.
We can easily see this with the number of 'accepted' cryptos that users can store using Ballet, which, at this moment in time, consists of 23 different cryptos. According to the company, this is poised to rapidly expand too, with over a dozen other digital assets forecasted to land inclusion in the foreseeable future. The initial pre-order cost of Ballet crypto wallet offering advanced cold storage security will come with a $29 price tag, which is much less than Trezor, Ledger and KeepKey.
There's no time-frame set in stone for these new additions, but to see so much variety in these early stages is impressive nonetheless.
When the 'be your own bank' slang in the community wants to become a reality and come true, a bitcoin user' (albeit buying, trading, earning or investing) must prioritize the accessible security of each and every satoshi (smallest unit of account in bitcoin) at all costs. As the smart custody solution era begins to take root, going the extra mile to apply proper safety measures will be invaluable if the price of bitcoin continues to rise. It is not always easy to avoid bitcoin scams as the crypto hack history is littered with plenty of unfortunate examples. Whether or not you buy and try the REAL wallet series, crypto holders should strongly consider going to great lengths of implementing the best protection practices possible, and Ballet thinks they have a new way of boosting blockchain finance adoption via a non-electronic crypto hardware wallet.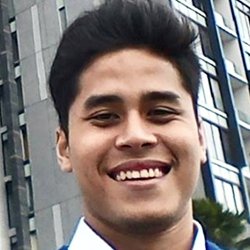 I'm Aziz, a seasoned cryptocurrency trader who's really passionate about 2 things; #1) the awesome-revolutionary blockchain technology underlying crypto and #2) helping make bitcoin great 'again'!