3Commas is an smart crypto trading platform using automated bots to generate trades. You can create your own personal trading strategy or copy the trading activity of other users on multiple exchanges.
As the growing cryptocurrency market and investment world evolves, from trading chart analysis to using the best bitcoin trading bot system, nothing is guaranteed to work and comes with real risks. Let's review the 3commas SmartTrading terminal to see if the automated trading bot features can actually materialize into profits via executing the 'buy low and sell high' motto by opening-and-closing trades automatically.
What is 3Commas?
3Commas, found online at 3Commas.io, is a crypto trading platform that makes it easy to create and implement automated trading strategies.
With 3Commas, you can copy the trading activity of other traders. Or, you can create your trading strategies based on several metrics.
3Commas does not charge commission. However, traders pay $22 to $75 per month to get access to 3Commas. 3Commas also recently introduced a free version of its platform: if you create a Binance account on 3Commas, you can trade for free. 3Commas also offers a free 3-day trial.
Overall, 3Commas is a cryptocurrency trading management platform. You can use the platform however you want. Some people will simply copy the trading activity of the platform's most successful trader. Others will customize different strategies based on their exposure to risk and desired returns.
As of November 2019, 3Commas has over 120,000 registered users, $60 million in daily trading volume, and 23 supported exchanges.
3Commas Features
3Commas offers all of the following core features:
Automated Trading 24/7: The core feature of 3Commas is that you can automatically make trades 24 hours a day, 7 days a week.
23 Supported Exchanges: 3Commas supports 23 major cryptocurrency exchanges, including Binance, Bittrex, Coinbase Pro, BitMEX, Bitfinex, Poloniex, Bitstamp, Bybit, Cex, Kraken, KuCoin, OKex, Huobi, Exmo, Gate.io, HitBTC and YoBit (also Binance DEX, Binance Jersey, Binance US).
Concurrent Take Profit and Stop Loss: Customize trades with taking profit or stop loss commands, helping you lock in profits or minimize losses.
Trailing Take Profit and Stop Loss: Customize stop loss and take profit commands even further with trailing take profit and stop loss, so that limits automatically increase if a coin rises in price.
Sell By Multiple Targets: Sell your coins by multiple targets. Sell half your coins for $10,000, for example, then sell 25% for $11,000 and the rest for $11,500. 3Commas lets you setup these options automatically.
TradingView Signals and Charts: 3Commas lets you view concurrent currency rate charts and TradingView signals in a single window.
Paper Trading: 3Commas has a paper trading feature that lets you fully test out the trading features of the platform before you buy it. When you activate paper trading with the free 3-day subscription, you gain full access to the platform for your full trial period.
Smart Cover: Accrue additional profit with unexpected market moves using the 3Commas Smart Cover feature, which lets you sell and buy back coins.
Simple and Composite Bots: 3Commas offers simple bots (letting you run one trading pair) and composite bots (letting you run multiple trading pairs)
Long Algorithms: 3Commas can use long or short algorithms. With long algorithms, the bot buys a coin with settings you build, then lists orders for sale at a higher price. The bot might buy at $10 and sell at $11, for example.
Short Algorithms: 3Commas lets you implement short algorithms. The bot will sell a coin after you create settings, then set a buy order at a lower price. The bot will sell at $10 and buy for $9, for example.
Deal Close Signals: With the 3Commas deal close signals feature, bots trade according to TradingView signals, including RSI-7, ULT-7-14-29, TA presents, CQS scalping, and custom TradingView signals.
Analyze and Copy Bots: 3Commas bots can analyze performance, then view and copy other bot settings through 3Commas.
Create and Customize Portfolios: 3Commas lets you create portfolios with any amount of coin. You can create a portfolio that just trades 0.1 BTC, for example, while your main 1 BTC account is set up to copy the most successful trader. You can balance your portfolio with certain coin ratios, view the income of your portfolio over time, and copy and edit coin ratios in your portfolio.
Notifications: 3Commas will send you to deal notifications on your browser, through a mobile app, through Telegram, or by email.
Signals Marketplace: 3Commas lets you buy premium trading signals from Cartelsignals and Crypto Quality Signals Premium among other providers from its marketplace
Mobile Apps: 3Commas has mobile apps for iOS and Android. The apps let you trade and follow deals through your smartphone or tablet.
Referral Program: 3Commas gives rewards to users who refer other users to the platform. You'll have crypto deposited directly into your account based on the amount of money any people you refer to deposit into 3Commas. It's a three-level referral system that can pay up to 50% (25% on the first level, 15% on the second level, and 10% on the third level).
English and Russian: 3Commas is available in English and Russian.
24/7 Customer Support: 3Commas has a 24/7 customer support team willing to tackle any issues. You can contact the team via the 3Commas Help Centre or through Twitter, the Telegram group, and Facebook.
API Access: Setup and utilize API functionality to help 3Commas integrate with your existing setup.
How Does 3Commas Work?
3Commas is designed to be easy for the beginner and advanced traders to use. Beginner cryptocurrency users can launch an account, connect an exchange, and simply engage in copy trading, for example. More advanced users can customize their automated trading strategies in multiple ways.
When setting up your account for the first time, you'll customize settings based on the price deviation for safety trades, your desired profit (the point at which the bot will sell), and the conditions that launch a trade. You can choose from simple bots (with one trading pair like BTC/USD) or composite bots (with multiple trading pairs).
After a bot is set up, users can begin executing long and short trades. For short trades, a price rise in the selected currency will cause the execution of the sale of the underlying cryptocurrency once 3Commas detects the desired profit level. If a price reversal occurs, safety orders can be placed to ensure that the bot also makes purchases at a given percentage increase.
For long trades, the bot will open a new trade according to one of the conditions you selected. Once these conditions are detected, the bot immediately puts a coin for sale. If the price rises and the order is filled, the profit goal is achieved. If the price falls, the bot places safety orders below the purchase price based on your desired safety trade percentage.
3Commas is known for its Smart Trading, which uses stop loss and take profit commands to limit losses and create a safety net for your portfolio. You can customize these Smart Trading features with commands to buy or sell at a specific price point.
Let's say you use the trailing take profit feature to realize the most gains. You buy multiples of BTC at $10,000, then set a standard take profit order at $11,000. You make a profit of $1,000 per ETH. However, if the price of ETH continues to rise above $11,000, then the trailing take profit feature lets you sell at the highest part of a trend by selling at a percentage of the highest value. If you set a trailing take profit order of 10%, for example, and BTC hits $12,000 before falling, then the sell order is activated when the price falls by 10%, or below $10,800.
Trailing stop loss works similarly, but to limit your losses. It's also percentage-based and automatically adjusts to price fluctuations. You can set up stop-loss orders to limit your losses to 5% or 15%, for example, in which case the bot will automatically sell your cryptocurrency when losses drop below that amount. With the trailing stop-loss, of course, the bot looks at the adjusted prices, making it different from a standard stop loss order.
Another nice feature of 3Commas is that you can customize your portfolio based on coin ratios. If you want your portfolio to evenly hold the top 9 cryptocurrencies by market cap, for example, then you can do that. If you want your portfolio to hold the top 100 cryptocurrencies by market cap, then you can do that too.
Overall, the 3Commas interface is straightforward for beginner and advanced users, which is one reason why 3Commas is so popular.
3Commas Pricing
3Commas lets you try the platform for free for three days. The company has also partnered with Binance to create a free subscription option. There are four 3Commas pricing levels in total, including:
Binance Trader ($0)
Create a Binance account on 3Commas then trade for free
Access to the trading terminal
Concurrent take profit and stop loss
TradingView custom signals
Simple bots
Short and Long algorithms
View and copy bots
Composite bots
Pay 0.1% fee per filled buy or sell order (no additional fee to Binance; 0.1% is all you pay)
Starter ($22 Per Month Paid Annually)
$24 per month (paid every 6 months) or $29 per month (paid monthly)
Access to the trading terminal
Concurrent take profit and stop loss
Advanced ($37 Per Month Paid Annually)
$41 per month (paid every 6 months) or $49 per month (paid monthly)
Access to the trading terminal
Concurrent take profit and stop loss
TradingView custom signals
Simple bots
Short and long algorithms
View and copy bots
Pro ($75 Per Month Paid Annually)
$84 per month (paid every 6 months) or $99 per month (paid monthly)
Access to the trading terminal
Concurrent take profit and stop loss
TradingView custom signals
Simple bots
Short and long algorithms
View and copy bots
Composite bots
BitMEX and ByBit bots
If you sign up for the free 3-day trial, then you get access to a Pro subscription (the highest level, $74 per month subscription).
How to Use 3Commas
Creating a 3Commas account is straightforward. Here's the basic process for registering and setting up your trading account for the first time:
Step 1) Create an Account
Visit 3Commas.io and enter your email address and password, then click Register.
Click the link you received in your email to gain access to the 3Commas dashboard.
Step 2) Connect an Exchange
If you're using 3Commas for free, then you can only connect with Binance. However, paid subscribers can connect one of the 23 supported exchanges.
Make sure your account is connected via API access (you'll need to login to your exchange account to set up API access). If you're using Binance, then you'll also need to make sure your account holds BNB and has the BNB fee payment feature turned on.
Step 3) Choose your Bot Type
3Commas offers four bot types, including short, simple, composite, and composite short bots. The simple bots use only one trading pair, while the composite bots use multiple trading pairs. There are dozens of bots available through the 3Commas dashboard. These are just four of the most popular bots at the time of writing:
Step 4) Choose your Trading Pair and Set the Base Trade Size
Select the trading pair you want your bot to trade from the dropdown menu. Then, set the base trade size and tell the platform how much of your preferred currency you want to use during your initial trade.
Step 5) Setup Safety Trades
You may want to implement the 3Commas safety trade feature, which lets you make purchases after a dip in a controlled way. If you're trading BTC/USD, for example, and the price of BTC drops after buying BTC, then safety trades allow you to buy more BTC with the amount of USD set in the safety trade size.
Step 6) Set Target Profit
3Commas lets you set up the target profit you want to earn. This tells the bot when to sell. It's based on percentage: if your target profit is set for 3%, then the trading bot will automatically sell your money when that amount is reached.
Step 7) Choose Take Profit Type
3Commas has two take profit options, including a percentage from base trade or a percentage from the total volume.
Step 8) Set Max Safety Trades
Tel the trading bot how many safety trades it can make before stopping. This is the maximum number of safety trades the bot can conduct at any given time.
Step 9) Set Price Deviation for Safety Trades
Setting the price deviation tells the bot when it can start executing safety trades. It's set as a percentage. If it's set to 3, for example, then the bot will start buying when the price drops below 3% of the initial trade price.
Step 10) Setup Trade Start Conditions
Tell the bot when to make the initial trade by setting up trade start conditions. You can choose from TradingView Signal Buy or Strong Buy, for example, TradingView Signal Strong Buy (Manually), or Open New Trade ASAP. Based on your customization options, the trading bot will be configured to launch a new trade.
About 3Commas
The development of 3Commas started in 2017. The team was motivated to launch 3Commas because most other trading platforms were manual – not automated. They wanted to create a system that could potentially create profit all day for users.
3Commas is headquartered in Vancouver, Canada. The company also has an office in Tallinn, Estonia. Key members of the team include Yuriy Sorokin (CEO), Mike Goryunov (CMO), and Egor Razumovsky (CTO).
Final Word
Most trading bots are difficult to use. 3Commas, however, has created a trading bot that is easy to set up, easy to customize, and easy to use. It also performs reliably compared to its lower-quality competitors and is one of the most popular crypto trading bots like CryptoHopper.
3Commas is considered the most reputable trading bot available today even though there are a few bitcoin-based bot systems innovating in the space. The company is completely transparent about its operations and location, for example, and we know exactly who is running the company. We also appreciate the 3Commas customer service, which is available 24/7 via multiple contact methods.
As we mentioned above there are inherent risks when trading any cryptoassets, but as many expect the bitcoin price to increase due to the halving among other driving factors (see BTC predictions) in the next few years, it may be smart to start with a proven trading system like 3commas to see if you can earn more bitcoin and see the value go up in the future.
Thanks to features like portfolio creation and tracking, bot customization, all of the best cryptocurrency exchange compatibility and more, 3Commas is one of the top trading bot platforms available today.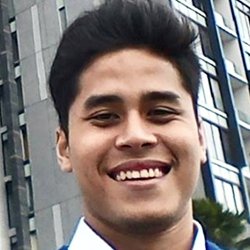 I'm Aziz, a seasoned cryptocurrency trader who's really passionate about 2 things; #1) the awesome-revolutionary blockchain technology underlying crypto and #2) helping make bitcoin great 'again'!