How to Use, Store and Sign Up with Exodus Crypto Wallet
Exodus is a beginner-friendly mobile and desktop wallet that supports 100+ cryptocurrencies. Review everything about the beautifully-designed, safe and secure pro-level Exodus crypto wallet app today.
What is Exodus?
Exodus is a multi-currency wallet available for desktop and mobile devices. The wallet has a simple UI that makes it accessible to beginners, although there are enough advanced features to keep more experienced crypto users happy.
One of the first things you'll notice about Exodus is its eye-catching interface. The wallet uses color effectively, separating your cryptocurrencies by color to make it easy to see exactly what's in your portfolio. At the same time, the Exodus interface isn't too busy. It displays the crucial information you need without overwhelming you with unnecessary windows. You can access your portfolio, wallet, exchange, and backup options all from the main Exodus screen.
Exodus is developed by a company called Exodus Movement Inc., which was founded in 2015. Although Exodus is newer than more experienced competitors like Mycelium, it has gained popularity for being easy-to-use, accessible to beginners, and customizable for more advanced traders.
Exodus Wallet Features
Complete Control of your Private Keys: With Exodus, you retain complete control of your private keys. Your private keys are stored on your desktop or mobile device. As long as you retain access to that device, and nobody has stolen your backup options, then you remain in complete control of your private keys.
Available for iOS and Android: Exodus is a free download for iOS and Android.
Available for Windows, Linux, and Mac: Exodus is available for all three major desktop operating systems, including Windows, Linux, and Mac.
Pair Desktop and Mobile Wallets Together: If you want to manage your funds on-the-go and on your desktop, then you can do that by pairing your desktop and mobile Exodus wallets together, giving you complete control over your funds from either device.
100+ Supported Cryptocurrencies: Exodus supports 100+ crypto assets in total, including virtually every major cryptocurrency. Key coins supported by Exodus include bitcoin, Ethereum (ETH), Ripple (XRP), Litecoin (LTC), Bitcoin Cash (BCH), Binance Coin (BNB), Tether (USDT), EOS (EOS), Monero (XMR), Dash (DASH), Ethereum Classic (ETC), and Stellar (XLM).
Lite Wallet: Like all mobile apps, Exodus is a lite bitcoin wallet, which means you don't have to download the full blockchain to use Exodus. This is common among mobile apps, although some desktop wallets have traditionally required you to download the full blockchain.
Send and Receive Digital Currency: Exodus lets you send and receive all 100+ of its supported digital currencies.
Compatible with Trezor: Exodus is compatible with Trezor hardware wallets, letting you easily connect one of the world's most popular hardware wallet solutions with your Exodus wallet.
Not Completely Open Source (Although the Most Important Features Are Open Source): Exodus is built on many open source components, and many parts of Exodus are published on Github under the Exodus Movement page. You can view the source code here. However, certain elements of Exodus are not open source. Exodus claims these elements are not open source because they "put a lot of time and work into producing our designs, animations and overall user experience" and want that work to stay protected.
Portfolio Tracker: Not all crypto wallets offer a portfolio tracker. Exodus, however, does offer a tracker, letting you instantly view your total balance across all cryptocurrencies.
Display Balance in 30+ Fiat Currencies: Want to view your total portfolio balance in US Dollars? You can do that with Exodus and most other wallet apps. However, Exodus also supports 30 other fiat currency display options, making it easy to see exactly how much your portfolio is worth.
12-Word Recovery Passphrase: Like most other software wallets, Exodus lets you set up a 12-word recovery passphrase (seed). If you lose access to your device, account, or app, then you can use this passphrase to regain access to your funds and private keys.
Multiple Customer Support Options: Exodus has surprisingly strong customer support compared to other wallet software. You can contact Exodus's customer support via an online help desk, email, or through social media like Twitter, Slack, and Facebook.
Secure: Understandably, Exodus places a heavy emphasis on security. Exodus encrypts your private keys and transaction data on your device, which means nobody can access your cryptocurrency but you.
Touch ID, Face ID, and Biometric Authentication: Exodus lets you enable Touch ID and Face ID (or Android biometric sensors) to verify transactions. If you want to verify your identity every time you make a transaction, then Exodus lets you do that.
Staking: Earn interest on your crypto holdings without leaving the Exodus app. Exodus lets you stake ONT in your in-app Ontology wallet, for example, to earn passive income.
Charts and Financial Data: Exodus displays charts, market history, and other financial data in both the desktop and mobile app making it easy to view historical price info and more.
Built-in Exchange: You can buy and sell cryptocurrencies without leaving the Exodus app. Exodus has a built-in exchange. You'll pay a small commission fee to use this exchange, but it may be cheaper (and more convenient) then sending your money to exchange and back.
Multiple Themes Available: Exodus lets you customize your trading interface using multiple themes. Many other wallets have a one-size-fits-all design, so it's nice to see that Exodus gives users more flexibility.
No Registration or Verification Needed: Installing the Exodus app on your device is all the registration and verification you need. You don't even need to register or verify to use the Exodus exchange.
How Does Exodus Work?
Exodus works like most other crypto wallets and apps. You install the wallet on your mobile or desktop device. Then, you can set up wallets for any of the 100+ supported cryptocurrencies within the app.
Exodus encrypts and stores all private keys locally. Private keys aren't sent to a third party server or broadcasted over the internet. As long as your device remains secure, your private keys will remain secure.
If you lose access to your device and want to restore access to your funds, then you can install Exodus on a separate device and enter your 12-word recovery passphrase. As with other wallets, it's crucial to keep your 12-word phrase secure. Anyone with access to your passphrase will be able to access your crypto funds as well.
One of the drawbacks with Exodus is that there's no two factor authentication available. All access to the app is controlled via a password. If someone has access to your computer or desktop device and guesses your password, then they'll be able to access your private keys.
It's important to mention that Exodus is one of the most beginner-friendly crypto wallets available today simply because of its fantastic UI. The UI is ideal for entry-level crypto users, although there are enough advanced features to keep all crypto users happy. The menus are straightforward but use color effectively to distinguish between your different crypto holdings and indicate different options.
It's also important to note that Exodus has charts and financial tools – something not all other wallets offer. You can manage your crypto funds and view live market data all from within the same software.
Most users will use Exodus as a hot wallet or daily wallet, keeping small amounts of crypto funds stored for short-term use. Since Exodus pairs well with Trezor, it's easy to integrate an effective cold storage hardware solution. However, Exodus may not be the best option for those who use Ledger Nano wallets or other wallets.
Exodus Pricing
Exodus, who's aim is to specialize in secure management and exchange of cryptoassets on desktop and mobile wallets (and Trezor hardware wallet),  is free to download for all mobile and desktop platforms.
Sending and receiving tokens to and from the Exodus wallet is free with no added charge (you will pay the standard crypto network fees).
Additionally, if you exchange assets through the Exodus wallet, then Exodus will charge a small commission for each trade.
How to Use Exodus
Here's a basic guide to using the popular bitcoin wallet Exodus:
Step 1) Download Exodus
For desktops, download Exodus from the official website at Exodus.io/download. You'll see links to the Windows, Mac, and Linux downloads.
For mobile devices, download Exodus from the iOS or Android app store.
Step 2) Create a Password and Backup
When you first install Exodus, you'll be prompted to create a secure password. Exodus will recommend that you create a long password with upper and lowercase characters and symbols.
Exodus will also give you a 12-word recovery seed phrase. You can write this phrase down or copy it, although you'll want to keep it in a secure place. If someone gains access to your 12-word passphrase, then they'll have access to your private keys and funds. If you lose access to your wallet app or device, then this passphrase can be used to recover your funds.
Exodus also lets you recover a wallet using an email recovery link. When making your first deposit, Exodus will send a backup link (a URL with your recovery phrase) to your email address. This backup link can be paired with your password to retrieve access to your account.
To restore an old Exodus wallet, simply tap or click the 'Restore Wallet' option.
Step 3) Customize Other Settings
Exodus lets you customize a variety of settings to make the app look how you like.
Click on the Settings tab to select a theme, for example. You can also choose which fiat currency your portfolio will be displayed in by tapping the 'Localization' tab, or choose which digital assets you want to display by clicking on 'Assets'.
Step 4) Send and Receive Crypto
Sending and receiving crypto with Exodus is easy. After installing the wallet and selecting an asset, Exodus will have already created a wallet for you. At this point, you can receive payment to that wallet by clicking 'Wallet' on the sidebar and choosing your desired asset. Click the Receive button to find your address. You can give that address to the payee or transfer funds to yourself. There are QR codes and public addresses for every Exodus wallet.
The four action buttons under your wallet address allow you to copy, print, or email your bitcoin address. You can also view your address on the blockchain.
Step 5) Exchange Assets with Exodus
You can exchange 100+ crypto assets without leaving the Exodus wallet or transferring your funds to an exchange.
To exchange crypto assets, click on the 'Exchange' tab on the left side of your wallet. Select your desired assets from the two drop-down menus on the left and right sides of the exchange window. Enter the exact amount you want to exchange. Or, use the All, Half, or Min buttons. Confirm the details, then click Exchange.
Exodus uses live rates, which means you have three seconds to cancel the exchange before funds leave your wallet. Once you click 'Exchange', your asset will be sent from your wallet while the asset you purchased will be deposited to your wallet. The exchange can take anywhere from a few minutes to over an hour based on the cryptocurrency network.
About Exodus
Exodus was created by Exodus Movement Inc., a Nebraska-based company founded in 2015 by JP Richardson and Daniel Castagnoli.
The company is reportedly seeking to expand. Exodus does not appear to have received any outside funding.
Exodus's team has previously worked for Apple, BMW, Disney, Louis Vuitton, Microsoft, and Nike. Engineering-wise, the company has published over 200 open-source libraries and written code in use by most Bitcoin and cryptocurrency software out there.
Contact Exodus Wallet Support
Check out the video to see how the Exodus crypto wallet support team works and how to get in touch with support@exodus.io as their official email listed. You can also reach out to Exodus on Twitter and Facebook as well as their Slack Live chat.
The Exodus wallet support service is also quick to remind all users that the staff will never ask for personal data or sensitive information such as 12-word phrases, passwords or private keys. All bitcoiners must be smart about the phishing attacks that run through the cyber community of crypto, as bitcoin scams are prevalent.
Final Word
Released in 2015, Exodus is one of the newest members of the bitcoin wallet space. Despite its young age, Exodus has quickly risen to become one of the more popular crypto wallets in the space to rival competitors Mycelium and Electrum. Today, the app supports 100+ cryptocurrencies, making it easy to store any major cryptocurrency whether you're using a desktop or mobile device.
If you're looking for an intuitive crypto wallet that's easy for beginners and has enough features for advanced traders, then Exodus is one of the best options available today.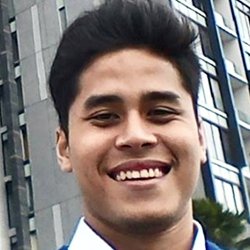 I'm Aziz, a seasoned cryptocurrency trader who's really passionate about 2 things; #1) the awesome-revolutionary blockchain technology underlying crypto and #2) helping make bitcoin great 'again'!