How to Use, Store and Sign Up with Mycelium Bitcoin Wallet
Mycelium is a crypto wallet app providing mobile bitcoin storage available for iOS and Android. Discover everything about the highest-rated Google Play crypto app in our Mycelium wallet review today.
What is Mycelium?
Mycelium is an iOS and Android bitcoin wallet app that lets you send, receive, and store bitcoin securely. Some people use Mycelium for daily bitcoin transfers, while others use Mycelium for safe long-term cold storage.
Downloading and using Mycelium is as easy as visiting the iOS or Android app store. Install the app, open it and choose "New wallet", and then you can start using your wallet immediately. You can create a 12 word passphrase (a seed). If you ever lose access to your phone or app, then you can install Mycelium on another phone and use your 12-word passphrase to recover your funds.
Mycelium has all of the features you expect in a crypto wallet app. You can easily send and receive money through Mycelium as easy as it is to setup a bitcoin wallet. You get a QR code and a public wallet address you can use to send and receive funds. You can install Mycelium on an old phone and use it as a type of cold storage. You can install it on an internet-connected phone and use it as a hot storage or daily wallet.
Plus, Mycelium is fully compatible with two of the most popular hardware wallets available – Trezor and Ledger. Many people will use Trezor and Ledger for cold storage while keeping Mycelium on their phone. Mycelium crypto wallet also integrates with Cashila (to pay bills in SEPA zone (EU)), Glidera (to buy/sell bitcoin using bank accounts) and Coinapult (to hedge against USD and fiat currencies).
The team behind Mycelium was first formed all the way back in 2008, one year before bitcoin started running. The team of hardware engineers initially came together to create a mesh networking project. After bitcoin's release in 2009, however, the team became interested in blockchain. They decided to develop Mycelium as an all-in-one bitcoin wallet catered to ordinary users.
Mycelium has launched five bitcoin-related projects in total, including the Mycelium wallet, Entropy, Swish, Card, and Gear. Today, Mycelium is one of the best-known and best-reviewed wallets in the industry. The team behind Mycelium is based in Vienna, Austria.
Mycelium Wallet Features
Key features of Mycelium cryptocurrency wallet include:
Complete Custody of Your Private Keys: Mycelium leaves you in complete control of your private keys. Your private keys never leave your device unless you export them (or use your 12-word recovery phrase).
No Need to Download the Full Blockchain: Mycelium lets you access the bitcoin network without downloading the full bitcoin blockchain.
Supernodes in Multiple Data Centers: Mycelium offers an ultra-fast connection to the bitcoin network through supernodes located in multiple data centers.
Compatible with Trezor and Ledger: Mycelium gets along well with the two most popular hardware wallets in crypto – Trezor and Ledger. You can use Ledger and Trezor for cold storage or the majority of your bitcoin funds, then use Mycelium as a daily wallet for smaller amounts of bitcoin.
Other Integration Options: In addition to Trezor and Ledger, Mycelium is also compatible with Glidera, Cashila, and Coinapult. You can exchange fiat currency for bitcoin directly within Mycelium thanks to Mycelium's integration with Glidera, for example, using any American or Canadian bank account.
Full Encryption: Mycelium encrypts all data from your chats and transactions, making it one of the most privacy-focused bitcoin wallets available today. Only your timestamps and encrypted text are sent to Mycelium's servers. The app also only stores the general information for each transaction, including the bitcoin address, location, nickname, and trading history.
Multiple Account Options: You can setup multiple accounts within your Mycelium wallet, including watch only accounts, single address accounts, and hardware accounts.
BIP70 Support: Mycelium is compatible with BIP70 payment requests.
HD Support: Mycelium is a Hierarchical Deterministic (HD) wallet, which means you can create multiple addresses to meet your needs. If you don't want someone to see that you have 100 BTC, for example, then you can create a separate wallet just for a single transaction, then send the address of that wallet to the other person. You only need a backup of the master seed or master private key to access all wallets within your Mycelium app.
12 Word Passphrase: Mycelium lets you easily setup a 12-word passphrase as a backup. As long as you remember (or have written down) your 12 words, you'll be able to access your funds, even if you completely lose access to your Mycelium app or the mobile device on which it's installed.
Available for iOS or Android: Mycelium is available as a free download for iOS or Android.
No Desktop Version: Mycelium is exclusively a mobile app. No desktop version is available.
Bit ID: Mycelium supports the Bit ID open protocol for secure authentication instead of a standard, dated password-based solution.
Mycelium Marketplace: Mycelium has a marketplace where users can interact with one another. You can set up a P2P trade with another user, for example, via Mycelium's Local Trader feature. All buyers and sellers within the marketplace have ratings based on their previous transactions. Plus, all interactions with the buyers and sellers are done via encrypted chat that offers end-to-end secure messaging. Mycelium crypto wallet also provides trader ratings to follow a buyer and seller reputation automatically to see their successful trades.
Local Trader: Local Trader lets you buy and sell bitcoin with other Mycelium users. The coins are stored locally in your wallet during the exchange, which means Mycelium never holds any of your bitcoin or fiat currency.
More Features Scheduled to Be Added in the Future: Mycelium's developers aren't sitting back content. The company is planning significant upgrades moving forward. As of November 2019, the Mycelium website is filled with updates on upcoming integrations, dApp support, and other options. New tools coming soon include blockchain-based fiat accounts, remittance solutions, debit cards, personal finance services, investment options, escrow-protected business transactions, and cryptoasset creation, among other features.
How Does Mycelium Work?
Mycelium works like any other mobile app. You install the app for iOS or Android, then it runs locally on your device.
You can install Mycelium entirely offline on an Android device using .apk files. Or, you can install it via the app store on an old phone and never connect that phone to the internet again, making Mycelium a cheap and easy cold storage solution.
Many people also use Mycelium as a daily wallet, storing smaller amounts of bitcoin with the wallet and storing larger amounts with a hardware wallet like Trezor or the Ledger Nano.
Mycelium stores your private keys on your device. Your private keys are not sent to Mycelium's servers. As long as you have access to your device and nobody has access to your 12-word passphrase, then you remain in complete control of your private keys for life.
In addition, all marketplace activity is fully encrypted. Only the encrypted versions of chat logs are kept. This ensures secure P2P trading via Mycelium's marketplace where only the sender and receiver and view transaction information.
Mycelium also offers multiple wallet options. You can setup watch-only addresses, single-address wallets, HD wallets with sub-addresses, and plenty of other options. You can also integrate Mycelium with your existing wallet solutions, including Ledger and Trezor.
It's all packaged into a straightforward interface. Mycelium isn't the best-looking wallet app out there, but it's straightforward to use for anyone with a rudimentary knowledge of bitcoin wallets and crypto. Whether you're hodling crypto long-term or sending and receiving bitcoin every day, you should be able to rely on Mycelium as a serviceable bitcoin wallet.
Let's briefly review the additional Mycelium wallet product line of Card and Entropy (Swish and Gear later):
Mycelium Entropy Cold Storage Video:
Mycelium Card and Card Network Video:
And a quick video on how to use the Mycelium Card:
Mycelium Pricing
Mycelium is free to download for iOS and Android.
There are no fees for sending or receiving bitcoin payments through the app (aside from the default bitcoin network fees).
Mycelium will display the fees upfront before you send a transaction. You can choose your fee based on how quickly the transaction needs to be sent (low, medium, or high priority).
How to Use Mycelium
Using Mycelium is straightforward. Here's the basic process you'll use to set up and start using Mycelium for the first time:
Step 1) Download Free for iOS or Android
Download Mycelium from the Google Play Store or iOS app store
Step 2) Create a New Wallet
Open the app and select 'New Wallet'
You're now in your bitcoin wallet. You can view your QR code or address. Someone can use the QR code or address to send bitcoin to your Mycelium wallet.
Step 3) Setup Two Factor Authentication and Backups
To safeguard your bitcoin, you'll want to set up a backup option. In the top right corner, tap the three dots to get to the menu, then tap 'Backup'. 12 words will appear on the screen. Write down the 12 words on a piece of paper or make note of them in another secure location.
Please note that the Mycelium app does not let you take a screenshot. This is for your security. You can write down your 12-word passphrase in a secure location to make a paper wallet. However, anyone with access to those 12 words will have complete access to your bitcoin, so be careful.
To ensure you have successfully copied the 12 words, Mycelium will ask you to re-input the 12 words one by one.
Step 4) Setup your PIN
Set up your PIN. Mycelium lets you set up a PIN to prevent your wallet from being used by others. You will need to enter the PIN every time you access your Mycelium wallet.
In the top-right corner, go to the menu and click 'Settings' then 'Set PIN Code'. Choose a PIN code. Make sure you remember it. If you can't remember your PIN, then there's no recovery option. The only way to recover your bitcoin will be to use your seed.
Step 5) Send and Receive Bitcoin
Your Mycelium wallet app is now secure and is ready to store, send, and receive bitcoin.
Receiving Bitcoin
Open Mycelium and go to your Balance tab
Tap 'Receive'
You can request a specific amount. Or, you can simply send your QR code or bitcoin address with someone. You can have someone scan your QR code or take a screenshot of it. You can also copy and paste your public address and send it via any messaging app.
Wait for the funds to arrive. Within 10 minutes of the funds being sent, you should be able to see the transaction under the 'Transactions' tab. It should take 3 to 6 confirmations (30 to 60 minutes) for your funds to be available in your Mycelium wallet.
Sending Bitcoin
Open Mycelium and go to your Balance tab.
Click 'Send'.
You can send bitcoin by tapping the 'Scan QR Code' button. Or, you can copy and paste a bitcoin address.
Tap the type of money you wish to send, then choose the amount.
Double check to make sure all details are correct, then enter your PIN code to confirm the transaction. Make sure to see the best places to spend bitcoin online.
About Mycelium
The developers behind the Mycelium wallet first came together in 2008 to create a mesh networking solution. After the release of bitcoin in 2009, however, the team saw potential in blockchain technology. They decided to create the Mycelium wallet as an all-in-one consumer-facing wallet. From the early days of the bitcoin to winning Blockchain.com's Best Mobile App in 2014, the versatile Mycelium wallet storage solution has pioneered in the safekeeping and safeguarding of crypto holdings with bank-grade security.
Today, Mycelium is one of the five products offered by the development team. The other four products include Swish (an online and in-store merchant ordering and payment system that accepts digital and fiat currencies), Gear (a bitcoin payment processor that lets anyone accept BTC payments privately and securely), Card (a global payment network), and Entropy (a USB device that works as a cold storage solution).
Mycelium is made by Megion Research & Development GmbH, which is based in Vienna, Austria. The company got the name 'Mycelium' from the vegetative part of a fungus that consists of a network of white filaments. The 'mycelium' of a fungus is a distributed intelligence network capable of sending information over long distances and across species lines.
Key members of the Megion Research & Development GmbH team include Alexander Kuzmin, Andreas Petersson, Jerome Rousselot, and Leo Wandersleb.
The multi-functional Mycelium bitcoin wallet also has more new crypto storage tools releasing soon such as:
fiat accounts (blockchain-based)
non-expensive remittance
debit cards (linked and in-wallet issued)
personal bills/invoicing finance
hedging and portfolio investment management
escrow business protection on transactions (and bets)
cryptocurrency coin creation and cryptoasset exchange
Final Word
Mycelium is one of the best-rated and most popular cryptocurrency wallets available today. It's an Android and iOS app offering all of the wallet features you would expect, including integration with hardware wallets like Trezor and Ledger, HD support, and the ability to easily send and receive bitcoin. While everyone is fixated on the price of bitcoin, and the upcoming halving, remember the smart custody era of blockchain-based cryptoassets is beginning and is one of the greatest areas of adoption and awareness that need to occur. Savvy users are in high demand and using a safe and respected bitcoin wallet like Mycelium is highly-recommended.
If you want a wallet app that's easy to use, highly-secure and trusted, then the longest-running bitcoin wallet in Mycelium is one of the best options available today (compare with Exodus and Electrum). Mycelium works great as both a long-term crypto storage solution and as a day to day useful bitcoin wallet.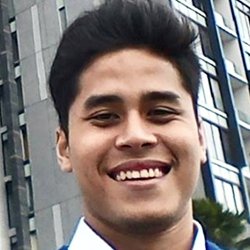 I'm Aziz, a seasoned cryptocurrency trader who's really passionate about 2 things; #1) the awesome-revolutionary blockchain technology underlying crypto and #2) helping make bitcoin great 'again'!