The Master Token: Will One Coin Dominate All
Cryptos?
One of the most popular questions we get at Master The Crypto is which cryptocurrency coin wll be the master token of them all. Aside from Bitcoin (BTC) being the grandfather of all blockchains, many believe security tokens and the blockchain-based tokenization of assets will be the next big catalyst to push the adoption horizon further.
What prompted this review of a possible 'master token' cryptocurrency emerging that could essentially rule the roost of a few thousand cryptoassets is a new presentation circulating in the crypto community from a US Congressman and long-time bitcoin supporter Ron Paul and his Crypto Briefing event with Eric Wade of Crypto Capitol.
There is quite a bit to unpack as a blitz of information comes flying in from all different directions during the Ron Paul Crypto Briefing video.
Here are the cliffs of what is currently available so far about 'The Master Token' crypto claims:
Name: The Master Token
Date: November 20, 2019 release date
Event: Ron Paul Crypto Briefing
Presenters: 12-term US Congressman Ron Paul and crypto miner Eric Wade
Product name: Crypto Capital
Product type: monthly newsletter subscription for market research reports
Host: Jared Kelly of Stansberry Research
Now, this 'The Master Token' presentation with Ron Paul and Eric Wade to promote the Crypto Capital newsletter is free to view. Regardless of whether or not you watch Ron Paul's Crypto Briefing event, it raises the rabbit ears of what may be possible in the future towards a new crypto market bull run cycle.
As mentioned, we receive a lot of valuable feedback from our crypto-centric community and many want to know if one cryptocurrency will be the all mighty master token or will we see a basket of cryptoassets perform well during the next rally (which many think the bitcoin halving will create). The truth is no one quite knows what exactly will pan out in the future. The year 2020 for bitcoin and altcoins could be the most exciting era of its decade long existence or a complete dud due to regulations, lack of use cases or slow user adoption/retail engagement.
One interesting caveat Eric Wade brings up to Ron Paul and Jared Kelly is understanding how coins vs tokens work. He really tries to hammer this point home in a build up to what he believes will be a 'master token' that all the big companies and brands of today implement this one blockchain that is trading at under $.01 (one penny) today. They use the term 'surprise millionaires' in the interview and say they have figured out the one coin (not a currency, but is a token) is going to master the rest of the altcoins. The Master Token: How to Make 5 to 10 Times Your Money on the Coming Crypto Boom by Crypto Capital is all based on one master token being the big winner of the May 2020 BTC supply reward change. Eric told Ron during the Crypto Briefing:
Most people don't understand the difference between a coin and a token. And unless you understand that difference, you're going to completely miss the next crypto boom. […] To put it simply, a coin is a form of currency. It's something you could viably use as cash. In other words, you PAY for stuff with a coin. But a token is different. A token performs more of a function than anything else. You do things with a token.
To wrap this up vs ranting and making a long story short, Eric Wade, who speaks around the world on bitcoin mining and the crypto ecosystem, believes 'the next bitcoin' will not be a currency and why tokens will fuel the crypto boom of 2020. He uses his own system of ranking cryptocurrencies and believes this one token will be the clear cut winner using his UPDRAFT rating points. His position is that a blockchain-based crypto project with a) Use and Users b) Problems solved c) Decentralization d) Round trip e) Application f) Future and g) Team (U.P.D.R.A.F.T.) will flourish during the next bull market surge and become widespread.
For those interested in hearing and seeing The Master Token recorded event, click here to watch now.
We will update this review if more information becomes available of Ron Paul's Crypto Briefing with Eric Wade who believes a singular 'Master Token' prevails. To think one coin (that is a token) could be crowned like a king in the digital asset economy is far-fetched but at the same time it is also very clear that out of the thousands of tokens in circulation today, not all will be here in the end either. Contact us if you try out the Crypto Capital monthly advisory, which according to Eric Wade, focuses on finding the best opportunities to invest into outside of buying bitcoin directly. As always, buyer beware of bitcoin scams.
Also, while you are here searching for 'the master token' crypto secret, as a year-end bonus we will be releasing a very special research absolutely free about the top 20 cryptocurrencies to look into buying for 2020. Investing in cryptoassets is extremely risky and dangers persist when involved with any amount of trading. Always do due diligence thoroughly. Join our group on Facebook for more updates.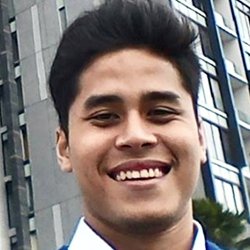 I'm Aziz, a seasoned cryptocurrency trader who's really passionate about 2 things; #1) the awesome-revolutionary blockchain technology underlying crypto and #2) helping make bitcoin great 'again'!