Lolli bitcoin rewards app enables users to earn free bitcoin when shopping online. Let's review how the most popular crypto cashback reward option in the world works.
In its most basic sense, Lolli.com can be thought of as a digital rewards platform (versus and old-school instant coupon machine) that allows its users to earn, own and use bitcoin when they shop online. The company has teamed up with 750+ of the world's top brands to help them maximize their sales and conversions. In this regard, it bears mentioning that anytime a person shops with one of Lolli's online partners, both parties get a small cut from each sale. This erstwhile minimal percentage is further split with the buyer in the form of Bitcoin.
Lolli, who officially launched August 22, 2018 is on the 'stacking sats' train, recently shared the stats on its growing userbase to say that they give all users of the Chrome and Firefox compatible Lolli bitcoin rewards browser plugin app an average of 7% back in free bitcoin.
As things stand today, buying/selling Bitcoin is not that easy of a task, especially in certain countries where owning the digital currency has been banned completely (such as India, China). However, with cryptocurrencies gaining so much mainstream traction over the last decade or so, it seems as though an increasing number of people are interested in acquiring established digital currencies such as Bitcoin, Ethereum, XRP.
Since the turn of the decade, online shopping has become an extremely popular activity among internet users all over the globe. In this regard, Lolli serves as a bridge that can not only help users become more aware of the various possibilities that digital shopping brings to the table but it also allows them to get their hands on Bitcoin without having to go through several legal hoops.
Simply put, the attraction to earn free bitcoin for shopping on the Internet on the things you were already going to buy seems like a smart, plausible and feasible option to explore worth doing.  Let's give a first-hand user guide experience on how the Lolli crypto cash back rewards app works to help you earn bitcoin back on your purchases.
What is Lolli? A Closer Look at the Bitcoin Rewards App
As mentioned previously, the Lolli platform is a bitcoin rewards browser extension that can be used by online shoppers to earn BTC for every transaction they facilitate from any one of the company's 750+ merchant partners. Additionally, for every sale, Lolli gets a fixed percentage of the MRP that is determined by the participating merchant. However, instead of keeping the entire cut for itself, Lolli shares a bit of the bounty with its users (which is sent to them in the form of Bitcoin.)
To make use of the service, all one has to do is go to the official company website and download the Lolli browser extension. Once done, users can proceed to go and shop at any one of the company's business affiliates since the aforementioned extension automatically does the needful after that (given that the purchase in question is eligible for BTC returns). After a transaction has been completed, Lolli keeps a tab on our purchase and send over the associated bitcoin amount to the users' wallet.
In order for a person to qualify for Lolli's rewards program, he/she needs to facilitate their purchase solely through the Lolli shopping extension. and not via any other browser apps, coupon site, savings application, or another cashback program. In addition to this, a few merchants choose not to provide their users with any BTC rewards if they make use of an internal coupon code in conjunction with Lolli's shopping extension module.
Exclusions of the above-mentioned sort are left solely to the discretion of the participating merchant and thus the terms and conditions are subject to change at any given time.
Purpose and Ease of Use: Important information worth bearing in mind
Limited Support: At the time of writing this article, Lolli is supported only by Google Chrome and Firefox. However, it is stated on the official company website that other browsers (such as Brave, Opera) will also be able to support Lolli purchases in the near future.
No Apple/Mac/Safari Integration: It is worth mentioning that Lolli was previously supported by Apple's Safari web browser, however, due to changes made to the company's terms of services recently, the extension can no longer be used in conjunction with the browser.
No Mobile App: As things stand, Lolli does not have a mobile app that can be used by its user base. However, as per a recent blog post, the company's core dev team is working on releasing a native mobile app sometime within the next 6-12 months.
Only Available in the United States: A major downside to using Lolli is that it is only available for use in the United States at the moment. However, users with sufficient digital prowess can make use of VPNs and other similar digital avenues to bypass any such limitations.
Key Terms Worth Noting
Bitcoin: As many of our readers may already be well aware of, Bitcoin is a digital currency that has become extremely popular over the past decade due to its ability to not only serve as a long-term store-of-value but also as an efficient transaction medium. Also, because Bitcoin is decentralized, no single government entity can control the currency.
Sats: Also referred to as Satoshi, Sats can be thought of as a basic unit of currency that is one hundred millionth of a single bitcoin (0.00000001 BTC).
Bitcoin Back: Bitcoin Back is a term that is commonly used when referring to rewards that are earned by users when they make use of Lolli (to facilitate their online purchases.)
HODL: HODL is a slang that is commonly used by members of the global Bitcoin community for holding bitcoin rather than selling it.
Is Lolli Safe to Use?
According to the company dev community, Lolli makes use of a highly secure framework that ensures customer funds remain safe at all times. However, when facilitating third-party wallet transfers, users should ensure that their money is accounted for at all times. From a data privacy standpoint, Lolli's website makes it abundantly clear that it does not track its user's web movements, instead, the company only acquires certain data related to its merchant affiliates. Additionally, Lolli does not sell one's personally identifiable data – a practice that has become commonplace these days, even with established companies.
Alex Adelman, who is the Lolli CEO and co-founder (Matt Senter also co-founder), also announced on Yahoo Finance back in July 2019 that the crypto rewards platform will be issuing a bitcoin-backed card for users to have in the future as well.
Lastly, it should also be pointed out that in case a user accidentally loses access to his/her wallet or account information, they can easily retrieve their holdings by using the restore function embedded in the Lolli website. The entire process is quite streamlined and can be completed within a matter of minutes.
How Does the Lolli Reward System Work?
The rewards system used by Lolli is quite straightforward and easy to use. For example, as soon as a merchant confirms a purchase, Lolli's PR team sends an email to the customer informing them of their estimated rewards and when to expect them. However, the entire process can take a little bit of time (typically between 30-90 days after the date of initial purchase) because each associated transaction has to be independently verified by Lolli's retail partners. Not only that, even the estimated reward sum is not final and is subject to change because of value fluctuations.
Lastly, it needs to be pointed out once Lolli receives confirmation from a merchant that a transaction is complete, users are sent an automated email that clearly delineates the rewards that should be expected in the near future. The estimated balance can also be viewed in one's shipping history (which can be found on one's browser toolbar beneath the wallet option.)
Getting signed up is very easy to do with Lolli cashback shopping app:
install the Lolli web browser extension app
shop the web with any one of the partner stores
earn bitcoin on your online purchases fast and easy
Some Key Points Worth Bearing in Mind
Here are a few basic concepts to keep in mind when using the bitcoin back service:
(i) Value Fluctuations are to be Expected: When one makes use of Lolli to facilitate their online purchases, participating merchants provide their users with an estimated BTC reward that they can expect. However, this value is just an estimate and is subject to various monetary fluctuations because of BTCs volatile nature. However, once a purchase has been validated by a seller, the BTC reward value is locked in irrespective of any external monetary changes taking place.
(ii) Promotional Events: Crypto enthusiasts looking to make some BTC on the side have the option of participating in one of Lolli's many promotional events that routinely take place via the company's official Twitter handle. Not only that, but the company also has its native referral system that pays participants to rope in new recruits.
(iii) Withdrawals: To move one's earned crypto from Lolli's native wallet to a third party storage solution, users need to own a minimum BTC balance of $15. Additionally, there is also a lock-in period of around 30-90 days that users have to bear with in order to gain access to their rewards.
(iv) Fee Rates: To facilitate a USD transfer on Lolli, users have to pay a small Tx fee of around $0.25. However, bitcoin transfers are free and users need to only pay the associated gas fee associated with the transaction in question.
The earn bitcoin rewards back while shopping app is based in New York, NY with their app developer in Durham, North Carolina.
What makes Lolli Different from the Rest?
The number one way to differentiate yourself when it comes to offering cash back shopping rewards is to have a multitude of partners and relationships. That is why the Lolli app is the most-known and used bitcoin shopping rewards offer in the crypto ecosystem.
One of the key features of Lolli offering bitcoin back rewards is that its list of retail partners seems to be growing on an almost daily basis. For example, the online shopping firm currently has over 750 affiliates – all of whom provide their patrons with varying crypto rewards. Additionally, any retail vendors who might be interested in partnering with Lolli can simply shoot an email to partnerships@lolli.com.
Similar details worth bearing in mind:
Excellent Customer Support: Lolli provides its clients with round the clock support. For any assistance, users can email the firm at support@lolli.com.
Growing Community Base: Lolli's online presence has grown quite tremendously over the last couple of years. As a result of this, the company's digital community has flourished. In order to become part of the Lolli family, users can either choose to join the firm's Facebook community, follow it's Twitter page or even apply directly to the company by filling out the relevant application form available on the website.
Ease of Use and Overall Accessibility: When compared to a number of other crypto-based shopping portals, Lolli is quite straightforward and easy to use. Neither does the website make use of any technical jargon nor does it feature any difficult tx mechanisms to facilitate one's monetary transactions.
Trust: Lolli ecommerce shopping system has a number of excellent reviews online and has been verified by a number of independent shoppers who claim that the application works exactly as advertised. With that being said, there are a few people who have claimed that they never received the BTC rewards that they were promised.
Let's take a look at the growing list of Lolli bitcoin shopping partners to see how to fulfill their "sats back > cash back" motto.
List of Lolli Reward App Partners to Earn Free Bitcoin
Here is a list of the biggest names of online stores you can shop at to earn free bitcoin in exchange for downloading and installing the risk-free Lolli crypto rewards app:
Nike / Adidas / Macy's / Walmart / Samsung / Best Buy
Eaze cannabis delivery service
Saks Fifth Avenue / Sephora / Bloomingdale's
GoDaddy / Glossier / Groupon /
Albertsons / Safeway / Sam's Club
Office Depot and OfficeMax / H&R Block
Hotels.com / Priceline / Hotwire / CheapOair
Hilton / Marriott
Old Navy / Toms / Lululemon
Caviar / Moosejaw / The Children's Place
ASOS / Petco / Postmates
Udemy / goTenna
1-800-Flowers
and SO many more
As any online shopper can see, the Lolli list of places to earn bitcoin back rewards is impressive and as one customer put it:
"If this keeps on going, everything I bought using would be free."
What do you guys think? Should you passively stack sats using Lolli's BTC back loyalty program?
Conclusion
In closing out this Lolli review, it should be made clear that even though the online bitcoin shopping app seems to be quite safe and secure on the outside, the fact that the platform makes use of cold wallets to store its clients' money means that there is always a chance that some hackers may try to break into the platform. While Lolli is an emerging bitcoin adoption catalyst in the industry, who was recently listed on CNBC's 2019 Upstart 100 List, the final choice always rests in the hands of the user and thus it is their responsibility to make sure that their rewards remain safe at all times. The incentives for online shoppers to get free bitcoin in exchange for purchasing goods on the Internet will continue to grow as the crypto ecosystem emerges into mainstream use cases.
As far as the Lolli 'Earn Bitcoin When You Shop' rewards app is concerned, it may be smart for anyone who buys items online at any of the stores it works with to save money and receive free bitcoin back in return as their mission of making bitcoin more accessible to the world is well on its way.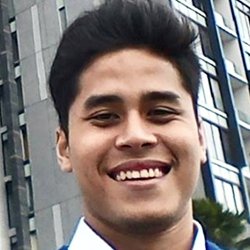 I'm Aziz, a seasoned cryptocurrency trader who's really passionate about 2 things; #1) the awesome-revolutionary blockchain technology underlying crypto and #2) helping make bitcoin great 'again'!