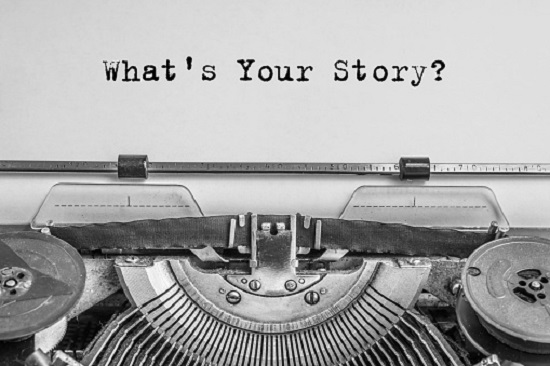 By John P. Desmond, AI Trends Editor
A new wave of AI Storytelling tools is ushering in an era that includes created characters who have relationships, are in stories, and can adapt to react to how audiences play.
Charisma.ai for instance offers "a new dimension of storytelling: re-playable, interactive conversations with crafted characters." Components include a "hyper-advanced" story editor and a chat engine. Characters have emotions, memories and voices.
The company's partners include the BBC, Playstation, King's College of London and Brunel University in London. Charisma.ai's technology platform was developed by the games studio To Play For.
Founder and CEO Guy Gadney, in a response to a query from AI Trends, described his team as coming from, "a diverse background of cutting edge tech, product design, and philosophy." Asked to describe the problem his company was created to solve, Gadney said, "We created Charisma.au for writers, and everything we do is filtered through that lens. This has meant that stories that were previously impossible to tell can now be crafted rapidly."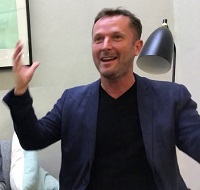 The company's solution breaks ground in how writers can create a story, Gadney said. "With new advances in Artificial Intelligence—and specifically natural language processing—we are able to create a storytelling world that simply was not possible a few years ago. This allows writers to create more natural, fluid, and realistic stories where characters are brought to the fore."
He sees a wide market opportunity. "The last couple of years have seen huge growth in interactive storytelling—from Episode Interactive to Netflix. Our position is both to power those types of experiences, as well as create and publish our own original and exclusive content for this new generation of audiences," he said.
To reach the market, Gadney said Charisma.ai stories have been "trailed" at several conferences and through the BBC's Writers Room. He said the session times are hitting over an hour. "The emotional connection that audiences feel with the characters is much stronger than traditional media," he said, adding that players feel they are "inside the story," a primary goal for the platform.
IVOW is Focused on Chatbots, Smart Assistants
Content for chatbots and smart assistants is the focus of IVOW, an AI-driven platform that aims to deliver culturally-aware, adaptive content to deliver a more authentic customer experience.
The firm is working on the CultureIQ chatbot training suite, a chatbot-training platform optimized for B2C chatbot contexts such as travel, hospitality, tourism, customer support, and e-commerce. The aim is to help B2C companies increase conversions and satisfaction rating by refining communication and comprehension.
IVOW is currently running a challenge in which participants are asked to develop an algorithm that can generate a character profile, which must be a prominent female in history, science, technology or culture, including folklore and myth. The algorithm would scrape information from various Internet sources in order to generate a character.
The challenge is live in May and will make three awards in the fall of 2020. The challenge is being led by Davar Ardalan, founder of IVOW AI and Senior Advisor to AI Commons, together with: Amir Banifatemi, ​co-Founder of AI Commons and Global Innovation Lead at XPrize; senior software engineer Aprajita Mathur; Cyber Security and AI expert Nishan Chelvachandran; and AI researcher Kashyap Coimbatore Murali. In addition,  some 20 experts in data, cultural anthropology, software testing, ​AI & Ethics and engineering are advising the project.
Several members of the IVOW team have ties to National Public Radio, including Ardalan, who has been a journalist in public media for 25 years, most of them at NPR News.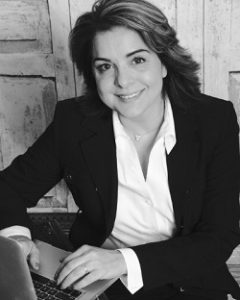 IVOW engages in a process that uses machine learning algorithms that suggest content and other culturally-specific ideas based on big data. Businesses are seen as being able to use the information to craft authentic content for audiences around the world. Chatbots would be trained to be culturally-intelligent, and adaptive to customer needs.
In response to a query from AI Trends, founder Davar Ardalan said, "We are an early stage startup and we are in R&D now with our product." She added, "Our current campaign for diverse datasets comes out of IVOW Labs. This is our research arm and allows us to continue network, research, and advancement together with universities and data scientists to keep ahead of emerging technologies."
The company has raised $200,000 in a pre-seed round of funding.
[Ed. Note: See examples of the IVOW team's work in the following interactive reports: Cultural IQ in AI,  Geneva, May 2019 and Can AI Create Culturally Conscious Stories? University of Maryland Baltimore, April 2018.]
Narrative Science is a data storytelling company, founded in 2010 in Chicago. The company's technology relies on AI to transform statistics into stories and number into knowledge. Customers include Deloitte, MasterCard, USAA, and member of the US intelligence community.
The company offers the Quill product, for intelligent automation of enterprise reporting, and Lexio, a personal sales analyst for revenue-generating teams. The company's Natural Language Generation capability is said to convert data into plain English, mimicking the work of a human analyst.
Constellation Research, in a report entitled How Machine Learning and AI Will Change BI & Analytics, quoted on Narrative's website states, "Natural language generation technology interprets data and offers background context or analysis through textual descriptions."
Craig Muraskin, managing director of innovation for Deloitte, is quoted on the Natural Science website saying, "A massive amount of time and effort has been spent in gathering data and no human can look at all of it. Narrative Science offers us opportunities to more efficiently sift through large amounts of data and bring out insights more quickly."
The company has had seven funding rounds totaling $43.4 million raised, according to Crunchbase.
Cortex Automation of Boston, founded in 2014, is in the advertising, AI, and marketing businesses. CEO and co-founder Brennan White had eight years of experience in advertising agencies and at a social media company when he saw an opportunity.
The company will perform a Content Audit for clients, which identifies the visual themes, colors, composition and messaging that resonates with the target audience. It then identifies the Visual Vocabulary consistent with the language of the client's industry. It then plans a marketing analysis and a launch strategy to stand out and stay true to the brand. A Creative Study identifies which elements and images work for the target audience. Social media tools help produce and manage online content.
Marketers today are responsible for creating more content than ever. CEO White is quoted within the website stating, "Superior content at scale is possible, thanks to Artificial Intelligence. There does not need to be a sacrifice of quality, just because there is a demand for quantity."
"Cortex's creative strategy changed the way we plan campaigns with clients from the top down. We start with discovering high impact trends, then we identify the best ways to executive them. As a result, we get more buy-in from clients and are seeing dramatic results," said CJ Roberts, director of strategy for Pandemic, in a quote on the Cortex website.
Customers include The Ritz-Carlton Hotels, Toyota and Marriott Hotels. The company has raised $500,000 in seed funding, according to Crunchbase.
Synthesia offers AI-driven video production. The company was co-founded in 2017 in London by Victor Riparbelli, a graduate of the IT University of Copenhagen with a BS in computer science and Stanford University, with a graduate degree in computer science and management science, and Prof. Mathias Niessner, an assistant professor of Computer Science at the Technical University of Munich, and head of its Visual Computing Lab. Both are pioneers in video synthesis technology who see that "generative AI" will reduce the cost, skill, and language barriers around the creation and distribution of video content.
Riparbelli wrote in a recent account in Medium. "Synthetic media will significantly accelerate creative expression and lessen the gap between idea and content. It will bring with it new methods of communication and storytelling, enable unprecedented human-computer interfaces, and challenge our perception of where the digital realm begins and ends." On LinkedIn he wrote, "At Synthesia we are bringing sci-fi to life."
The company offers digital video marketing, corporate learning and advertising services, and raised $4.1 million from seed investors who include Mark Cuban, the American businessman and investor who owns the Dallas Mavericks of the NBA.
Talk to Transformer explores how a neural networks can complete writing tasks. The site, built by Adam King, an independent machine learning engineer, implements a language model called GPT-2 unveiled by OpenAI in February 2019, that generates coherent paragraphs of text one word at a time.
King noted that while GPT-2 was only trained to predict the next word in a text, it learned basic competence in tasks such as translating between languages and answering questions, without being told it would be evaluated on those tasks.
The site runs the full-sized GPT-2 model, called 1558M. Before November 5, OpenAI had only released three smaller, less coherent versions of the model.
Learn more at Charisma.ai, IVOW, Narrative Science, Cortex Automation, Synthesia and Talk to Transformer.