How to Use, Exchange and Sign Up to Changelly

Changelly cryptocurrency exchange platform allowing users to virtually swap any coin/token for another coin/token instantly while paying a fee of just 0.25%. The secure Changelly non-custodial is one of the Internet's best known cryptoasset exchange services, here is our review and user guide.
Features
Instantly trade cryptocurrency
Anonymous trading via Changelly.com, the Changelly mobile app, or third party wallets
Trade 140+ cryptocurrencies and 3 fiat currencies
Deposit Methods
Debit cards
Credit cards
Cryptocurrency
USD, EUR, GBP
Pros
Integrates with major wallets, letting you swap coins directly from within your wallet
Mobile apps, desktop, and wallet software available
Convenient coin swapping service
Cons
Higher fees than certain exchanges (0.25% per trade)
Higher fees on credit card and debit card purchases (direct buy)
Introduction
Changelly allows users to quickly and easily trade between cryptocurrencies. It's not a conventional exchange: you're not buying cryptocurrency directly from another Changelly user or making a swap. Instead, you're sending funds to and from Changelly instantly. It is a very useful and practical exchange tool to have for bitcoin holders and cryptoasset investors.
In exchange for the convenience of swapping hundreds of different cryptocurrencies, Changelly charges a fee of 0.25%. That's slightly higher than a traditional crypto exchange (which typically charges 0.1% to 0.3% per trade), although it's not an unreasonable fee at all given the convenience.
Changelly originally charged fees of 0.5%. Starting in 2019, however, the exchange service cut its fees in half to just 0.25%. This makes Changelly cheaper than Shapeshift and one of the most cost-effective exchange services overall. All fees are disclosed upfront on the trade screen.
You can access Changelly online through the company's official website (Changelly.com). There's also an Android app and iOS app. Alternatively, you can download one of the many third-party wallets that use Changelly (Trezor, Ledger, Exodus, Jaxx, Coinomi, and Edge all support Changelly).
Another thing we appreciate about Changelly is that it's transparent. We know who's running the company. We know how the exchange works. Changelly has been a trusted name in the community since 2015.
We also like that Changelly is integrated with many different exchanges and wallets. Many wallets let you swap cryptocurrencies directly within your wallet using Changelly, for example. You can easily balance your portfolio within minutes without depositing and withdrawing funds at a conventional exchange.
Changelly was founded in 2015 and is regulated in Malta but headquartered in Hong Kong. The company was originally associated with the Minergate team. Today, however, Changelly and Minergate are two separate companies.
Overall, Changelly offers a very similar service to Shapeshift. Both Shapeshift and Changelly let you swap hundreds of different cryptocurrencies easily. Both charge a small premium for their service compared to a traditional exchange, but few other exchange services offer convenience like this – and Changelly's new 0.25% fee makes Changelly the best option available today.
Key Features
Key features of Changelly include:
140+ Supported Cryptocurrencies: Changelly supports over 140 different cryptocurrencies. You can easily swap any of these two cryptocurrencies with minimal hassle. That's an impressive range of cryptocurrencies compared to the competition (Shapeshift supports around 50 cryptocurrencies).
3 Supported Fiat Currencies: Changelly lets you buy crypto with USD, EUR, or GBP. Changelly also supports several major stablecoins, including GUSD and USDT.
0.25% Fees: Changelly recently cut its fees in half, dropping them from 0.50% to 0.25%. This is one of the biggest advantages of using Changelly.
Flat Rate Fees: Changelly makes a big deal out of the fact that it charges flat rate fees. This is clearly a dig at Shapeshift, which has a floating fee structure that varies for each trade based on liquidity and volume (and typically comes in around 0.5%). With Changelly, you know exactly how much you'll pay for each trade.
Automated Trades on Major Exchanges: Changelly works by making automated trades on major exchanges. Changelly integrates with Poloniex, Binance, and Bittrex, for example. When you request a trade through Changelly, Changelly will post a trade to one of these exchanges.
Live Rates: Changelly bases its exchange rates on the prices found on major exchanges. You're paying live exchange rates based on the current market conditions. Changelly will also add its own 0.5% fee to your trade.
Often Cheaper Than Exchanges: You pay a 0.5% fee with Changelly for all crypto trades. That's more expensive than the 0.1% to 0.3% fee charged by most exchanges. However, you also need to consider deposit and withdrawal fees on those exchanges. Overall, Changelly's pricing is competitive for the service being offered.
Buy Crypto with a Credit Card: Changelly has a direct buying feature that lets you buy major cryptocurrencies with a credit card. Changelly has partnered with Simplex and Indacoin to offer this service. You'll pay higher fees, although you can instantly buy BTC, BCH, LTC, XRP, and ETH using familiar payment methods.
Buy Crypto with a Debit Card: Changelly also accepts debit cards for cryptocurrency purchases. You can buy cryptocurrency with a 3D-secure card from any country and in any currency.
Fast Transactions: Most Changelly transactions are completed within 10 to 15 minutes, although some transactions can take up to 30 minutes. Any transactions involving more than 1 BTC will take longer. As of November 2019, Changelly claims to offer an average processing time of 14.7 minutes.
Integrates Directly with Wallets: Many people use Changelly without ever accessing the Changelly website or downloading the Changelly app. That's because Changelly integrates with wallets, letting you swap cryptocurrencies without ever leaving your current wallet app. Popular wallet software with Changelly integrations includes Trezor, Ledger, Exodus, Jaxx, Coinomi, and Edge.
API Support: Changelly offers a white-label API solution, letting users easily integrate Changelly's swap feature into an exchange, marketplace, or wallet.
No Crypto Trading Limits: Changelly has no trading limits when trading one cryptocurrency for another.
Fiat Buying Limits: Changelly has buying limits for fiat currency transactions. There's a $50 to $100 limit for your first transaction, for example, and you can only make about $700 in transactions in the first week. After one month, however, these limits disappear.
Credit Card Purchase Limits: Additionally, Changelly has credit card purchasing limits. If you're buying bitcoin with a credit card using Changelly, then you're limited to $50 to $10,000 on your first transaction. After that, you're limited to $20,000 per day and $50,000 per month.
Available Worldwide with Few Exceptions: Changelly does not accept customers from Cuba, Iran, North Korea, Crimea, Sudan, Syria, Bangladesh, or Bolivia. Some sources online claim that Changelly does not accept customers from any US state or territory. However, we had no issue signing up from a US IP address as of November 2019.
Founded One Year After Shapeshift: Shapeshift and Changelly is the two biggest players in the crypto exchange space. Shapeshift got a one year head start on Changelly, as Shapeshift was founded in 2014 and Changelly was founded in 2015. Today, however, Changelly offers significantly cheaper fees (0.25% compared to Shapeshift's 0.50%) and more cryptocurrency pairs (140 compared to 50).
Trade Without KYC or AML Verification: Changelly will require some users to complete KYC/AML verification but not others. Changelly may flag a transaction for suspicious activity and request the user complete KYC/AML verification. However, many users will never complete additional verification after signup.
Sign Up With Just an Email Address: In fact, there's no need to confirm any information with Changelly prior to completing your first trade. All you need to do is confirm an email address. You don't need to enter your name, upload ID, or add any other personal information to your account.
Mobile Apps: Changelly offers free mobile apps for iOS and Android.
Affiliate Program: Changelly offers a surprisingly competitive affiliate program. You can place an affiliate link or customizable widget on your website, blog, or social media profile. If anyone signs up through your link, you'll get 50% of Changelly's revenue from every transaction made by that person.
Changelly Currencies and Pairs
Changelly supports over 140 cryptocurrencies, including virtually every major cryptocurrency available today. You can swap between any of these 140 cryptocurrencies. You can also pay via multiple fiat currencies or stablecoins (like the GUSD).
Some of the notable major cryptocurrencies supported by Changelly include BTC, ETH, XRP, ADA, ANT, BAT, BCD, BCH, BDG, BKX, BNB, BNT, BSV, BTG, BTT, DASH, DCR, DENT, DGB, DGD, DOGE, EOS, ETC, GNO, GNT, GUSD, HMQ, HT, KIN, IOTX, LINK, LRC, LSK, LTC, MKR, NEO, NEXO, NXT, OMG, ONT, PAX, PAY, QTUM, STORJ, STRAT, TRX, TUSD, USDC, USDT, VET, WINGS, XEM, XLM, XMR, XVG, XZC, ZEC, and ZRX.
Additionally, Changelly supports three fiat currencies: USD, EUR, and GBP.
You can view a full list of Changelly's supported cryptocurrencies here: https://changelly.com/supported-currencies
Changelly Supported Deposit and Withdrawal Methods
Changelly supports deposits in all major cryptocurrencies. You can also directly buy crypto using a debit card or credit card.
Changelly Registration and Login Process
Changelly requires some users to complete KYC and AML verification but not others. For security reasons, Changelly does not disclose the specific criteria of its system. However, users are warned that certain transactions may be flagged, and the user may be asked to complete additional verification. This criterion may include your geographic location, country of residence, and the size of your transactions.
Changelly Trading
Making a trade with Changelly is as easy as entering in the two currencies you want to swap, the amount you wish to swap, and then completing the trade. It can be done within your existing wallet, via the Changelly.com website, or through the Changelly mobile app for iOS or Android.
Changelly Fees
Changelly originally charged fees of 0.5%. In 2019, however, Changelly lowered its fees to just 0.25%. These fees are fixed, and you'll pay this same low fee every time you make a trade via the Changelly mobile app or website. Shapeshift, in comparison, charges a fee of around 0.50%, although the specific fee varies for each transaction.
Changelly Security Issues and Downtime
Changelly was founded in 2015 and has had no major security breaches, data leaks, downtime, or other incidents since launch. In fact, the only search result that comes up when you search "Changelly hack" is this story from April 2019, when Changelly's team helped freeze and track down funds stolen from Bithumb.
Changelly Ease of Use
Changelly is easy to use whether you're on a desktop browser, mobile app, or third party app. Most implementations of Changelly use a straightforward exchange interface: just enter your desired cryptocurrencies and amounts, hit 'Exchange now' and that's it. Whether you're a total newbie to cryptocurrency or a more experienced user, you should have no issue using Changelly.
Changelly Trust and Privacy
Changelly is a transparent and trusted cryptocurrency exchange service. The exchange service is operated by Fintechvision Ltd., a legal entity registered in Hong Kong. Changelly, however, is officially headquartered in Malta. Team information, specific address information, and other details are fully disclosed online through Changelly.com.
Changelly was originally founded in Prague in 2015. The exchange is led by Eric Benz (CEO), who previously worked in fintech and has been involved with blockchain technology since 2012.
Changelly Customer Service
Changelly has invested significantly in customer service. Today, Changelly offers live chat customer service through Changelly.com. You can also contact the company via the support@changelly.com email address. Live chat customer support is available 24 hours a day, 7 days a week.
Changelly User Guide: How to Setup and Use Changelly
1. Sign Up
You can use Changelly via Changelly.com. Or, you can download the mobile app for Android or iOS. Both options are easy to use.
To sign up for Changelly via Changelly.com, click the 'Exchange Now' button or the 'Sign Up' button.
Enter your email address. Or, log in with your Google, Facebook, or Twitter account.
Changelly will send a confirmation email. Click the link to confirm your account.
After you've confirmed your account, Changelly will send you another email with your login (your email address) and a custom password. You can use this information to sign it at any future point.
2. Trade
From here, you can complete the trade. Choose the cryptocurrencies you wish to exchange, then the amount you wish to send. Check to confirm that you agree with the terms of service, privacy policy, and AML/KYC policies.
Changelly displays the expected exchange rate, their 0.25% exchange fee, the network fee, and the estimated time of arrival.
Next, enter the recipient address. In this trade, the ETH being purchased will be sent to this recipient address.
Tip: If you don't already have a wallet, then you can click the 'Haven't got a wallet yet?' link to see a list of available free wallet options.
Verify the details of the trade. Double-check to make sure the address is right. Then, confirm it.
Finally, Changelly will display the 'Send your funds' page along with your transaction ID, the amount you need to send, and the address you need to send it to. You'll see a QR code and a public address.
You have 36 hours to send the funds. Otherwise, Changelly will cancel the transaction automatically.
3. Changelly AML and KYC Procedures
You should be able to sign up for Changelly without completing any type of KYC/AML verification. However, if Changelly detects suspicious activity in your transactions, then you may be asked to complete additional KYC/AML verification (Changelly does not disclose the specific criteria it uses for KYC/AML requirements).
If you need to complete KYC/AML verification, then Changelly will send you an email after you have requested a trade. If KYC/AML verification is needed, then you will need to provide the following:
A high-quality photo of your government-issued photo ID (passport or driver's license)
Proof of the origin of funds
Other applicable documentation (may vary between users)
4. Withdrawal
Changelly is a non-custodial exchange. You're sending funds to Changelly, then receiving funds in return. The funds are sent to your own wallet off of the exchange.
However, if you bought bitcoin using a credit card or debit card using Changelly's direct buy option, then you can withdraw those funds at any time.
5. Settings and Other Account Information
Changelly lets you view your transaction history. From the top-right corner, click Account > History.
You can also customize Changelly's settings and set up two-factor authentication. From the top-right corner, click Account > Settings.
Changelly sets up two-factor authentication via the Google Authenticator app for iOS or Android. Every time you log in or make a trade, Changelly will ask you to confirm the action via Google Authenticator. As with any 2FA, we highly recommend setting up 2FA on Changelly via Google Authenticator.
Final Word
Changelly works as advertised: the trading service allows users to quickly, easily, and cheaply exchange one of hundreds of different cryptocurrencies with one another. You can trade via Changelly.com, the Changelly mobile app for Android and iOS or any Changelly-supporting crypto wallet.
With a fee of 0.5%, Changelly is cheaper than Shapeshift and fairly competitive with exchanges, given the convenience factor. Additionally, Changelly lets you buy crypto using debit cards or credit cards (with higher fees), or trade fiat currency for cryptocurrency or vice versa (again with higher fees).
For all of these reasons and more, Changelly remains one of the most popular crypto exchange services available today.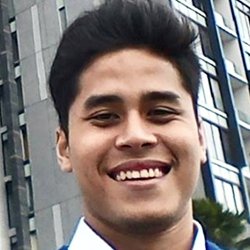 I'm Aziz, a seasoned cryptocurrency trader who's really passionate about 2 things; #1) the awesome-revolutionary blockchain technology underlying crypto and #2) helping make bitcoin great 'again'!