For many people, sending, receiving and using bitcoin can be a little tedious. First, you need a wallet, then you have to decide if you want a hot or a cold wallet. And then you have to worry about the recipient having a wallet… and on and on it goes. There's a ton of worries associated with having and spending bitcoins.
CoinNinja's DropBit app was designed to fix these issues, thus making sending and receiving bitcoins as easy as sending an SMS or a tweet. Think about that for a moment: All you have to do is pull up the app, send or receive bitcoins without going through the stress of setting up a new wallet yourself.
Sending bitcoin on this app is very easy and fast. Little wonder it's often referred to as the Venmo of bitcoin wallets.
How Does DropBit Wallet Work?
Much like other popular crypto wallets like Trezor, Ledger and KeepKey, the process is pretty simple. All you have to do is install the app on your phone, open it, select the recipient from your contact list and send them whatever amount of bitcoin you want. If they don't have any wallet to receive the bitcoin in, the app does all the heavy lifting.
First, by notifying them that you want to send them some bitcoin. All they have to do is just down and install the DropBit app on their phones within 24 hours of receiving the notification. Once that's done, their phone numbers will get verified by the app. This is to make sure that only the intended recipient gets the funds you intend to send.
As soon as it's verified, the sender is notified that the recipient's wallet is available and they're able to accept the bitcoins. All the sender then does is launch their DropBit app, and the bitcoins automatically gets deposited in the recipient's wallet.
This app essentially takes away the stressful and tedious process of sending and receiving bitcoins using the commonly known channels. Think of it like Venmo, Paypal or Stripe. These eliminate so much inconvenience, making it incredibly easy to send and receive funds.
This is what DropBit app does for bitcoins.
DropBit App's Features and Benefits
Ease of Transfer
With a simple text or tweet, you can send and receive funds. That's right. All you need to do is connect your twitter account and you'll be able to send or receive funds through these channels. There's no app that currently does this in the market.
Non-Custodial Wallet and Lightning Fast Payments
Your bitcoin wallet's private keys are completely under your purview. It always stays in the app, thanks to military grade encryption that makes it hard to hack. These keys are never accessed by DropBit app.
They are owned by you. As for the bitcoins you send, the app has zero access to your coins. It only facilitates the connection between wallets. So, you never have to worry about your money going missing in transit or being stolen.
The native Lightning wallet is largely custodial. This way, you can make quick and fast payments without having to set up your channels, nodes or any of those cumbersome stuff.
Doesn't Store Contacts
While the app does require the contacts of both sender and recipient, it never mines or stores that data. So, if you're antsy about the app gaining access to your contacts, don't be.
The tech is designed such that even though you'll require phone numbers or twitter details, the server doesn't actually see the numbers or details. The tech kind of shields the server from that, whilst still verifying if the recipient is a registered user or not.
Transparency, Privacy and Recovery
If you ever need to recover your wallet, you can always import the 12-word seed phrase into the app. Also, you'll be able to see a breakdown of your transactions at any time.
The app comes with a HD wallet. This means that every time you send and/or receive funds, the app automatically generates new public addresses, thus making your transactions harder to track by anyone who might be looking.
The good thing is you never have to worry about keeping track of these addresses. They're automatically linked to your main wallet address. But, that will not show up in your transactions. This makes it a fantastic app for those seeking an extra layer of privacy in their transactions online.
Lightning Wallet for Fast Payments
The app also comes with lightning wallets. This is usually separate from your main DropBit wallet, and requires it to be funded. From the Lightning wallet, you can then make small payments or transactions.
Because these transactions are off-chain –meaning they're fast- they have no need to be added to the block before confirmation. As a result, these come with zero charges and typically complete almost instantly.
This is an awesome way to avoid the typically long wait times associated with bitcoin transactions. When you consider that the amounts you're sending are very small compared to the regular wait time on the bitcoin network/blockchain, you'll find that it's a better option.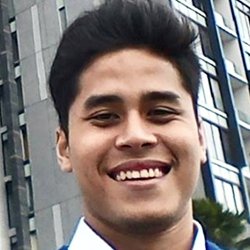 I'm Aziz, a seasoned cryptocurrency trader who's really passionate about 2 things; #1) the awesome-revolutionary blockchain technology underlying crypto and #2) helping make bitcoin great 'again'!