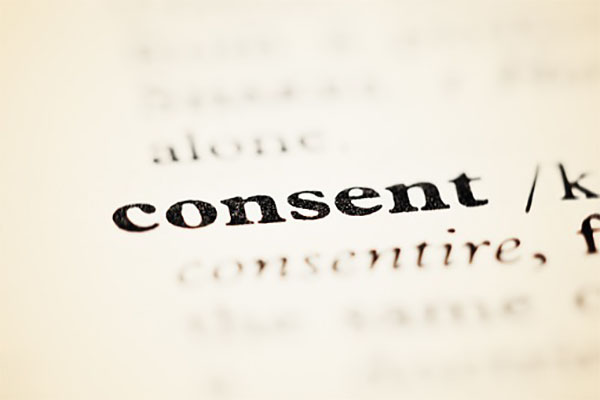 By AI Trends Staff
As AI systems become better and better at crunching data, companies are responding to expanding efforts to guard data privacy by offering consumers more options for granting or withholding permission.
A new generation of customer data platforms (CDPs) is helping this along. A CDP is used to create a persistent, unified customer database accessible to other systems. Its data is pulled from multiple sources, cleaned, and combined to create a single customer profile.
The process of populating the CDP builds a trail tracing where the customer data came from. This is important in the era of the General Data Protection Regulation (GDPR), which went into effect in the European Union in 2018.  Now it is imperative to know from a compliance standpoint whether the customer data came from Europe, North America, or elsewhere, noted a recent article in CMS Wire. The well-managed CDP can help a company stay in compliance.
And it can help to honor the declared preferences of customers about how they wanted to be contacted, thus earning trust for the site owner.
Website operators are preparing for a new law going into effect in California in January 2020, the California Consumer Privacy Act. The new law gives consumers the right to know what type of data an organization has collected on them, how the data is being used, and which third-party organizations are allowed to share the data.
As consumers exert more control over their information, companies need to be more cognizant of where their customer data came from. "First-party" data, collected directly with permission from the customer, will be more highly valued than "third-party" data, based on essentially surveillance of web browsing behavior the company has purchased, suggested the CMSWire authors.
The authors stated, "In this new era of consumer privacy regulations, connecting third-party data with first-party data can be toxic. You've now got identifiable information on individuals they didn't agree to share. Also, the accuracy of third-party data can be questionable."
At the same time privacy and data permissions are moving to the fore, the major vendors are enhancing their CDP platforms. Recently at its Dreamforce meeting, Salesforce announced its Customer 360 Truth offering, an enhanced set of CDP services to unify user identities, streamline customer profiles, and handle GDPR requirements, according to an account in Forbes.
Microsoft, Oracle, and Adobe are also implementing CDPs to work toward the "360 degree" customer view, pulling in more structured and unstructured data.
This rise of multiple models is likely to slow the standardization drift, suggest the Forbes authors.
Google Treading Carefully on Facial Recognition of Celebrities
The power of AI is causing Google to tread carefully with the availability of a facial recognition service announced in October that identifies celebrities, according to an account in Wired. Microsoft and Amazon launched similar services in 2017.
Google decided to put limits on the strategy after reviewing its compliance with ethics principles the company introduced last year. Tracy Frey, director of strategy at Google's cloud division, said the company had concerns about making the service broadly available.
Google commissioned a human rights assessment of the new service from BSR, a non-profit committed to helping along "a just and sustainable world." BSR's report suggested that celebrity facial recognition could be used intrusively. The firm suggested that Google allow individuals to opt out of the service, and that it evaluate interested parties before giving access to the service.
In response, Google has limited the service to thousands of celebrities in an effort to minimize the risk of abuse. Google has also provided a web form for anyone to ask that their face be removed from the company's' watch list. Prospective customers of the service must pass a review.
Frey said awareness of the tension between the power of AI to do good and the potential downsides have caused the company to be wary. As companies make more use of AI, "They're looking to us for guidance and to see that we are giving them tools they can trust," Frey stated.
Android 10 Offers More Permission Options
More permission options are also being offered in the recently-released Android 10 operating system for mobile phones. In the past, granting permission in Android had been either a yes or no proposition. In the new version, the user can specify that an app can only access your location data while you are using that app, and not while it's not being used, according to an account in Digital Trends.
Also, app developers will be encouraged to explain why their app needs permissions. Only 18% of Android users allow apps all the permissions they request, according to the Digital Trends authors. The top reason for denial is that the "app shouldn't need the permission."
The trend for consumers to be able to exert more control over how their data is collected and used, is a fortunate development as AI tools and services continue their march to the mainstream.
Trust to Become a Powerful Differentiator
Trust will become a powerful differentiator in the new data economy, suggests Tim Walters, Ph.D., in a new white paper entitled "Promise and Permission: The Role of Trust in the New Data Economy."
"As consumers assert more control over their data, they will tend to share it with companies that are both reliable data stewards and attractive partners in a mutual exchange of value. In short, the perceived trustworthiness of a company will be the decisive factor that determines whether consumers provide access to personal data. Marketers need to understand and master the dynamics of trust in personal data exchanges," he states.
The trend for consumers to be able to exert more control over how their data is collected and used, is a fortunate development as AI tools and services continue their march to the mainstream.
Read the source articles mentioned in CMS Wire, Forbes, Wired and Digital Trends.