How to Use, Trade and Sign Up to Poloniex Crypto Exchange
Poloniex is one of the world's best-known and most-popular cryptocurrency exchanges. Keep reading to discover everything you need to know about Poloniex and how to use it.
Features
US-based cryptocurrency exchange available worldwide
Reasonable trading fees of 0.15% to 0.25%
No verification required if withdrawing less than $2000 per day
Deposit Methods
Crypto
Fiat
Credit / Debit Cards
Bank Transfers
Pros
Well-regulated
Supported by Circle (a Goldman Sachs-backed company)
100+ cryptocurrencies
Cons
Credit/debit deposits not available for all users
Complaints about poor customer service
Introduction
Poloniex is a US-based cryptocurrency exchange launched in 2014 by Tristan D'Agosta. The exchange is officially registered in the state of Delaware. In 2018, Poloniex was acquired by Circle, a Goldman Sachs-backed crypto platform. Since the acquisition, Poloniex has made increasing strides towards becoming a better-regulated exchange. Poloniex has registered with the SEC and FINRA as a broker/dealer, for example, and plans to expand into the Asian marketplace.
Most people know Poloniex for having high trading volume for altcoins. The exchange is one of the most liquid major platforms available today. All of the major cryptocurrencies are well-represented with multiple trading pairs, but you'll also find plenty of smaller cryptocurrencies and lesser-known altcoins with decent trading volume.
Poloniex is catered towards both new and advanced crypto traders. The interface might be a little daunting for someone who is brand new to cryptocurrency. However, anyone with basic familiarity with exchange platforms will have no trouble navigating their way through Poloniex.
It's important to note that Poloniex only deals with cryptocurrency, and no fiat currency pairs are listed on the platform. Poloniex recently started to accept fiat currency deposits (via bank transfers and debit/credit cards), although your fiat currency will be exchanged for stablecoins (USDT or USDC) after being deposited.
Poloniex is particularly popular among day traders or high-volume traders because of its strong liquidity. Margin trading is also available thanks to Poloniex's peer-to-peer margin lending platform.
As of 2019, Poloniex has approximately 100 trading pairs. Although Poloniex does not accept fiat currency deposits or withdrawals, the exchange does have multiple USD Tether (USDT) pairs.
Poloniex has also recently introduced mobile apps for iOS and Android. The mobile apps let you trade cryptocurrency on-the-go. You can access the full range of Poloniex features from your mobile device.
One of the most noticeable features when you first log into Poloniex is its extensive range of data analysis tools and charts. The main Poloniex interface looks like what a professional stock trader would see. You have instant access to multiple order types (buy, stop-limit, and sell), multiple chart views and timelines, a market order book, and recent news feed, among other features. It's all available from one convenient trading interface.
Many advanced traders will also appreciate the dozens of indicators available. Analyze markets based on all types of indicators – from basic Bollinger Bands to more advanced indicators like the Commodity Channel Index, EMA Cross, and Fisher Transform, among many others. Poloniex's charting tools are powered by TradingView.
On the technical side of things, Poloniex executes most trading interface code on the client-side. All Poloniex code is open source, and anyone is free to check the code to verify how Poloniex works. Poloniex also makes an API available for developers, making it easy to integrate Poloniex into your daily trading setup.
Overall, Poloniex is popular among intermediate and advanced traders. The exchange supports more advanced trading strategies and tools, and there are over 100 cryptocurrency pairs available across four major markets (BTC, ETH, USDC, and USDT).
Key Features
Key features of Poloniex include:
Insured: Poloniex has insurance coverage for crypto assets stored on its platform.
60+ Cryptocurrencies: Poloniex supports 60+ cryptocurrencies and stablecoins and over 100 cryptocurrency pairs.
Now Supports Cards and Bank Accounts: For most of its history, Poloniex did not support traditional fiat currency deposit options like cards and bank accounts. Since being acquired by Circle, however, Poloniex has had better support for cards and bank accounts.
Leverage: Poloniex supports margin trading across a wide range of pairs, allowing you to leverage trading for larger returns.
Fast APIs: Poloniex lets you run smart algorithms and bot trading strategies by giving traders full API access, making it easy to integrate Poloniex into your existing trading setup.
Mobile Apps for iOS and Android: Poloniex recently released mobile apps for iOS and Android.
Decentralized Exchange (DEX): Poloniex recently launched a decentralized exchange called Poloni DEX. The exchange lets you trade TRON (TRX) with no trading fees. Volume is smaller than the full Poloniex exchange, but you can swap dozens of TRX pairs in a decentralized, zero-fee trading environment. Poloniex acquired an exchange called TRXMarket in November 2019 and rebranded it to Poloni DEX.
Trade Without Verification: Users can trade without uploading ID or completing KYC/AML verification. Level one verification allows you to trade on Poloniex, although you can only withdraw a maximum of $2,000 per day.
Client-Side Trading: Poloniex's trading interface code is executed client-side.
Open Source: All Poloniex trading code is open source and available for traders to examine.
Available Worldwide: Poloniex is available anywhere in the world except for sanctioned countries.
Multiple Charting Options: Poloniex has extensive charting tools available, and it's easy to customize these charts however you like. View charts in different time intervals like 6, 24, or 48 hours, for example.
Push Notifications for Price Changes: Setup push notifications on your mobile device to get alerts on price changes.
Advanced Indicators: Poloniex's charting tools support a wide range of indicators, including everything from Aroon and Arnaud Legoux Moving Average indicators to Williams %R and Zig Zag indicators. For traders looking for more advanced charting tools, Poloniex may be the best bet. All technical indicators and charts are powered by TradingView.
Credit and Debit Deposits: Certain verified users can deposit money into the platform using credit or debit cards.
Bank Transfers: Poloniex supports free bank transfer deposits and withdrawals, letting you deposit fiat currency into the platform. Your fiat currency will be transferred into one of the two stablecoins supported by Poloniex (USDC or USDT).
Certain Functions Unavailable in the United States: Poloniex abides by US regulations, and that means US traders on Poloniex face particularly strict requirements. Certain crypto assets are unavailable to American traders, for example (DCR, BCN, and ARDR, among others), and American traders may need to complete additional verification prior to trading.
Poloniex Currencies and Pairs
Poloniex supports 60+ cryptocurrencies and 100+ cryptocurrency trading pairs. Pairs are separated into four markets, including BTC, USDC, ETH, and USDT. All major cryptocurrencies are listed on the platform, including BTC, ETH, XRP, LTC, XMR, BCHABC, BCHSV, ETC, ZEC, DGB, EOS, and others. You'll also find lesser-known cryptocurrencies like Primecoin (XPM), Livepeer (LPT), MaidSafeCoin (MAID), and Numeraire (NMR), among others.
Poloniex Supported Deposit and Withdrawal Methods
For most of its history, Poloniex only supported cryptocurrency deposits and withdrawals. In 2019, however, Poloniex started to accept deposits and withdrawals via bank transfers and cards. Thanks to Poloniex's acquisition by Circle, you can deposit and withdraw money on the platform in more ways than ever before. If you deposit fiat currency into Poloniex, then it will be transferred into USDC or USDT stablecoin. Poloniex does not technically store your fiat currency as fiat currency.
Poloniex Registration and Login Process
Poloniex has a straightforward registration and login process that's similar to any regulated exchange. You can register an account and start trading today just by inputting your email address and country. Depending on your country, you may be able to start trading on Poloniex right away. Or, Poloniex may require you to complete additional verification.
Poloniex has an equally straightforward verification process. Level one verification simply requires you to confirm your email address and country of residence. At level one, residents of many countries can trade on Poloniex but only withdraw $2,000 per day. Level two verification requires your physical address, postal address, date of birth, passport, and phone number, including uploading your ID or passport photos. Once approved for level two, your deposit and withdrawal limits are increased to $25,000.
Poloniex Trading
The Poloniex trading platform is similar to the trading platform on any cryptocurrency exchange. The main trading page features a chart and an order book. You'll see multiple order types – including buy, limit, and sell order boxes – at the bottom of the page. Enter the amount you wish to trade, then execute the trade. That's it.
Poloniex Fees
Poloniex charges similar trading fees to most regulated exchanges. Most traders (less than 600 BTC of trading volume per month) will pay a maker fee of 0.15% and a taker fee of 0.25%. At the highest trading level (more than 120,000 BTC of trading volume per month), you'll pay 0% taker fees and 0.05% maker fees. Trading volume is based on a trailing 30-day average.
Poloniex will occasionally drop its trading fees. As of 2019, for example, Poloniex is not charging trading fees through the end of the year.
Poloniex does not charge any deposit or withdrawal fees for bank wires. However, if your bank wire is rejected and needs to be returned (say, due to missing or misspelled reference numbers or an exceeded deposit limit), Poloniex will charge a $50 fee.
Poloniex does not charge any fees for cryptocurrency deposits or withdrawals. However, you will pay a network fee when withdrawing cryptocurrency (i.e. the miner's fee required for all bitcoin transactions).
Poloniex Security Issues and Downtime
Poloniex had one significant hack in 2014, which was the first year of its existence. Poloniex lost 12.3% of all its bitcoins during the hack. After the hack, Poloniex gave the affected users a complete refund.
Like most crypto exchanges, Poloniex supports two-factor authentication for added account security.
Ease of Use
Poloniex is straightforward to use for anyone who has used other crypto exchanges and is familiar with basic charting interfaces. However, if you are a complete beginner to the crypto space, then Poloniex's interface can seem overwhelming. A lot of information is displayed on the trading screen by default, and it's easy to get overwhelmed. Because of this, Poloniex is more suited to intermediate or advanced crypto traders.
Trust and Privacy
Poloniex claims to keep the majority of customers' deposits in air-gapped cold storage. The only funds kept online are those needed for daily, active trading. Poloniex also claims to have auditing programs that run 24/7/365. If these auditing programs spot something suspicious, then the activity is blocked before it becomes a problem. Of course, these processes are similar to what we see on other exchanges.
Poloniex faced some heat for changing its terms of use in August 2017 following the bitcoin hard fork that created BCH. Poloniex changed its terms of use to prevent users from taking Poloniex to court for any reason or engaging in class action lawsuits, for example.
Customer Service
One of the few notable drawbacks of Poloniex is its customer service. You can find a higher-than-average number of complaints about Poloniex's customer service online. Users complain about long response times, for example, and poor resolution of missing funds complaints. These complaints can be found with any exchange, although they seem slightly more common with Poloniex.
Poloniex User Guide: How to Setup and Use Poloniex
Poloniex has a simple signup process, and registration is open to virtually anyone in the world (except those in sanctioned countries). Here's how to set up and use Poloniex for the first time.
1. Sign Up
Sign up for Poloniex by entering your name, email address, country of residence, date of birth, and password.
2. Verification
Verify your email address by clicking on the link Poloniex sent:
Then, complete the verification process to begin trading (required in some countries but not others). To complete the verification, you'll need to enter your verified address, then upload your government-issued photo ID (like a driver's license, national ID card, or passport).
3. Two Factor Authentication
Poloniex supports two-factor verification. Poloniex uses Google Authenticator for 2FA.
Poloniex also has a 16-digit key and QR code you can use to recover your account. This code will change each time you enable 2FA. Poloniex recommends writing down or printing a copy of your 16-digit key and placing it in a safe place. You'll need this recovery key if your phone (used for 2FA) gets lost, stolen, or erased.
4. Payment Method
You can deposit funds into Poloniex using any of the 60+ supported cryptocurrencies on the platform.
Alternatively, you can deposit funds via bank transfer. Or, if you're a verified user, you can use a debit or credit card to deposit funds.
5. Trading Cryptocurrency
Once funds are in your account, you can make a trade. Making a trade on Poloniex is straightforward. Just choose your desired cryptocurrency pair, then select the buy, sell, or limit trade option from the bottom of the screen. Execute the trade when ready. That's it.
6. Withdrawal
You can withdraw funds from Poloniex at any time. Bank transfer withdrawals are free. Cryptocurrency withdrawals are also free, although you will pay a network fee.
Final Word
Founded in 2014, Poloniex is a long-running cryptocurrency exchange that has built a strong reputation over many years in the business. The exchange has a competitive fee structure, advanced trading system, margin trading, and other features that will appeal to intermediate and advanced traders.
Poloniex is not the most beginner-friendly exchange available today, and there are some complaints about Poloniex's customer service. Overall, however, Poloniex is one of the world's most popular crypto exchanges for a reason.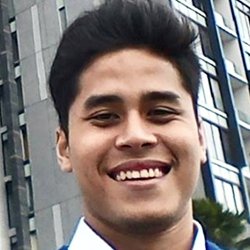 I'm Aziz, a seasoned cryptocurrency trader who's really passionate about 2 things; #1) the awesome-revolutionary blockchain technology underlying crypto and #2) helping make bitcoin great 'again'!