How to Use, Trade and Sign Up to Bitstamp Exchange
Bitstamp is a long-running crypto exchange based in Luxembourg. Find out everything you need to know about Bitstamp today in our review and user guide.
Features
Easy crypto trading in a highly-regulated environment
Luxembourg-based cryptocurrency exchange
Operating smoothly since 2011
Deposit Methods
SEPA
Credit Cards
International Bank Wire Transfers
Cryptocurrencies (BTC, ETH, XRP, LTC, and BCH)
Pros
Fees drop substantially with high volume (0.0% fees on volume over $10bn)
Highly regulated, trusted, and safe
Easy bank transfers and fiat currency trading
Cons
0.5% trading fee (if trading less than $10,000 per month)
A small number of supported cryptocurrencies (5 cryptocurrencies, 14 total pairs)
Introduction
Bitstamp was founded back in August 2011 as a Europe-based alternative to Mt. Gox. At the time, Japan-based Mt. Gox was dominating the crypto exchange space and accounting for more than 50% of all bitcoin transactions. Bitstamp's founders believed the market needed an alternative, which is why they launched Bitstamp.
Bitstamp was co-founded by Nejc Kodrič (CEO) and Damijan Merlak in August 2011 in their native Slovenia, although the exchange would relocate to the United Kingdom in April 2013 and then to Luxembourg in 2016. Bitstamp settled on Luxembourg after finding the crypto exchange regulations in Slovenia and London to be inadequate. In April 2016, the government of Luxembourg granted a license for Bitstamp to be fully regulated in the EU as a payment institution, allowing Bitstamp to do business in all 28 EU member states.
Today, Bitstamp continues to move forward as a trusted, reputable and regulated cryptocurrency exchange. The exchange is popular among both beginners and advanced traders alike. It's particularly popular in Europe, where residents can deposit funds into Bitstamp using SEPA transfers. SEPA deposits on Bitstamp are free, and SEPA withdrawals are priced at just 3.00 EUR.
Bitstamp truly caters to all levels of traders, including beginners buying BTC for the first time and more advanced crypto traders. You can buy cryptocurrency with a credit card, for example, and instantly verify your account within seconds. If you're a Europe-based crypto beginner looking to buy crypto for the first time using EUR and an EU bank account, then Bitstamp lets you do that within minutes.
Bitstamp is also suited for advanced users. The exchange offers FIX and HTTP APIs that allow advanced traders to integrate Bitstamp into their existing setups. Bitstamp's trading fees also drop significantly with trading volume: low-volume traders (less than $10,000 per month) will pay fees of 0.50%, although high-volume traders (more than $10 billion per month) will pay fees of 0.0%.
Bitstamp is headquartered in Luxembourg, although the exchange also maintains offices in London and New York. It's a highly-regulated, highly-trusted cryptocurrency exchange with a proven history of offering safe crypto and fiat currency trading in a user-friendly environment.
Key Features
Key features of Bitstamp include:
Industry-Leading Uptime: Bitstamp claims to have the best uptime in the crypto space. The exchange has been running almost nonstop since 2011.
Advanced Security: Bitstamp, like most exchanges, claims to use advanced security procedures to protect customers and their funds. 98% of assets are held in cold storage, personal data is highly encrypted, and internal controls limit errors and access.
Easy UI: Bitstamp is suitable for beginners and advanced traders alike. However, Bitstamp is particularly friendly to beginner traders, and the team has invested significant effort into making its exchange easy to use even if you've never dealt with crypto before. You can deposit and withdraw directly from your bank account, for example, using SEPA transfers in the EU.
Mobile Apps: Bitstamp has mobile apps for iOS and Android. The mobile apps feature all of the same order types and trading tools as the desktop version.
Institutional Grade Architecture: Bitstamp caters to all levels of crypto traders, including institutional traders, with strong liquidity, reliable order execution, and constant uptime.
Multiple APIs: Bitstamp offers FIX and HTTP APIs, and users can connect to the Bitstamp WebSocket for real-time data streaming, making it easy for advanced traders to integrate Bitstamp into their current trading setup.
Instant Withdrawals: Withdraw cash from Bitstamp in seconds using multiple withdrawal methods and just a few clicks.
High Fees for Low-Volume Traders: Bitstamp charges higher fees than a typical exchange. Anyone with less than $10,000 of trading volume in a 30 day period will pay a trading fee of 0.50% on all pairs. Rates drop as low as 0.0% if trading more than $10 billion per month.
SEPA Deposits and Withdrawals: Bitstamp supports SEPA transfers for EU residents, making it easy to deposit and withdraw money from your European bank account to your Bitstamp account. SEPA deposits are free, while SEPA withdrawals have a flat fee of 3 EUR.
Crypto Deposits and Withdrawals: Bitstamp supports crypto deposits and withdrawals in BTC, ETH, XRP, LTC, and BCH.
Credit Card Deposits: Just like well-regulated exchanges like Coinbase, Bitstamp lets you purchase cryptocurrency using credit cards. All credit card purchases are assessed a 5% fee, but you can legitimately purchase any amount of crypto using a credit card.
Connected to Trusted Financial Names: Bitstamp is connected to some of the most trusted financial institutions in the world, including Swissquote, Credit Agricole, and the Chicago Mercantile Exchange. Few other crypto exchanges have these types of partnerships.
Fiat Trading: Bitstamp supports fiat trading and has multiple fiat currencies and cryptocurrency pairs. You can buy and sell crypto for USD or EUR. Bitstamp lets you use Swiss Francs (CHF) and British Pounds (GBP), although you cannot currently trade with either currency (they'll be converted into USD or EUR for trading).
Five Tradeable Cryptocurrencies: Bitstamp supports trading in five cryptocurrencies, including BTC, XRP, ETH, LTC, and BCH.
TradingView Technical Indicators: Bitstamp has fully integrated TradingView into its charts, making it easy for users to access a variety of technical indicators, candlestick options, and graphing tools.
Bitstamp Currencies and Pairs
Bitstamp has gone with the Coinbase style of supported currencies, choosing to support a small number of high-quality currencies and pairs instead of listing hundreds of currencies and pairs. Today, Bitstamp has approximately 15 pairs listed. Pairs include different combinations of fiat currencies (EUR and USD) and cryptocurrencies (BCH, BTC, XRP, ETH, and LTC). The BTC/USD, BTC/EUR, and XRP/USD pairs are the most traded pairs on Bitstamp, accounting for roughly 90% of all trading volume.
Bitstamp Supported Deposit and Withdrawal Methods
Bitstamp is a well-regulated exchange that supports a range of popular deposit and withdrawal options. You can deposit and withdraw using crypto (BTC, XRP, LTC, ETH, and BCH), SEPA bank transfers, credit cards, and international wire transfers.
Bitstamp Registration and Login Process
Like other regulated exchanges, Bitstamp requires users to complete ID verification before trading on the platform. All users must abide by KYC/AML regulations. You'll need to upload a passport, driver's license, or government-issued photo ID before depositing funds or trading on Bitstamp. You'll also need to verify your phone number and email address. Overall, the login and registration process is smooth and easy. Bitstamp supports 2FA via Google Authenticator or Duo.
Bitstamp Trading
Bitstamp has a simple buy/sell trading interface that makes it easy for beginners and advanced users alike to make a trade. Advanced TradingView charts are available for more advanced traders, and Bitstamp offers FIX and HTTP APIs to help integrate with your existing trading setup.
Only a small number of trades are available, including instant orders, limit orders, market orders, and stop orders. All trades are available from the right-hand side of the trading window.
Bitstamp Fees
Bitstamp charges fees between 0.0% and 0.50%, depending on your 30-day trading volume. Anyone who trades less than $10,000 per month will pay a fee of 0.50%, which drops to 0.25% when trading more than $20,000 per month. From there, fees drop gradually with volume:
Credit card purchases come with a 5% fee regardless of your purchase amount. SEPA deposits are free, while SEPA withdrawals have a flat fee of 3.00 EUR.
International wire deposits come with a 0.05% fee (minimum fee of 7.50 USD or EUR and a maximum fee of 300 USD or EUR), while international wire withdrawals come with a fee of 0.1% (minimum fee of 25 USD or EUR, no maximum).
Crypto deposits are free, although you'll pay a small fee upon withdrawal (0.0005 BTC per bitcoin withdrawal, for example).
Bitstamp Security Issues and Downtime
Bitstamp has faced few major security issues or downtime incidents over the years, which is especially impressive considering that Bitstamp has been around since 2011. In February 2014, Bitstamp temporarily suspended withdrawals for a few days after a distributed denial-of service attack. The people behind the attack sent Bitstamp CEO Nejc Kodrič a ransom demand for 75 BTC. Kodrič refused, and withdrawals resumed a few days later.
The only other notable incident involving Bitstamp occurred in January 2015, when Bitstamp suspended trading after 19,000 BTC were stolen. The exchange opened a week later, and Bitstamp accepted all liability for the hack. The stolen BTC were worth about $5 million at the time ($275 per BTC).
Today, 98% of Bitstamp assets are held in cold storage. All personal data is "highly encrypted", and Bitstamp claims that its "internal controls limit errors and access".
Bitstamp Ease of Use
Bitstamp has a similar trading platform to any cryptocurrency exchange, and the interface will be instantly familiar if you have previously used an exchange. Bitstamp tends to be easier to use and more user-friendly than an ordinary cryptocurrency exchange. One of the biggest advantages for newbies is that you don't need to own crypto to trade on Bitstamp. Instead, you can buy crypto directly using SEPA, credit cards, or other deposit methods. As long as you have GBP, EUR, USD, CHF, or one of the five supported cryptocurrencies, you'll be able to trade on Bitstamp.
Bitstamp Trust and Privacy
Bitstamp is a trusted and transparent exchange. The exchange is regulated by the government of Luxembourg, which granted Bitstamp a license as an official EU payment institution.
As an indication of Bitstamp's trust, the New York Attorney general conducted a survey of 14 cryptocurrency exchanges in September 2018, then requested more information from these exchanges. Bitstamp was one of the 10 exchanges that responded to the request, and one of just seven exchanges that confirmed they had sought approval from the New York State Department of Financial Services (DFS) to operate lawfully within New York State.
Bitstamp blocks VPN access to the exchange. Bitstamp also conducts regular audits of its virtual currency holdings.
Bitstamp Customer Service
Bitstamp has invested significantly in customer service. The exchange is one of the few cryptocurrency exchanges that offers 24/7 customer support over the phone. Many competing exchanges – even some of the larger exchanges – only have email-based customer support with long response times.
Bitstamp User Guide: How to Setup and Use Bitstamp
Bitstamp has one of the smoothest and easiest setup processes you'll find in the crypto exchange space. Setting up and verifying your account for the first time is easy. Here's a step-by-step guide:
1. Sign Up
Visit Bitstamp.net to sign up for the platform. Click 'Register' in the top-right corner of the page.
Choose whether your account is for personal or corporate use.
Enter your name and email address.
2. Verification
Bitstamp will send you an email. Click the link in your email to confirm it.
Then, you'll need to start the verification process. Bitstamp will ask for a phone number, then send a text to verify that number.
Next, you'll need to upload a photo of your government-issued photo ID. Acceptable forms of ID include a passport, driver's license, or national ID card.
3. Two Factor Authentication
Bitstamp, like most cryptocurrency exchanges, strongly advises clients to set up two-factor authentication (2FA) before depositing money into the platform. Bitstamp supports 2FA with Google Authenticator or Duo. Download either of the apps, then scan the QR code to confirm 2FA on your account.
4. Payment Method
Once you've verified your account, you can deposit money. Bitstamp supports several deposit methods, including SEPA (for bank transfers from EU banks), international bank transfers, and crypto deposits (BTC, XRP, LTC, ETH, or BCH). All deposits on Bitstamp are free except for wire transfers and credit card deposits.
5. Trading Cryptocurrency
Trading cryptocurrency on Bitstamp is straightforward. Just click on your desired pair, then enter the amount you wish to buy or sell. You can choose an instant, market, limit, or stop orders.
Bitstamp displays your fee directly on the trading screen, making it easy to see exactly how much each trade is costing you.
6. Withdrawal
You can withdraw your funds from Bitstamp using the same options you had when depositing funds, including SEPA, international bank transfers, and crypto withdrawals (BTC, XRP, LTC, ETH, and BCH).
Final Word
Bitstamp is the Coinbase of Europe. The Luxembourg-based cryptocurrency exchange offers convenient crypto trading in a reputable, trusted environment. Bitstamp has just 14 cryptocurrency and fiat currency pairs and supports two fiat currencies (USD and EUR) and five cryptocurrencies (BTC, ETH, XRP, LTC, and BCH), emphasizing quality over quantity.
One of the big drawbacks of Bitstamp is that the average user (trading less than $10,000 per month) will pay relatively high trading fees of 0.5%. However, trading fees decline significantly with volume, dropping to 0.25% with $20,000 of volume per month.
If you're looking for a reputable, European cryptocurrency exchange that supports SEPA transfers, credit card payments, and reputable crypto trading, then Bitstamp may be the right choice for you.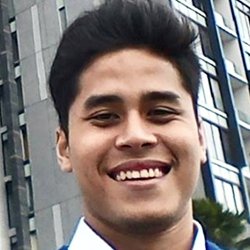 I'm Aziz, a seasoned cryptocurrency trader who's really passionate about 2 things; #1) the awesome-revolutionary blockchain technology underlying crypto and #2) helping make bitcoin great 'again'!