BHEX is anew cryptocurrency exchange offering crypto futures trading and more. Find out everything you need to know about BHEX and how it works today in our review and user guide.
Features
The malta-based crypto exchange launched in December 2018
Backed by major crypto institutions like Huobi and OKEX
Easy crypto-to-crypto trading in a minimally-regulated environment catering mostly to Chinese crypto-traders
Deposit Methods
Pros
Cheap and easy crypto-to-crypto trading
Options trading
Futures contracts settled in USDT
Cons
Only crypto deposits and crypto-to-crypto trading
Minimal regulations
No US traders
Introduction
BHEX is a cryptocurrency exchange launched in December 2018. The exchange describes itself as "the leading tech-driven cryptocurrency trading platform". BHEX is short for Blue Helix Exchange.
Today, BHEX provides crypto-to-crypto trading, perpetual contracts trading, options contracts, OTC trading, and wealth management, among other trading and investment services.
Like other minimally-regulated crypto exchanges, BHEX is based in Malta. The exchange also offers very competitive 0.10% trading fees (for both the maker and taker). You'll pay a withdrawal fee of just 0.0006 BTC.
One of the drawbacks of BHEX is that funding methods are limited only to crypto. You cannot transfer money to BHEX through a bank or credit card, for example. Additionally, US investors are not technically permitted on the account (although BHEX doesn't seem to block or take any action against US-based crypto traders using the platform).
The main goal of BHEX is to offer crypto-to-crypto trading and futures trading in a minimally-regulated environment. However, other products and services are also available through BHEX, including the BHEX DeFi Market (BHDM), the BHEX Chain, and several SaaS cloud exchange system solutions.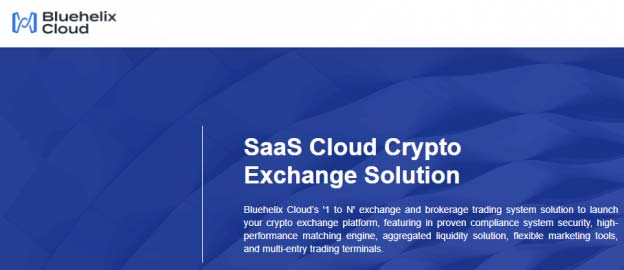 Despite only launching in December 2018, BHEX has grown to become one of the crypto world's largest exchanges. The exchange regularly has more than $100 million of trading volume every 24 hours, placing it around the number 50 of the top cryptocurrency exchanges in the world by trading volume.
BHEX also claims to be supported by some of the crypto industry's biggest names. BHEX claims to have support from 56 institutional investors, for example, and Huobi and OKEX – two of the world's largest cryptocurrency exchanges – are both listed as investors.
There's a good reason why BHEX is closely connected to Huobi: the exchange was founded by Ju Jianhua, the former CTO of Huobi. The rest of the BHEX founding team consists of former fintech and IT professionals.
BHEX is particularly popular among Chinese traders, although the exchange is fully available in English and seven other languages.
Keep reading to discover key features of BHEX and how it works.

Key Features
Key features of BHEX include:
Cheap Trading Fees: BHEX charges a maker fee of 0.10% and a taker fee of 0.10%. This is cheaper than an average cryptocurrency exchange, although it's similar to the fees paid on lesser-regulated exchanges (0.10% to 0.15% is the industry standard for unregulated, crypto-to-crypto exchanges).
Cheap Withdrawal Fees: BHEX does not charge deposit fees, and you'll pay withdrawal fees of just 0.0006 BTC. Minimum withdrawal amounts apply to all cryptocurrency withdrawals (0.01 BTC, for example, or 50 USDT).
Native Token: BHEX has its own native utility token called the BHEX Token (BHT). That token is an ERC20 token that can be used to reduce trading fees on BHEX.
Supported by 56 Institutional Investors: BHEX was launched in December 2018 but has already risen to become one of the industry's largest crypto exchanges. Part of the reason for that success is the institutional support. BHEX is supported by 56 institutional investors, including blue chip crypto exchanges like Huobi and OKEX.
Custody & Clearing: The foundational layer of BHEX is powered by Bluehelix's decentralized asset custody and clearing technology. The technology uses blockchain and cryptography technology to power a community consensus mechanism. In layman's terms, BHEX moves money around using blockchain for added security.
Browser Trading: Most users will interact with BHEX through the BHEX.com web platform, available for any internet-connected device.
Desktop Software: If you don't want to use the BHEX browser platform, you can also download BHEX desktop software for Windows and Mac OS.
Mobile Apps: BHEX offers mobile apps for iOS and Android.
Options Trading: Options trading accounts for a significant portion of volume on BHEX.
Perpetual Contracts: Like BitMEX and other futures trading platforms, BHEX offers perpetual contract swaps, including USDT margin swaps and coin margin swaps.
Fiat OTC Trading: BHEX has an OTC market where anyone can post trades to keep them off the broader exchange order book. USDT and BTC offers are available through the OTC market, with most trades denominated in Chinese Yuan (CNY). One of the biggest advantages of using the BHEX OTC desk is that you will pay no trading fees on any OTC trades.
Popular in China: BHEX is particularly popular in China, and Chinese traders account for a significant portion of trading volume on BHEX.
Multi-Language Support: BHEX is available in seven different languages, including English, Russian, Turkish, Vietnamese, Korean, Japanese, and Chinese.
No US Investors: BHEX is not available to American investors. As mentioned above, BHEX is mostly popular among Chinese cryptocurrency traders, and American users are officially restricted from trading on the platform.
Bonus Interest-Earning Savings Accounts: BHEX offers three separate savings accounts called 'bonus accounts'. As of December 2019, BHEX offers bitcoin (BTC), ETH, and USDT bonus accounts with annualized returns of 5.00%. If you want to earn interest on your crypto holdings, then BHEX lets you do that.
BHEX Currencies and Pairs
As of December 2019, BHEX lists about 50 cryptocurrencies and pairs on its spot trading market. As you might expect, the highest-volume trading pairs include some combination of BTC, ETH, XRP, LTC, EOS, BCH, ETC, and TRON.
BHEX also lists plenty of lesser-known cryptocurrencies or lower-volume pairs, including Bytom (BTM), Litex (LXT), Artfinity (AT), Alogrand (ALGO), and Lambda (LAMB), among others.
BHEX Supported Deposit and Withdrawal Methods
BHEX only supports deposits and withdrawals using cryptocurrency. If you are new to crypto, then you will need to purchase crypto elsewhere (using debit cards, credit cards, or bank transfers) before accessing BHEX.
BHEX accepts deposits in all supported cryptocurrencies, including major cryptocurrencies like BTC, ETH, and XRP and plenty of lesser-known options as well.
BHEX Registration and Login Process
As with most minimally-regulated accounts exchanges, BHEX has a fast and easy regulation process. You can start trading with no verification required. To raise your account limits, however, or to trade on the OTC desk, you will need to complete KYC verification by providing your full name identification card, and identification number.
As an ordinary (non-OTC) trader, you can trade on BHEX without completing KYC/AML verification. All you need to do is verify an email address or phone number to complete your registration. You can raise your withdrawal limits by completing KYC authentication, although it's not required.
BHEX Trading
BHEX has a standard trading interface that will be familiar to anyone who has used a cryptocurrency exchange before. As mentioned above, you can trade on BHEX using your web browser or through the BHEX desktop or mobile application.
BHEX Fees
BHEX's trading fees are competitive with most other lesser-regulated exchanges. You'll pay a fee of 0.10% on each trade (maker or taker), while option trading fees are set at 0.5% for each party. Here are the most important BHEX fees you need to know about:
Trading Fees (Maker): 0.10%
Trading Fees (Taker): 0.10%
Option Trading Fees (Maker): 0.5%
Option Trading Fees (Taker): 0.5%
Fiat OTC Trading Fee: Free
Contract Trading Fees (Maker): 0.02%
Contract Trading Fees (Taker): 0.05%
Deposit Fees: Free
Withdrawal Fees: 0.0006 BTC
BHEX has certain minimum withdrawal fees. You need at least 0.01 BTC in your account to make a bitcoin withdrawal, for example, or 50 USDT to make a USD Tether withdrawal.
You can view full information about BHEX's trading fees at their official website here.
BHEX Security Issues and Downtime
BHEX was launched in December 2018. The young exchange has had no major, publicly-disclosed security issues or downtime since launch.
Ease of Use
BHEX is straightforward to use. However, BHEX only accepts crypto deposits, which is why it's not the best option for someone who is totally new to crypto. You will need to already hold cryptocurrency before using BHEX.
Trust and Privacy
BHEX has limited transparency about its operations, management team, or how the exchange operates. We know the exchange was launched by former Huobi CTO Ju Jianhua, but we don't know much about the other "IT and fintech professionals" involved with the exchange. The exchange's "About Us" page is just one paragraph of vague, flowery text describing how the exchange works.
Customer Service
BHEX has surprisingly good customer service. The company offers live chat customer service directly through BHEX.com. You can also submit a more formal customer service request through BHEX's Zendesk page. As far as we can tell, BHEX offers customer service in both English and Chinese.
BHEX User Guide: How to Setup and Use BHEX
1. Sign Up
There are two ways to register for BHEX: by confirming a phone number or by confirming an email address.
Start by going to www.BHEX.com and clicking on 'Sign Up'.
Click on 'Phone' to signup by confirming your phone number or click on 'Email' to signup via email.
Enter your email address or phone number, then choose your password for BHEX. Your password must be 8 to 20 characters with numbers and both uppercase and lowercase letters.
Click 'Get Code' to receive the verification code to your phone number or email address.
2. Verification
BHEX will send a verification code to your phone number or email address. This verification code will be active for 10 minutes.
Enter the code you received into the BHEX registration page, then check that you agree to the BHEX privacy policy.
At this point, you can also enter a referral code.
Complete the registration process, and your account is ready to go.
3. Two Factor Authentication
Two-factor authentication (2FA) is optional on BHEX. However, BHEX recommends setting up 2FA to protect your account.
BHEX supports 2FA via Google Authenticator, email address, or phone number. You can customize your account settings to verify a login via any of these methods.
4. KYC/AML Verification
If you want to raise your withdrawal limits or engage in fiat OTC trading, then you'll need to verify your identity by completing BHEX's KYC/AML authentication process.
Select your nationality and enter your last name, first name, gender, and ID type (driver's license, passport, national ID, or other).
Then, upload a photo of you holding your valid ID. The image must be "high quality and unobstructed" and no larger than 10MB in size. Acceptable formats include .jpg, .png, and .jpeg.
BHEX typically takes 24 hours to review your request and verify it.
5. Payment Method
BHEX only accepts deposits in crypto. You can deposit funds using any cryptocurrency accepted on BHEX.
Visit your account page to view available wallets. View the wallet for the cryptocurrency you want to use, then send funds to that wallet. The money will appear in your account shortly, and then it will be available for trading.
BHEX does not charge any deposit fees.
6. Trading Cryptocurrency
Once funds are deposited in your BHEX account, you're ready to start trading.
You can find the basic BHEX trading platform at bhex.com/exchange. Choose your desired cryptocurrency pair from the window along the side. Then, enter the amount you wish to buy or sell.
Limit orders and market orders are available for all pairs.
More advanced order types, including futures options and perpetual contracts, are also available through BHEX. Click on 'Perpetual Contract' on the top menu bar for USDT margin swaps or coin margin swaps. Or, click 'Options' to buy and sell options via BHEX.com/option.
You can also visit the BHEX fiat OTC desk to post or take one of the available trades. Only USDT and BTC trades are available via this trading desk. Unlike with the normal BHEX exchange, there are no trading fees charged when making or taking trades via the BHEX fiat OTC desk.
7. Withdrawal
BHEX has certain minimal withdrawal amounts and small withdrawal fees.
If withdrawing BTC, for example, you will need to have a minimum of 0.02 BTC in your account and pay a fee of 0.0006 BTC. If withdrawing USDT, you need a minimum of 50 USDT in your account.
Final Word
BHEX is a new cryptocurrency exchange (launched in December 2018) catering mostly to the Chinese crypto market. The exchange has grown to a surprisingly high volume since launching one year ago, currently sitting as one of the top 50 crypto exchanges worldwide by trading volume.
BHEX supports an extensive range of crypto-to-crypto trades with no KYC/AML verification required. You can also trade perpetual swap contracts or options contracts.
To learn more about BHEX or to register today, visit BHEX.com.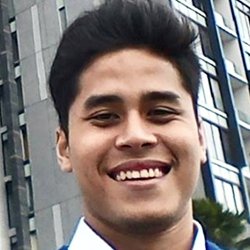 I'm Aziz, a seasoned cryptocurrency trader who's really passionate about 2 things; #1) the awesome-revolutionary blockchain technology underlying crypto and #2) helping make bitcoin great 'again'!