How to Use, Trade and Sign Up to CEX.io Exchange
CEX.io is a cryptocurrency exchange founded back in 2013. Find out everything you need to know about the long-running crypto exchange today in our review and user guide.
Features
London-based cryptocurrency exchange operating smoothly since 2013
Available to traders in 99% of countries worldwide (and 31 US states)
Multiple cryptos and fiat currency pairs available
Deposit Methods
Bank transfer (SEPA, ACH, SWIFT, Faster Payments)
Credit cards (Visa and MasterCard)
Crypto (BTC, ETH, BCH, BTG, DASH, LTC, XRP, XLM…)
Pros
Highly-regulated trading environment
Quick buy and quick sell features
Competitive trading fees
Cons
More intense KYC/AML process than most other exchanges
Introduction
CEX.io is a London-based cryptocurrency exchange founded in 2013.
In 2013, CEX.io was the world's first cloud mining provider. Today, CEX.io offers cross-platform crypto trading via its website and mobile app. CEX.io also lets traders connect to the exchange via WebSocket and REST API, allowing anyone to gain access to the high liquidity CEX.io order book.
CEX.io is used by both retail traders and institutional traders. The platform has a multi-level account system that caters to traders of all sizes. Other key features offered by CEX.io include worldwide coverage, multiple payment options, and 24/7 support.
CEX.io offers a surprising range of payment options, including Visa, MasterCard, bank transfer (SWIFT, SEPA, ACH, Faster Payments), and crypto. Traders can also trade with up to 10x leverage with no need to create an extra account.
CEX.io once provided cloud mining through the GHash.io pool. CEX.io acquired the assets to that mining pool in October 2013. Within a month, GHash.io had become the world's number one mining pool. By January 2015, however, CEX.io has suspended its cloud mining services.
CEX.io is headquartered in London, although the exchange also has a correspondence address in Jersey City, New Jersey, USA. CEX.io is officially registered in the United Kingdom and has Money Services Businesses status through FinCEN.
CEX.io was founded by Oleksandr Lutskevych, who holds a master's degree in Cybernetics from Kyiv National University. Prior to founding CEX.io, Lutskevych worked as a developer and consultant in the IT and game industry. Lutskevych is still the CEO of CEX.io.
As of December 2019, CEX.io ranks just outside the top 100 exchanges by trading volume with around $2 million of trading volume per day (currently #136 on the list, according to CoinMarketCap).
Key Features
Key features of CEX.io include:
Registered and Regulated: CEX.io is officially registered in the United Kingdom. The exchange also has a Money Services Business (MSB) status through America's FinCEN. CEX.io abides by legal requirements of every country or jurisdiction in which it functions, and CEX.io blocks users from non-supported jurisdictions. Overall, this is a trusted and well-regulated exchange.
24/7 Customer Support: CEX.io takes pride in its 24/7 customer support, claiming that "each member of the support team goes through the carefully designed intensive training to be able to deal with any possible issues."
50+ Pairs: CEX.io currently supports more than 50 cryptocurrency and fiat currency pairs. The most popular pairs on CEX.io include BTC/USD, BTC/EUR, XRP/USD, ETH/USD, and BTC/GBP.
Multiple Supported Fiat Currencies: Like other well-regulated exchanges, CEX.io lets you swap fiat currencies for cryptocurrencies. CEX.io currently has pairs denominated in USD, EUR, and GBP.
KYC and AML Required: Like other regulated exchanges, CEX.io requires users to complete Know Your Customer (KYC) and Anti-Money Laundering (AML) verification prior to trading on the platform. That means you need to verify your identity and upload proof of address documentation.
Brokerage Services: CEX.io operates as an exchange and brokerage. New users can use the CEX.io brokerage to buy cryptocurrencies for the first time as easily as possible, although they'll pay a high fee. CEX.io brokerage transactions are based on fill or kill (FOK) orders.
Cheap Trading Fees: Standard trades on CEX.io are charged a fee of 0.25%.
Margin Trading: In 2019 once offered margin trading directly from its trading platform. In 2019, however, CEX.io opened a dedicated margin trading service called CEX.io Broker. You can use this service to access up to 10x leverage. CEX.io also claims to have negative account balance protection.
Credit Card Support: CEX.io supports deposits via credit card or debit card, including Visa and MasterCard.
Bank Deposit Support: CEX.io also supports deposits in wire transfers or domestic bank transfers. SEPA, ACH, SWIFT, and Faster Payments are all supported by CEX.io.
Four Account Verification Tiers: CEX.io has four account verification tiers, including Identity, Address, Enhanced, and Corporate. At the lowest level, Identity verification tier users can buy up to $1,000 of BTC per day and $3,000 of BTC per month. Address, Enhanced, and Corporate accounts have no limits.
Worldwide Support for Traders in 99% of Countries: CEX.io advertises the fact that it's available in "99% of countries around the globe", including 31 states in America. Certain countries (like sanctioned countries) are not able to deposit money via credit cards and wire transfers. Generally, however, CEX.io has some of the strongest international support seen in the crypto exchange space.
DDoS Protection and Security: CEX.io offers full data encryption and is compliant with PCI DSS standards.
Cross-Platform Trading: CEX.io supports trading via a website, mobile app, WebSocket or REST API.
High Liquidity: CEX.io promises fast order execution, low spread, and access to a high liquidity order book for top currency pairs.
3 Million+ Customers: CEX.io has a userbase of over 3 million.
Proven Track Record Since 2013: CEX.io has operated smoothly since 2013. User funds have never been stolen from the exchange.

CEX.io Currencies and Pairs
CEX.io supports around 15 cryptocurrencies and three fiat currencies.
Most major cryptocurrencies are supported, including BTC, XRP, ETH, XLM, TRX, DASH, BCH, and LTC. CEX.io supports plenty of lesser-known cryptocurrencies, including MHC, BTG, BTT, ONG, ONT, and OMG.
The three supported fiat currencies include the USD, EUR, and GBP. CEX.io also supports the Gemini US Dollar (GUSD) stablecoin.
CEX.io Supported Deposit and Withdrawal Methods
CEX.io supports multiple deposit and withdrawal methods, including bank transfers (ACH, SWIFT, SEPA, and Faster Payments), credit cards (Visa and MasterCard), and crypto (any of the exchange's supported cryptocurrencies).
CEX.io Registration and Login Process
Like most regulated exchanges, CEX.io requires all users to verify their identity, address, and other information before trading on the platform. There are four account tiers on CEX.io:
Identity: Verify your identity, then buy and sell bitcoin using Visa or MasterCard only. $1,000 maximum daily limit, $3000 maximum monthly limit.
Address: Verify your address to remove any daily or monthly limits. Also lets you fund your account via bank transfer or credit card.
Enhanced: Complete manual KYC/AML verification to get priority support and extended limits for your account, including higher deposit and withdrawal limits.
Corporate: Setup a corporate account on CEX.io to remove most funding limits from your account entirely.
Although there's no maximum deposit limit on the Address, Enhanced, and Corporate accounts, you'll still run into deposit limits on the Address tier ($200,000 per day, $500,000 per month). Enhanced and Corporate accounts have daily and monthly credit card funding limits, although no limits on bank transfers.
CEX.io Trading
CEX.io has a similar trading interface to a standard cryptocurrency exchange. The UI will be familiar to anyone who has traded on other crypto exchanges in the past.
If you are totally new to crypto trading, then CEX.io has a quick buy feature that lets you instantly buy crypto using credit cards, although you'll pay fees as high as 7%. This is similar to the credit card crypto buying service offered by Coinbase and other companies, with similarly high fees.
CEX.io Fees
Most traders on CEX.io will pay a taker fee of 0.25% and a maker fee of 0.16%, assuming you're trading less than 5 BTC in each 30 day period. As your trading volume increases, fees decline. If you're trading more than 6,000 BTC per month, then you'll pay a taker fee of 0.10% and a maker fee of 0.00%.
Meanwhile, CEX.io charges different amounts for different withdrawal fees. You'll pay 2.99% for most Visa and MasterCard deposits, for example, although bank deposits are free. When withdrawing money, you'll pay a service charge of up to 3% when using credit cards, while bank withdrawals have fees of 0.3%. All deposits and withdrawals via ACH, SEPA, and Faster Payments are totally free.
CEX.io Security Issues and Downtime
CEX.io has a surprisingly clean security history. The exchange was launched all the way back in 2013 and claims to have never lost users' funds. CEX.io has also not experienced any major downtime. Overall, it's clear that CEX.io has invested significantly in security from its early days as a leading mining pool to its present-day as an exchange.
CEX.io Ease of Use
CEX.io is easy to use for beginner, intermediate, and advanced crypto traders alike. It's a straightforward exchange interface for conventional trades. You can also quickly buy bitcoin and other cryptocurrencies for the first time – say, using credit cards.
CEX.io Trust and Privacy
CEX.io is a trusted, well-regulated, and respected company. The institution abides by applicable laws in every jurisdiction in which it operates. It's available in 99% of countries worldwide and 31 US states. Additionally, CEX.io has status as a Money Services Business (MSB) through America's FinCEN financial regulator, and CEX.io is an official, registered corporation in the UK.
CEX.io Customer Service
CEX.io offers 24/7 customer service via email and support ticket.
A phone number for the CEX.io London office is also available online.
CEX.io User Guide: How to Setup and Use CEX.io
CEX.io has a straightforward setup and login process. Keep reading to discover how to set up and use CEX.io for the first time.
1. Sign Up
Visit CEX.io and click 'Register' on the front page.
Enter your email address and password. CEX.io will send a verification code to your inbox to confirm your address.
Next, CEX.io will need you to confirm a phone number.
2. Verification
As a regulated crypto exchange, CEX.io requires all users to complete some level of KYC/AML verification before interacting with the platform in any way.
Most users will want to complete Tier 1 Identity verification and Tier 2 Address verification. With a Tier 1 account, you can only fund your account using credit cards and you have specific daily and monthly limits. With a Tier 2 account, you can deposit via bank transfer and other methods, with no trading limits and monthly deposit limits of around $500,000.
Tier 1 Identity Verification:
Enter your country of residence. Choose your country from the dropdown list and select your state, province, or jurisdiction.
All US residents must enter their Social Security Number (SSN) at this point.
If you are not a US resident and you have a Tax Identification Number (TIN), then you need to specify it. If you don't have a TIN, uncheck the box and press Next.
Next, upload your proof of identity document. CEX.io accepts passports, identity cards, or driver's licenses. Upload a photo of that document. For driver's licenses and ID cards, you'll need to send a photo of both sides of the document (front and back).
You can take the photos with your mobile device, scanning the QR code on the screen with your smartphone and then taking the photos. Alternatively, you can upload the photo files from your computer (PDF, PNG, JPG, and GIF formats are supported).
Finally, you will need to take a selfie with your document along with a handwritten note stating, "I'm a CEX.IO customer" with the current date and a signature. You can take the selfie with your mobile device or upload a file from your computer.
Enter your gender, first name, middle name, last name, nationality, and date of place of birth.
Then, enter information from your identity document, including the serial number, date of issue, issuing country, and expiry date.
Tier 2 Address Verification
To raise account limits and allow funding with bank transfers, you will need to complete CEX.io's Tier 2 Address verification. After completing all of the steps above, you'll need to upload documents that prove your address.
First, take a photo of a document that confirms your current address. CEX.io accepts utility and electricity bills, bank statements, tax return documents, and any other documents with your address and first and last name. Make sure the document was issued within the last three months. You can take a photo of the document by scanning a QR code on your phone. Or, you can upload it from your computer.
Then, indicate your residential address, including the street address, apartment and suite, city, ZIP code, state/province, and country. US residents also need to input their county.
Finally, you can enter your social network profiles to increase your chances of verification approval. CEX.io recommends leaving a link to at least one of your social media profiles, like your Facebook, LinkedIn, or Twitter.
Submit all of this information, then keep track of your verification status:
Tier 3 and 4 Enhanced and Corporate Verification
To remove all limits from your account or set up an institutional account, you will need to complete Enhanced (Tier 3) or Corporate (Tier 4) verification.
This verification level requires manual approval, and you need to contact a dedicated CEX.io manager to complete the process.
3. Two Factor Authentication
CEX.io strongly recommends setting up two-factor authentication (2FA) for your account. In fact, you will need to check multiple warning boxes if you don't set up 2FA.
With 2FA protection, you will need to confirm an SMS code or mobile app code before logging into your account, making a trade, or making a withdrawal.
4. Payment Method
You're now ready to deposit money into CEX.io. CEX accepts deposits via credit card (Visa or MasterCard), bank transfer (ACH, SWIFT, SEPA, or Faster Payments), or crypto (all supported cryptocurrencies).
To initiate a bank transfer deposit, click the 'Deposit' button on the Finance page next to the currency you want to deposit. You can also click 'Deposit' in the top right corner of any page on CEX.io.
5. Trading Cryptocurrency
Once the money is in your CEX.io account, you're ready to trade or buy cryptocurrency.
You can buy crypto instantly by clicking the 'Buy Now' button. Select your cryptocurrency and payment method, then enter your Visa or MasterCard debit or credit card details.
Or, to make a conventional trade, go to the CEX.io 'trade' page. On the left-hand side of the chart, you'll see the list of available currencies. Select a pair that matches the fiat currency you've deposited. If you have USD in your account and want to buy bitcoin, for example, then you'd go to the BTC/USD pair.
CEX.io lets you place a market or limit order. Market orders are placed at the best available current market rate, while limit orders are placed at a specific buy or sell limit.
6. Withdrawal
To withdraw money from CEX.io at any time, just click 'Withdraw' in the top-right corner of the screen. Withdrawals are available via credit card, bank transfer, and crypto.
Final Word
CEX.io is a long-running crypto exchange with a small number of fiat currencies and cryptocurrencies available for trading. It's a highly-regulated exchange available to 99% of countries worldwide (and 31 US states).
To learn more about CEX.io or to start trading today, visit https://cex.io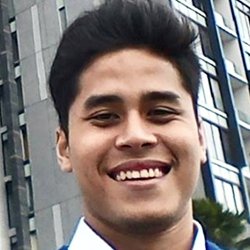 I'm Aziz, a seasoned cryptocurrency trader who's really passionate about 2 things; #1) the awesome-revolutionary blockchain technology underlying crypto and #2) helping make bitcoin great 'again'!