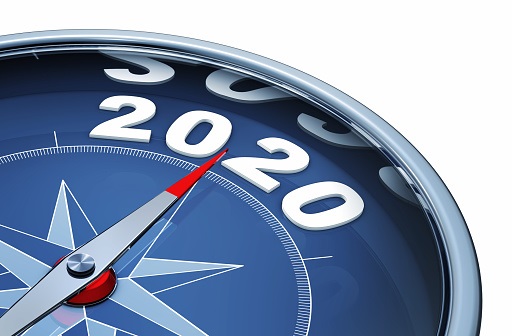 By AI Trends Staff
We invited readers to submit their top predictions for the impact of AI on business in 2020. Here is a selection of responses:
Sheldon Fernandez is CEO of DarwinAI, which uses AI to reduce the complexity and guesswork in designing efficient and high-performance deep learning solutions for real world applications.
Deep Learning Will Disrupt
Deep learning and analogous forms of AI will continue to disrupt industries such as healthcare and financial services, with eye-catching milestones offset by significant failures exemplifying the promise and fragility of the technology.
"Faddish" talk around the importance of Ethical AI will continue, slowly coupled with the need for practical guidelines in specific areas such as autonomous vehicles, healthcare, defense and financial services. Regulatory frameworks around ethical AI will be complex and slow-developing, with progress nonetheless in light of the public's concern around safety, transparency and privacy.
The weaponization of information through AI, including synthetic media and chilling 'deep fakes', will move front and center with a particular resonance in the context of the next election cycle. As a result, calls to incorporate diverse voices into AI usage and decision-making—taking perspective responsibility out of the hands of individual engineers—will become increasingly acute.
Finally, in 2020 I believe we'll start to see progress toward AI's hard unsolved problems, such as episodic memory, contextual video understanding and counterfactual reasoning. Such progress will be interpreted by some as stepping stones towards Artificial General Intelligence (AGI) and a host of ethical questions that the prospect of truly authentic thinking machines will beget. Though likely decades away, calls to balance technological ingenuity with wisdom and restraint will continue the capabilities of AI continues to grow.
Ji Li, Ph.D., data science director at CLARA analytics, has leadership responsibility for organizing and directing the CLARA data science team in building optimized machine learning solutions, creating artificial intelligence applications, and driving innovation. Dr. Li's expertise and interests include machine learning, deep learning, text mining, and natural language processing and understanding. Dr. Li received his Ph.D. in mathematics from the University of Connecticut.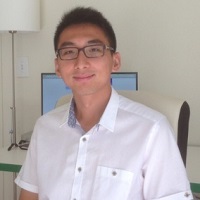 The Cloud of the Black Box Continues to Lift
For a long time, AI has suffered from a lack of transparency. With machines developing more self-learning capabilities, developers might not know exactly why a machine learning system arrived at certain conclusions. When processes are hidden, behaviors can give pause to users who wonder if they should trust data generated by such a system. To combat this problem, more interpretable models are coming to the forefront.
In 2020, the differences between data explainability, traceability, and determinism will become realized in AI. What is needed at which circumstances will also be clarified. As computing elements make complex predictions more understandable, solutions can be created that help explain those predictions. By removing the mystery of the black box, organizations can refine or expand queries to deliver more valuable information.
Muddu Sudhakar is a successful Entrepreneur, Executive, and Investor. Muddu has deep Product, technology and GTM experience and knowledge on enterprise markets such as Cloud, SaaS, AI/Machine learning, IoT, Cyber Security, Big Data, Storage and chip/Semiconductors. Muddu has strong operating experience with startups as CEOs (Caspida, Cetas, Kazeon, Sanera, Rio Design) and in public companies as SVP & GM role at likes of ServiceNow, Splunk, VMware, EMC. Muddu has founded five startups. He rholds a Ph.D. and MS in Computer Science from the University of California, Los Angeles and a BS in Electronics & Communications Engineering from the Indian Institute of Technology, Madras.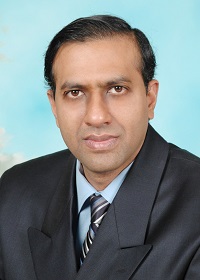 Customer-facing RPA—Robotic Process Automation—Will Enter Enterprise and Consumer Markets
Watch for RPA to drive front-end enterprise digital transformation. One of the hottest goals in today's major global industries is the development of front-end digital capabilities to automate operations, lower costs and enhance customer service and the all-important Customer Experience. The revolution stands to overtake retail, insurance, banking, government, and more as the drive to automate goes critical. So decision-makers have to choose among digital transformation solutions on the basis of immediate impact on core business operations and make choices about new paths to move forward. Today, robotic process automation (RPA) technology is proving to be the leading front-end solution that will shape enterprise digital transformation. Gartner predicts RPA tool demand to grow at 20% to 30% per quarter. Forrester Research gauges the Robotic Process Automation (RPA) market will reach $2.9 Billion by 2021, from $250 million in 2016!
New Solutions with AI/ML at Core Will Drive Service Experience for Users, Consumers, Employees
It's pretty well acknowledged these days that the role of the CIO has escaped the bonds of "keeping the lights on" or "running IT systems" labels. CIOs are now tasked with guiding IT growth and success as the technology landscape soars. Increasingly, that success path leads through the customer experience. A CIO must now aggregate people, processes and technology to serve up that defining, five-star customer experience. Highly visible, and under steady pressure to get it right, CIOs are increasingly turning to artificial intelligence (AI) and Machine Learning (ML). Deloitte further validates this in its 2018 Global CIO Survey. Tellingly, Gartner predicts that by 2023, customers will prefer to use speech interfaces to initiate 70% of self-service customer interactions, rising from 40% today. There's little question that AI and ML will play a pivotal role in improving customer experience and how businesses are digitally transforming.
Jay Budzik, CTO at Zest AI, helping banks and lenders build, run and monitor fully explainable machine learning underwriting models. As CTO, Jay oversees Zest's product and engineering teams. Before joining Zest, he had founded an AI enterprise search company that helped major media organizations apply AI and machine revenue. Jay has a Ph.D. in computer science from Northwestern University.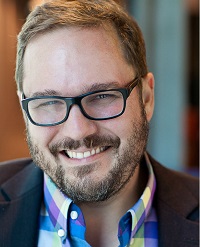 Explainability Takes Center Stage
ML is appealing to lenders because it can expand the borrower pool while reducing charge offs. But in financial services, the journey to that loan approval is a critical part of the process. To really understand your system and defend it to regulators, you have to be able to pinpoint how ML's complex math connects the dots. Otherwise, you run the risk of producing biased outcomes and worse, you can't even explain where they came from. That means truly transparent ML is going to be a crucial edge for those who have it and a roadblock for those who don't.
Also, More data becomes more accessible. This year, there will be about 1.7 megabytes of data created for every person on Earth every second. Much of that—think college football chat boards and cat memes—obviously won't be useful for financial services. But there's still a tremendous amount of potentially useful information out there. Sorting the wheat from the chaff is the difficult part.
Automated AI systems allow companies to ingest more data than ever and well-designed ML models can help credit underwriters utilize more of the data they already have. Think of ML like a good internet search engine, but for a pile of data instead of web pages. Like a good search engine finds relevant results, ML leverages math to identify useful data points and weight them highly while ignoring the irrelevant stuff. With ML as the solution for finding beneficial data among the waves of information coming at lenders, the challenge then moves to recognizing data shifts over time. It's not enough just to identify important unseen connections once.
Dave Wright, Chief Innovation Officer of ServiceNow, an enterprise IT cloud company, managing IT service relationships across the enterprise.
AI will go from identifying trends to making intelligent decisions. AI will begin to drive real-world productivity across all aspects of business in 2020. As companies start using AI to gain deeper insights and understand trends, the technology will lead to more prescriptive actions and further automation of tasks. As AI continues to improve, we will see AI taking automatic actions that are "intelligent." As humans become more familiar with this newfound "intelligence," they will remove themselves from the equation, and businesses will benefit from greater productivity gains. For example, right now AI can predict when a printer needs a new toner cartridge, but taking a step further, AI can order the toner before it runs out, creating a seamless experience.
Work will get faster…much faster. AI is dependent on processing power and data and as both increases, the rate of its evolution will grow exponentially. We can expect advances in AI to allow companies to drive more focused outcomes and enable them to become more efficient, faster and more controlled. The current rate of change makes it impossible to predict what the state of AI will be in 10 years, but it is possible to identify the trends that it will influence areas related to manufacturing, healthcare and security.
Chatbots will be your new assistant. The advancement of Natural Language Understanding (NLU) will make bot-to-bot communication so effective that human involvement will no longer be required for several business processes. Enterprise-grade bots can automate time-consuming tasks such as ordering supplies, paying vendors, and invoicing clients by using a messaging platform to manage these activities. Chatbots powered by AI will make it possible to give every employee a personal assistant to help with tasks such as booking business travel, scheduling meetings, and managing to-do lists. Whole departments will rely on chatbots as part of their larger digital transformation strategies.
Paul Lipman, CEO of cybersecurity company, BullGuard, focused on the consumer and small business markets. Before joining BullGuard, Paul was CEO at iSheriff, a recognized cloud security innovator acquired by Mimecast. Paul holds an MBA from Stanford and a Bachelors in Physics from Manchester University.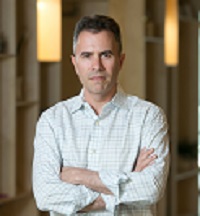 Machine Learning & AI Going to Work in Cybersecurity
While machine learning has been used in cybersecurity for some time, it is becoming increasingly important. Used for detection of advanced and low-incidence rate threats without human intervention in endpoint security software it provides an added layer for zero  day threat detection.
Supervised AI algorithms are most typically used today in the cybersecurity industry. These extract and learn from patterns in existing known good and known bad files, to enable evaluation and risk-scoring of new files that the algorithm has not encountered before (such as zero-day threats). Leading edge firms are also utilizing unsupervised models that extract feature sets and parameter models based on unlabeled data sets, in order to extract hidden patterns and novel approaches to detecting threats. We expect to see significant advances in the use of unsupervised deep learning models in 2020 to extend the state of the art in threat detection and amelioration.
To be effective, cyber security solutions must respond very quickly to threats. The old model in which a potentially suspicious file was flagged, uploaded to the cloud, and then reviewed by multiple threat detection algorithms (and even human analysts) is no longer sufficient. This concept, known as "pioneer dies" simply can't keep up with the pace of evolution of the threat landscape. During 2020 we will see increasing use of highly-optimized machine learning models running not just in the cloud, but actually on the endpoint itself. This will enable dramatically faster identification and termination of threats in real-time.
The concept of data minimalism is also gaining ground. It's a simple philosophy; collect only data which is necessary to provide products and services, be transparent about it, and be fair to those who wish to exchange their data with you. We're already seeing the emergence of blockchain-based social networks such as Humans.net which are basing their business model on rewarding users who agree to have their data shared.
Anthony Macciola, Chief Innovation Officer at ABBYY, a global provider of content IQ technologies for the enterprise.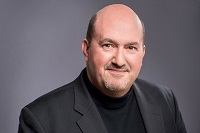 On-Demand Robots Seen Enhancing Human-Machine Collaboration
In 2020, we'll see the emergence of human-machine collaboration as more digital workers enter global organizations. These on-demand robots will be a central part of how employees get work done. They'll become more accessible from internal marketplaces, easily consumable within RPA, BPM and intelligent automation platforms, and deployable from a person's desktop.
Also, Digital intelligence (IQ) will become a key pillar to every digital transformation strategy in 2020 as enterprises realize they must have an understanding of their processes and the content that drives their business.
Sudhir Jha is Mastercard Senior Vice President and Head of Brighterion. He was previously a senior vice president at Infosys Limited, where he led the AI Platform and Solutions business, managing all product, engineering and services functions. Prior to joining Infosys, Sudhir spent more than nine years at Google, where he was product head of policy enforcement for Google's multi-billion dollar Personalized Ads products.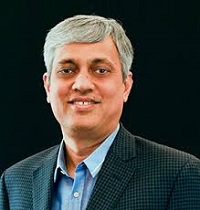 Deployment of More Complex AI Models in Production at Scale Seen
In the year ahead, more enterprises will begin deploying more complex AI models in production at scale. Organizations will have bolder AI ambitions in 2020 and therefore require their vendors to support larger deployments.
Concurrently, the AI industry as a whole will place more focus on the issue of bias in AI models in the year ahead. For fundamental sectors such as healthcare, financial services and security, this is a particularly critical issue, so AI practitioners will continue to work toward the ultimate milestone of models being able to clearly explain, 'This is the decision I made because of these X factors.' Additionally, more responsibility will be placed on data scientists and data engineers to ensure that from data ingestion to auditing and retraining, there are checks and balances in place so every step of the modeling process is as unbiased as possible.
Mark Lambrecht, Ph.D., director of the SAS Global Health and Life Sciences Practice, that sets out the market strategic direction of its global health care and life sciences solutions.  He holds a Ph.D. in Bioscience Engineering and has worked as a bioinformatics scientist in academia and industry.
AI and Machine Learning Seen Supporting the Internet of Medical Things
Augmented clinical trials bring many advantages to consume digital patient-centric information and optimize clinical development. Virtual, pragmatic and hybrid trial designs will improve patient enrollment, compliance and experience. They will also lead to improved trial outcomes as patient adherence, clinical biomarkers and other areas of clinical benefit are more easily measured and analyzed during development. Additionally, decisions to protect patients against possible adverse events or risks of supply shortage can be addressed in real time. Artificial Intelligence (AI) and machine learning, supported by the Internet of Medical Things (IoMT), will serve as the analytics engine to enable this innovation in trial design by keeping patients and their data connected with researchers.
Pharmaceutical manufacturing is becoming increasingly digitized and processes are changing to benefit from robotic process automation, digital twin simulation and digital operator assistance (e.g., augmented reality approaches, use of image analytics).
In health care, social determinants of health are being applied to detect populations at risk of escalating health costs due to chronic diseases, demographics or behavioral patterns. An example is the use of income data or access to education; data points that can affect how people take care of their health. Secure data zones and data privacy guardians will need to be established to respect personal data privacy regulations (such as the EU's GDPR) and to avoid unethical uses of data.
New primary care delivery models – "new digital front doors of health care" – are being established to help drive better patient outcomes, lower costs and increase the ability of health care providers, payers and governments to significantly impact health budgets.
Navid Alipour is Co-founder and Managing Partner at Analytics Ventures, a Venture Formation Fund focused on starting new ventures with artificial intelligence and machine learning at their core. Ventures include CuireMetrix and CureMatch. Navid serves on the Board of Tech San Diego helping build the thriving ecosystem in San Diego. He holds a BA from UC San Diego, and a JD/MBA from the University of San Diego.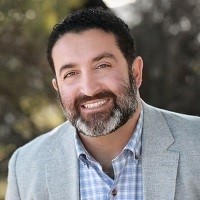 Machine Learning Seen Reducing Time to Trial for New Treatments
Artificial Intelligence will impact the broader healthcare and life science industry in three significant ways in 2020. First, machine learning will greatly reduce time to trial for new treatments. For example, InSilico Medicine, working with researchers from the University of Toronto, used machine learning to create a potential new drug to prevent tissue scarring in just 46 days—from molecular design to animal testing in mice.
Second, AI will continue to advance precision medicine. Companies such as CureMatch, who offers a precision medicine solution for oncology, will apply predictive analysis to a deep swath of genomic, historical, and personal data resulting in more precise diagnoses and treatment plans for a variety of diseases.
Third, advances in computer vision will drive improvements in medical diagnoses where radiology and other imaging technologies are used. In 2019, the FDA began to clear AI assisted software to help radiologists, such as CureMetrix's CmTriage technology used to prioritize mammograms that present a high likelihood of breast cancer. We expect the use of this type of computer vision driven tool to gain even broader acceptance in medical diagnostics in 2020.