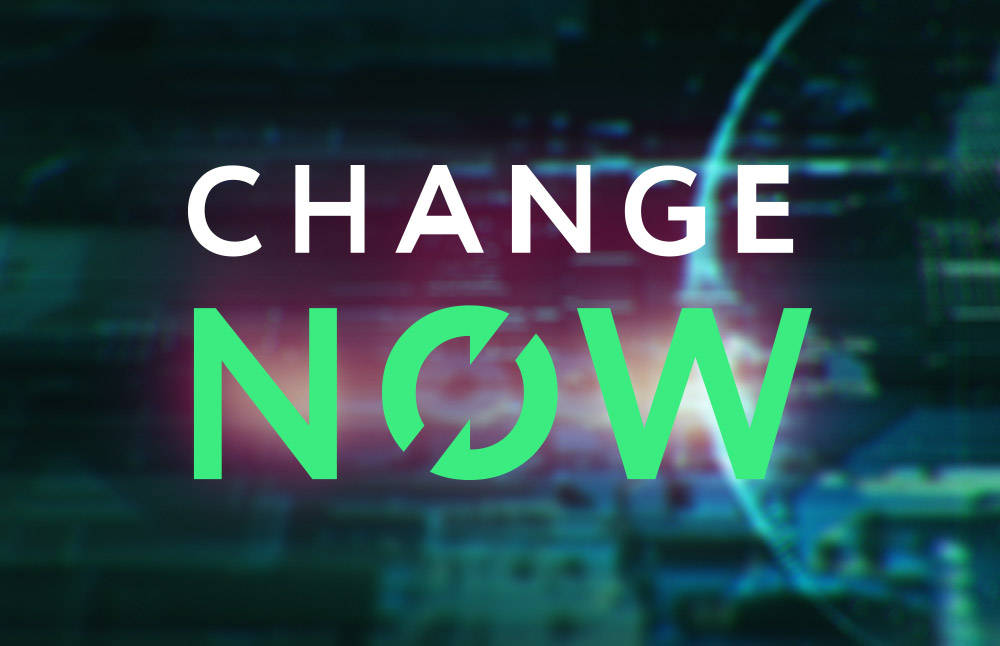 How to Use, Trade and Sign Up to ChangeNOW Exchange
ChangeNOW is a crypto swap platform available online at ChangeNOW.io. Find out everything you need to know about this limitless, anonymous crypto swap service today in our review.
What is ChangeNOW?
ChangeNOW is a non-custodial crypto swap platform that works similar to Shapeshift and Changelly: you swap two cryptocurrencies without actually depositing any crypto into a ChangeNOW wallet.
You can start swapping today at ChangeNOW.io. The platform supports dozens of different cryptocurrencies, including virtually every major cryptocurrency and plenty of lesser-known coins. BTC, BCH, LTC, XMR, EOS, BNB, ADA, and others are all available for trading on the platform. as are fiat currencies like EUR and USD.
ChangeNOW has a simple slogan: "Fast crypto swaps, free of custody." ChangeNOW also has unique perks you won't find on all other swap platforms – like the ability to buy crypto with Visa or MasterCard.
One of the biggest perks of ChangeNOW compared to other swap platforms, however, is that there are no limits: there's no maximum amount you can trade on ChangeNOW. You can swap as much as you want whenever you want.
ChangeNOW has another perk over competing swap platforms: there's no user verification required. Users don't even need to provide a phone number or email address. You certainly don't have to upload any government-issued photo ID or proof of address.
ChangeNOW is also very easy to use for anyone in the world. Wherever you're based, whatever amount of money you want to send, you'll be able to make that swap easily with ChangeNOW.
Based on all of this information, why would you trust ChangeNOW with your money? ChangeNOW addresses this question on its FAQs page and its response are less than reassuring:
"Created by a team of experienced blockchain developers, ChangeNOW is a fully secure service with a twist — we're completely registration-free. This allows our clients to avoid identification or financial theft. We offer the best rates on the market, as we use reliable cryptocurrency trading platforms."
We don't actually know anything about that "team of experienced blockchain developers". In fact, we know very little about ChangeNOW and the people running it at all.
When a swapping platform doesn't require any user verification, geographic restrictions, or money limits, it makes it a hotbed for money laundering and other criminal activities.
To ChangeNOW's credit, the platform claims to use "an automated risk management system" to check all transactions. Any suspicious transactions will be flagged according to "European AML directives, KYC regulations, and platform requirements." If a transaction is flagged, the user may be required to complete KYC/AML verification. However, it's unclear how many users are actually flagged on the platform.
Keep reading to discover everything you need to know about ChangeNOW, its features, and how it works.
ChangeNOW Features
Key features of ChangeNOW include all of the following:
Non-Custodial Swaps: ChangeNOW is a non-custodial swap platform. Just like ShapeShift and Changelly, ChangeNOW lets you swap cryptocurrencies without depositing them into an exchange. You choose the currencies you wish to swap, then send one currency to a ChangeNOW wallet address. As soon as ChangeNOW receives the currency, the second currency is released to your wallet to complete the swap. There's no withdrawing your cryptocurrency from the exchange because it never stays in the exchange: it's already in your own wallet.
170+ Coins: As of December 2019, ChangeNOW has 170+ coins available for exchange.
Fiat and Cryptocurrencies: ChangeNOW supports dozens of cryptocurrencies and several fiat currencies (USD and EUR).
No Limits: One of the biggest advantages that ChangeNOW has over its competitors is that there are no limits. You can swap any amount of money via ChangeNOW.
No Signup or Verification Required: ChangeNOW has no signup required prior to making a trade. You don't even need to provide an email address or password. As long as you have the currency you want to swap, you can use ChangeNOW.
No KYC/AML Verification: Regulated exchanges require you to complete Know Your Customer (KYC) and Anti-Money Laundering (AML) verification, which involves verifying your identity and address, among other information. ChangeNOW doesn't even require a name.
Available Worldwide: Because ChangeNOW requires no user verification, it's available to anyone in the world. No matter where you're based, you should be able to access ChangeNOW without issue.
Visa and MasterCard Support: ChangeNOW has partnered with a third-party payment processor (Simplex) to accept Visa and MasterCard payments. If you have a credit card and want to buy crypto, then you can do so via ChangeNOW.
Swap Via Exchanges: ChangeNOW vaguely claims to "work with several exchange partners" to "choose the best exchange rate on the market at any given moment". When you initiate a trade via ChangeNOW, the platform will search exchanges to find the best trading partner.
No Minimum Amount: You can trade any amount, large or small, via ChangeNOW. There are no minimum or maximum limits (although you need to send at least enough to cover the standard blockchain network fee).
Multi-Language Support: ChangeNOW is available in dozens of different languages, including English, French, Russian, German, Arabic, Chinese, Japanese, and all other major languages.
Automated Risk Management: ChangeNOW may seem like the 'Wild West' of crypto exchanges. However, the platform claims to have automated risk management procedures in place to flag any suspicious transactions. Each individual transaction is checked, and any flagged transactions will be halted until the user completes additional KYC/AML verification (say, by uploading a photo of a passport or national ID card).
Spend USD or EUR: You can buy cryptocurrency with fiat through ChangeNOW using any card that lets you spend USD or EUR. ChangeNOW has partnered with Simplex to support fiat and cryptocurrency transfers.
No Wire Transfers: ChangeNOW does not support wire transfers.
Affiliate Program: ChangeNOW offers an affiliate program. If you refer someone to ChangeNOW and they make a trade, then you can make 0.4% of their trades.
API Access: ChangeNOW offers an API for developers. You can use this API to add a ChangeNOW swap button to your own website, then earn commissions based on the swaps made through that platform.
Telegram Bot: ChangeNOW lets you swap tokens using a Telegram bot. Just tell the Telegram bot the coins you want to swap, and the bot will complete the trade.
NOWPayments: ChangeNOW offers a service called NOWPayments that makes it easy for anyone to accept cryptocurrency payments – say if you're selling goods or services online.
High and Confusing Trading Fees: ChangeNOW appears to charge fees of 0.5% to 4.0%, although fees are not transparently disclosed anywhere on the website (at least that we could find). To make things more confusing, the fee is built into the ChangeNOW exchange rate. Fees of 0.5% to 4.0% aren't that high for this type of convenience, but we would appreciate more transparency.
NOW Tokens: ChangeNOW has its own native utility tokens called NOW Tokens. These tokens serve as an internal currency for NOW products. The coin was first released on April 23, 2019. It's an ERC-20 token and a Binance Change (BEP2) token.
Mobile App: ChangeNOW offers a mobile app for Android.
How Does ChangeNOW Work?
ChangeNOW swaps cryptocurrency and fiat currency in five simple steps:
Step 1) Select the Currency: Choose the currencies you want to swap. If you're swapping BTC and ETH, for example, then select BTC from the drop-down menu under the 'You Send' section, then choose ETH from the drop-down menu under the 'You Get' section. ChangeNOW will automatically calculate the amount of ETH you will receive based on the current exchange rate.
Step 2) Enter your Wallet Address: Type in your receiving wallet address (your ETH address). ChangeNOW also lets you create a new wallet (say, if you don't already have an ETH address).
Step 3) Confirm the Information: Confirm all the details on the ChangeNOW transaction page.
Step 4) Deposit to Address: ChangeNOW will then generate a bitcoin deposit address for you. Send your bitcoin to that address.
Step 5) Receive your Coins: As soon as ChangeNOW receives your coin to its generated wallet address, ChangeNOW will release your coins (in this case, ETH) to the wallet you provided.
As you can see, there's no signup or verification required whatsoever. You don't even need to enter an email address or phone number. There are no passwords. It's a simple, no-nonsense coin swap platform.
ChangeNOW Pricing and Fees
Here are the most important ChangeNOW fees you need to know about.
Trading Fee: 0.5% to 4.0% (built into spread)
Maximum Trading Amount: No maximum
Minimum Trading Amount: No minimum
Credit Card Purchase Fee: 5%
Minimum Credit Card Purchase Amount: $10
Minimum Amount for Purchasing Crypto with a Bank Card: $50 (required by Simplex)
Maximum Amount for Purchasing Crypto with a Bank Card: $20,000 (per day) or $50,000 (per month) per person
It's not totally clear how ChangeNOW handles exchange swaps. When we performed a test swap using ChangeNOW, it appeared to charge us a fee of 4%:
When trading a larger amount of ETH, the exchange rate improved slightly, although we still seemed to be paying trading fees of around 2.0%.
Making things even more complicated is that ChangeNOW doesn't disclose its trading fees anywhere on its official website. An initial thread announcing the launch of ChangeNOW suggested trading fees of 0.5% to 1.0%. In reality, a significant trading fee seems to be built into ChangeNOW's exchange rate that isn't transparently disclosed to traders.
Ultimately, we recommend double-checking the ChangeNOW trading fee versus the real exchange rate before making a swap on ChangeNOW, as it seems rates can vary widely.
How to Use ChangeNOW
Using ChangeNOW is straightforward whether you're new to crypto or an advanced user. Here's the basic process you'll use to make a swap with ChangeNOW:
1) Choosing your Currencies
First, visit ChangeNOW.io and select your currencies. You can choose a classic rate (where the rate fluctuates based on current market conditions) or a fixed rate (where you pay a slight spread but get a fixed, guaranteed rate).
For this swap, we're exchanging ETH for USDT.
Click 'Exchange'.
Alternatively, if you don't have ETH (or any cryptocurrency), then you can also buy crypto with Visa or MasterCard. ChangeNOW uses Simplex as its payment processor. Click the 'Buy Crypto with Visa / MasterCard' button, then enter your trade details and credit card information.
2) Enter the Recipient Wallet
On the next page, ChangeNOW will ask you to enter the recipient wallet address. This is the address where you want the coins you're buying to be sent. In this case, you'll enter your recipient's USDT address.
3) Confirm Details
Next, ChangeNOW will ask you to confirm all of the information you have provided. ChangeNOW will display the amount you're sending, the approximate amount you're getting, the current exchange rate, the estimated arrival time, and the recipient wallet address.
Double-check all of this information before clicking 'Confirm'.
4) Send Funds
ChangeNOW will generate a wallet address. You send money to this address, and ChangeNOW will wait for your funds to arrive.
When ChangeNOW receives your funds, the bar will fill up, and then ChangeNOW will make the swap using one of its exchange partners.
5) Receive Funds
Once the swap is complete, ChangeNOW sends the funds to your wallet.
You can enter an email address to receive a notification when the swap is complete, although it's optional.
About ChangeNOW
ChangeNOW is incorporated under the name ChangeNOW International Ltd. The official ChangeNOW website lists a registered address in Belize City, Belize, although ChangeNOW also has a postal address in Amsterdam.
There's some controversy over ChangeNOW's location and the background of its founders. As seen in the original 2017 thread announcing the company, ChangeNOW's founders appear to include two Russian nationals, including Roman Lapin Dmitrievich (50% owner) and Petr Sergeev Konstantinovich (50% owner). A third individual, Konstantin Brumm Aleksandrovich, is also listed as CEO.
Because this type of business is illegal in Russia, the founding team appeared to have fled from their original St Petersburg, Russia offices soon after the ChangeNOW Whitepaper was published online.
In any case, ChangeNOW appears to be legitimate today, and the company is continuing to do business using its registered address in Belize City and its office address in Amsterdam. The company is transparent about its contact information, phone number, and social media.
Final Word
ChangeNOW Is one of the most unique swap platforms available today. ChangeNOW claims to allow anyone to swap any cryptocurrency in any amount with no custody, registration, or KYC/AML verification required.
However, there are some concerns about how ChangeNOW operates. First, the platform doesn't disclose its fees upfront but seems to bundle fees of 1.0% to 4.0% into its exchange rate spread. Second, we know little about the company's founding team or where they're based. Third, ChangeNOW doesn't seem to be a "true" non-custodial exchange as you are still trusting the platform with your coins while it works to find an exchange partner before completing the swap.
If none of these issues concern you, then ChangeNOW can be one of the most powerful swap platforms available today. It seems to offer easy, registration-free crypto and fiat currency swaps with no minimum or maximum amounts required. That's something you don't see with other swap platforms like Changelly and ShapeShift.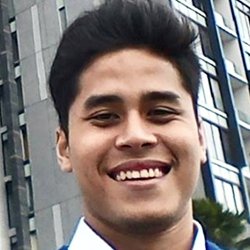 I'm Aziz, a seasoned cryptocurrency trader who's really passionate about 2 things; #1) the awesome-revolutionary blockchain technology underlying crypto and #2) helping make bitcoin great 'again'!