Coinomi is a blockchain wallet used by millions of people worldwide. Find out everything you need to know about the popular, longstanding crypto wallet today in our review.
What is Coinomi?
Coinomi, found online at Coinomi.com, is a blockchain wallet that lets you securely store, manage, and exchange 1,500+ blockchain assets. The wallet supports Bitcoin and thousands of other digital currencies.
Coinomi is available for Mac OS, Windows, Linux, Android, and iOS. Whether you want to secure your crypto on a desktop or mobile device, you'll find a version of Coinomi that works for you.
As of December 2019, Coinomi supports more than 125 blockchains, which is more than any other non-custodial wallet in the industry. In total, you can securely store thousands of tokens within a single Coinomi wallet. Coinomi is also SegWit-enabled, and you can denominate your wallet in 168 fiat currencies.
Coinomi was founded in 2014, which also makes it the oldest multi-blockchain wallet available. What's even more impressive is that no Coinomi wallet has ever been hacked or otherwise compromised. Coinomi has a perfect record after 5+ years in the crypto industry (although a minor vulnerability was discovered in the Coinomi desktop wallet application in February 2019).
Like many other crypto wallets, Coinomi lets you swap coins within your wallet using existing exchange services. Coinomi has built-in support for ShapeShift and Changelly. No matter which of the 1,500+ supported crypto assets you have in your wallet, you should be able to swap those assets instantly to adjust your portfolio.
Coinomi's team, according to the official website, consists of "blockchain technology experts with a proven track record in fintech, cryptocurrencies, and entrepreneurship." The team united around the concept of "creating secure solutions for blockchain applications." Today, the Coinomi team is distributed around the world. The company has no fixed headquarters or offices, and all positions are remote.
Coinomi Features
1,500+ Cryptocurrencies: Coinomi supports more than 1,500 cryptocurrencies. you can store any of these 1,500 cryptocurrencies securely within your Coinomi wallet.
125+ Blockchains: Coinomi supports 125 different blockchains in total. No matter what type of coin you hold or which blockchain that coin uses, you should be able to store that coin using Coinomi.
Available for Desktops: Coinomi is available for Windows, Mac OS, and Linux.
Available for Mobile Devices: Coinomi is available for iOS and Android through each respective app store. A .apk is also available for download through Coinomi.com.
Never Hacked Since Launched in 2014: Coinomi first launched in 2014. The wallet has never been hacked or compromised since launch – a claim few other wallets can make.
25+ Languages: Coinomi is fully translated and available in 25+ languages.
Changelly and Shapeshift Support: Coinomi has built-in support for Changelly and ShapeShift, which means you can instantly swap any of your coins within your wallet without depositing and withdrawing from an exchange.
SegWit: Coinomi has native segregated witness (SegWit) support. That means you can enjoy faster transactions on cryptocurrencies that support SegWit (BTC and LTC).
Cold Staking: Coinomi lets you put your crypto to work for you with cold staking. You can cold stake supported assets through Coinomi and earn rewards even when you're offline.
Dynamic Transaction Fees and Miners Fees: Coinomi calculates transaction fees dynamically, which means users get the best value for money at all times when making transactions. Users can also set and use their own fees. If you need a transaction confirmed and sent instantly, for example, you may be willing to pay a higher miner fee. If you don't mind waiting 30 to 60 minutes, then you can pay a lower miner fee.
24/7/365 Customer Support: Surprisingly, Coinomi has invested significantly in customer service. Coinomi offers customer service 24 hours a day, 365 days a year. You can file a ticket with Coinomi and receive a swift response at  any time of day or night. Few other wallets offer this type of service.
DApp Browser: Coinomi offers a decentralized app (DApp) browser, letting you securely use Ethereum decentralized apps and other blockchain DApps from directly within your Coinomi wallet.
Buy Gift Cards: Coinomi is also one of the few wallet apps that lets you buy gift cards from directly within the app. You can spend your crypto funds on a Target or Walmart gift card without leaving the Coinomi app, for example, and then spend it at any retail location. Coinomi's gift cards are provided through the wallet's partnership with Bidali.
Trusted Node: Coinomi lets you gain complete financial sovereignty by connecting to your own full bitcoin node.
Crypto DNS: Avoid vague, mistake-prone addresses by taking advantage of Coinomi's Crypto DNS feature, letting you replace your most-used addresses with human-readable aliases across different services and blockchains. If you want your exchange wallet to be listed as "Binance BTC", for example, then you can do that through Coinomi.
Interoperable with Other Wallets: Coinomi is interoperable with any FIA wallets or Unstoppable Domain address wallets, letting you create blockchain-agnostic payment requests for users with any type of crypto wallet.
User-Friendly: Coinomi, like most multi-platform wallets, is very user-friendly. It's easy to set up the wallet for the first time, use the wallet, and make transactions with the wallet, regardless of whether you're a crypto expert or newbie.
No KYC or Identity Verification Required: Coinomi, like most wallets, doesn't require you to signup or verify any information prior to using the wallet. To take things a step further, Coinomi's servers will anonymize your requests by hiding your IP address from prying eyes.
Zero Fees: Like with most wallets, Coinomi does not charge any fees for sending and receiving transactions (you only pay the network fees for whichever cryptocurrency you're using).
Mostly Open Source: Coinomi was initially an open-source wallet at launch. Today, the Coinomi GitHub page continues to be accessible to anyone, letting users view crucial code for the wallet. However, certain parts of the wallet are not fully open source.
How Does Coinomi Work?
Coinomi works like most other client-side wallets. You download the wallet software to your desktop or mobile device. Then, you send private keys to that wallet.
All private keys are held on your device. As of 2019, Coinomi supports 125+ blockchains and 1,500+ digital currencies. That means no matter which cryptocurrency you hold, you should be able to store it using Coinomi – aside from some of the world's most obscure cryptocurrencies.
As mentioned above, Coinomi has never had a wallet breach or compromise since launching in 2014. Thanks to Coinomi's strong encryption and cryptography, the wallet has maintained its 100% safety record.
The only major security incident with Coinomi occurred on February 27, 2019, when a critical security vulnerability was exposed in the Coinomi desktop wallet. The security vulnerability was relatively minor and no funds were compromised as a result: if you imported a seed phrase into your Coinomi wallet on an internet-connected computer, then that seed phrase was sent to an external service by Google for a spell check.
Despite that very minor security blip, Coinomi remains one of the world's safest and most-trusted cryptocurrency wallets. You can hold funds in your wallet securely on virtually any device. You can also transfer funds within your wallet using ShapeShift and Changelly.
We also appreciate the fact that Coinomi lets you set your transaction fees. Like most wallets, Coinomi lets you set a custom fee for your transactions based on your desired speed. If you want a faster confirmation time and are willing to pay for it, then you can customize your fee as such within the Coinomi wallet.
Coinomi Pricing
Coinomi is completely free to use for any desktop or mobile platform.
You will not pay any Coinomi fees when transferring funds to or from your Coinomi wallet. You will, however, pay network fees to whichever cryptocurrency network you're using.
If you want to swap cryptocurrencies within your Coinomi wallet via Changelly or ShapeShift, then you'll pay trading fees of 0.25% to 0.50% for each trade.
How to Use Coinomi
Coinomi is available for all major desktop and mobile operating systems. Here's a brief explanation of how to set up and use Coinomi for the first time.
Step 1) Download Coinomi
Download Coinomi for any mobile or desktop platform at Coinomi.com/downloads
Coinomi is a free download for Android (via the Google Play store or .apk), iOS (via the App Store), Windows, Mac OS, or Linux.
Step 2) Install Coinomi
Install Coinomi and accept the license agreement.
Step 3) Launch Coinomi
When launching Coinomi for the first time, you'll have the option to create a new wallet or restore an existing wallet.
If restoring an existing wallet, you'll enter your 24-word recovery phrase into Coinomi to regain access to your funds.
If creating a new wallet, you will see a 24-word recovery phrase appear on the next screen. Write down this recovery phrase and keep it in a safe place. If you lose your recovery phrase, then your wallet cannot be recovered if you lose access to your device. If someone gains access to your recovery phrase, then they can gain access to your wallet. Keep it safe.
After accepting your recovery phrase and writing it down, you'll need to enter your recovery phrase on the next screen. Coinomi is verifying that you have written down your recovery phrase.
Next, you'll set up your password. Coinomi requires a password with a minimum length of 10 characters.
Select the coins you want to use with Coinomi. Coinomi will create a wallet for each coin you select. You can add more coins in the future.
Accept the terms of service, then launch into Coinomi.
Step 4) Hold, Store, or Exchange Cryptocurrencies
Your Coinomi wallet has been setup. You'll have wallets for each of the coins you chose during the setup process. You can also add new wallets for any new coins.
At this point, you can transfer coins to your Coinomi wallet to have the private keys on your device. If you have 1 BTC on an exchange right now, for example, but want to hold your private keys yourself, then you can transfer that 1 BTC to your Coinomi bitcoin wallet.
To send or receive funds to or from your Coinomi wallet, click the 'Wallet' option on the left-hand side.
If you want to exchange coins within Coinomi, then you can do so by clicking the 'Exchange' button within the application. Coinomi has built-in support for ShapeShift and Changelly. You should be able to trade any of your 1,500 stored cryptocurrencies using either of these platforms, paying a trading fee of 0.25% to 0.50%.
That's it! You're now an official Coinomi user. You can store coins permanently using Coinomi, use Coinomi as your daily wallet, or disconnect your device from the internet to create a cold storage Coinomi setup.
About Coinomi
Coinomi was founded in 2014 by George Kimionis (Founder and CEO). Kimionis wanted to create a secure wallet for blockchain applications.
Today, Coinomi has around 10 employees distributed around the world. Coinomi does not list any physical headquarters or offices. The official Coinomi website lists several open positions for employment. All positions are remote. You can choose to get paid in fiat currency or one of 200+ cryptocurrencies.
Coinomi does not publish any phone numbers or email addresses online. If you want to contact Coinomi, then you'll need to work through the Coinomi support center.
Final Word
Coinomi is a cryptocurrency wallet that has never been hacked. Since launching in 2014, no Coinomi wallet has ever been hacked or compromised. Today, Coinomi supports thousands of cryptocurrencies and 125+ blockchains, making it the ideal wallet for anyone holding any type of cryptocurrency.
Another advantage of Coinomi is that the wallet is available for mobile devices (Android and iOS) and desktop (Windows, Mac OS, and Linux). We also appreciate the 24/7/365 customer service, which is a level of customer service offered by few other crypto wallets available today.
The only real 'drawback' to Coinomi is that the wallet is no longer a fully open source. Although crucial components are available fully open source, certain other components remain closed source.
No matter which cryptocurrencies you hold, or where you want to secure those cryptocurrencies, Coinomi is one of the most popular wallets in the crypto world today. Visit Coinomi.com today to download the wallet for any mobile or desktop operating system.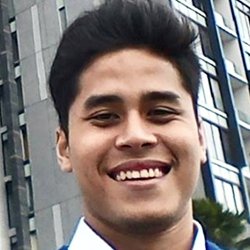 I'm Aziz, a seasoned cryptocurrency trader who's really passionate about 2 things; #1) the awesome-revolutionary blockchain technology underlying crypto and #2) helping make bitcoin great 'again'!