ShapeShift is a popular crypto trading platform that lets you easily swap 50+ cryptocurrencies. Find out everything you need to know about how ShapeShift works today in our review.
Features
Crypto-to-crypto trading with competitive trading fees
Convenient swaps through ShapeShift.com or your native wallet
Swap 50+ cryptocurrencies in any combination
Deposit Methods
Pros
Trade any supported cryptocurrency for any other supported cryptocurrency
Easy trading UI for beginners and advanced traders alike
Fast transaction times
Cons
Only 50+ cryptocurrencies
Higher trading fees than Changelly (0.50% fee built into spread)
Introduction
ShapeShift was established in 2013 by Erik Voorhees, making it the earliest major crypto swap platform developed. ShapeShift's goal from the beginning has been to offer direct crypto-to-crypto exchanges. Today, ShapeShift continues to live up to that goal. ShapeShift still doesn't support any fiat-to-crypto trading in 2019.
As a cryptocurrency exchange, ShapeShift offers one of the most straightforward interfaces you'll see. It's easy for anyone to use. You select the cryptocurrencies you want to swap, enter the amount you want to swap, paste in a receiving address for your new cryptocurrency, then complete the trade. You send the funds to ShapeShift and the crypto exchange releases the funds to your wallet as soon as it receives them.
Because ShapeShift transactions occur instantly, your crypto is never held on a centralized exchange; instead, it's delivered straight to users via a deposit address setup by ShapeShift. That makes ShapeShift a non-custodial swap platform. You never have to deposit money into ShapeShift, nor do you have to trust ShapeShift to look after your money.
ShapeShift is available anywhere in the world. All users have certain transaction limits, although you can raise those limits by completing KYC/AML verification.
ShapeShift has several competitors in the crypto swap space. Changelly is its biggest competitor. Compared to Changelly, ShapeShift usually offers faster order execution times. ShapeShift, like Changelly, doesn't technically charge trading fees, but it does make around 0.50% on most exchange rates offered through the platform. Changelly recently reduced its fees to 0.25%, giving Changelly the edge here.
However, ShapeShift also recently introduced its FOX tokens, which are much different than Bitcoins. These tokens can reduce your trading fees to zero. You receive $10 of free trading for every 1 FOX token held in your wallet. As of December 2019, ShapeShift gives you 100 free FOX tokens just for signing up.
ShapeShift also once had a huge advantage over other swap platforms: it didn't require any login, registration, or setup. Unfortunately for anonymous crypto traders, this feature was removed in 2018 as ShapeShift sought to comply with regulatory requirements. Today, you must register an account and complete KYC/AML verification before trading on ShapeShift.
Key Features
Key features of ShapeShift include:
50+ Supported Cryptocurrencies: ShapeShift supports just over 50 cryptocurrencies. We've listed ShapeShift's currently supported cryptocurrencies under the 'Currencies and Pairs' section below.
Regulated: ShapeShift is a registered business with a transparent and well-known team behind it. ShapeShift strives to comply with all applicable regulatory requirements and to meet all legal obligations.
KYC/AML Verification Required: Since 2018, ShapeShift has required users to login, register, and verify their identity.
Non-Custodial Exchange: ShapeShift is a non-custodial exchange, which means you cannot deposit money into ShapeShift. ShapeShift never holds your money. When making a swap through ShapeShift, your funds are released as soon as ShapeShift receives your funds.
Fast Transaction Times: Transaction times on ShapeShift vary widely. At certain times, ShapeShift is the fastest crypto-to-crypto swap platform on the internet, offering trades in under 10 minutes. At other times, ShapeShift is relatively slow, taking 30 to 50 minutes to process a trade.
Reasonable Trading Fees: ShapeShift offers trading fees of around 0.5%, which it collects through an exchange rate spread instead of a direct trading fee. This is a reasonable fee given that you can swap any of the 50+ supported crypto tokens on the platform, although it's looked less reasonable since Changelly reduced its fee to 0.25%.
FOX Token: ShapeShift recently introduced its own native utility token called FOX. The FOX token will be used for membership rewards on the ShapeShift platform, including free trading.
Variable Liquidity and Coin Support: ShapeShift's coin support and liquidity changes almost daily for most of its supported coins. We've listed the supported coins below, although ShapeShift may not support every coin every day because of liquidity issues.
Software Wallet Support: ShapeShift directly supports the Portis software wallet.
Hardware Wallet Support: ShapeShift supports multiple hardware wallets, including KeepKey, Trezor, and Ledger wallets.
Free Trading With FOX Tokens: If you hold FOX tokens, you can trade for free with ShapeShift. Every FOX token you hold gives you $10 of free trading. Your volume is renewed on a 30-day rolling basis. You get 100 FOX (or $1,000 of free trading credit) just for signing up for ShapeShift. Essentially, this means low-volume traders on ShapeShift could never pay significant trading fees. High-volume ShapeShift traders, meanwhile, can buy FOX tokens to reduce their transaction fee burden.
New Trading Platform with Direct Wallet Support: You can still interact with ShapeShift through 'ShapeShift Classic'. Starting in 2019, however, ShapeShift introduced a new trading platform that connects directly with your software wallet (Portis) or hardware wallet (KeepKey, Trezor, or Ledger). It's a new and improved trading interface that may be jarring to classic ShapeShift traders but appreciated by new ShapeShift traders.
API Support: ShapeShift offers an API, making it easy to integrate ShapeShift into your existing setup.
Buy Crypto With USD: ShapeShift recently added the ability to buy crypto with USD directly from your bank account while paying fees of less than 1%, which is surprisingly cheap. This option is available to US customers only.
ShapeShift Currencies and Pairs
ShapeShift currently supports all major cryptocurrencies and several lesser-known tokens.
Current supported cryptocurrencies on ShapeShift include: 1ST, AE, ANT, ATOM, BAT, BCH, BNB, BNT, BTC, CVC, DASH, DGB, DGD, DNT, DOGE, EDG, ELF, ETH, FOX, FUN, GNO, GNT, GTO, ICN, IOST, KCS, KNC, LINK, LTC, MANA, MCO, MKR, MLN, MTL, NMR, OMG, PAX, PAY, POLY, PPT, RCN, REP, RLC, SAI, SALT, SNGLS, SNT, SPANK, STORJ, SWT, TRST, TUSD, USDT, WINGS, ZIL, and ZRX.
ShapeShift will periodically remove or add certain tokens from the above list. Double check with ShapeShift to ensure the token you want to trade is supported.
ShapeShift also recently added the ability to pay using USD from a bank account. You'll pay fees of less than 1% when buying crypto with USD from your bank account.
ShapeShift Supported Deposit and Withdrawal Methods
ShapeShift doesn't technically accept any deposits because it's a non-custodial exchange: you never deposit tokens into ShapeShift and ShapeShift never holds your funds in its own account.
However, you will send tokens to ShapeShift when making a swap. ShapeShift supports swaps using all of the cryptocurrencies listed above, which means you can "deposit" and "withdraw" using any of the 50+ cryptocurrencies listed above.
ShapeShift Registration and Login Process
ShapeShift does not require users to log in or signup. You can make trades on ShapeShift without registering. Trading can be anonymous. However, you can also register an account with ShapeShift if you wish, in which case you'll find a straightforward registration process.
ShapeShift Trading
ShapeShift trading is easy for a beginner and advanced traders alike. There's just one simple trade available: a crypto-to-crypto swap.
Enter the type of cryptocurrency you wish to sell and the type of cryptocurrency you wish to buy. Enter the amount you wish to sell and ShapeShift will calculate the exchange rate. Keep in mind that ShapeShift's fee of approximately 0.5% will be built into this exchange rate. Enter the receiving address (the cryptocurrency you're buying will be sent to this address). Confirm the details, then send the tokens to ShapeShift's displayed address. ShapeShift will release your tokens and complete the swap as soon as it receives your tokens.
ShapeShift Fees
ShapeShift doesn't charge any specific fees aside from the miner fee. However, ShapeShift does make money from each coin's exchange rate spread.
Typically, ShapeShift aims to earn revenue of about 0.50% for each trade (50 basis points). One nice thing about ShapeShift is that you receive exactly what the exchange rate shows. With Changelly and other swap platforms, exchange rates are calculated in real-time, which means the exchange rate you see on the first confirmation page may not be the exchange rate you pay at the time of the swap.
In addition to trading fees, you will pay a miner's fee or network fee for each cryptocurrency.
ShapeShift now supports USD bank transfers and crypto purchasing, charging fees of less than 1% for the service.
ShapeShift Security Issues and Downtime
ShapeShift's reputation for security took a hit in 2016 when the company was hacked several times, losing a few hundred thousand dollars in each hack. Many alleged that these hacks were inside jobs.
However, no customer funds were lost during these breaches, and all of the stolen cryptocurrency was owned by ShapeShift itself. ShapeShift later used this as evidence that a non-custodial exchange was operating as it should be operating.
Notably, ShapeShift has not been hacked since then. And, since 2018, ShapeShift has sought to improve its regulatory status by requiring KYC/AML verification from users.
Ease of Use
ShapeShift is easy to use, and the exchange has become even easier since its latest update. Today, original ShapeShift users can continue to use ShapeShift Classic, while new users should find the new version of ShapeShift very easy to use. You can even directly connect your wallet to ShapeShift for the easiest trading process possible.
Trust and Privacy
ShapeShift was an anonymous crypto-to-crypto swap platform for most of its history from 2013 onward. Starting in 2018, however, ShapeShift succumbed to regulatory pressure and began requiring users to complete KYC/AML verification to use the platform. That's a bad thing for anonymous crypto traders but it's a good thing for anyone who wants increased trust and privacy in their crypto exchanges. Today, ShapeShift is more trusted, transparent, and regulated than ever before.
Customer Service
Just like most crypto exchanges, ShapeShift offers average customer service. There's a Zendesk help center available here. You can submit a request through that center, view tutorials, or check FAQs.
ShapeShift does not offer live chat support or phone support. All customer support is delivered through email requests.
ShapeShift User Guide: How to Setup and Use ShapeShift
ShapeShift is straightforward to use for beginner and advanced traders alike. Here's a brief walkthrough for making your first trade on ShapeShift:
1. Sign Up
For most of its history, ShapeShift let you trade assets with no login, registration, or verification required. Since 2018, however, ShapeShift has required users to register before making a trade.
Visit ShapeShift.com, then click 'Sign Up'. You can also sign in using your Google account.
Enter your email address and choose a password
2. Verification
ShapeShift will place you right into your account dashboard without needing to verify your email address. You'll see the four-step verification process you need to complete.
To start, verify your email address by clicking on the link ShapeShift sent to you.
Then, complete the remaining steps by entering your name, date of birth, phone number, and address.
Click 'Next' and ShapeShift will ask you to prove all of the information you just entered. You'll need to upload a photo of some type of government-issued photo identification, like a driver's license, national ID card, or passport.
Wait for ShapeShift to verify your account information. Then, your verification process is complete and you can begin making swaps on ShapeShift.
3. Two Factor Authentication
Like all good exchanges, ShapeShift supports two factor authentication (2FA). ShapeShift provides you with a series of backup code numbers you can use to regain access to your account if you lose your second authentication device. Check to verify that you have printed or copied the codes, then click 'Done'.
ShapeShift supports 2FA via Google Authenticator. Download Google Authenticator, then confirm the 2FA setup by entering the new verification code.
4. Make a Swap
Click 'Exchange' on the left-side ShapeShift menu to make a trade. You can trade directly from the front page of ShapeShift.io.
First, choose a 'Quick' or 'Precise' trade.
Quick orders let you deposit any amount of funds you'd like to the deposit address that ShapeShift provides without time restrictions while also allowing you to create a reusable deposit address.
Precise orders require you to provide your exact deposit amount in advance.
If you know the exact amount you wan to swap today, click 'Precise'. If you're not sure, click 'Quick'.
Choose your cryptocurrencies by clicking either crypto icon. Under 'Deposit', select the cryptocurrency you want to send to ShapeShift. Under 'Receive', select the cryptocurrency you want to receive in exchange.
After clicking each icon, you'll see a list of all cryptocurrencies currently supported by ShapeShift.
Click 'Next' to enter your receiving address. This is the public wallet address you want your received funds to be sent to.
Check the exchange rate and confirm the details. Be aware that ShapeShift charges an exchange rate fee of approximately 0.5%, although the rate can vary slightly for different pairs.
You may get a discount on trading fees (or even free trades altogether) if you have FOX tokens in your account. You receive free $10 of trading volume for every 1 FOX token held in your account.
Click Next. ShapeShift will generate a sending address for you.
Or, if you have previously connected a software or hardware wallet, a transaction screen will pop up for that wallet. In any case, you'll send your cryptocurrency to the displayed address.
As soon as ShapeShift receives your cryptocurrency, it will release your tokens to the receiving address you provided.
Alternatively, you can access a more conventional trading interface by visiting ShapeShift.com (ShapeShift.io features the classic ShapeShift interface).
5. Withdrawal
There's no actual 'withdrawal' required from ShapeShift; ShapeShift never holds your money. The tokens you got during the swap are already in the wallet you provided during the swap.
That's it! You've successfully swapped with ShapeShift.
Final Word
ShapeShift is the most established name in the crypto swap space. Founded back in 2013, ShapeShift continues to offer competitive rates on crypto-to-crypto trades today. ShapeShift changed its business model significantly in 2018 when it started requiring users to verify their identity and log in before making a trade. However, it's a sign that ShapeShift is embracing the current regulatory environment.
Today, ShapeShift users can swap 50+ cryptocurrencies while paying a fee (built into the exchange rate) of around 0.50%.
To learn more about ShapeShift and how it works, visit the exchange online at ShapeShift.com. Alternatively, ShapeShift is built into many software wallets, letting you instantly swap coins without leaving your current wallet.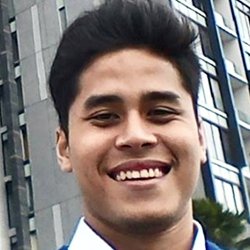 I'm Aziz, a seasoned cryptocurrency trader who's really passionate about 2 things; #1) the awesome-revolutionary blockchain technology underlying crypto and #2) helping make bitcoin great 'again'!