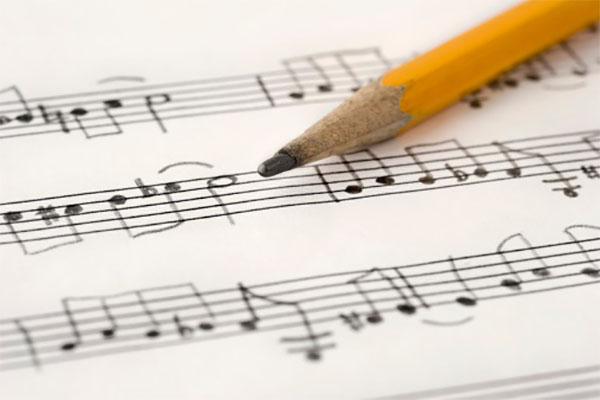 By AI Trends Staff
The US Patent and Trademark Office (USPTO) is getting more involved in AI. One effort is an AI project that aims to speed patent examinations. The office receives approximately 2,500 patent applications per day.
The project took some nine months to develop and makes a "really compelling case" for the use of AI, stated Tom Beach, Chief Data Strategist and Portfolio Manager at USPTO, in an account in MeriTalk. Beach was speaking at a recent Veritas Public Sector Vision Day event.
The project calls for extracting technical data from patent applications and using that to enhance Cooperative Patent Classification (CPC) data, which is reviewed by USPTO patent examiners to evaluate patent applications. The aim is to speed the overall evaluation process. "That's the ROI for this project," Beach stated.
The USPTO is also actively seeking comments on the impact of AI on creative works. The office published a notice in the Federal Register in August 2019 seeking comments. It sought comment on the interplay between patent law and AI. In October, the USPTO expanded the inquiry to include copyright, trademark and other IP rights, according to an account in Patently-O. Comments are now being accepted until Jan. 10, 2020.
(Anyone can respond; interested AI Trends readers are encouraged to respond.)
The questions have no concrete answers in US law, experts suggest. "I think what's protectable is conscious steps made by a person to be involved in authorship," stated Zvi S. Rosen, lecturer at the George Washington University School of Law, in an account in The Verge. A person executing a single click might not be so recognized. "My opinion is if it's really a push button thing, and you get a result, I don't think there's any copyright in that," Rosen stated.
This push-button creativity discussion gets a little more murky when considering the deal Warner Music reached with AI startup Endel in March 2019. Endel used its algorithm to create 600 short tracks on 20 albums that were then put on streaming services, returning a 50 / 50 royalty split to Endel, The Verge reported.
Rosen encouraged people to respond. "If a musician has worked with AI and can attest to a particular experience or grievance, that's helpful," he stated.
For those interested, here are the questions:
Should a work produced by an AI algorithm or process, without the involvement of a natural person contributing expression to the resulting work, qualify as a work of authorship protectable under U.S. copyright law? Why or why not?
Assuming involvement by a natural person is or should be required, what kind of involvement would or should be sufficient so that the work qualifies for copyright protection? For example, should it be sufficient if a person (i) designed the AI algorithm or process that created the work; (ii) contributed to the design of the algorithm or process; (iii) chose data used by the algorithm for training or otherwise; (iv) caused the AI algorithm or process to be used to yield the work; or (v) engaged in some specific combination of the foregoing activities? Are there other contributions a person could make in a potentially copyrightable AI-generated work in order to be considered an "author"?
To the extent an AI algorithm or process learns its function(s) by ingesting large volumes of copyrighted material, does the existing statutory language (e.g., the fair use doctrine) and related case law adequately address the legality of making such use? Should authors be recognized for this type of use of their works? If so, how?
Are current laws for assigning liability for copyright infringement adequate to address a situation in which an AI process creates a work that infringes a copyrighted work?
Should an entity or entities other than a natural person, or company to which a natural person assigns a copyrighted work, be able to own the copyright on the AI work? For example: Should a company who trains the artificial intelligence process that creates the work be able to be an owner?
Are there other copyright issues that need to be addressed to promote the goals of copyright law in connection with the use of AI?
Would the use of AI in trademark searching impact the registrability of trademarks? If so, how?
How, if at all, does AI impact trademark law? Is the existing statutory language in the Lanham Act adequate to address the use of AI in the marketplace?
How, if at all, does AI impact the need to protect databases and data sets? Are existing laws adequate to protect such data?
How, if at all, does AI impact trade secret law? Is the Defend Trade Secrets Act (DTSA), 18 U.S.C. 1836 et seq., adequate to address the use of AI in the marketplace?
Do any laws, policies, or practices need to change in order to ensure an appropriate balance between maintaining trade secrets on the one hand and obtaining patents, copyrights, or other forms of intellectual property protection related to AI on the other?
Are there any other AI-related issues pertinent to intellectual property rights (other than those related to patent rights) that the USPTO should examine?
Are there any relevant policies or practices from intellectual property agencies or legal systems in other countries that may help inform USPTO's policies and practices regarding intellectual property rights (other than those related to patent rights)?
Read the source articles in  MeriTalk, Patently-O and The Verge.
Send your comments to AIPartnership@uspto.gov.